Why Did Dexter Manley Sell His Super Bowl Ring and How Did He Get It Back?
Dexter Manley was a force on the defensive side of the ball for the Washington Redskins in the 1980s. He was an All-Pro defensive lineman and played a big role in winning a pair of Super Bowl titles. Manley battled some demons as a pro football player and that played a major role during his life after the NFL.
Dexter Manley's football career
Dexter Manley played his college football at Oklahoma State. Manley was a fifth-round pick by the Washington Redskins in the 1981 NFL draft. Manley, who couldn't read or write until he was an adult, didn't really get things rolling in the NFL until his third year in the league.
In 1983, Manley recorded the first of his four consecutive double-digit sack seasons. He racked up 11 sacks and also had the second of his two career interceptions. Manley, at 6-foot-3, 253 pounds, was both big and quick and was a force on Washington's defensive line.
Manley had his best season in 1986. He finished with a career-high 18.5 sacks and also returned a fumble for a touchdown. In between his 1983 and 86 seasons, Manley finished with 13.5 sacks in 1985 and added 15 more in 1985. He played 11 years in the NFL, the first nine with the Redskins. He finished his career with 97.5 sacks.
Manley gets his first taste of drugs
According to SB Nation, Dexter Manley said he never used drugs until he entered the NFL. He said he was introduced to drugs by a former Washington Redskins teammate. Once he began using cocaine, he was hooked.
"I went to a veteran teammate's house," Manley said. "I'm not going to name names, but he was an All-Pro cornerback. I was so impressed with him. He had big fancy cars and a big fancy house in Reston, Va. I go in his house and he has two ladies walking around there in robes. And then I see another guy come to the door in a big fancy white car and give him a brown bag."
Manley was impressed with his teammate and couldn't believe this was happening in the NFL. "I thought, 'This guy has got to be the baddest dude ever. How do you get that?'" said Manley. "I was just floored and I was like, 'Is this what happens in the National Football League? I wanna do that.' I didn't then, but it stayed on my mind."
Manley sells his Super Bowl ring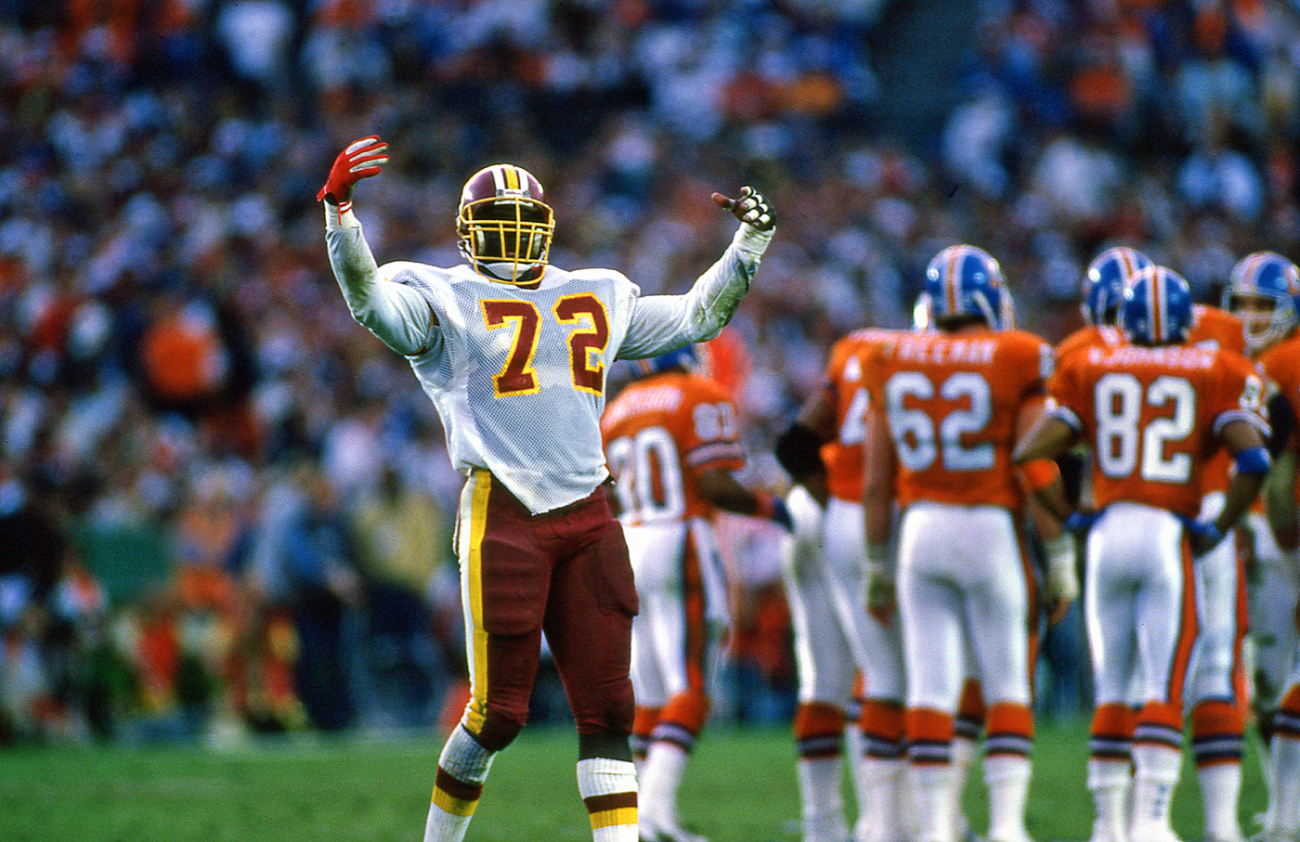 Dexter Manley was so addicted to drugs, he sold his Super Bowl ring from 1983 to buy cocaine. He was in a deep, dark place where he needed drugs and would do almost anything to get them. "I didn't want to give up my Super Bowl ring to drug addiction," he once told The Oklahoman.
In 1991, Manley was banned by the NFL after failing multiple drug tests. When his career was over, Manley spent time in jail on different occasions after getting arrested for drug possession. In 2010, Manley, who was four years clean at the time, was thrilled when his wife, Lydia, called him to tell him she had retrieved the ring from the estate of the late lawyer John O'Quinn. O'Quinn was Manley's longtime friend who had tracked down the ring and got it back.
In 1999, O'Quinn surprised Manley with the ring, but Manley told him to keep it because he didn't feel worthy of having it. After he gave the ring back, Manley did spend more time in jail on drug charges. O'Quinn died in a car crash and the ring was back in Manley's hands in 2010. "It's not all shiny right now, it's just as it should be. It's got a little wear on it," said Lydia Manley back in 2010.