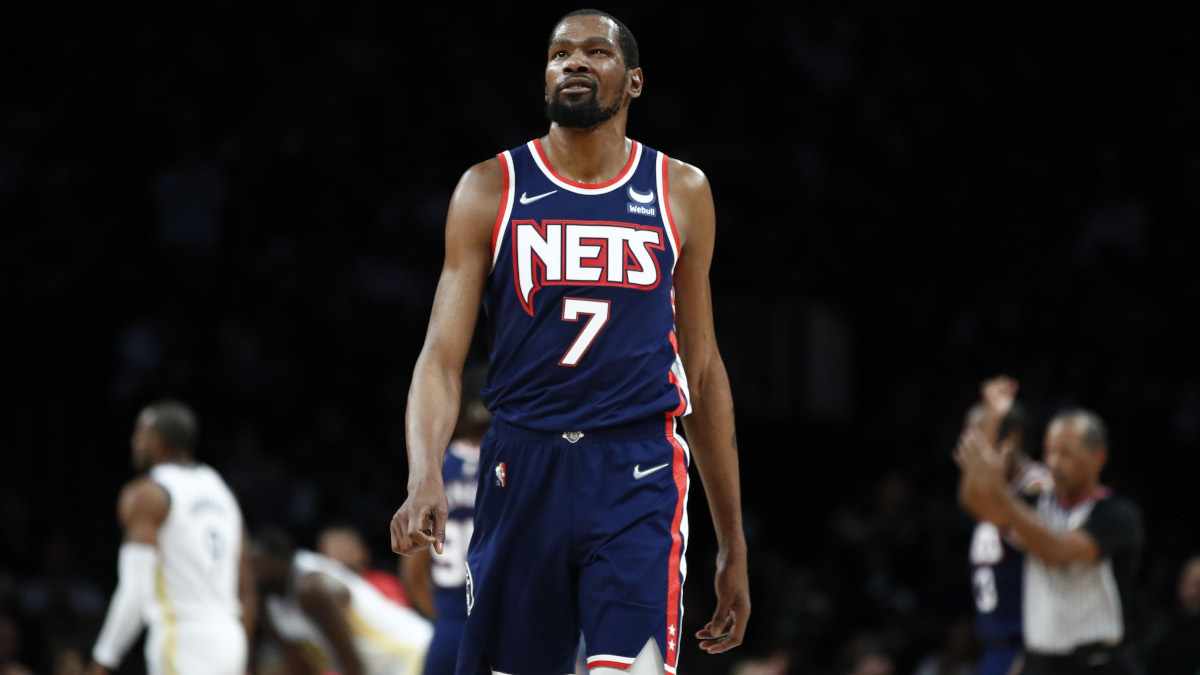 Why Did Kevin Durant Lie About His Height?
Kevin Durant insisted for years that he was 6-foot-9. But when the NBA demanded accurate measurements for players, it turned out he was actually taller.
For years, Kevin Durant had a secret. Of course, it wasn't a secret to anyone who played against him, but it created a quandary for fans at times. Despite towering over many of his opponents, Durant was listed on official NBA rosters at 6-foot-9. That came as a surprise to those who saw Durant's head popping above those of other players who recorded the same height.
The mystery is gone now. The NBA cracked down on height exaggeration, in either direction, in 2019. It led to the league looking the same as it always had, only with definitions that no longer matched what we used to think we knew.
Kevin Durant wasn't the first to claim he was shorter than he was
For more than a decade, Kevin Durant's listed height in basketball circles was 6-foot-9. The truth was that he was taller than that.
But he's far from the first NBA star to short himself a few inches. Hall of Famer Bill Walton was listed as 6-foot-11 throughout his career.
But as the late David Halberstam learned in The Breaks of the Game, his book about his season embedded with the Portland Trail Blazers in 1979–80, Walton's 6-foot-11 height was as mythical as Bigfoot.
Photos of Kareem Abdul-Jabbar (listed at 7-foot-2) and Walton often appeared as if the two were nearly identical heights.
According to Halberstam, Walton claimed to have been 6-foot-11 the last time he was measured:
"His height was always listed as 6-foot-11. Never 7-feet. Six-eleven, he explained to friends, was tall, but 7-feet was a freak.'

David Halberstam in The Breaks of the Game
Of course, Walton's disclaimer about the last time he was measured came with an asterisk. That came during his junior year at UCLA.
But while Walton wanted to avoid an uncomfortable label about his height, Durant's storytelling about how tall he was stemmed from purely pragmatic concerns.
Kevin Durant admitted he lied about his height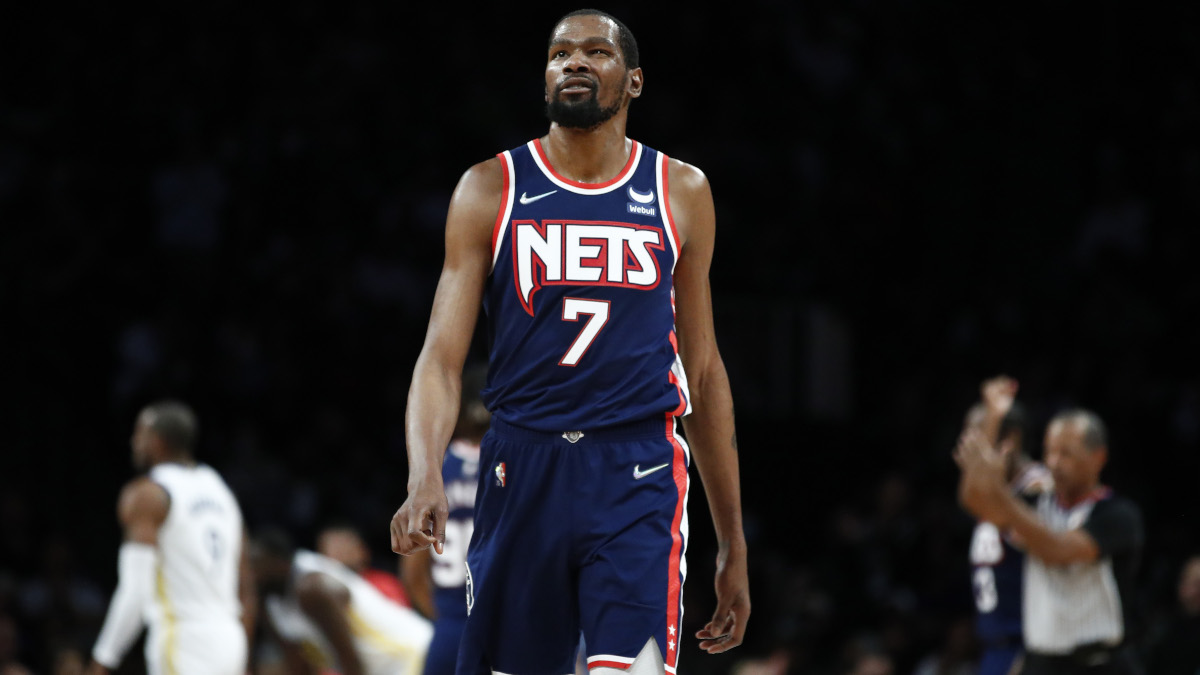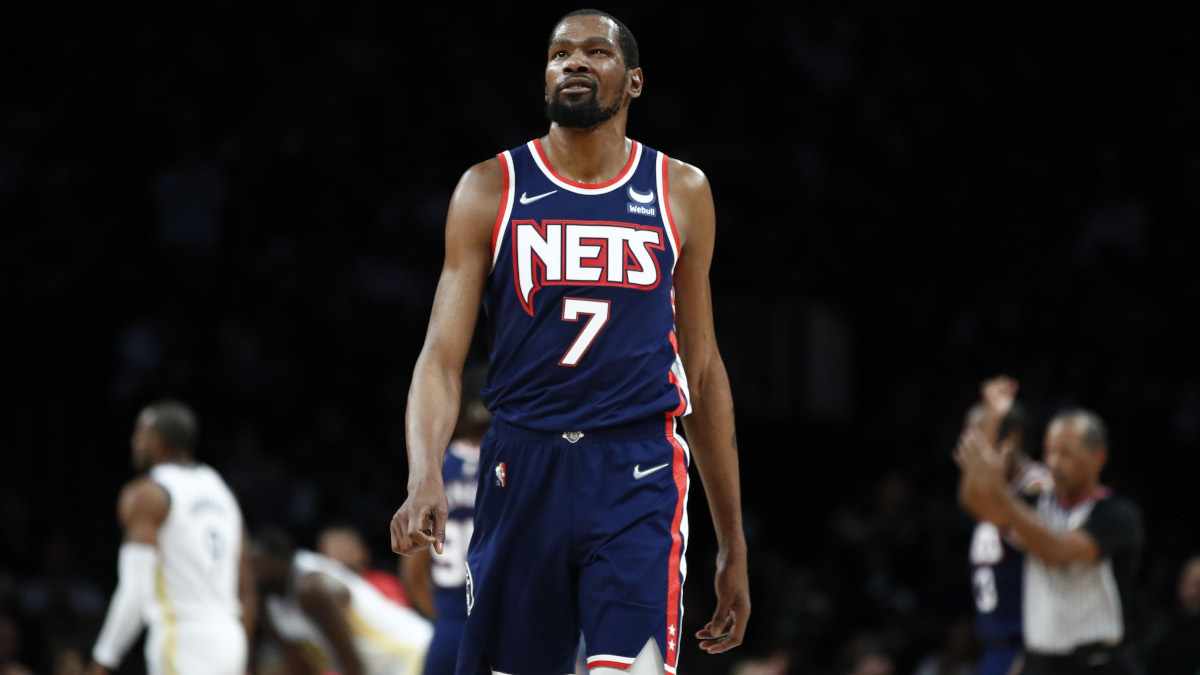 In a 2016 interview with the Wall Street Journal, Kevin Durant said he went by different heights for different occasions:
"For me, when I'm talking to women, I'm 7-feet. In basketball circles, I'm 6-foot-9."
With Durant, it was about his preferred skill set. In his mind, he's a small forward. Being a 6-foot-9 small forward is not unusual. When he entered the NBA, a guy 6-foot-10 or 6-foot-11 wasn't looked at as a small forward, though. That was a power forward or even a center.
"But really, I've always thought it was cool to say I'm a 6-foot-9 small forward," Durant said in 2016. "Really, that's the prototypical size for a small forward. Anything taller than that, and they'll start saying, 'Ah, he's a power forward.'"
It's less of an issue as the NBA became more positionless over the last decade. What hasn't changed is that Durant's combination of size, shooting, and ballhandling is rare. It's led him to an NBA MVP Award, two NBA Finals MVPs, and four scoring titles. The devastating array of skills paired with size also got him onto the NBA's 75th-anniversary team.
The crackdown in 2019 standardized measurements in the NBA
In 2019, Kevin Durant's days of fudging his height down an inch or two ended. The NBA instituted new protocols for accurate height measurement. The league required players to measure all players without shoes, per Dennis Young of the New York Daily News. That measurement was their official height. No more guesswork.
Some players got taller. Many others lost height. Tacko Fall, now with the Cleveland Cavaliers, went from 7-foot-7 to 7-foot-5. Boston Celtics big man Robert Williams became Celtics' a not-quite-so-big man, with his official listing moving from 6-foot-10 to 6-foot-8.
On the other end of the scale, Boban Marjanović grew from 7-foot-3 to 7-foot-4.
And Durant? Despite his insistence that he's a "legit 6-foot-8," his official measurement in basketball circles became 6-foot-10. The bottom line remains the same, though. As long as he puts the ball in the bucket as regularly as he does, Kevin Durant can be whatever the heck he wants to be.
Like Sportscasting on Facebook. Follow us on Twitter @sportscasting19.