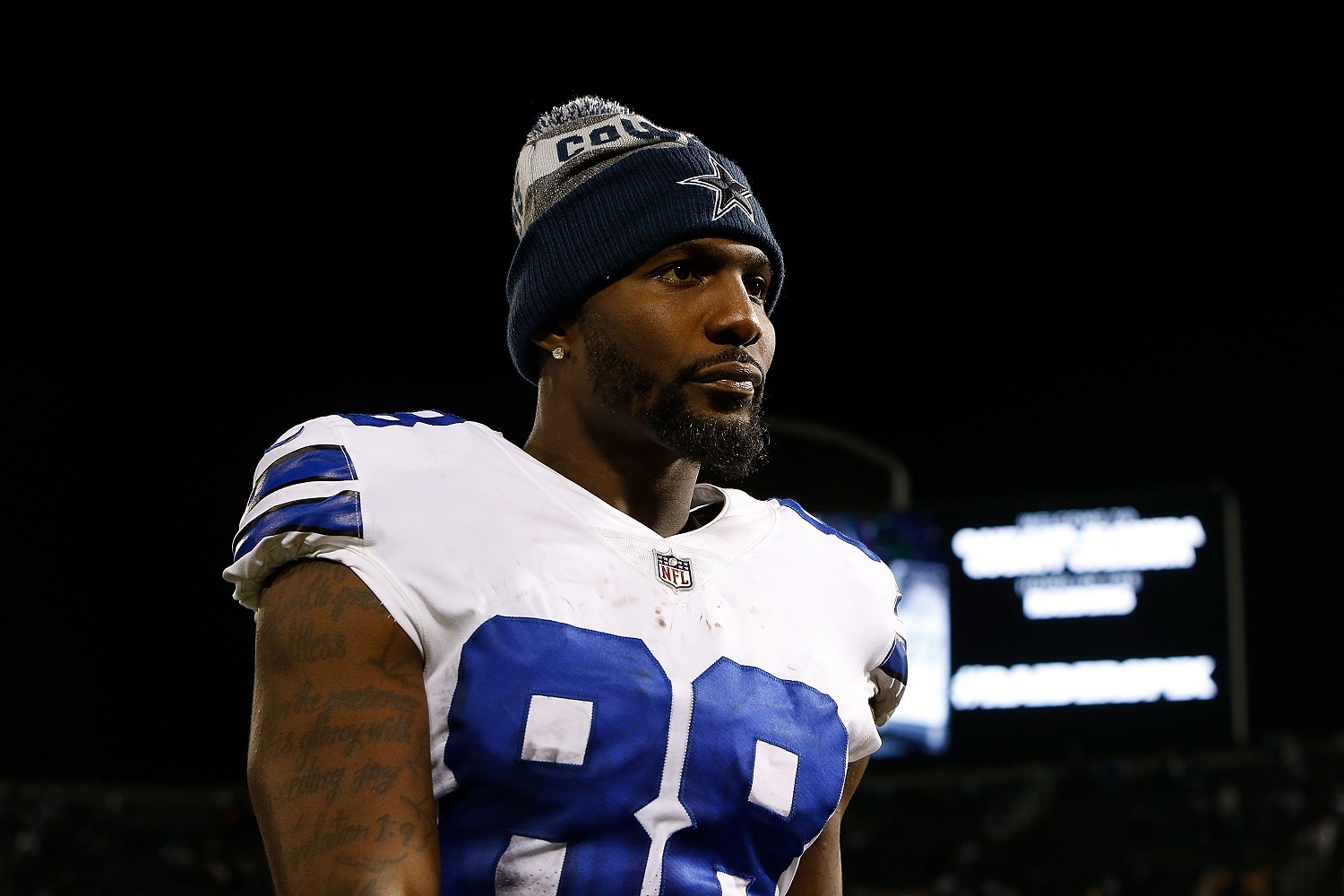 Why Did the Dallas Cowboys Get Rid of Dez Bryant?
A look back at Dez Bryant's eight-year career with the Dallas Cowboys and why the franchise decided to part ways with him in 2018.
Following a successful yet controversial college career at Oklahoma State, a career that was cut short and ended rather abruptly due to his failure to fully disclose a private meeting with Deion Sanders, Dez Bryant was taken in the first round of the 2010 NFL draft by the Dallas Cowboys, who traded up to take the All-American wide receiver with the No. 24 overall pick.
Bryant dropped in the draft due to some character concerns and some of those concerns certainly came into play during his eight-year run with the Cowboys, the biggest incident coming in 2012 when he was accused of striking his mother. For the most part, however, Bryant kept out of trouble and played in 116 of a possible 128 games while employed by Jerry Jones. And he missed seven of those games during the 2015 season when he had to deal with a fracture in his foot that required surgery.
During his run with the Dallas Cowboys, Dez Bryant was one of the most popular and most talented wide receivers in the NFL. So why did the Cowboys part ways with him when he was only 29 years old?
Dez Bryant played eight seasons with the Dallas Cowboys
As a rookie with the Dallas Cowboys, Dez Bryant, who was given the coveted No. 88 jersey worn by legends Drew Pearson and Michael Irvin, was named to the NFL All-Rookie Team (despite having his season cut short with a fractured ankle) after catching 45 passes for 561 yards and six touchdown receptions, also adding two scores via punt return.
After notching 928 receiving yards in his second season, Bryant had the first 1,000-yard season of his young career in 2012, catching 92 passes for what would turn out to be a career-high 1,382 yards and 12 touchdowns. The following season, Bryant earned the first of three Pro Bowl selections with 93 receptions for 1,233 yards and 13 touchdowns. In 2014, Dez led the league with 16 touchdown catches and earned First-Team All-Pro honors, catching 88 balls for 1,320 yards.
As mentioned, he missed seven games during the 2015 season and his production levels dipped over his final two seasons, although many receivers would be happy with 119 catches for 1,634 yards and 14 touchdowns in two years. However, with the amount of money he was making at the time, it seems as if Jerry Jones & Co. were looking for a little bit more production.
Why did the Dallas Cowboys get rid of Dez Bryant?
Ahead of the 2015 season, Dez Bryant signed a five-year/$70 million contract with $45 million guaranteed and a $20 million signing bonus. Heading into the 2018 season, Bryant was set to make $12.5 million and count $16.5 million against the salary cap (the cap hit would have been the same in 2019).
With the money issue, his declining production, and a fiery demeanor on the sidelines, which some loved but Stephen Jones hated (and had no problem saying so), the combination was apparently just too much to handle and the Cowboys parted ways with their all-time touchdown receptions leader in April 2018. Bryant made it clear that he really didn't want to take a pay cut and he was never offered one.
Shortly after his release, Dez Bryant certainly wasn't thrilled about it and while he thanked Cowboys fans for their support, he also accused a number of Dallas players, whom he called "Garrett guys," of playing a role in his release. Soon after, the Dallas Cowboys' assistant director of player personnel, Will McClay, told the Fort Worth Star-Telegram that it was strictly a business move and that no politics were involved.
"It was a collective deal. The (inability) to win one-on-one, to win downfield. There was inconsistency as well as some huge things in his play. So what's best moving forward for Dez Bryant the Cowboys, we just made that decision. It's a production-based business."

Will McClay on Dez Bryant
Many theories are still thrown around to this day on why the Dallas Cowboys parted ways with Dez Bryant but it truly does just seem like it was a straight business move. He was owed a lot of money, wasn't producing at the level he once did, and got released. Seems pretty straightforward.
He signed with the Saints but never suited up for New Orleans and is now with the Baltimore Ravens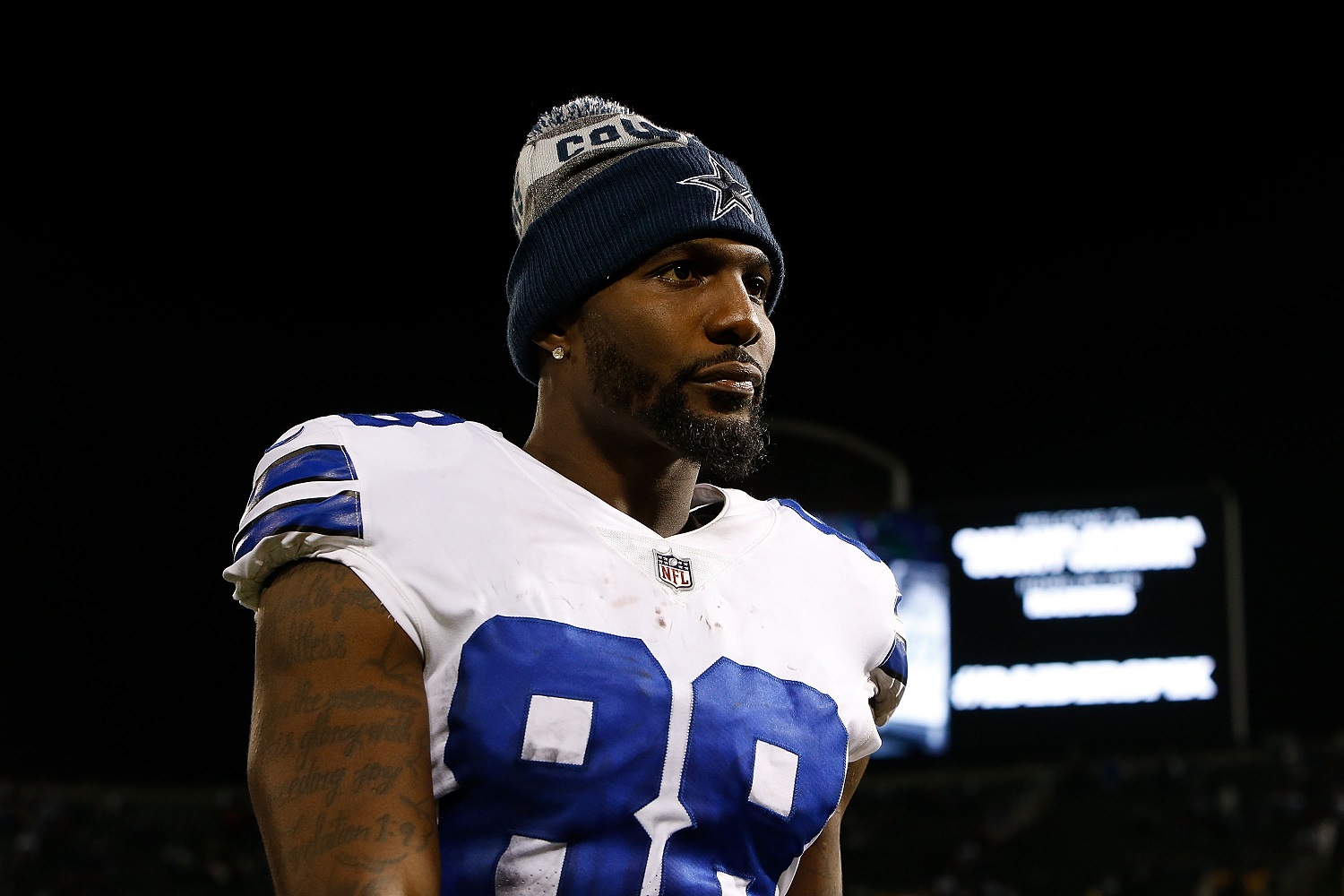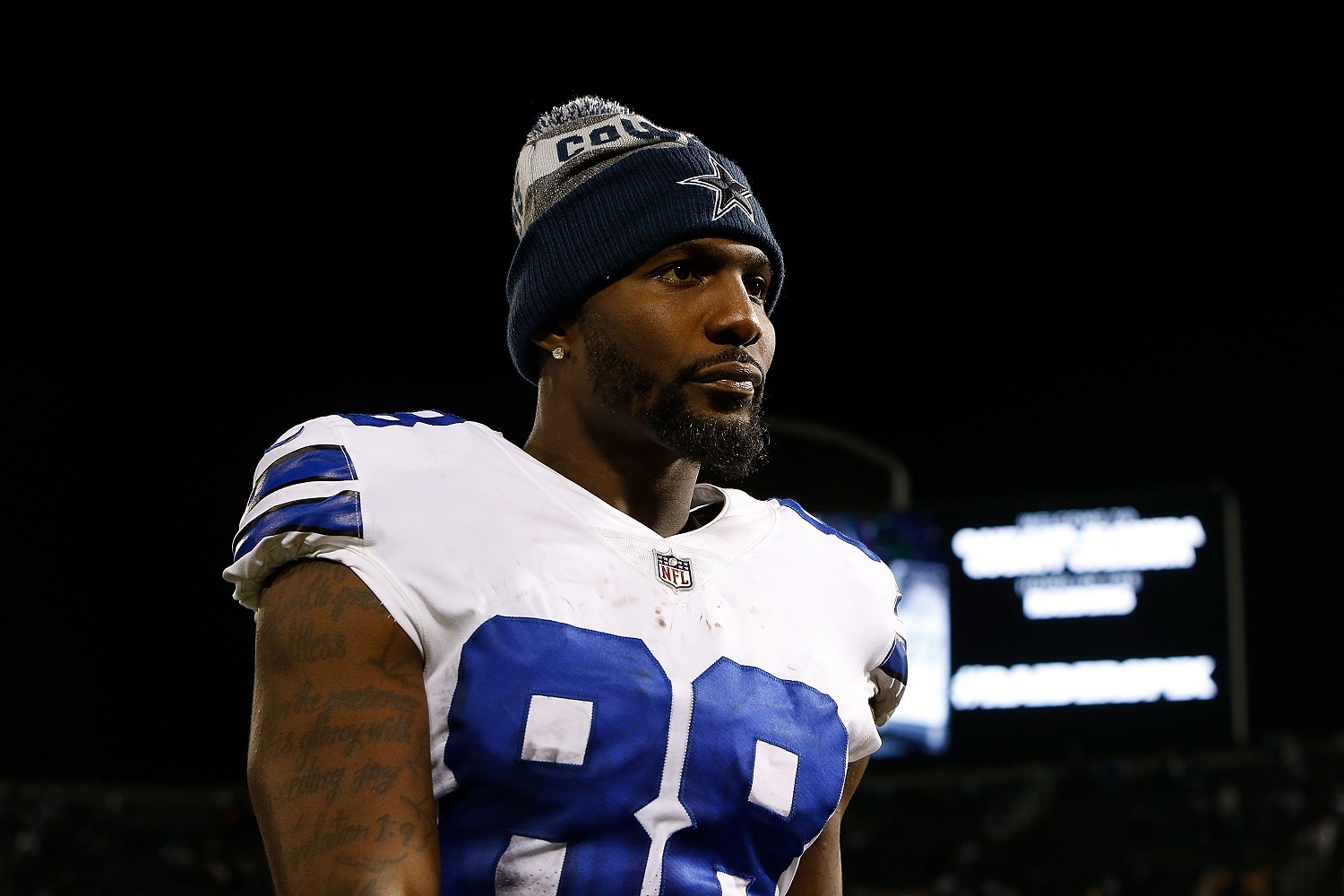 Following his release from the Dallas Cowboys, Dez Bryant failed to sign with a new team ahead of the 2018 season but finally latched on with the New Orleans Saints. But just two days after signing his one-year deal, he tore his achilles tendon in practice and never played one game for the team.
After sitting out the entire 2019 season, Bryant returned to the NFL in October 2020 after signing a deal to join the Baltimore Ravens' practice squad. He was elevated to the active roster in early November but played just two snaps, catching no passes, in the Ravens' Week 9 win over the Indianapolis Colts before returning to the practice squad. Two weeks later, he was elevated to the active roster again and caught his first NFL pass in nearly three years in Baltimore's Week 11 loss to the Tennessee Titans. Bryant ended the day with four catches for 28 yards.
After catching zero passes in Week 12 against the Pittsburgh Steelers, Dez Bryant will face the Dallas Cowboys for the first time on Tuesday night in Baltimore.
All stats courtesy of Pro Football Reference