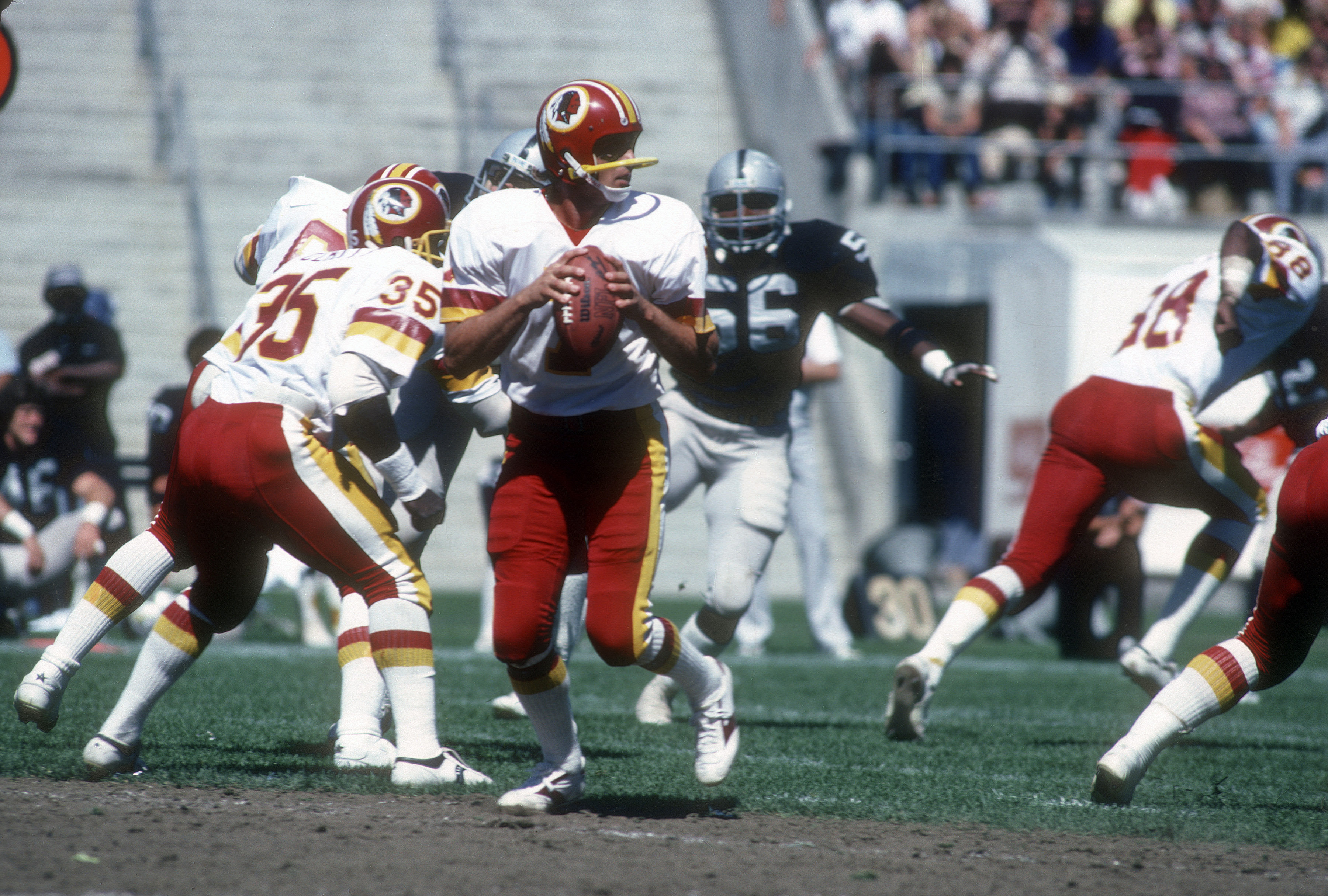 Why Did Washington Redskins QB Joe Theismann Wear a Single-Bar Facemask?
Former Washington Redskins quarterback and 1983 NFL MVP Joe Theismann has a strange reason for wearing his single-bar facemask.
It always looked a little strange to see quarterback Joe Theismann wear a single-bar facemask. Those facemasks were usually reserved for punters or kickers. Theismann, the former Washington Redskins MVP, was the last non-kicker to wear the single-bar facemask when the NFL banned them in 2004 for safety reasons. Theismann had a very strange reason for sticking with the single bar.
Joe Theismann was the 1983 MVP
Joe Theismann never put up spectacular individual numbers when he was the quarterback of the Washington Redskins. He definitely proved himself as a leader of a group that went on to play in the Super Bowl during the 1983 season. Even in his best season, the numbers weren't eye-popping, other than his team's 14-2 record.
Theismann was named the NFL's MVP during that 1983 campaign when he went 14-2 and then brought the Redskins to the Super Bowl for the second straight year. The Redskins were the defending Super Bowl champs after defeating the Miami Dolphins 27-17 in Super Bowl 17 after the strike-shortened 1982 season. The Redskins were soundly defeated by the Los Angeles Raiders 38-9 in Super Bowl 18.
During the regular season in 1983, however, Theismann was named the MVP and was an All-Pro after throwing for a career-high 3,714 yards. He added a career-high 29 touchdown passes and tossed 11 interceptions.
Theismann always remained with the single-bar facemask
Joe Theismann was a very solid quarterback. He played 12 years in the National Football League and went to two Pro Bowls and has an MVP on his resume. Theismann, however, is probably known more for his gruesome leg injury and the facemask he wore.
Theismann, who suffered his devastating injury in 1985 during a Monday Night Football game against the New York Giants, always could be found wearing his odd-looking helmet. For a quarterback to be seen wearing one bar across his face, it looked odd. The one bar made it easier for him to see, but just had a weird look to it.
The single-bar facemask was banned in 2004 for safety reasons. Scott Darwin Player, a punter, was the last player to wear one. He was grandfathered in, but he was cut in 2008 and the single-bar facemask hasn't been used since.
Theismann's strange reason for sticking with it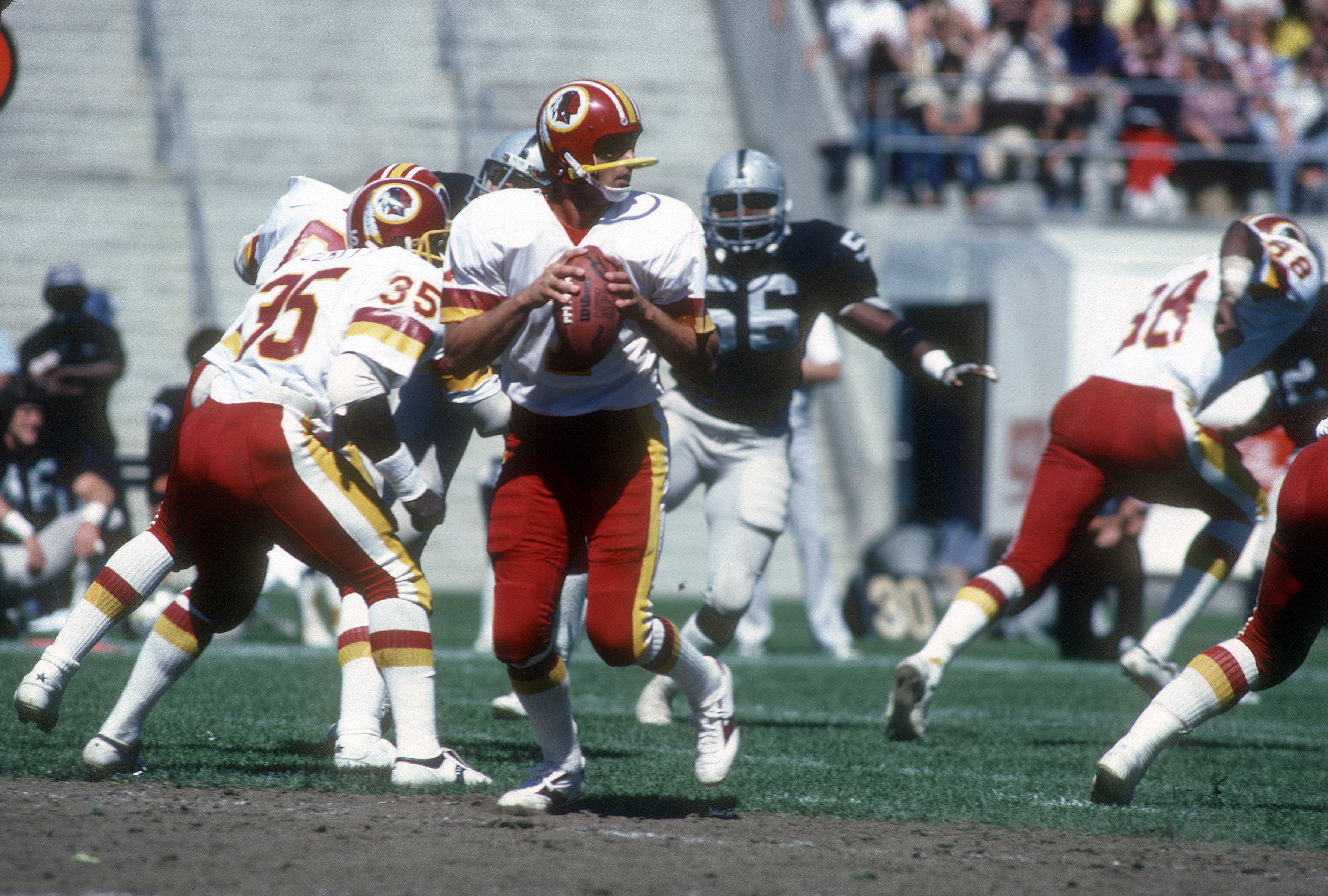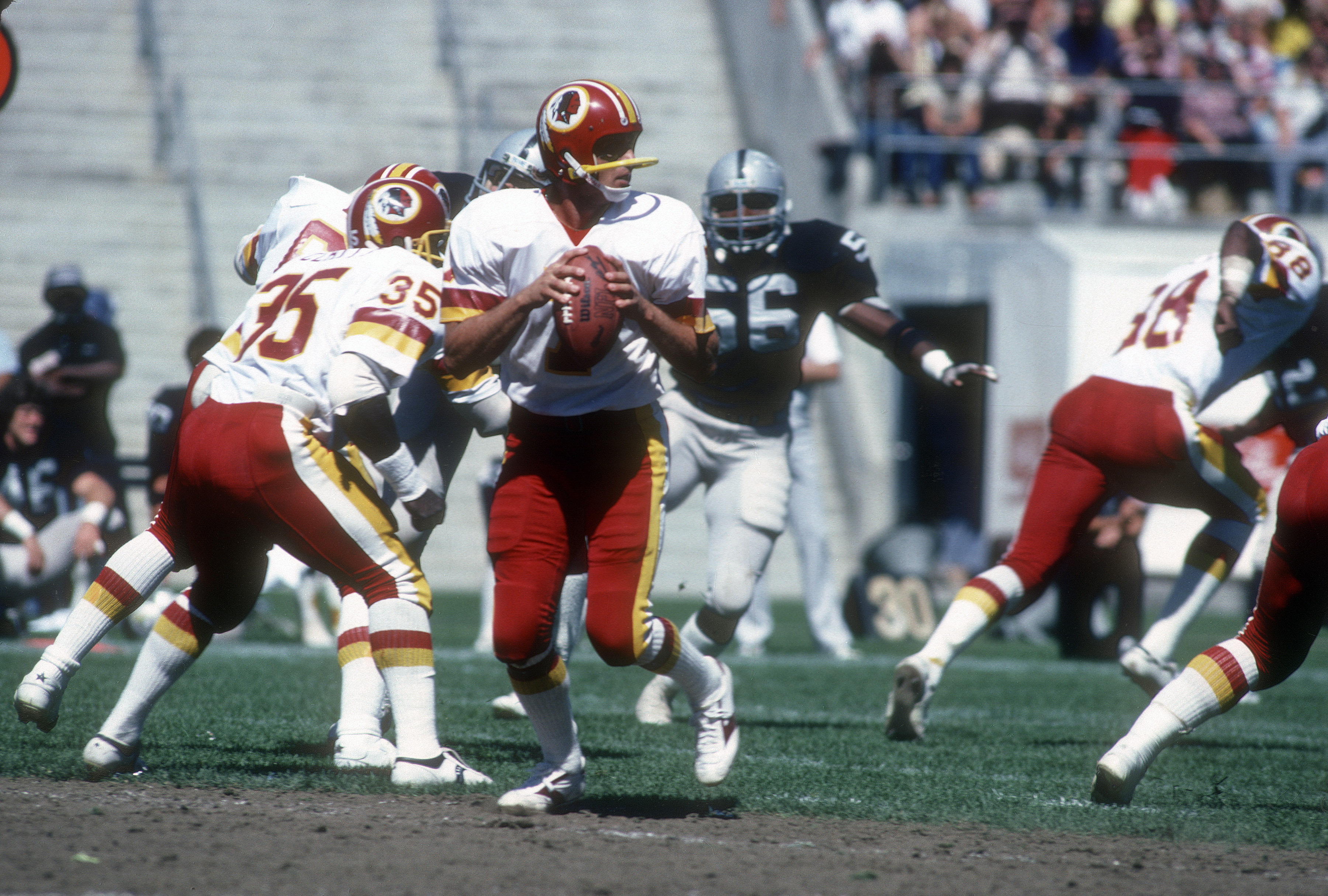 Yes, the single-bar facemask helped Joe Theismann see better when he was playing quarterback for the Washington Redskins. But that's not the main reason why he was the last non-kicker to wear one. Theismann said it was the dare-devil in him that wanted to keep using it.
He said he broke his nose seven times while playing football. That didn't matter. Protection wasn't on his mind when wearing that helmet. "It was challenging the opponents," Theismann said to ESPN in 2009. "It was somewhat daring and it was out of the norm. The facemask became a devil-may-care symbol for me. How far can you push the envelope?
"Now they do everything they can to protect the pretty boy faces. Those of us that lost teeth or broke our noses … I call them character injuries."