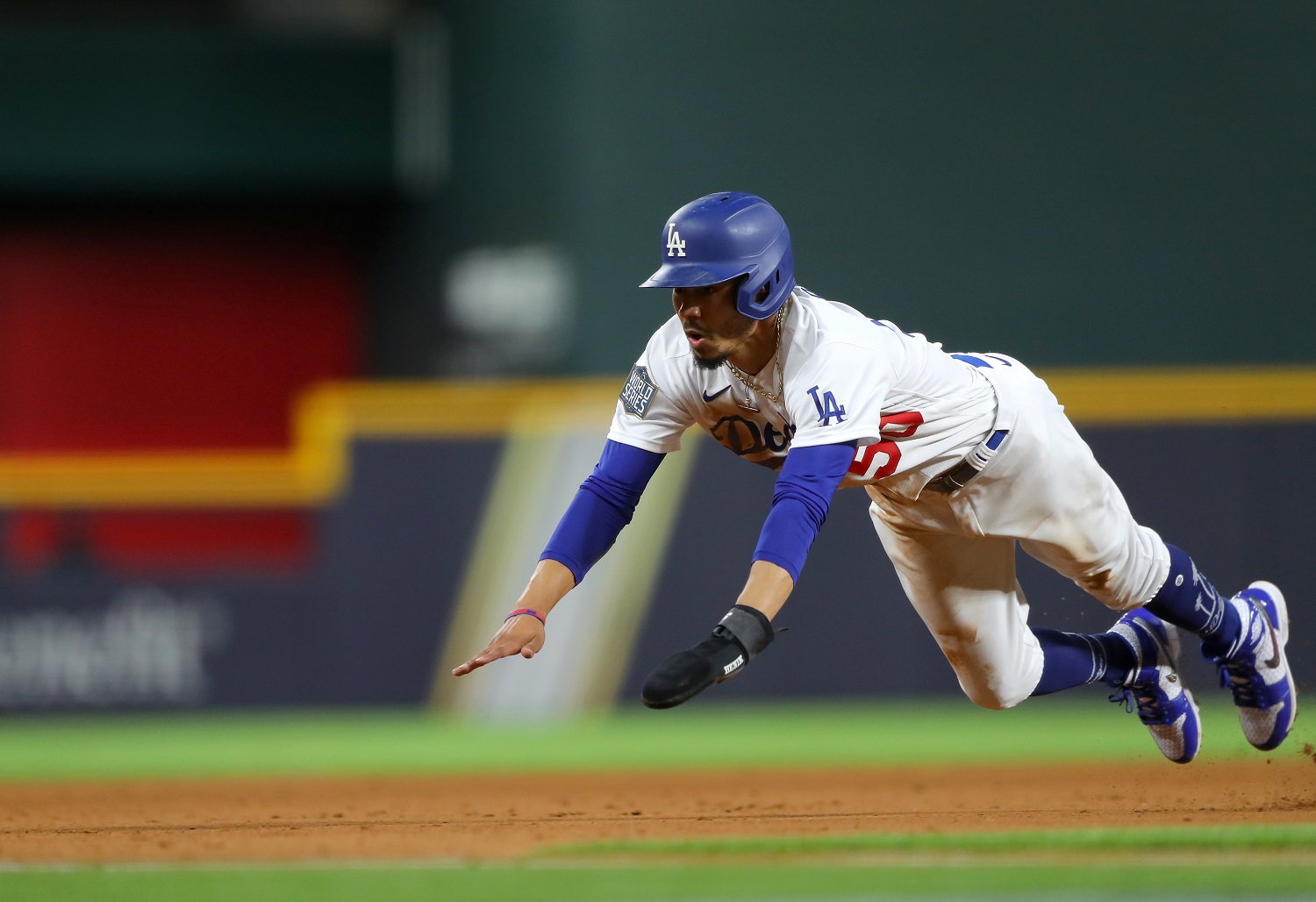 Why Do Baseball Players Wear Oven Mitts?
A look at why Major League Baseball players can be seen wearing what look like oven mitts while running the bases.
If you've watched a Major League Baseball game over the last few years, you may have noticed numerous MLB players wearing what look like oven mitts while on the basepaths. While it seems like more of a newer trend for baseball players, the origin of these oven mitts, which are actually called sliding mitts (so clever), can actually be traced back to the 2010 season.
So what exactly are these things and how are they supposed to help?
Who was the first MLB player to wear an oven mitt?
As mentioned, the origin of the oven mitt in Major League Baseball can be traced back to 2008 and former All-Star outfielder, Scott Podsednik.
Podsednik was best known for his baserunning and swiped 309 bases in his career, including a league-leading 70 in 2004. In 2010, during his short stint with the Royals, he told the Uni-Watch podcast that he had a special sliding mitt manufactured for him that was made out of fiberglass two years earlier but nobody really noticed it.
He told a story of injuring his thumb in 2003 while with the Brewers, at which point he wore a hard piece of plastic to protect it. That worked for a while but he then broke his pinkie finger sliding head-first into second base in 2008 while with the Rockies.
So he actually hooked up with a hand therapist, who created the original version of the oven mitt/sliding mitt for him. Podsednik said it was essentially a "removable cast" that worked beautifully. Some of his Royals teammates started wearing a similar contraption and things took off from there. Brett Gardner and Rajai Davis started using the more modern version a few years later and you now see them constantly.
What is the point of a baseball oven mitt?
Simply put, the baseball oven mitt/sliding mitt (people call them by both names) is designed to keep a baserunner from getting injured. While some players still go the old-school route of clenching their batting gloves on the basepaths to keep from extending their fingers while sliding, the oven mitts are designed to serve the same purpose. Some models even have small metal rods inside that rest on the palm and on top of the hand.
The mitts also provide a bit more padding in the event a baserunner's hand gets stepped on, which is one of the main reasons players seem to love this contraption.
So many players have been injured over the years on head-first slides and these oven mitts seem to helping that number dwindle.
Are there size restrictions on the sliding mitts?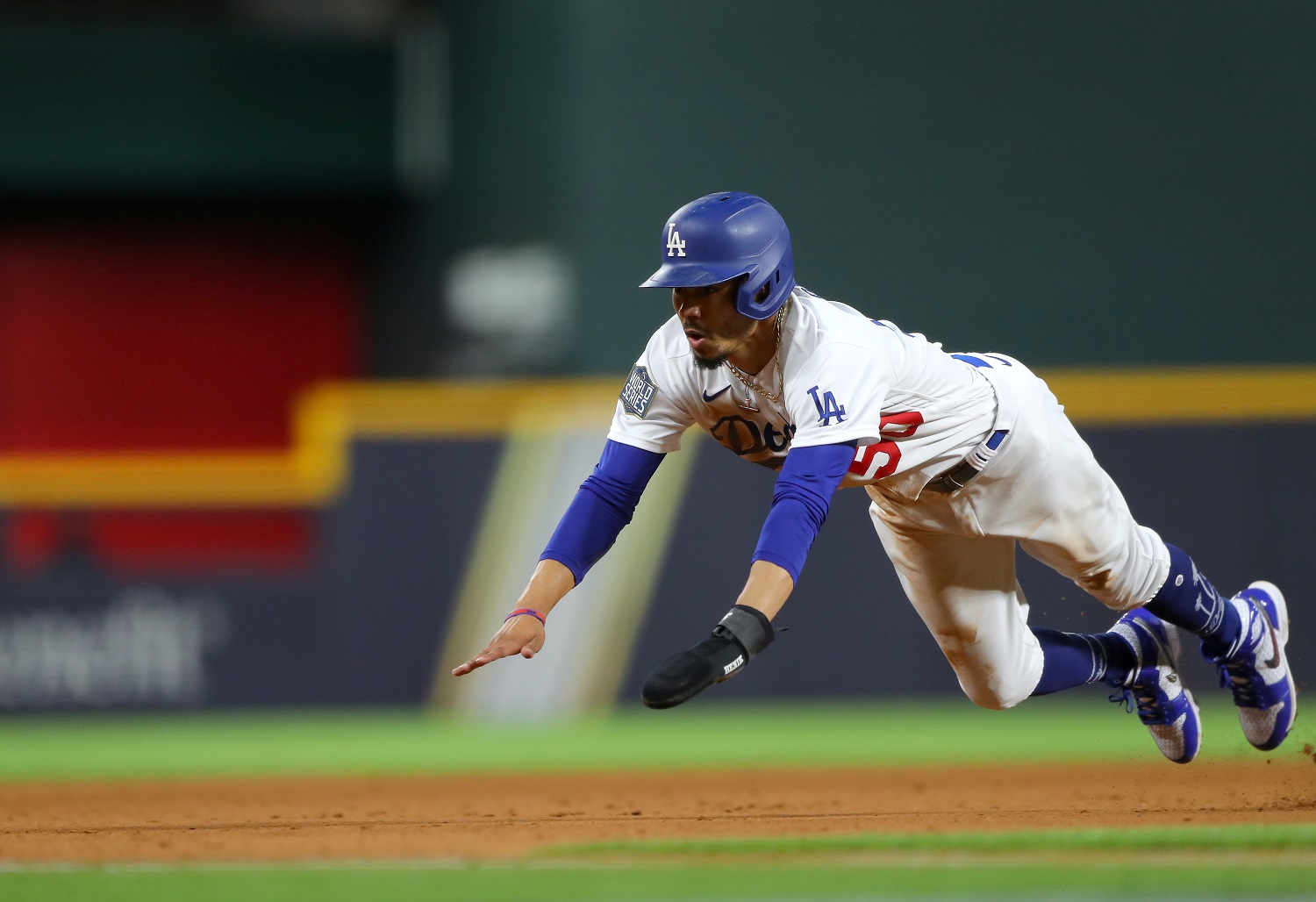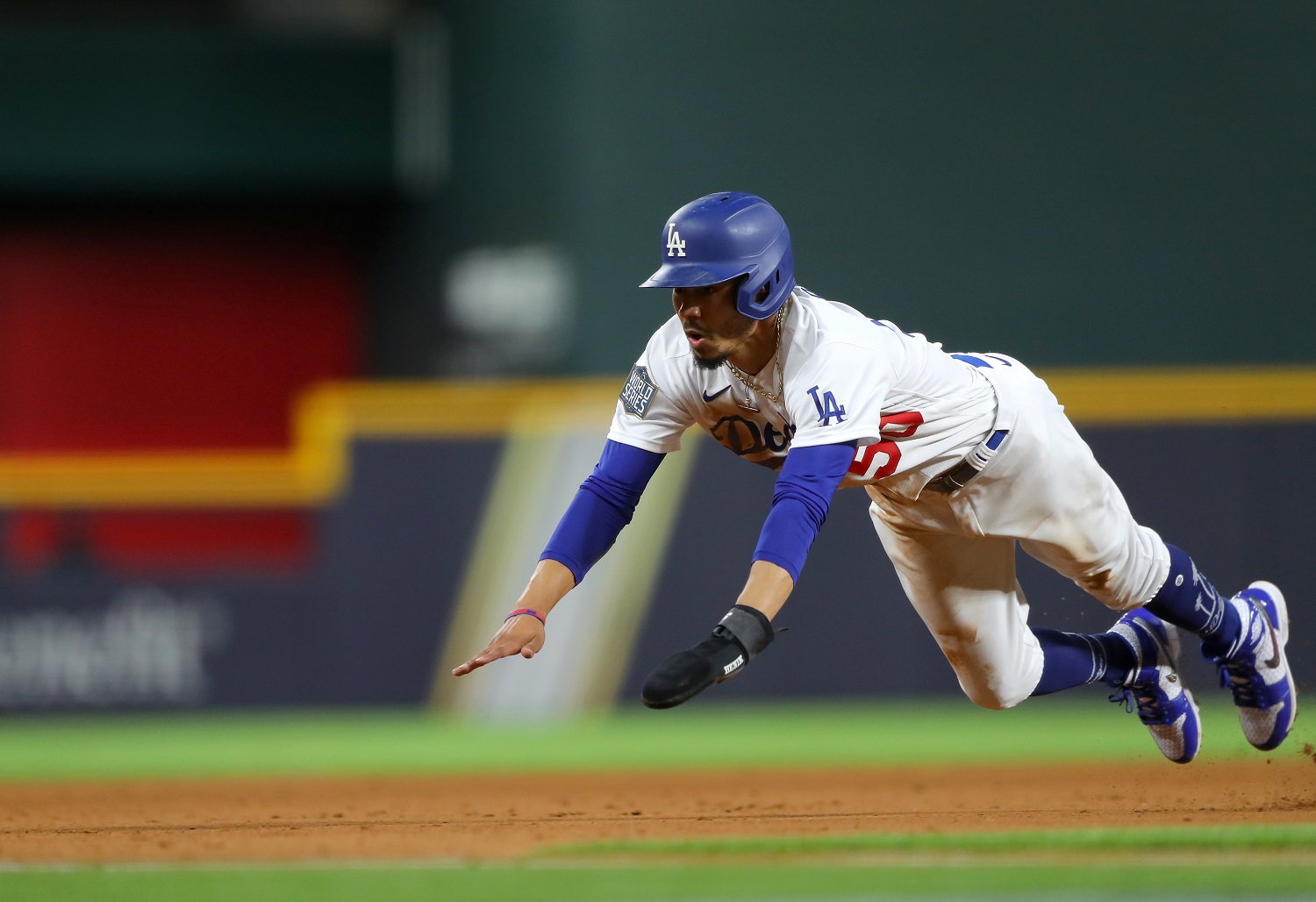 In the latest edition of the official rules of Major League Baseball on MLB.com, which for some reason is the 2019 version (at least at the time of this writing), there is a section dedicated to the size of a catcher's mitt, one for a first baseman's glove, one for a fielding glove, and one for a pitcher's glove. There is not, however, a section dedicated to the size of the sliding mitts, although they all seem to be about the same size.
What if, however, it's Game 7 of the World Series and the extra two or three inches at the end of one of these oven mitts hits home plate in the bottom of the ninth to score the winning run just before the catcher applies a tag to where the baserunner's hand actually is? Is it up to the umpire? Is it something that can be challenged? These are questions that Major League Baseball has yet to answer so it seems as if we'll all have to wait and see when the sliding mitts become an issue, which one would think they most certainly will.