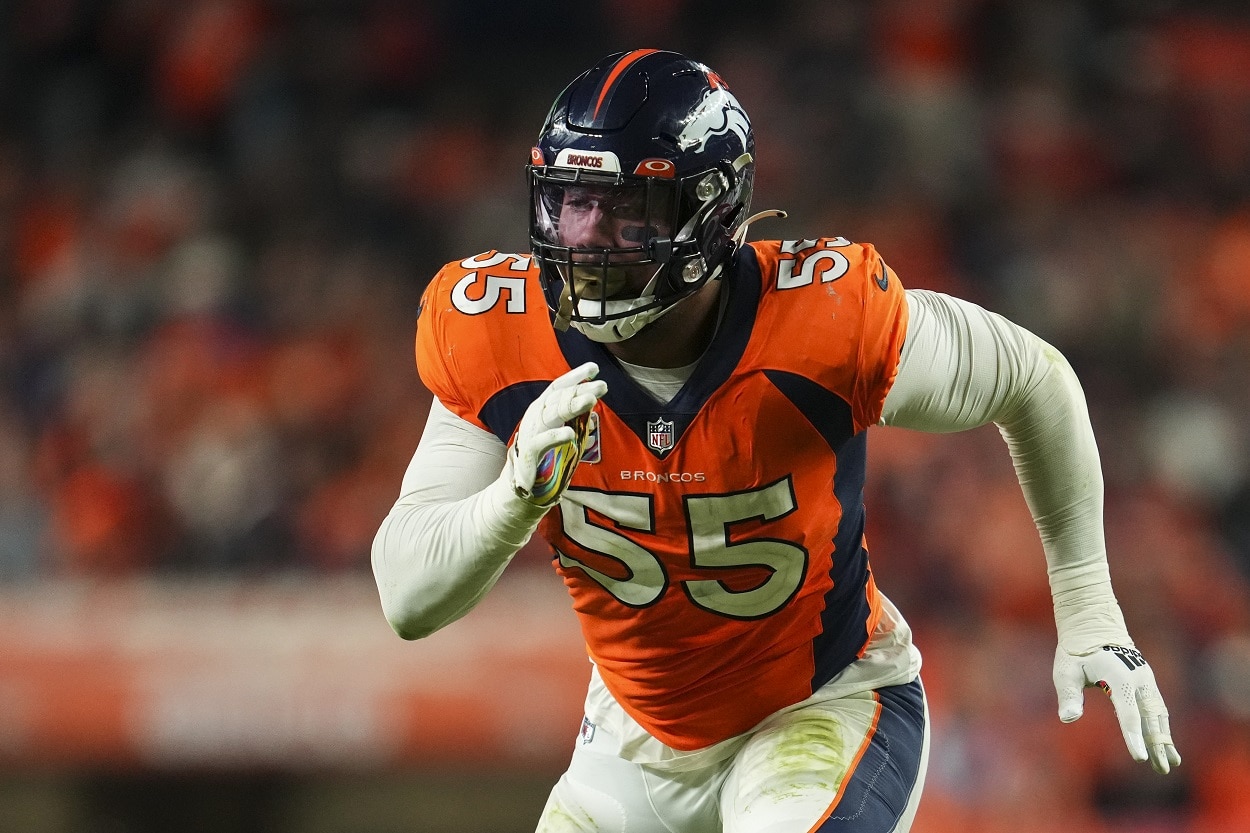 Why the Dolphins' Big Deal For Bradley Chubb Isn't Necessarily a Home Run
Acquiring Bradley Chubb is a risky move for the Miami Dolphins.
On a day when the Chicago Bears traded a Day 2 pick for a big-bodied weapon for Justin Fields, the Miami Dolphins made an even more expensive investment on behalf of their franchise quarterback. 
However, rather than parting ways with more capital for more weapons for Tua Tagovailoa, Dolphins general manager Chris Grier sent a first-rounder (and more) to the Denver Broncos in a massive deal centered around talented edge rusher Bradley Chubb.
Although the No. 5 overall pick from the 2018 NFL Draft possesses a well-rounded skill set, a first-round pedigree, and a knack for getting after the quarterback, that doesn't necessarily mean the Dolphins deserve an A+ for executing the biggest headline-grabbing move on the day of the NFL trade deadline. 
After all, while Chubb certainly has the ability to transform Miami's defense from a solid unit into a championship-caliber one, betting big on the former Bronco could easily backfire for a franchise that clearly believes it's capable of competing for the Lombardi Trophy this season.
Trading for Bradley Chubb should bring more sizzle to the Dolphins' lackluster pass rush
Desperate for pass-rush help, the Dolphins officially turned up the heat on the rest of the AFC by making a splashy trade for a player who's excelled at putting quarterbacks on the ground. Miami sent a 2023 first-round pick, a 2024 fourth-rounder, and running back Chase Edmonds to Denver for Bradley Chubb and a 2025 fifth-round selection. 
Tipping the scales at 6-foot-4, 275 pounds, the 26-year-old has recorded 26 sacks and 58 quarterback hits in 49 career starts. Chubb, who's playing on the fifth-year option of his rookie contract, led the Broncos with 5.5 sacks through eight games. However, with Denver looking poised to miss the playoffs, the team sold high on an asset that brought back rock-solid value. 
Meanwhile, Miami bolstered its 22nd-ranked scoring defense with a strong, explosive defender who can line up with his hand in the dirt or in a two-point stance. Chubb's ability to beat offensive tackles with both speed and power should be a welcomed addition to a unit that's struggled to generate consistent pressure. 
Not only do the Dolphins rank in the bottom-third of the league in sacks (just 15 through eight games), but they've posted the fourth-lowest pressure rate (22%), according to ESPN Stats & Information.
Pairing Chubb with talented second-year pro Jaelan Phillips gives defensive coordinator Josh Boyer two athletic edge rushers he can utilize in different ways. And if both former first-rounders live up to their potential, it wouldn't be a surprise to see Miami finish in the top 10 in points allowed. 
Yet as much optimism as Dolphins fans may have in the aftermath of the Chubb trade, it would be unwise to ignore some obvious concerns.
Miami took a big risk by going all-in to acquire a player who comes with question marks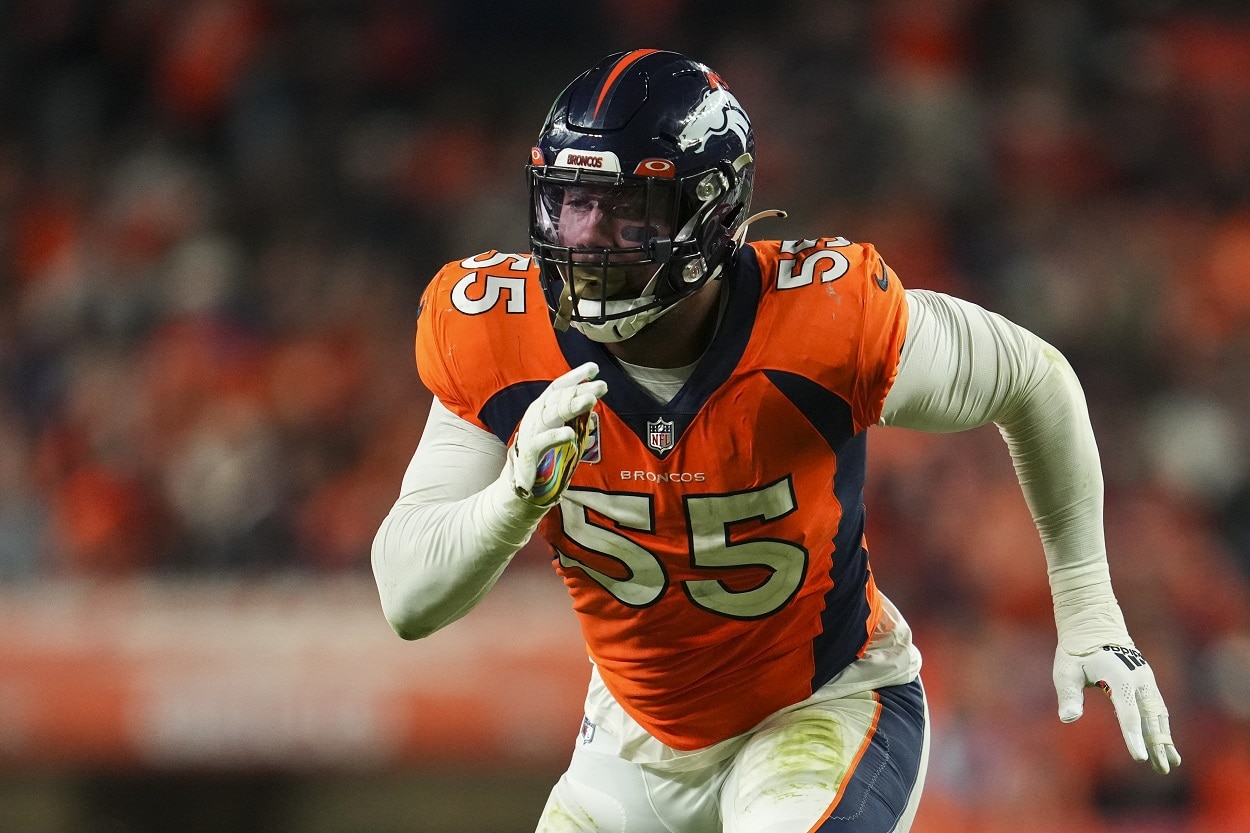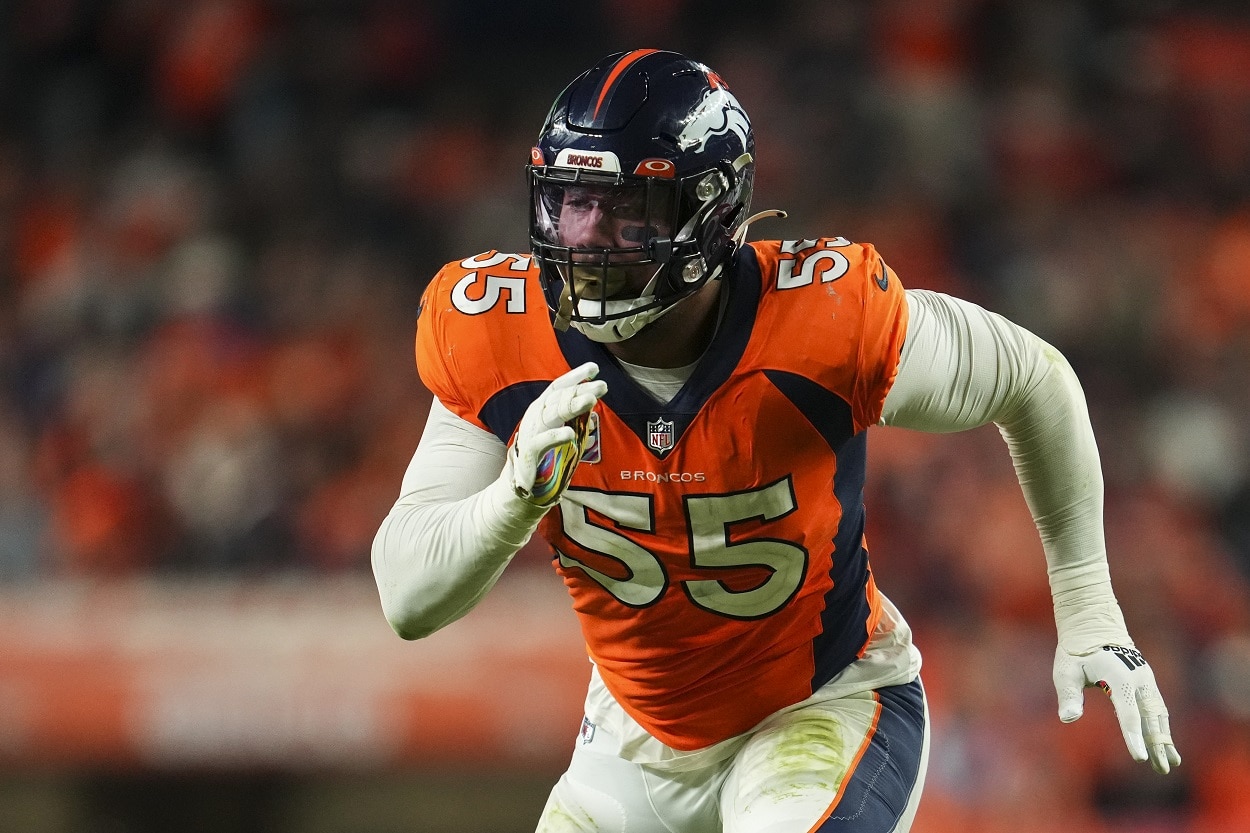 Are the Dolphins truly a Bradley Chubb away from contending for a Super Bowl title? 
Perhaps. 
On paper, the offense has all the pieces to put up high point totals on a weekly basis. Tua's development and the presence of two electrifying receivers and a creative head coach make Miami difficult to defend. 
However, the Dolphins' success hinges heavily on whether they can make substantial improvements on the other side of the ball over the second half of the season. On one hand, adding Chubb to the lineup could be a game-changer that allows Phillips and other front-seven defenders to have more one-on-one rush opportunities. 
At the same time, though, sending another first-round pick to another team may not have been the wisest move, at least not when considering Chubb's injury history.
Instead of cementing his case as a franchise centerpiece, the 26-year-old missed a sizable chunk of his first four years as a pro. Coming off a fantastic rookie campaign that included 12 sacks and 21 QBH, Chubb tore his left ACL four games into the 2019 season and missed the final two games of 2020 with an ankle injury that required offseason surgery. 
Unfortunately for the one-time Pro Bowler, after missing the Broncos' 2021 season opener because of an ankle injury he suffered in training camp, he re-aggravated the injury and missed eight games as a result. 
Further complicating matters is Chubb's new contract, as Miami signed him to a five-year/$110 million extension. So, besides giving up a first-rounder, Grier may have overpaid for a player who only started 25 games from 2019-21. The Dolphins are apparently pretty confident about Chubb's chances of staying healthy.
Based on how things went in Denver, it's fair to say the newest member of Miami's roster faces an uphill battle to prove those durability concerns are in the past.
Does Chubb make Tua Tagovailoa and Co. a legitimate threat to the Bills and Chiefs?
Unlike their AFC East counterparts in New England, the Dolphins have shown no hesitation about swinging for the fences in 2022. From sending a haul for Tyreek Hill to landing Terron Armstead in free agency, they're clearly committed to doing everything possible to set Tua Tagovailoa up for success. 
But does Tuesday's trade for Chubb truly make Miami a viable threat against the two best teams in the AFC? 
Both the Buffalo Bills and the Kansas City Chiefs can confidently say they have two of the best quarterbacks in the league. Sean McDermott's squad boasts incredible balance (the Bills rank second in points and first in points allowed), and Andy Reid's team leads the NFL in scoring and has plenty of big-game experience.
Ultimately, it would be an upset to see a different matchup in the AFC Championship based on what we've seen midway through the season. 
Yet it wouldn't be a stretch to say that a completely healthy version of the 2022 Dolphins could spoil Super Bowl plans for Bills or Chiefs fans. 
After all, the dynamic duo of Hill and Jaylen Waddle can take over at any time. And with an 11-1 record in his last 12 starts, Tagovailoa has shown he knows how to win at the NFL level. Plus, at full strength, the Dolphins possess multiple Pro Bowl-caliber defenders, including Chubb, veteran cornerback Xavien Howard, and breakout star safety Jevon Holland. 
If everything clicks–especially from a health standpoint–the Dolphins can hang with the battle-tested Chiefs and the Josh Allen-led Bills. 
Still, given the injury concerns that come with both Bradley Chubb and Tua Tagovailoa, Miami may go from a Super Bowl contender to out of the running if history repeats itself.
Have thoughts on this topic? Keep the conversation rolling in our comments section below.