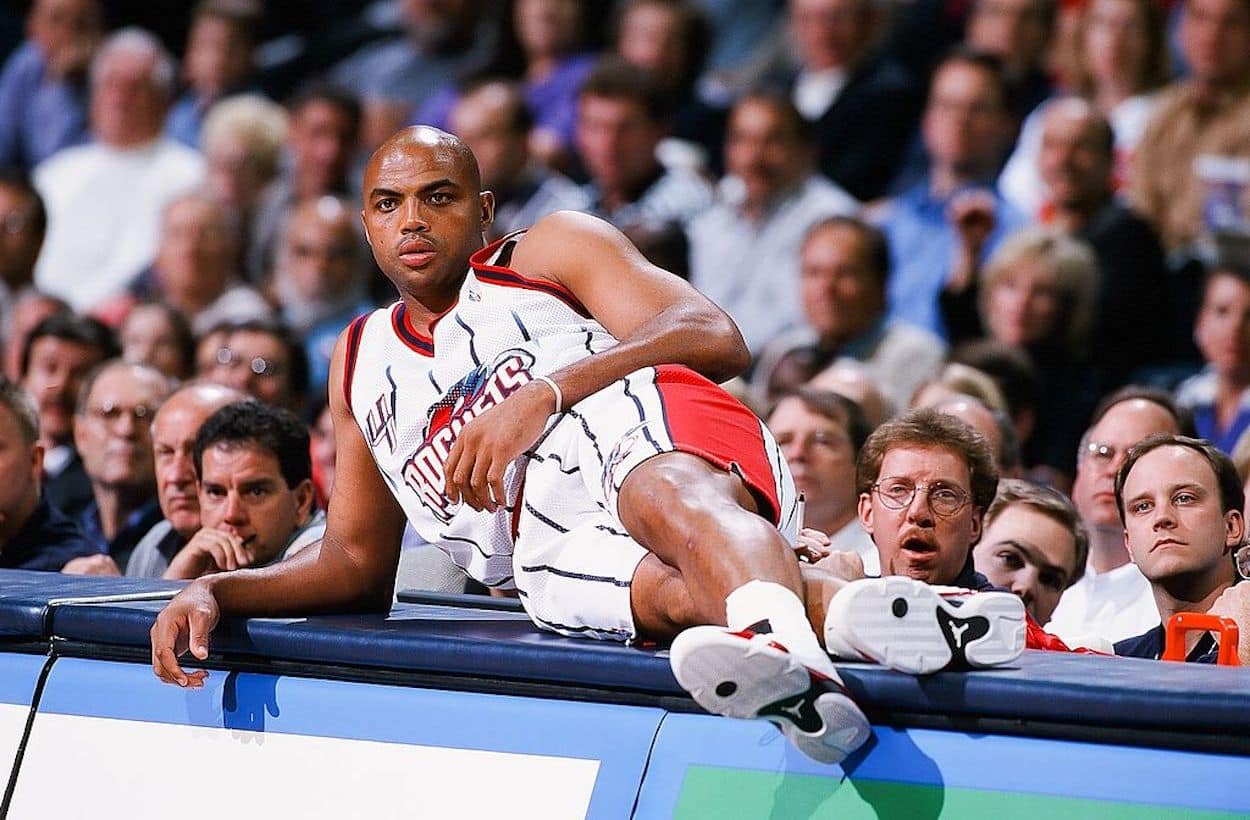 Why Is Charles Barkley Called Sir Charles?
While Charles Barkley didn't always act like a gentleman, he did earn the title of "Sir Charles." How did that iconic nickname come to be?
While plenty of NBA players have iconic nicknames, Charles Barkley has piled up more monikers than most. Whether you remember the Alabama native from his playing days or only know him as a key part of TNT's basketball coverage, the former forwards is an unmistakable presence. You can call him Chuck, Sir Charles, or anything in between, but you know exactly who he is.
And, on the subject of those nicknames, many are perfectly understandable. Chuck, which can be traced back to Paul Westphal, is simply a shortened version of Charles. The Round Mound of Rebound comes from Barkley's physique and his ability to clean up below the rim. But what about Sir Charles? Is there some royal honor in Barkley's past?
Charles Barkley was never formally knighted, but his sheer talent earned him the title of 'Sir Charles'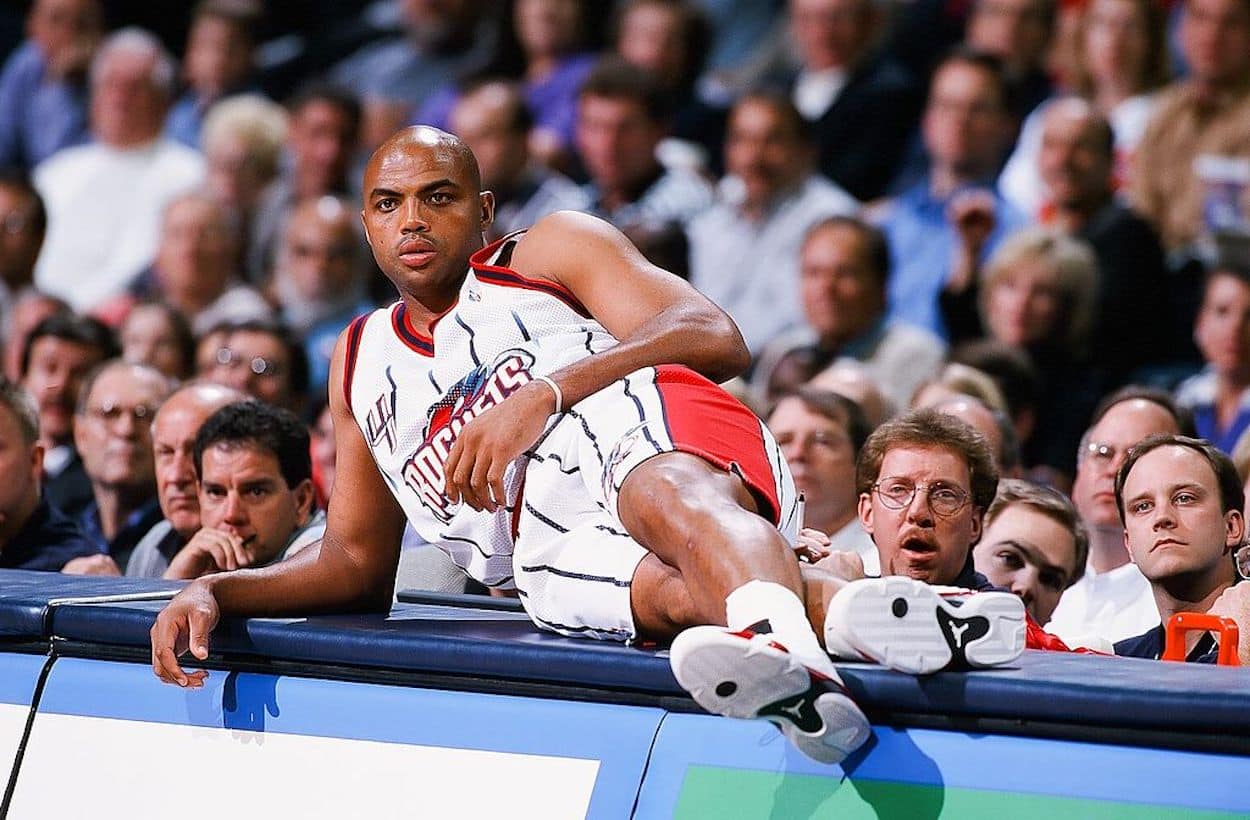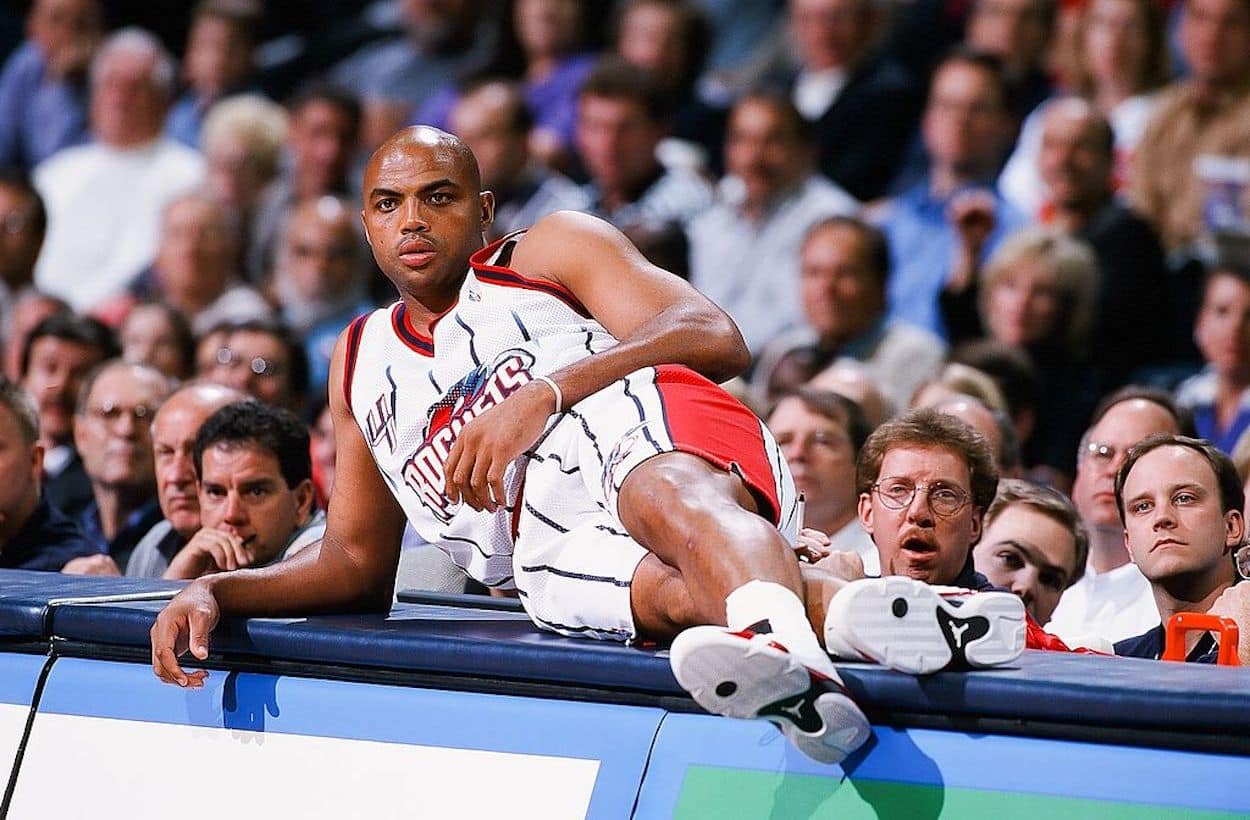 When you hear someone tacking "Sir" onto the front of their name, it's usually safe to assume they've been knighted by a monarch. And while that's not unprecedented in sports — Andy Murray, for example, is technically Sir Andy Murray — Charles Barkley definitely did not receive that honor.
So, where did the Sir Charles moniker come from? As the forward's NBA.com legend profile explains, it began as a mark of respect.
"Undeterred, Barkley quickly buried that reputation [as an undersized oddity] when he began playing for the Philadelphia 76ers. It was not rare to see the neophyte Barkley grab a rebound amongst a crowd, rumble downcourt with the ball and finish with a monster slam. In a half-court offense, he could fill it up from the paint or the perimeter. And on the defensive end, he would play the passing lane for a steal or block a center's shot," the write-up recounted. "His awe-inspiring play demanded full respect and earned him a new nickname: Sir Charles."
And, in hindsight, Barkley more than deserved that distinction. While he never won a championship, he averaged 22.1 points, 11.7 rebounds, and 3.9 assists per outing across 16 seasons in the Association. When you add his individual honors — an NBA MVP crown, 11 All-NBA nods, and two Olympic gold medals, among other achievements — and consider that he was never the tallest man in the paint, that resume is certainly something to be celebrated.
Barkley's other nicknames are fun, but they lack the respect of 'Sir Charles'
As I mentioned at the start of this piece, there's nothing unusual about a professional athlete having a nickname. With that being said, though, Barkley has earned more monikers than most.
If we go by Basketball-Reference, the former forward has 15 nicknames. Most of those can be traced back to Sir Charles' early days on the court, when his physique was still something of a novelty. Titles like "The Incredible Bulk," "Crisco Kid," "Boy Gorge," and "Wide Load from Leeds" speak for themselves.
And while those may be humorous, they don't quite carry the same level of respect as "Sir Charles." The Hall of Famer might not be the best broadcaster, but if we're talking about his playing career, Barkley certainly deserves a bit of deference.