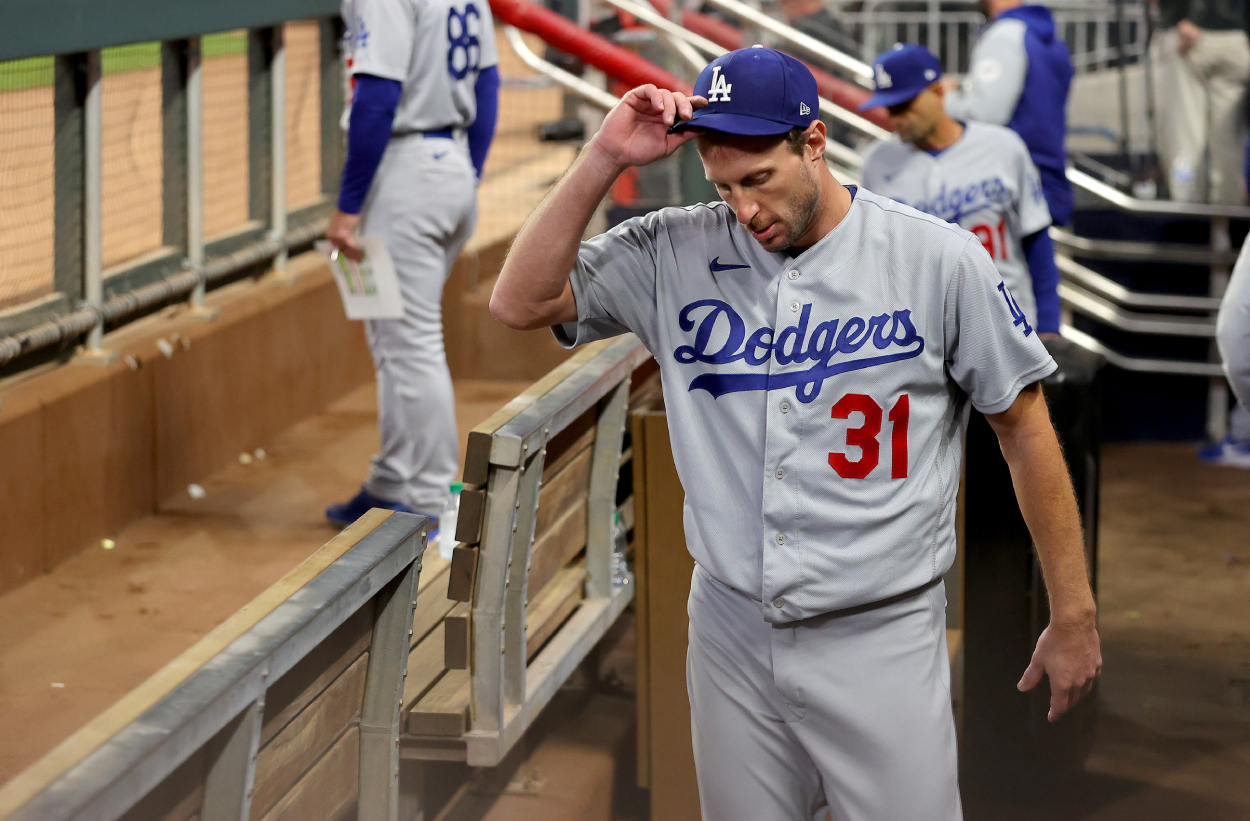 Why Is Max Scherzer Not Starting for the Dodgers in Game 6 of the NLCS?
Why is Los Angeles Dodgers pitcher Max Scherzer not pitching in Game 6 of the NLCS Saturday night?
The Los Angeles Dodgers head on the road to face the Atlanta Braves as a favorite in Game 6 of the National League Series on Saturday. It's do-or-die for LA, which comes in trailing 3-2 in the series and needed a four-run, eighth-inning rally in Game 3 to keep from going down 3-0.
The Dodgers actually opened as a bigger favorite but were dealt a blow when veteran starting pitcher Max Scherzer was a late scratch. He's been replaced by Walker Buehler, who will be dealing on short rest.
Max Scherzer scratched with a tired arm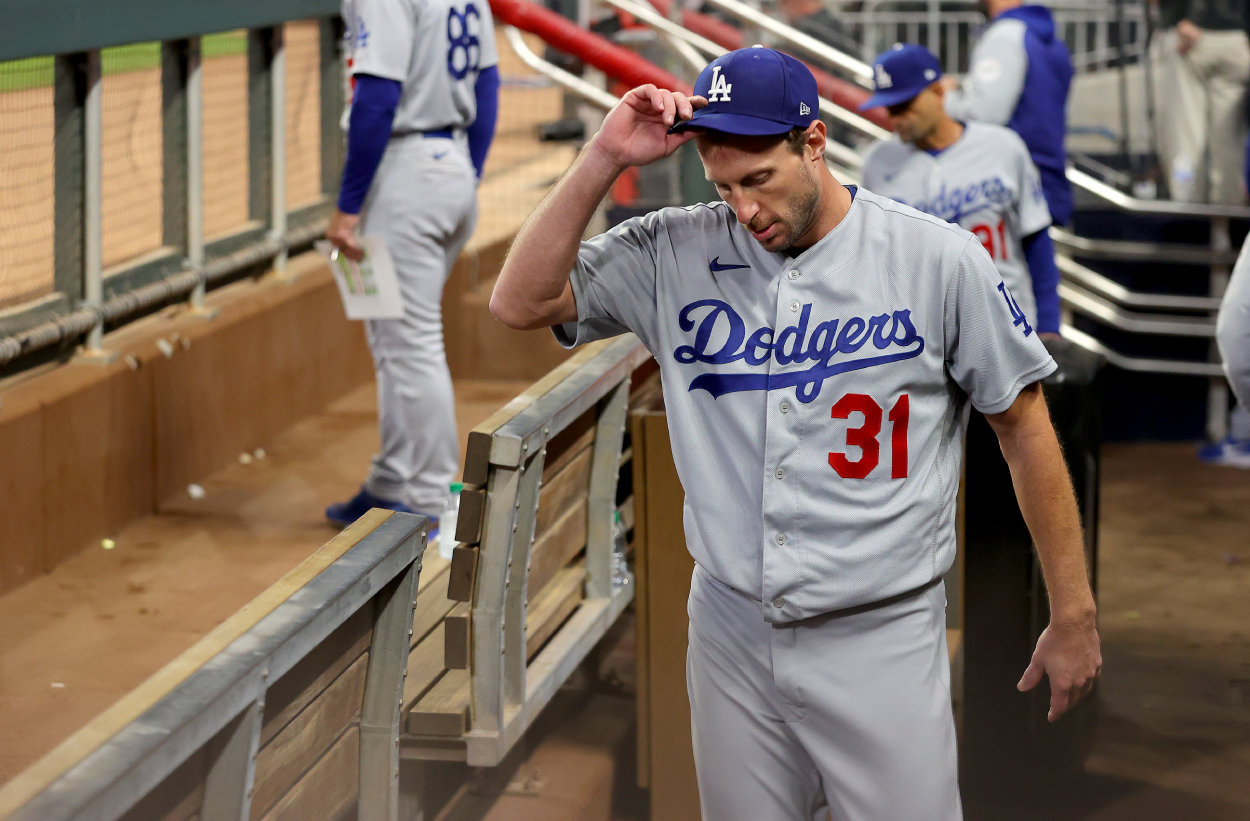 According to ESPN, Scherzer will not make Saturday's start because of arm fatigue. After Sunday's Game 2, he complained of his arm being tired. Three days before that Game 2 start, Scherzer was called upon in the ninth inning against the San Francisco Giants. He earned the save in a 2-1 victory.
In Game 2 against the Braves, he pitched 4.1 innings, throwing 79 pitches, in a 5-4 loss. It was after that game when he complained of his tired arm.
"I would just say my arm was dead," Scherzer said. "I could tell when I was warming up that it was still tired."
The Dodgers turn to Buehler, who will start on short rest for just the second time in his career. The first he did so was Game 4 against the Giants in the NLDS. He pitched 4.1 innings, throwing 71 pitches, in a 7-2 victory.
This isn't the first time Max Scherzer has been a late scratch in a key postseason game
Back in 2019, the Washington Nationals were facing the Houston Astros in the World Series. Scherzer was scheduled to take the mound for Game 5 with the series knotted at two games apiece. He couldn't go.
Scherzer woke up that morning with such massive neck pain that he struggled to get out of bed. Four hours before the game, the Nationals scratched him from his start.
"This is literally impossible to do anything with," Scherzer said then, according to The New York Times. "This is just a little thing that turned into a big thing that turned into a giant thing."
Joe Ross got the last-minute nod and gave up four earned runs in five innings in a 7-1 loss.
Scherzer eventually started Game 7 but clearly didn't have his best stuff. He went five innings, walking four and striking out three. He was relieved by Patrick Corbin, who eventually got the victory as the Nationals won 6-2.
Scherzer is just one of many Dodgers sidelined for Game 6
The Dodgers are banged up heading into Game 6, so losing Scherzer hits pretty hard. Third baseman Justin Turner and pitcher Joe Kelly have already been lost in this series. Max Muncy and Clayton Kershaw are also out and have been since the final weekend of the regular season.
Now the Dodgers' hopes rest with Buehler.
Buehler has a 3.77 ERA with 12 strikeouts in 14.1 innings over three starts this postseason. During the regular season, he was 16-4 with a 2.47 ERA. He struck out 212 batters in 207.2 innings.
After Buehler's work on short rest, Dodgers manager Dave Roberts offered his pitcher some words of encouragement.
"Now you've checked a box," Roberts said, according to Dodgers Insider. "You've pitched in big games, elimination games, (a Game) 163, but never pitched on short rest. A box was checked, and you came out ahead."
The Dodgers have not yet announced if Scherzer would be ready to go should there be a Game 7.