Why Are Max Scherzer's Eyes Different Colors?
When Max Scherzer steps up on the mound, baseball fans pay attention. That's because he's one of the best pitchers in baseball and has been for the last seven seasons. Off the field, Scherzer is known to draw more than his fair share of attention not just because of who he is, but because of his eyes that are distinctly different colors.
Max Scherzer is one of the best pitchers in the game
The Arizona Diamondbacks selected Max Scherzer in the first round (11th overall) in the 2006 Amateur Draft. Early in his career, the 6-foot-3-inch right-hander put up decent numbers but not really anything that suggested he would become one of the game's best pitchers. 
That all changed in 2013 with Detroit when Scherzer dominated the American League and won his first Cy Young Award. He finished that season with a 21-3 record and a microscopic 2.90 ERA. It was the beginning of something special.
Since that year, Scherzer has made six consecutive All-Star appearances and added a pair of Cy Young Awards to his collection (2016 and 2017) with the Washington Nationals, a team he joined in 2015.
Last season, Scherzer played an instrumental role as the club defeated the Houston Astros in the 2019 World Series to capture the franchise's first title.
What causes Max Scherzer's different colored eyes?
Scherzer has an uncommon condition called heterochromia iridis that affects less than 200,000 people in the United States. The condition, which in most cases doesn't damage the eyes, is caused by the distribution and levels of melanin in the irises.
Today, Scherzer has a brown left iris and blue right iris, but that wasn't always the case, according to his mother. In 2014, she told the Kansas City Star he was born with different color eyes, and they changed multiple times while growing up.

"He was born with them. Then he was 4 months old. I looked down at my baby, and he had a blue and green eye. Very clearly. I have pictures and everything. I took him to the pediatrician shortly after that, and he said: 'They may go back and forth. They may change again this year.' As the year went on, the blue eye got bluer, and the green eye changed to brown."

Max Scherzer's mother
Scherzer is not the only well-known person with the condition. Other celebrities with different color eyes include Robert Downey Jr., Mila Kunis, Kate Bosworth, Dan Aykroyd and Joe Pesci.
Scherzer embraces his eyes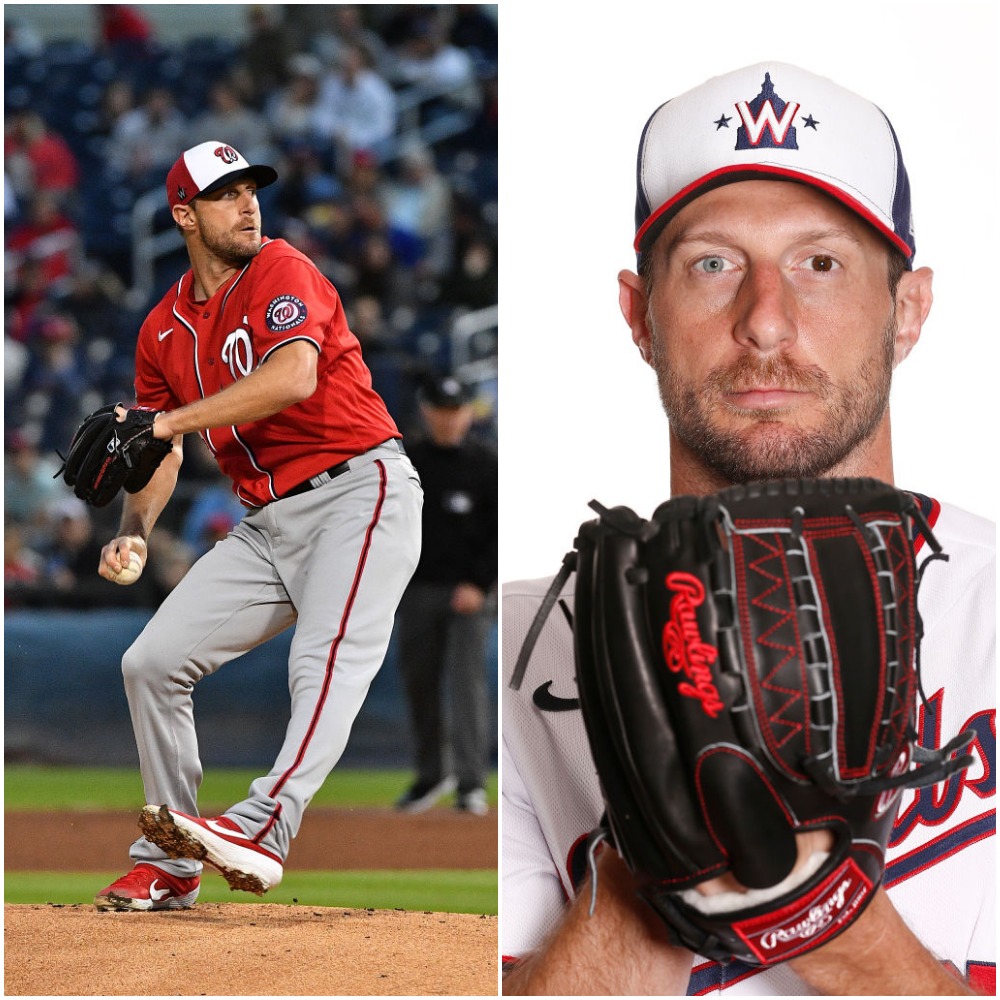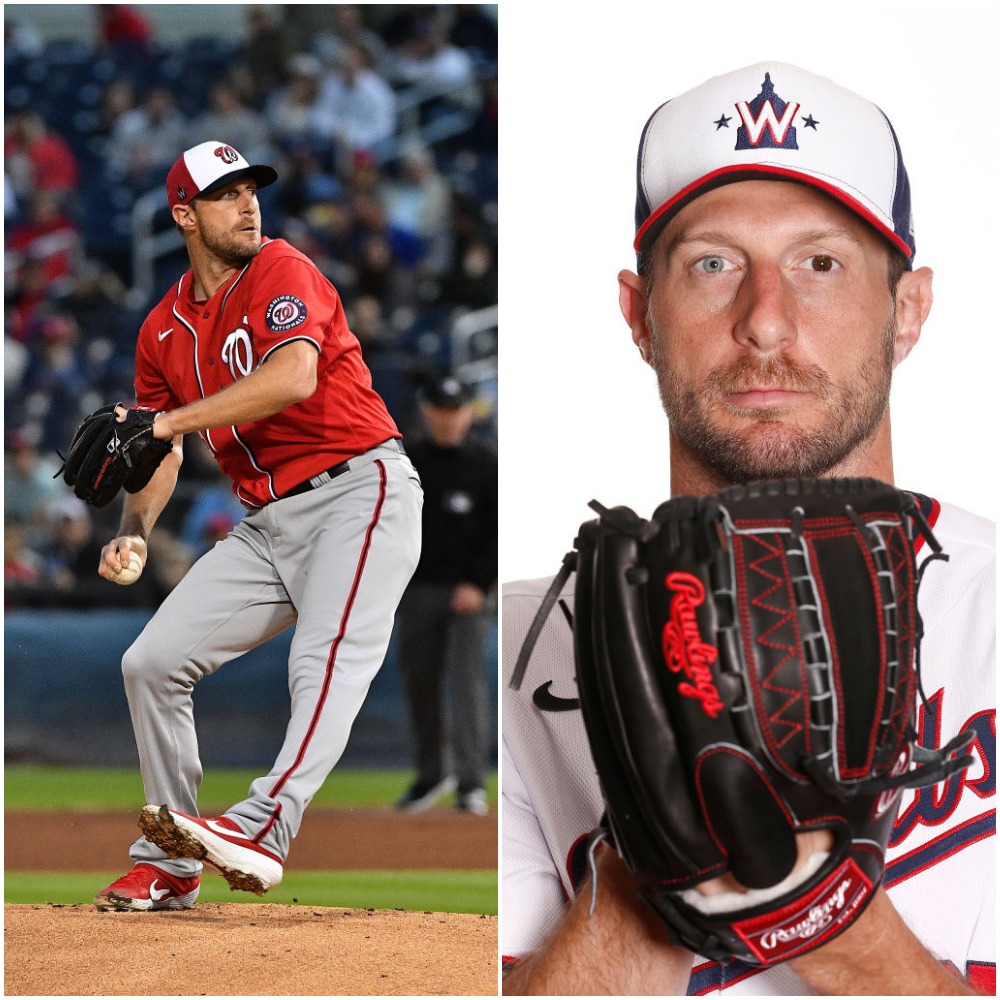 The three-time Cy Young award winner doesn't shy away from the condition and has even made fun of it through the years wearing heterochromatic goggles on certain occasions.
He's even adopted two dogs with the same condition: Rocco has different colors in each eye and Bo has eyes of half blue and half brown.
The Nationals organization has also celebrated the pitcher's unique optic qualities by distributing Scherzer bobbleheads with an accurate depiction of the seven-time All-Star's eyes.
Not surprisingly, creative fans have also honored the pitcher dressing up in Scherzer eye costumes featuring one brown and one green eye.
While the fans, teammates and organization will likely continue to talk about Scherzer's unique eyes for the foreseeable future, you can be sure he plans on giving those same people something more substantive to talk about every time he takes the field—his eye-popping stats.