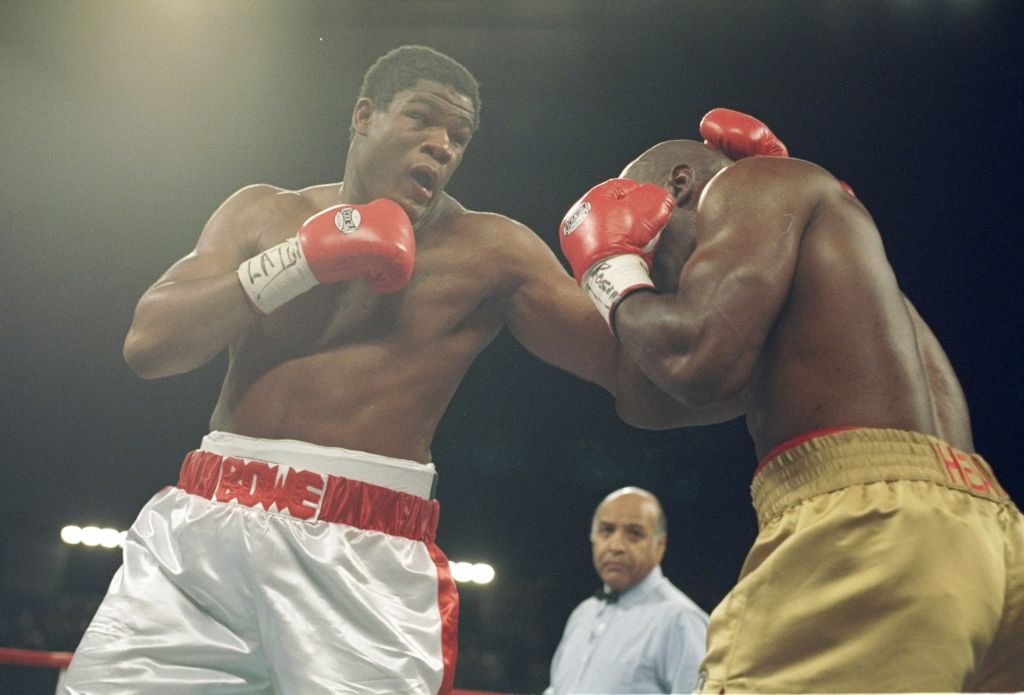 Why is Riddick Bowe Considering a Comeback at 52?
A look at the career of former heavyweight champion Riddick Bowe, who is ready to make a comeback to boxing at the age of 52.
Riddick Bowe may be one of the most underrated heavyweight champions of all time.
With a career record of 43-1, Bowe held the heavyweight title in all four major sanctioning bodies (WBO, IBF, WBC, WBA) and took part in one of the best boxing trilogies in history with Evander Holyfield. However, many see his career as somewhat tainted due to his refusal to fight Lennox Lewis in 1992, a decision that would fragment the heavyweight championship for seven years.
After first retiring in 1996 after two controversial fights with Andrew Golota, Bowe made comebacks in 2004 and 2008 to little fanfare. However, there are now rumblings that, at 52 years of age, Riddick Bowe is ready to get back in the ring.
Riddick Bowe's early career
Riddick Bowe was an accomplished amateur fighter, earning a spot in the super heavyweight division at the 1988 Olympics. After rolling through the early competition, he was matched up against Canada's Lennox Lewis in the finals and it did not go well. Lewis stopped Bowe in the second round to win the gold but with both going pro, the two were bound to meet again down the line. That never happened.
Riddick Bowe was an immediate sensation in the professional ranks. In 1989 alone, he fought 13 times and won them all, 12 by knockout. In 1990, he won eight more fights, seven by KO. Ready for better competition, Bowe began taking on the bigger-name fighters in 1991, disposing of the likes of Tyrell Biggs, Tony Tubbs, and Bruce Seldon.
During these same years, Evander Holyfield had made his way to the top of the heavyweight division, beating Buster Douglas, who had famously knocked out Mike Tyson, for the undisputed heavyweight championship of the world. Bowe and Holyfield were on a collision course and after Bowe knocked out Pierre Coetzer in July 1992, a date with Holyfield was set.
The Bowe-Holyfield trilogy and the controversy with Lennox Lewis
Riddick Bowe and Evander Holyfield met for the first time on November 13, 1992, in Las Vegas. Bowe, 25 at the time, had youth on his side and Holyfield simply couldn't keep up. Holyfield tried to stand toe-to-toe with the younger challenger and Bowe knocked the champion down in the 11th round on his way to a unanimous decision victory, moving his record to 32-0. It was the first professional loss of Holyfield's career. Bowe was now the WBA, WBC, and IBF heavyweight champion (the WBO heavyweight crown wasn't yet looked at as a major title). This is where things got crazy.
A couple of weeks before Bowe and Holyfield met, Lennox Lewis had knocked out Razor Ruddock in London to become the WBC's number one contender. When Bowe became the WBC champ, he was obligated to fight Lewis. However, with the two sides unable to agree on the split of the money, Bowe famously dumped the WBC title in a trash can at a press conference. He was stripped of the title in December 1992 and it was just given to Lewis. Although both would remain in the sport for years, the fight never took place.
Bowe would go on to have two more epic battles with Holyfield. He suffered the first and only professional loss of his career in November 1993, the fight in which a fan with a parachute flew down from the Las Vegas sky and crashed into the ring, causing a major delay. The fight would resume after 20 to 25 minutes and Holyfield won by decision. Bowe wanted the fight to be considered a draw or a no-contest but the decision stood.
Bowe would go on to win the WBO heavyweight title in March 1995 but later vacated the belt to set up a third match with Evander Holyfield, which was the only fight in the trilogy with no titles on the line. Bowe would win by TKO in the eighth round.
In 1996, Riddick Bowe would twice square off with Andrew Golota and both fights were stopped due to Golota repeatedly hitting Bowe with low blows. Bowe retired following the second fight.
Life after boxing
Riddick Bowe's life after boxing didn't go particularly well. After a failed attempt at joining the Marines (he left after three days), he later spent 17 months in federal prison after being convicted of domestic violence. He returned to boxing in 2004, knocking out little-known Marcus Rhode in the second round and then defeated Billy Zumbrun by split-decision in 2005. He returned again in 2008, earning a unanimous decision over Gene Pukall in an eight-round bout. Bowe was destroyed in his lone attempt at a Muay Thai career, suffering a second-round TKO loss to Levgen Golovin in 2013.
Riddick Bowe is seriously considering a return to the ring
In late 2019, World Boxing News broke the story that Riddick Bowe is seriously considering a return to the ring at 52 years of age. Speaking with the former champ's representatives, Eli B. Karabell and Dale Peeples, it was revealed that Riddick Bowe was getting himself in shape for a return. Just a week earlier, 57-year-old Evander Holyfield said he'd be up for a three-round exhibition bout with Bowe and that they'd be crazy to turn down the kind of money that could be on the table. However, that wasn't the craziest thing to come of all the comeback talk.
Karabell says that there were actual talks with the camp of Lennox Lewis about putting together the fight that should have happened nearly three decades ago. However, obviously seeing this was a money grab, the Lewis camp shut it down pretty quickly.
"We want to fight Lennox Lewis. We entered negotiations with them to attempt a fight but they broke down when Lennox's manager asked to not call her anymore. They text saying they wanted $100 million for the fight and that my number was blocked. I would be tempted to negotiate a fight with Lennox (himself) as well."

Eli B. Karabell on the prospect of Riddick Bowe vs. Lennox Lewis
What's even more stunning is that exhibition bouts aren't the only fights that the Bowe camp is looking for. Assuming that the right promoter could be found, or any promoter for that matter, Bowe is actually looking to be officially licensed to compete in 12-round fights in the heavyweight division and there's actually a possible opponent in line.
In January 2020, in a new interview with WBN, Karabell said that 40-year-old Alonzo Butler, who owns a 31-3-1 career record, is the opponent being eyed as Bowe's first challenge back.
"We just heard back from Impact TV and Tapia promotions. Riddick Bowe is looking to do a show against Alonzo Butler as his first opponent in Chattanooga, Tennessee. Mr. Bowe says that Butler is certainly an easy victory any day of the week. He cannot wait to get back in the ring."

Eli B. Karabell on Riddick Bowe's first comeback opponent
With the majority of sports currently on lockdown due to the coronavirus outbreak, it's uncertain when any fight will take place, let alone a fight involving 52-year-old Riddick Bowe, who has fought three times in the last 23 years. Is this really a good idea? We'll see how this whole thing shakes out.