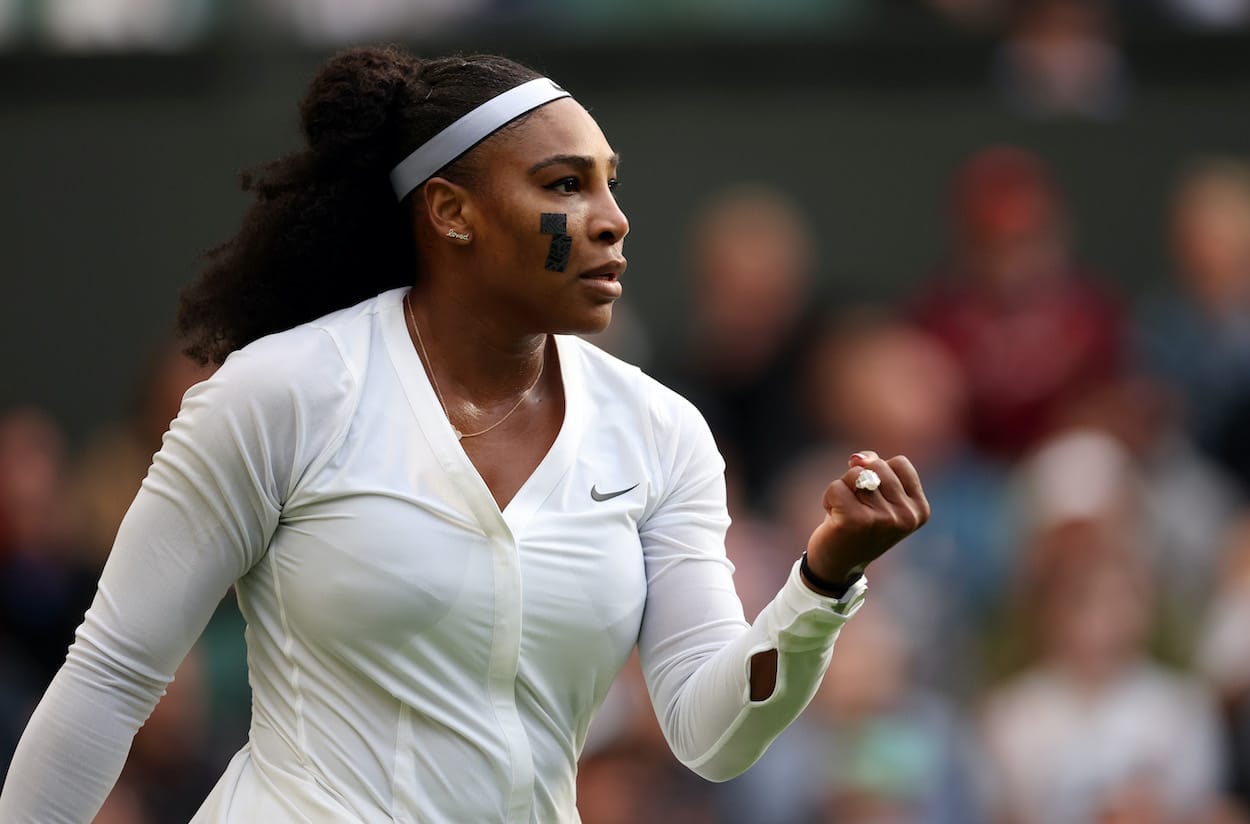 Why Is Serena Williams Wearing Black Tape on Her Face at Wimbledon 2022?
Serena Williams is a "sinus sufferer" who uses black tape to relive her symptoms on the tennis court.
Serena Williams has returned to the court for the first time since Wimbledon 2021, almost exactly one year ago to the day, and she's rocking a new look this time around. The 23-time Grand Slam winner is donning two mysterious strips of black tape on her right cheek for her first-round match against Harmony Tan from France.
So, why is Williams wearing the black tape on her face?
Why is Serena Williams wearing black tape on her face at Wimbledon?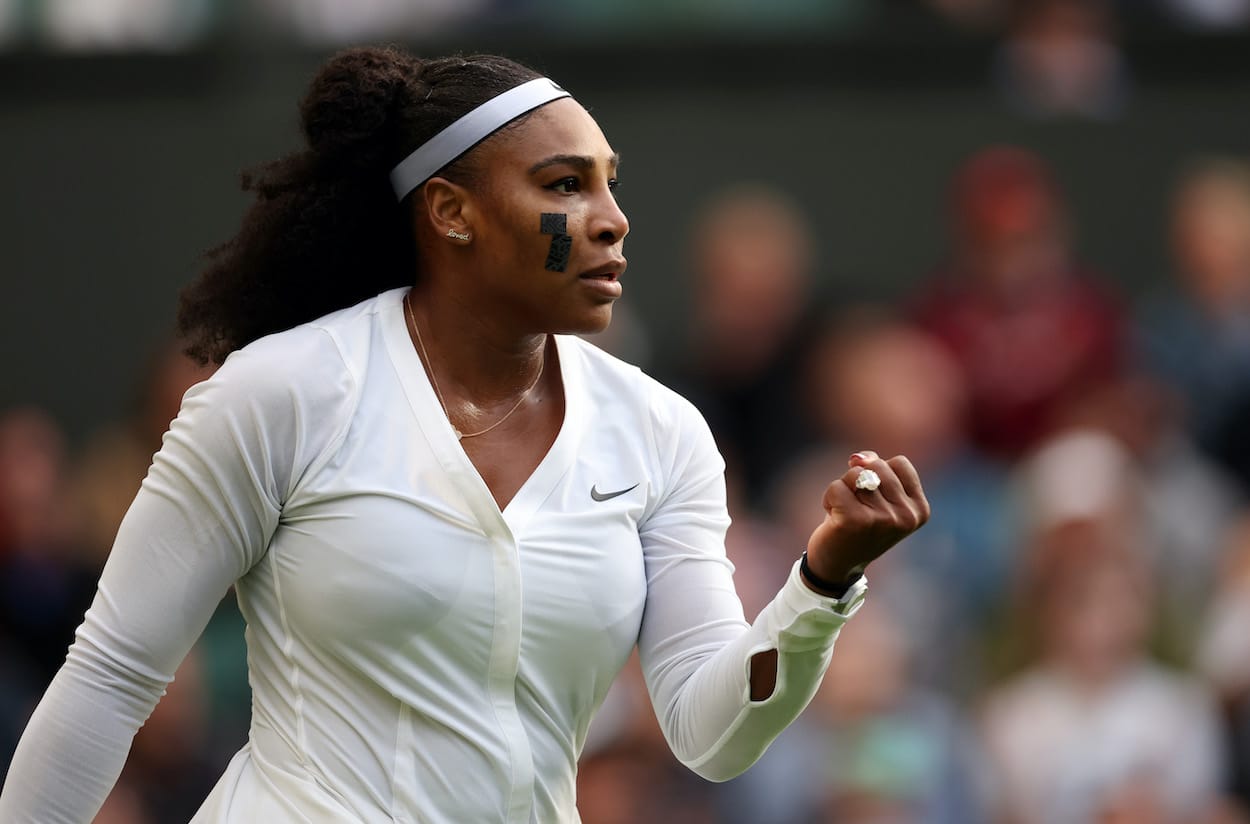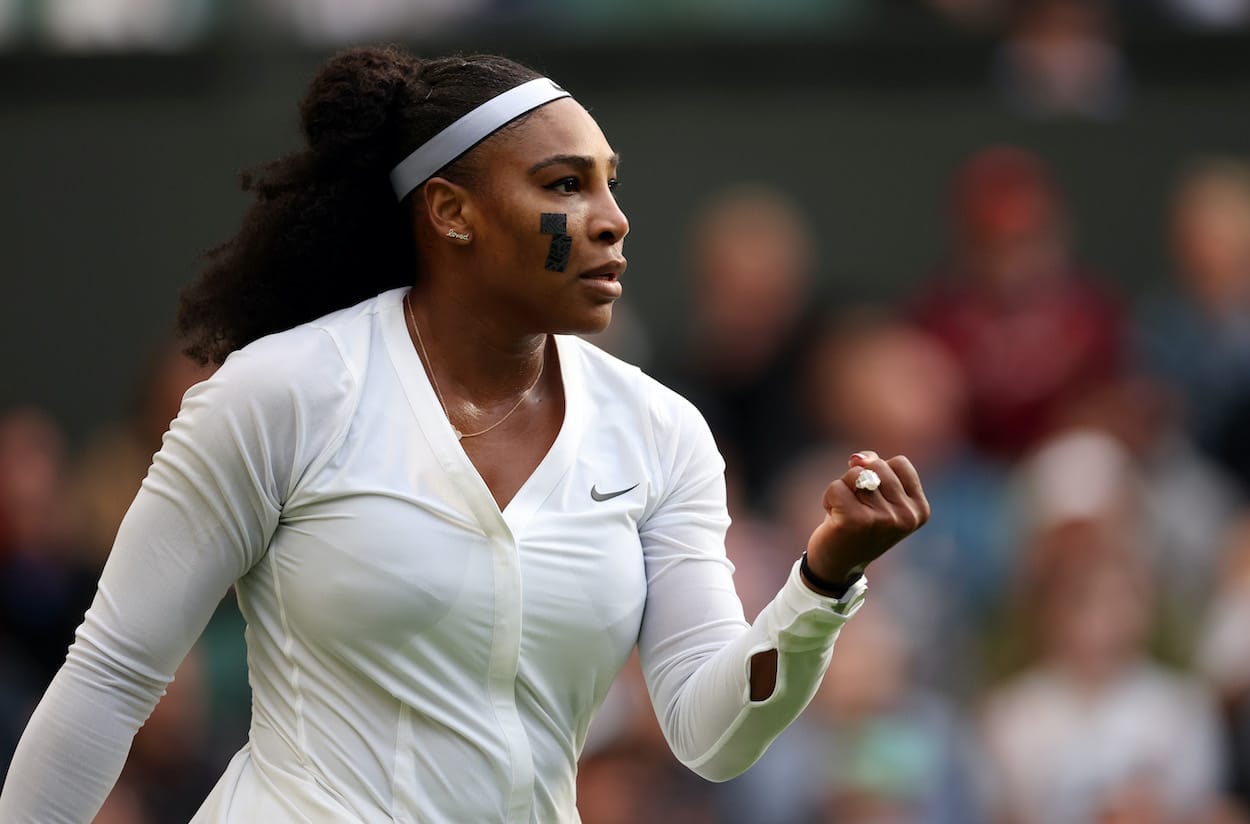 If you're watching Williams' highly anticipated return to Wimbledon this week, you'll notice two strips of black tape carefully placed on her right cheek during play. They're hard to miss.
It's a new look for the living legend, but it's a familiar problem she's faced throughout her career.
For as long as she can remember, Williams has dealt with sinus issues that can affect her performance on the court.
"My secret's out. I'm a sinus sufferer," Williams told Reuters in 2007. "Playing tennis or pretty much doing anything every day is not easy when you have sinuses. You feel a lot of pressure, congestion, and pain, and training for Grand Slams such as the ones coming up like Wimbledon and the French Open, it's not easy."
Sinus issues can cause headaches, pain, and swelling in the face. The black tape is meant to relieve those symptoms and free Williams up to play her best tennis.
It will be a tough task for the 40-year-old Williams to win her 24th Grand Slam at Wimbledon 2022, but it's great to see her back in action after a year littered with injury.
Like Sportscasting on Facebook. Follow us on Twitter @sportscasting19.