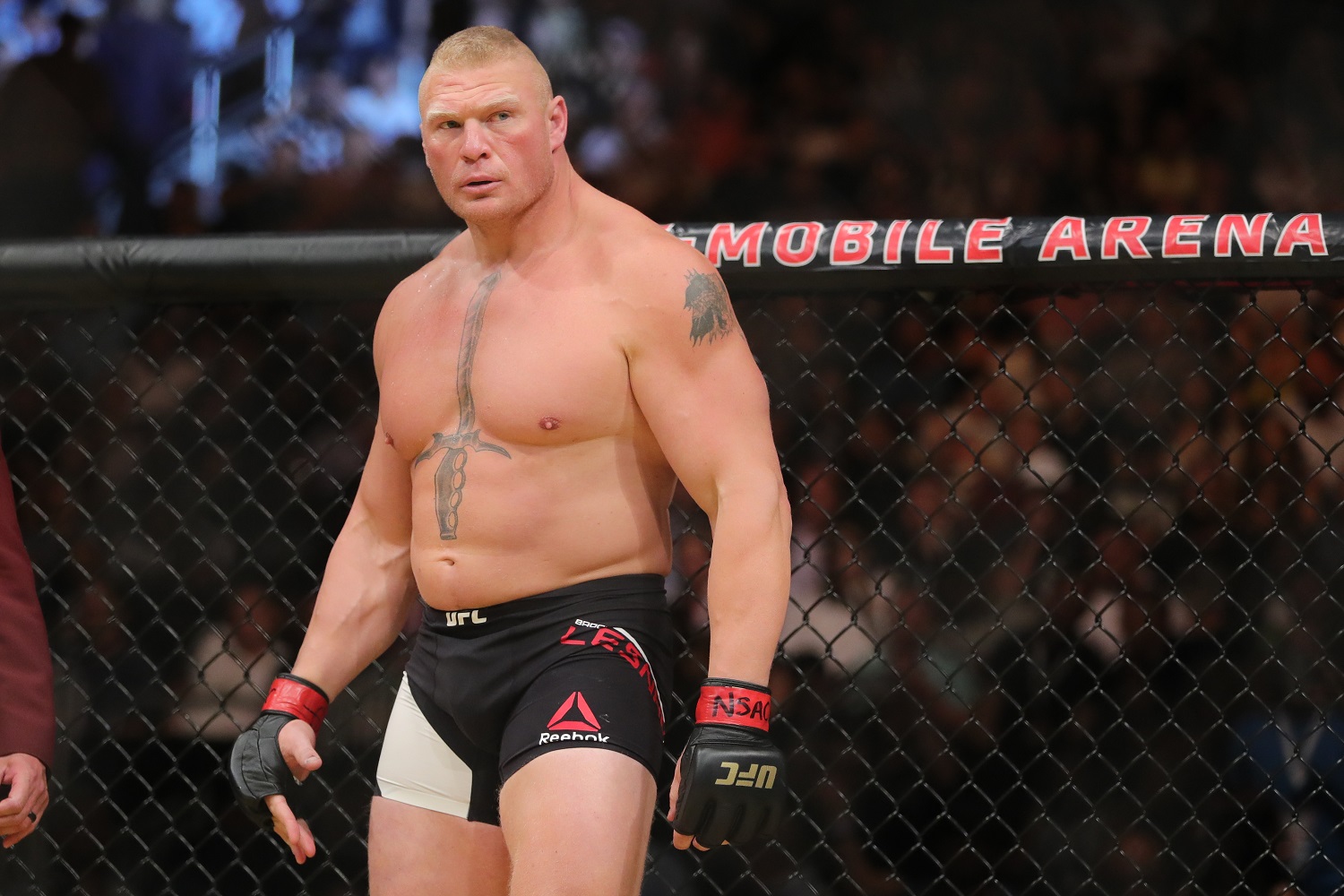 With Brock Lesnar No Longer Under Contract To WWE, Bellator Is Looking To Bring Him in for a Huge Dream Match
Brock Lesnar is no longer under contract to WWE and Bellator President Scott Coker wants to bring him in for a big fantasy match.
When the news hit Monday afternoon that Brock Lesnar was no longer under contract to WWE, it didn't take long for the world to start speculating on where he'll end up next. Naturally, professional wrestling fans started discussing what it would take for Lesnar to sign with AEW. Meanwhile, MMA fans began wondering if he'd go back to UFC for one last fight, perhaps the dream match with Jon Jones that's been discussed for years. But not many people were talking about the possibility of Brock Lesnar going to Bellator.
One person that was talking about it, however, was Bellator President Scott Coker, who is very interested in bringing the former UFC Heavyweight Champion to his promotion for another fantasy matchup that never took place, perhaps because the guy he wants him to fight never stepped foot in a UFC octagon.
Brock Lesnar couldn't come to terms on a new contract with WWE
A part-time performer since returning to WWE in 2012 following an eight-year hiatus, Brock Lesnar has been one of Vince McMahon's biggest attractions for the last eight years and has certainly been paid as such.
Despite working a limited number of dates, Lesnar has been one of the highest-paid performers in WWE for years and has consistently been a part of the biggest matches on the biggest shows. His most recent main event, which also happens to be the last match he worked for WWE, came at WrestleMania 36 back in March, where he lost the WWE Championship to Drew McIntyre.
Since then, Vince McMahon and Brock Lesnar have been trying to hammer out a new deal but it was reported on Monday that the two sides reached an impasse and that no new agreement was reached, thus allowing the eight-time world champion to become a free agent. Again, while AEW and UFC seem to be the most talked-about destinations for Lesnar, outside of re-signing at some point with WWE anyway, Bellator President Scott Coker joined the conversation by discussing a dream match for his promotion.
Bellator President Scott Coker wants to bring in Brock Lesnar to fight Fedor Emelianenko
At this point, Brock Lesnar hasn't shown much interest in returning to mixed martial arts. He last fought in UFC four years ago and defeated Mark Hunt via unanimous decision, a fight that was later ruled a no-contest after Lesnar tested positive for clomiphene, which resulted in a one-year suspension and a $250,000 fine. He later announced his second retirement from MMA but then challenged Daniel Cormier to a match in 2018 and has also been linked to a dream fight with Jon Jones, neither of which has come to fruition as Lesnar told Dana White he was done with the sport. But Bellator President Scott Coker is still interested in bringing him in for a dream match against a man who fight fans have wanted to see Lesnar battle for years, none other than Fedor Emelianenko.
When Brock Lesnar was the UFC Heavyweight Champion back in 2010, Fedor was just turning his attention to fighting in North America. Many thought the two would clash in UFC but Dana White was never able to sign him and he ended up fighting for Affliction and Strikeforce before retiring. Of course, he unretired and has fought his last five fights for Bellator, the most recent in December 2019 in a victory over Rampage Jackson.
As you can see in the above tweet, Coker told ESPN's Ariel Helwani that he'd love to bring Brock Lesnar to Bellator to fight Fedor, assuming that's something Lesnar would want to do. The dream fight obviously would have been better a decade ago as both men are now 43 but this would still be a big fight and Bellator has no problem headlining events with guys past their prime.
But the chances of Brock Lesnar going to Bellator are essentially slim and none.
The reality is that the 'Beast Incarnate' likely re-signs with WWE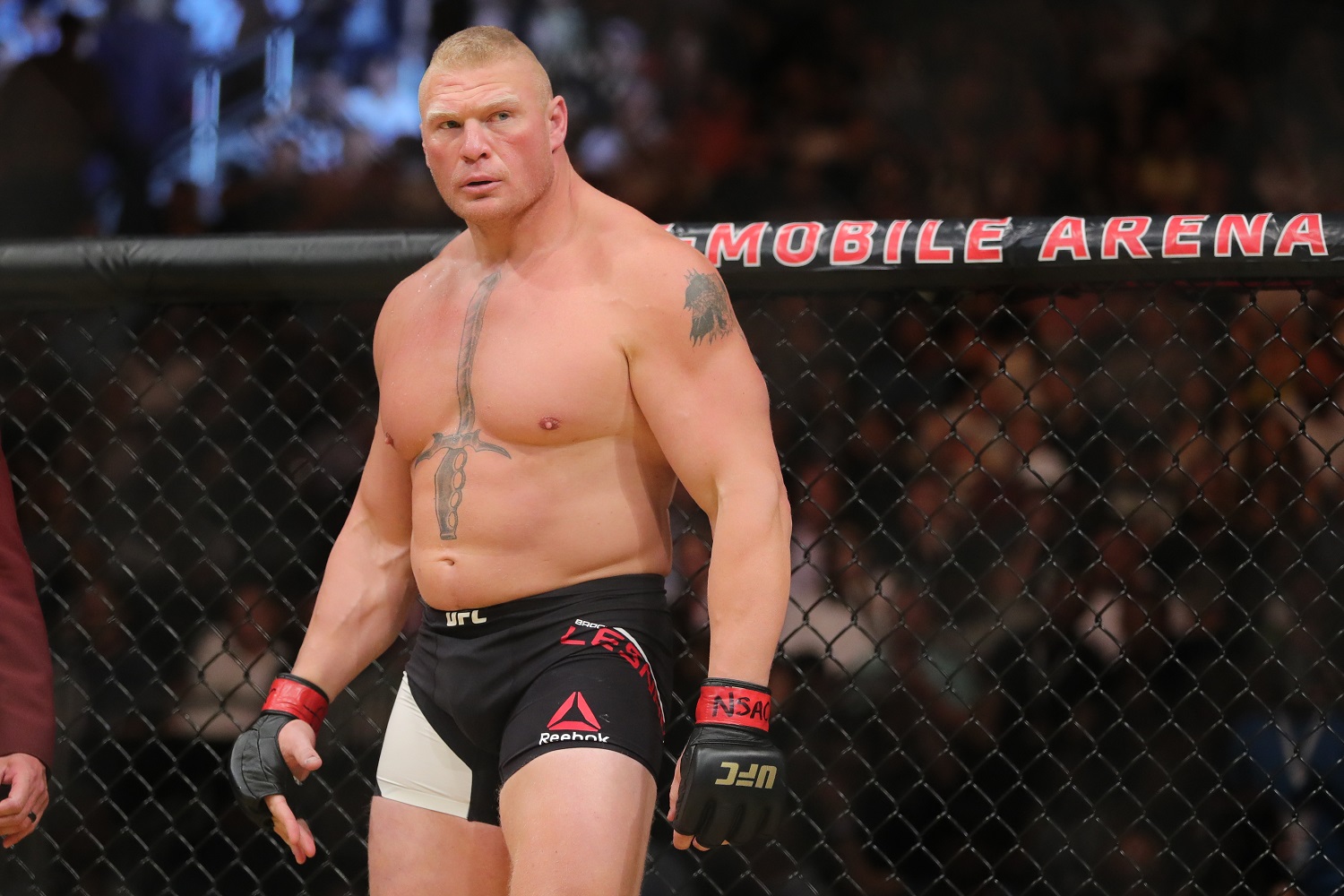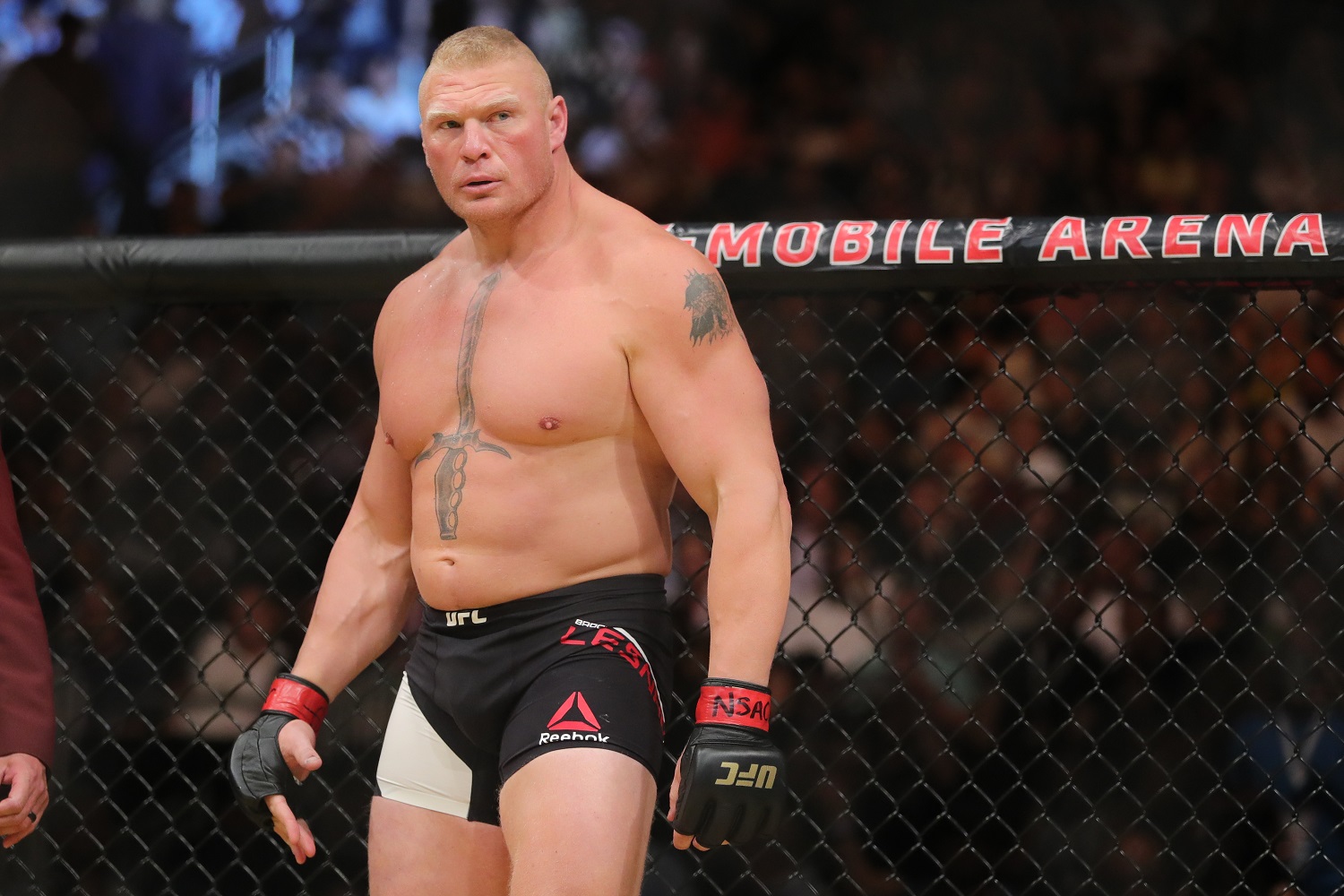 While Brock Lesnar becoming a free agent seems to be a big deal, it really isn't. Lesnar has let his WWE contract expire before, only to sign a bigger and better one later, and the belief is that's what's happening here. Wrestling, Inc. has reported that Lesnar's free agency isn't a concern to WWE as Vince McMahon feels that Lesnar will let him know when he's ready to work again. And if that doesn't happen and WWE needs Lesnar for a big event, Vince will simply make him an offer that he can't refuse.
So while a Bellator pay-per-view featuring Brock Lesnar vs. Fedor Emelianenko is certainly intriguing, it seems highly unlikely at this point.