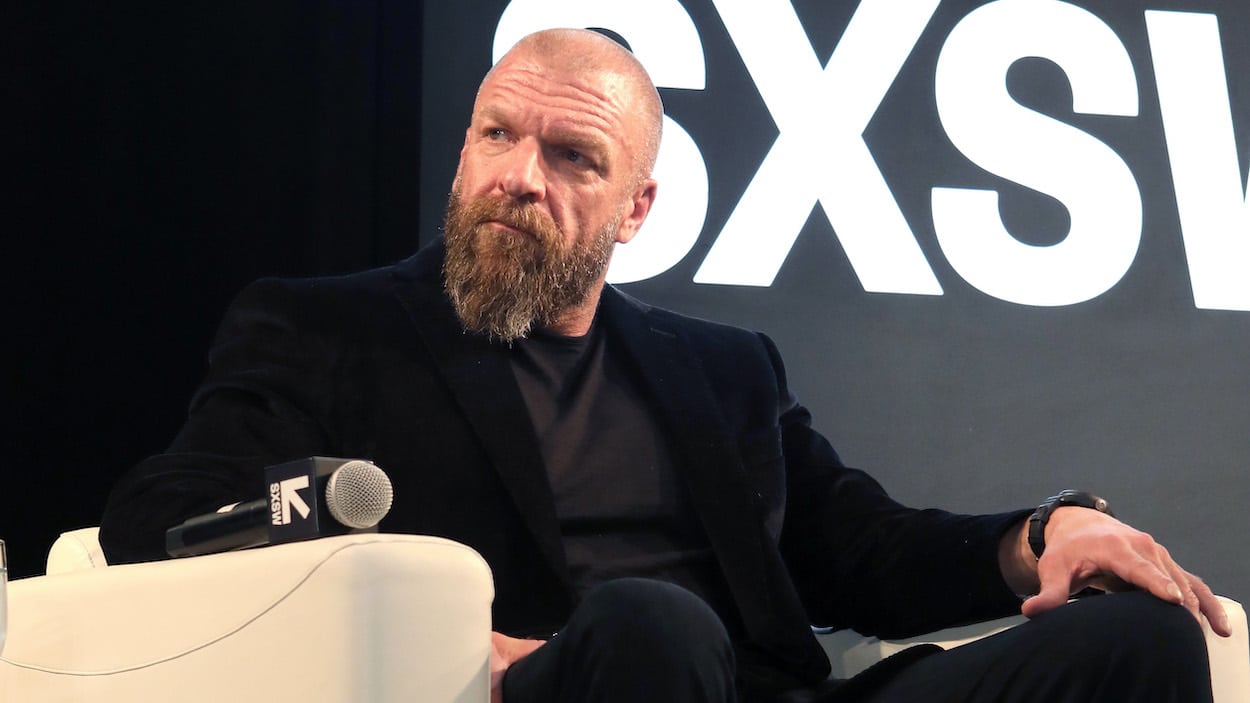 Triple H Sneakily Brings Back 'NXT' Black & Gold Star Dexter Lumis in the Final Seconds of WWE 'Monday Night Raw'
The stars of the 'NXT' Black & Gold Era are coming back to WWE thanks to Triple H and the latest reveal was the most creative yet on 'Raw.'
Since Paul Levesque (aka Triple H) has taken over from Vince McMahon as Head of Creative for WWE, the hallmark of the new era has been Triple H bringing back his favorite superstars who worked for him during his time running NXT during its Black & Gold Era. On Monday Night Raw this week, Triple H did it again, using the final few seconds of the wrestling promotion's flagship show to reintroduce Dexter Lumis in a subtle and sneaky way.
Triple H is bringing 'NXT' Black & Gold to the WWE main roster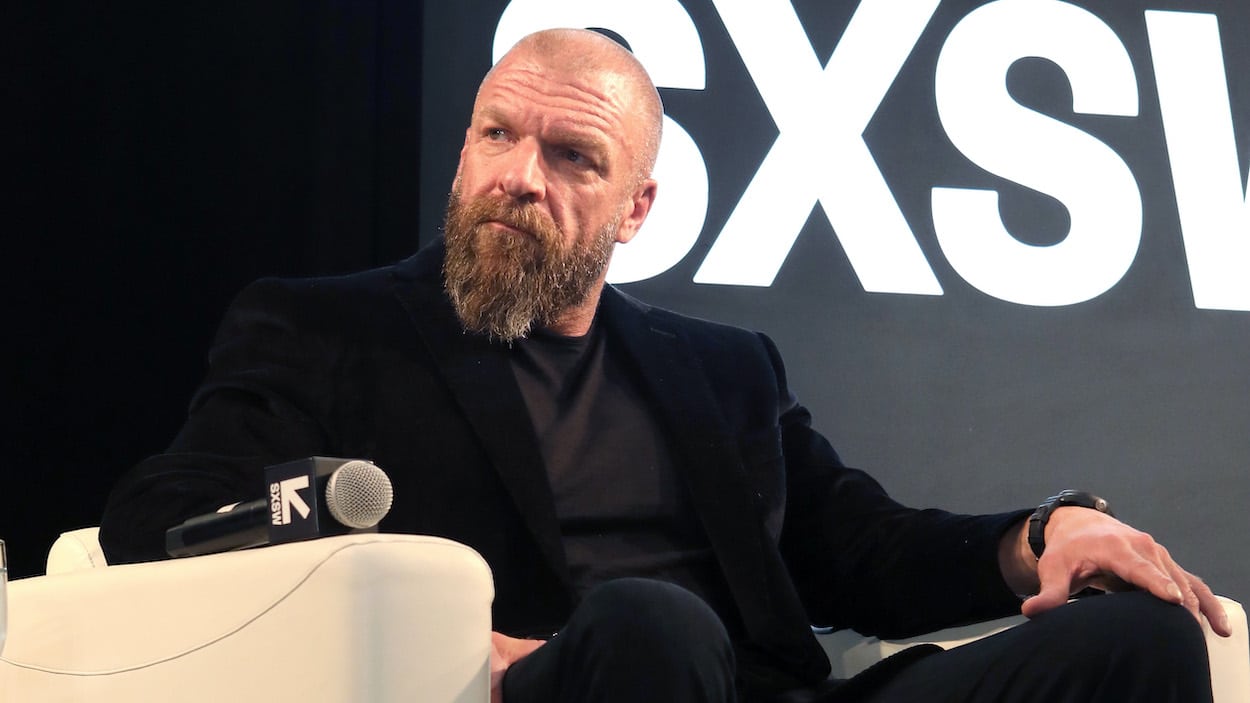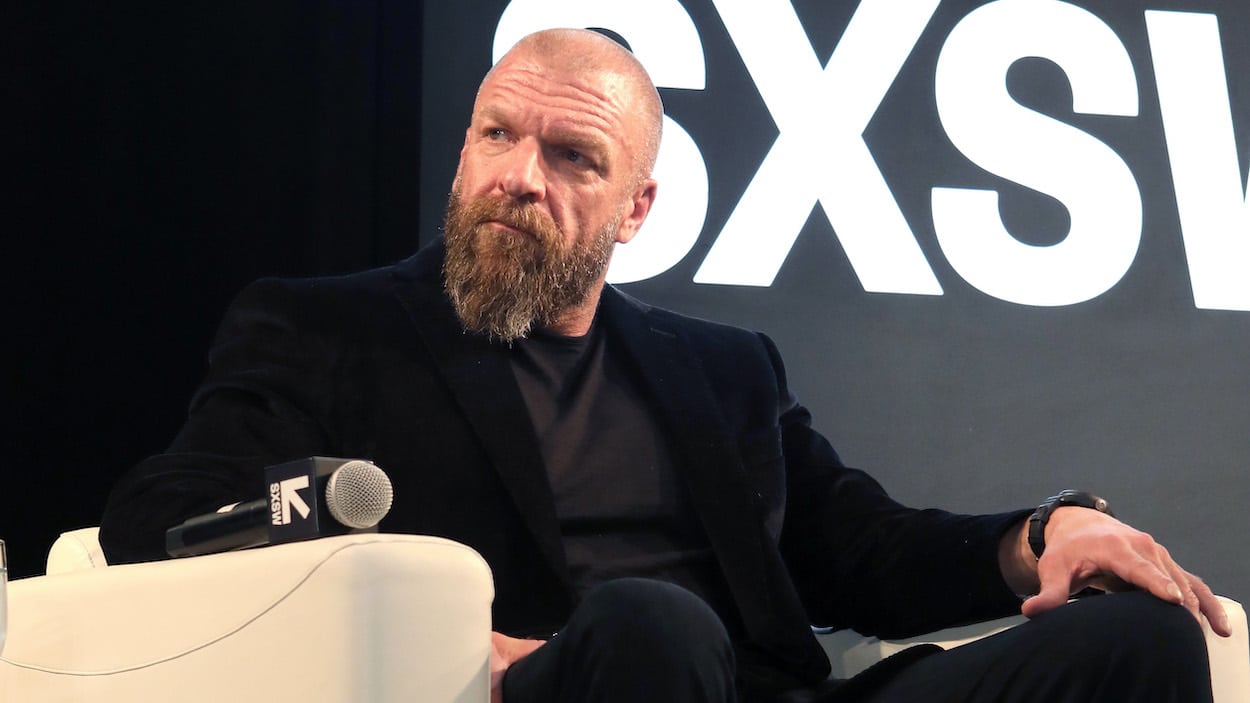 In the two-plus weeks since Vince McMahon suddenly retired as the head of WWE, Triple H has seamlessly taken over as the Head of Creative for the pro wrestling company. While the transition has been smooth overall thus far, it has also been noticeable.
The most glaring difference has been McMahon's emphasis on "sports entertainment" vs. Triple H's focus on "pro wrestling." This is playing out with Triple H bringing back a handful of his NXT Black & Gold stars during his first few shows.
When Triple H ran NXT — the WWE's minor leagues — it was widely regarded as TV's best in-ring pro wrestling promotion.
Triple H has already brought several NXT stars back into the WWE fold in his first few shows at the helm.
First, there was the Dakota Kai and Iyo Sky (fka Io Shirai) comeback at SummerSlam. The two came out as a new faction with Bayley, herself a one-time NXT standout, who was returning from a year-long injury hiatus.
Less than a week later, Karrion Kross and Scarlett Bordeaux returned in the final moments of Friday Night SmackDown to attack Drew McIntyre.
While Kross and Bordeaux's return was surprising, it was anything but subtle.
On the following episode of Monday Night Raw, Triple H got even more creative with an NXT star's return and simply gave fans a fleeting glimpse of Dexter Lumis as the show went off the air.
The return of Dexter Lumis to WWE was incredibly executed
The return of Dexter Lumis in fascinating fashion is a testament to what Triple H is doing as Head of Creative.
Lumis' return subtly built up all night throughout Raw without any indication as to what was coming.
The intrigue started during a backstage Kevin Owens interview. While KO was explaining his brutal squash match that injured Ezekiel (and may have ended the Ezekiel/Elias character), police and WWE officials inspected a crashed car.
A while later, ahead of the AJ Styles vs. The Miz main event, the WWE officials and police sprinted past Alexa Bliss, Asuka, Bayley, Dakota Kai, and Iyo Sky during a promo.
Finally, as Styles stood in the ring celebrating his victory over The Miz, viewers saw police wrestling with a hooded person in the front row. As police dragged the man away in handcuffs, they pulled the hood back and revealed Dexter Lumis.
Who is Dexter Lumis? 
Dexter Lumis is the personification of the differences between what NXT was and what WWE is.
Sam Shaw was a longtime star on the indie wrestling scene and in TNA before he came to the WWE. When he came to NXT in 2019 and took the name Dexter Lumis, he brought all the breathtaking skill and mind-blowing weirdness fans either love or hate about indie wrestling.
Lumis is incredibly powerful, skilled, and versatile in the ring. Out of it, his (almost entirely) silent "Tortured Artist" character was their height of weirdness. His most memorable storyline involved a romance and eventual on-TV wedding to Indi Hartwell, where Lumis choked out the officiant and uttered his first words on NXT when he said, "I do."
WWE has never shied away from weird characters, especially if their presence and in0ring work were excellent. However, since Bray Wyatt left in mid-2021, the company has more or less adopted a more grounded tone.
With Dexter Lumis' creative (and a little creepy) re-introduction to the WWE universe, it looks as though some indie weirdness could be coming back with the new commitment to indie-level in-ring work.
Like Sportscasting on Facebook. Follow us on Twitter @sportscasting19 and subscribe to our YouTube channel.