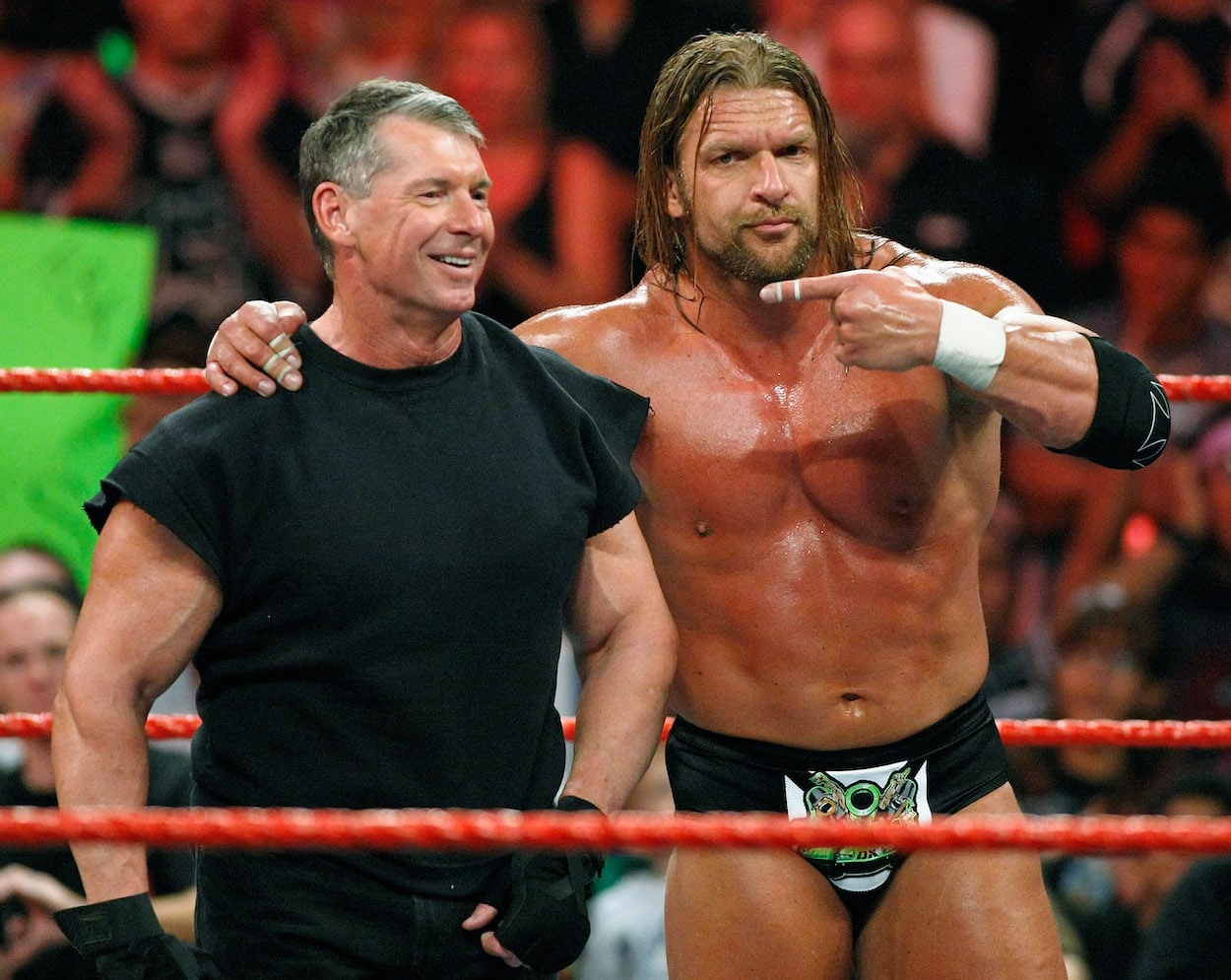 What to Expect With Triple H Named Head of Creative for WWE
Triple H is taking over the creative direction of the WWE from retiring CEO Vince McMahon. Here's how thr former wrestler could be the same and different from his longtime boss and father-in-law.
Just three days ago, Paul Levesque (aka Triple H) got promoted to Executive Vice President of Talent Relations of the WWE. On Monday, the billion-dollar pro wrestling company announced he will also be the new head of creative. "The Game" takes over for retiring longtime CEO Vince McMahon, who's been at the creative helm of the company for the better part of five decades now.
The WWE has undergone several transformations and eras since the younger Vince McMahon took over the company (then the WWF) in the early 1980s. However, the through line across all those eras was "Mr. McMahon" pulling the creative strings.
Now, his son-in-law Triple H — husband of Vince's daughter and new WWE co-CEO Stephanie McMahon — takes over creative for WWE. What changes can we expect now that Triple H is in charge of the world's biggest pro wrestling promotion?
The Vince McMahon school of booking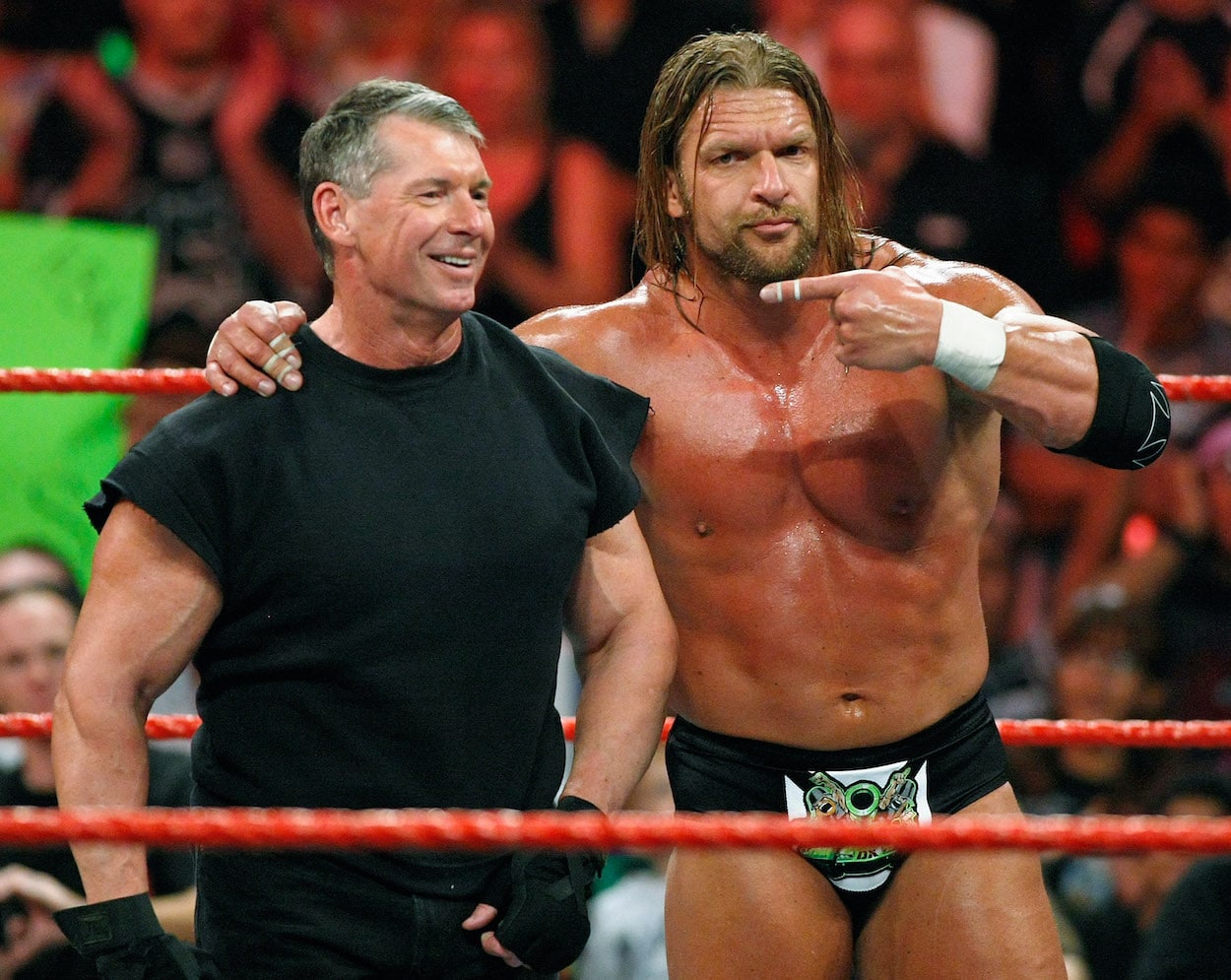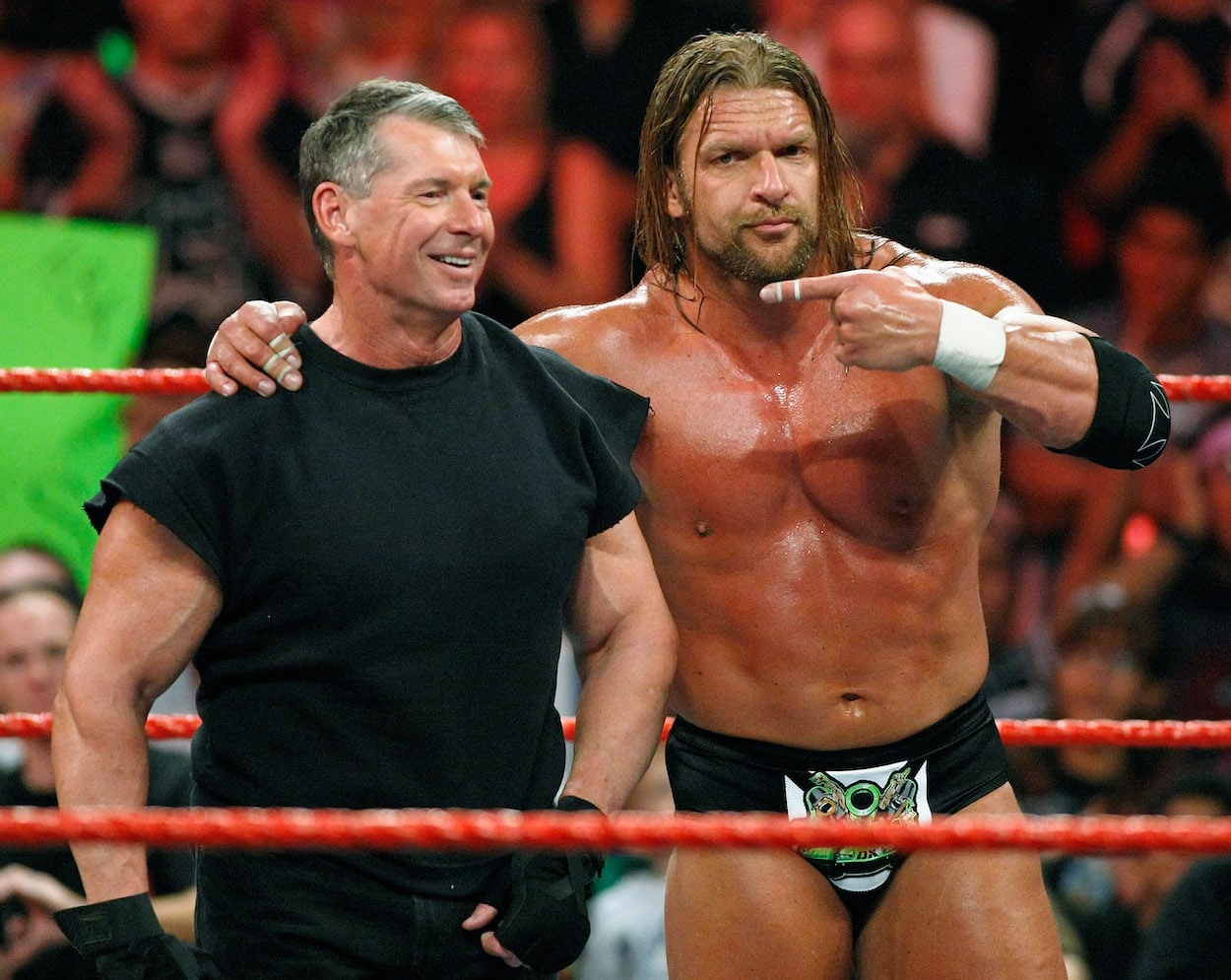 When Vince McMahon took over from his father in the early 1980s, the WWF was one of several major regional pro wrestling promotions. Under Vince's direction, the company effectively squashed the competition and became the biggest promotion in the world.
Over the years, Vince has leaned on a few crutches to help build his wrestling empire from a storyline perspective. These aren't necessarily bad things, but in 2022, they've gotten a little stale.
One is the Hulk Hogan-ification of creative.
The way WWE initially came to prominence is by creating larger-than-life superstars. One of the main ways Vince did this is by building up characters solely for the purpose of feeding them to Hulk Hogan (or the other top stars of the day).
This has happened with Hogan, John Cena, and now (seemingly) Roman Reigns, most notably. It's also happened to a lesser extent with Stone Cold Steve Austin, CM Punk, and Brock Lesnar.
It is a great way to make superstars but also results in the WWE not having a deep roster that fans care about. It's how things like Brock Lesnar and Roman Reigns being in and winning the main events for all but two Premium Live Events this year happen.
It's also happening in 2022 in the Women's Division with wrestlers like Ronda Rousey and Bianca Belair. This type of booking (at least partially) led to Sasha Banks' infamous walkout earlier this year.
Another Vince McMahon classic is selling sex and mature language.
Wrestling fans can argue whether the WWE/WWF was more popular during the Golden Age in the 1980s or the Attitude Era of the late '90s/early 2000s. The success of the latter era leaned heavily on these two tropes.
This was the age of the crotch chop, "suck it!" and superstars like Sable, Sunny, Trish Stratus, and even Stephanie McMahon emphasizing their sexuality.
The company has been in a PG era since 2008, but that was/is about to change.
After more than a decade of a TV-PG rating, Monday Night Raw is about to move to a TV-14. This change will allow the company to get away with more risqué content on television.
How Triple H and Vince McMahon are different
Triple H has been involved in WWE's corporate and creative side for years. However, he's never entirely run the show when it comes to Raw, Smackdown, or Pay-Per-Views/Premium Live Events.
What "The Game" did run is NXT during the Black and Gold era.
While Triple H was in charge, NXT — WWE's developmental brand — resembled what AEW is today in many ways. Triple H emphasized in-ring wrestling skills over on-mic charisma and gave indie wrestling stars a national platform.
With a few notable exceptions (Bray Wyatt, Aleister/Malakai Black), the stars of NXT had pro wrestling personas closer to their actual personality rather than over-the-top gimmicks.
This style didn't translate well on the men's side to Vince McMahon's star-driven storylines on the WWE's main shows.
During Triple H's time at the helm, NXT produced a handful of lower- and mid-carders as well as a few borderline main-eventers, but few true headline acts. Sami Zayn, Kevin Owens, Shinsuke Nakamura, Ricochet, and Tommaso Ciampa are all examples of this.
NXT in this time did stock AEW nicely, though. Black, Samoa Joe, Pac (aka Neville), and Adam Cole are all prime examples of this.
On the other hand, Triple H's leadership of NXT made the WWE Women's Division what it is today.
"The Four Horsewomen" — Charlotte Flair, Becky Lynch, Sasha Banks, and Bayley — all came up in NXT's Black and Gold era. These stars (Bayley's injury and Banks' walkout notwithstanding) are still the biggest women's stars in the company today.
Other major players like Bianca Belair and Rhea Ripley also came up in this era of NXT.
How Triple H may be the same
Triple H created his own style in NXT. Now that he is in charge of the big brand, though, he could easily stick to what's worked for years under Vince McMahon.
Two tropes that may become holdovers from the Vince era are the sex and language and the big, bad authority figure gimmick.
There is no news yet that the WWE is scrapping the move to TV-14. So, for now, the racier content is still immanent.
It wouldn't come as a surprise if Triple H — a founding member of D-Generation X and poster boy of the Attitude Era — stuck with this plan moving forward.
Also, the "Mr. McMahon" character during that era was arguably the best villain in WWE history. As Vince aged, though, the soon-to-be-77-year-old faded from storylines somewhat. Adam Pearce replaced him on Raw and Smackdown, but he hasn't been all that compelling.
"The Game" becoming the heel authority figure who presides over the WWE universe in the coming weeks, months, and years seems like a real possibility. The only minor issue with this is that at least some of "Mr. McMahon's" success as a heel was his ability to take bumps in the ring, even as recently as WrestleMania in 2022 at 76.  
After suffering severe heart issues and having cardiac surgery in 2021, Triple H has retired from the ring. That means we likely won't see Levesque, who turns 53 on July 27, doing anything physical on TV again. That's a good thing for Levesque, the person, but it could hinder his effectiveness as Triple H, the boss.  
No matter what's in store for WWE now, with Triple H in charge of creative, you can bet it means that the company will go in a truly new creative direction for the first time in decades.
Like Sportscasting on Facebook and subscribe to our YouTube channel.