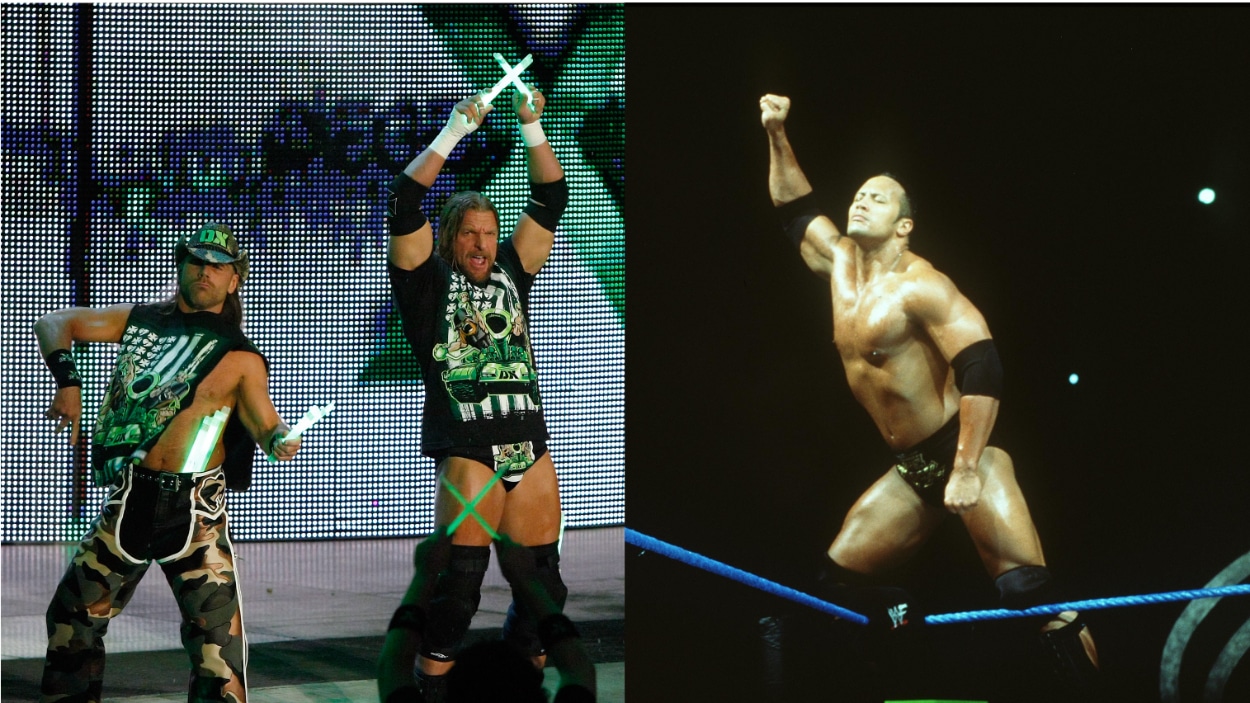 Road Dogg Jesse James Explains Why The Rock Would Have Been a Great Member of D-Generation X
Imagine how epic it would have been if The Rock joined Triple H and company in the WWE's D-Generation X faction in the 90s.
D-Generation X was the faction that defined WWE (WWF until 2002) in the late 90s/early 2000s Attitude Era. Closely behind was the Nation of Domination, which included one of the biggest stars of the period, The Rock. DX member the Road Dogg Jesse James recently explained on his podcast why The Rock would have made a great member of DX.
Why The Rock should have been in D-Generation X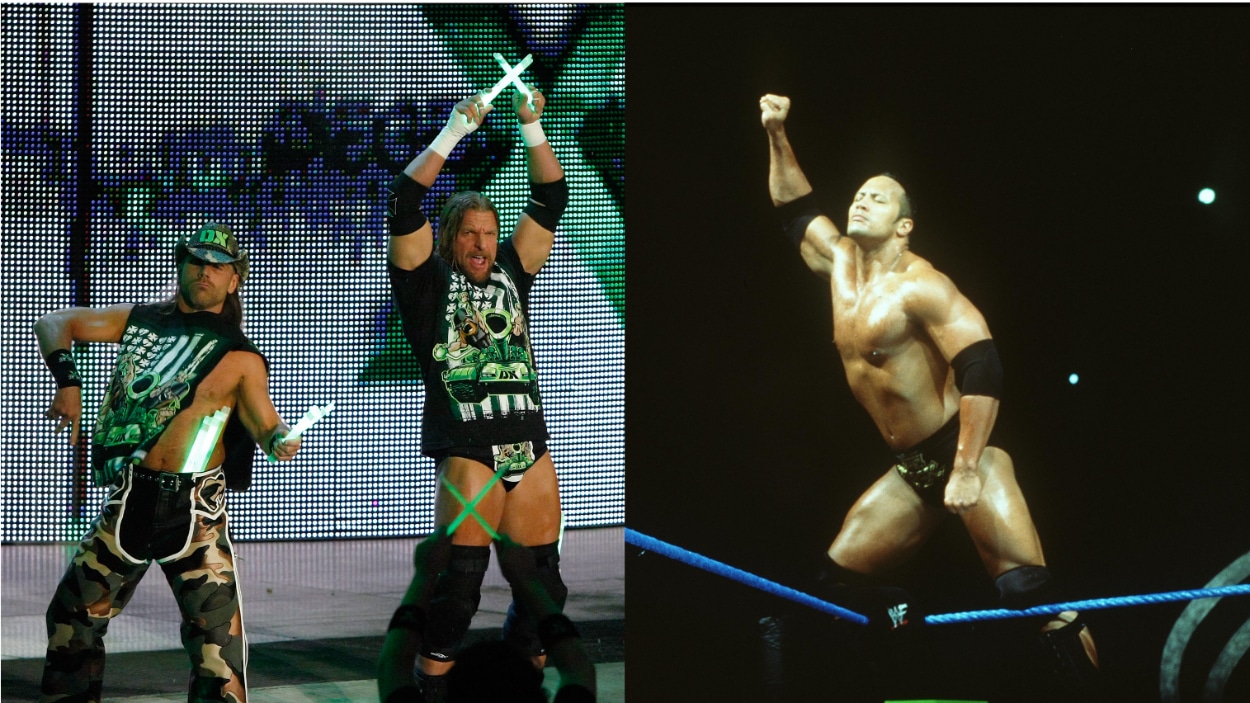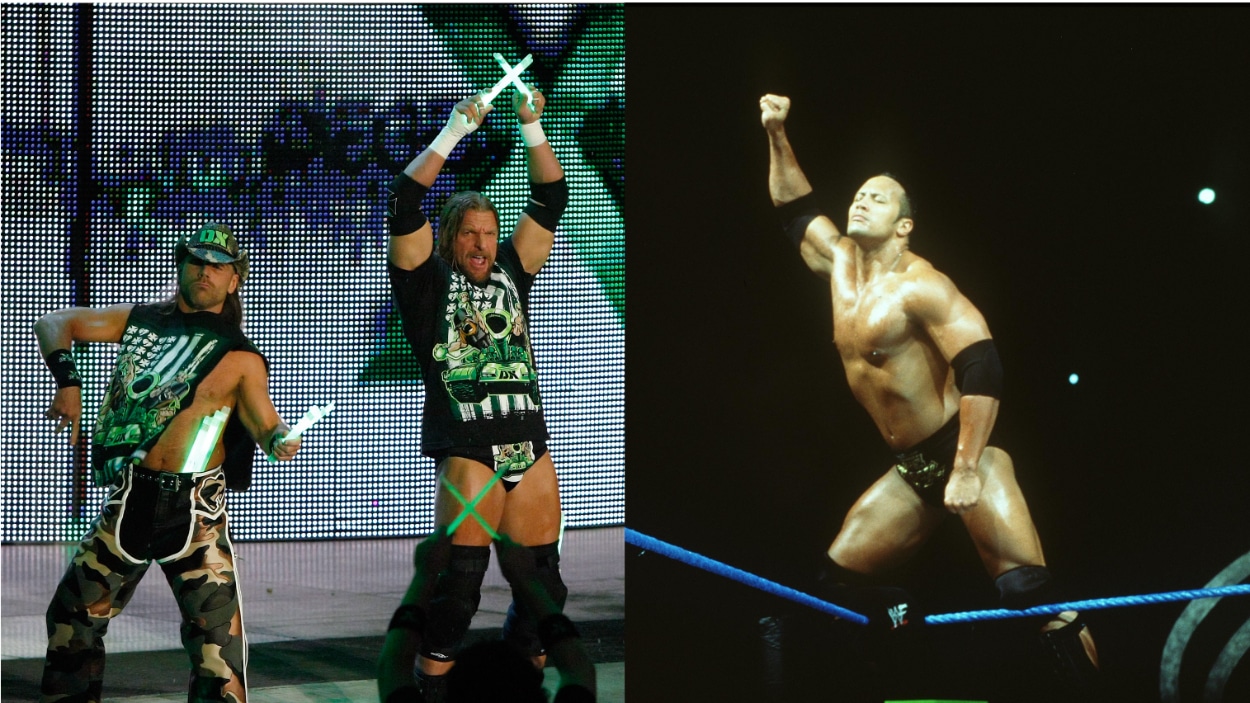 If you watched pro wrestling two decades ago, you are intimately familiar with D-Generation X.
The faction started with Shawn Michaels and Triple H — along with Chyna and Rick Rude — before growing to include the New Age Outlaws (Road Dogg Jesse James and Bad Ass Billy Gunn), X-Pac, and Tori.
The "X" crotch chop, "suck it!" chants, and the Road Dogg's "Ladies and gentleman, boys and girls, children of all ages…" intro came to define this period of the WWE.
Among the other major factions of the time was the Nation of Domination. Like DX, The Nation had several lineups over the years, but the most famous included Faarooq, Kama Mustafa (later The Godfather), D'Lo Brown, and Rocky Miavia (later The Rock).
On a recent episode of the Oh…You Didn't Know podcast, co-host Ryan Katz asked Road Dogg (now Brian James), "If you had to take a member of The Nation and bring them into DX, who would have been the best fit? And on the flip, which member of DX would have worked in The Nation?"
Road Dogg didn't hesitate to say that it's "obvious" he would have been "a great fit" for The Nation. As for a member coming the other way, James explained why The Rock is the correct answer:
I actually think Rock would have been a good DX guy. … And you could have rolled out of that to him and Hunter (Triple H) fighting over leadership.

The Road Dogg on The Rock joining DX
As two of the three biggest stars of the Attitude Era (along with Stone Cold Steve Austin), a Triple H vs. The Rock feud within D-Generation X would have made for an incredible storyline.
As it was, Triple H became one of the driving forces of WWE for the next two decades — both in and out of the ring — and Dwayne Johnson became one of the biggest movie stars in the world even without the feud Road Dogg suggested.
It all worked out well for everyone in the end, but the WWE universe now can't help but wonder "what if?" after the Road Dogg's suggestion.
Like Sportscasting on Facebook. Follow us on Twitter @sportscasting19 and subscribe to our YouTube channel.