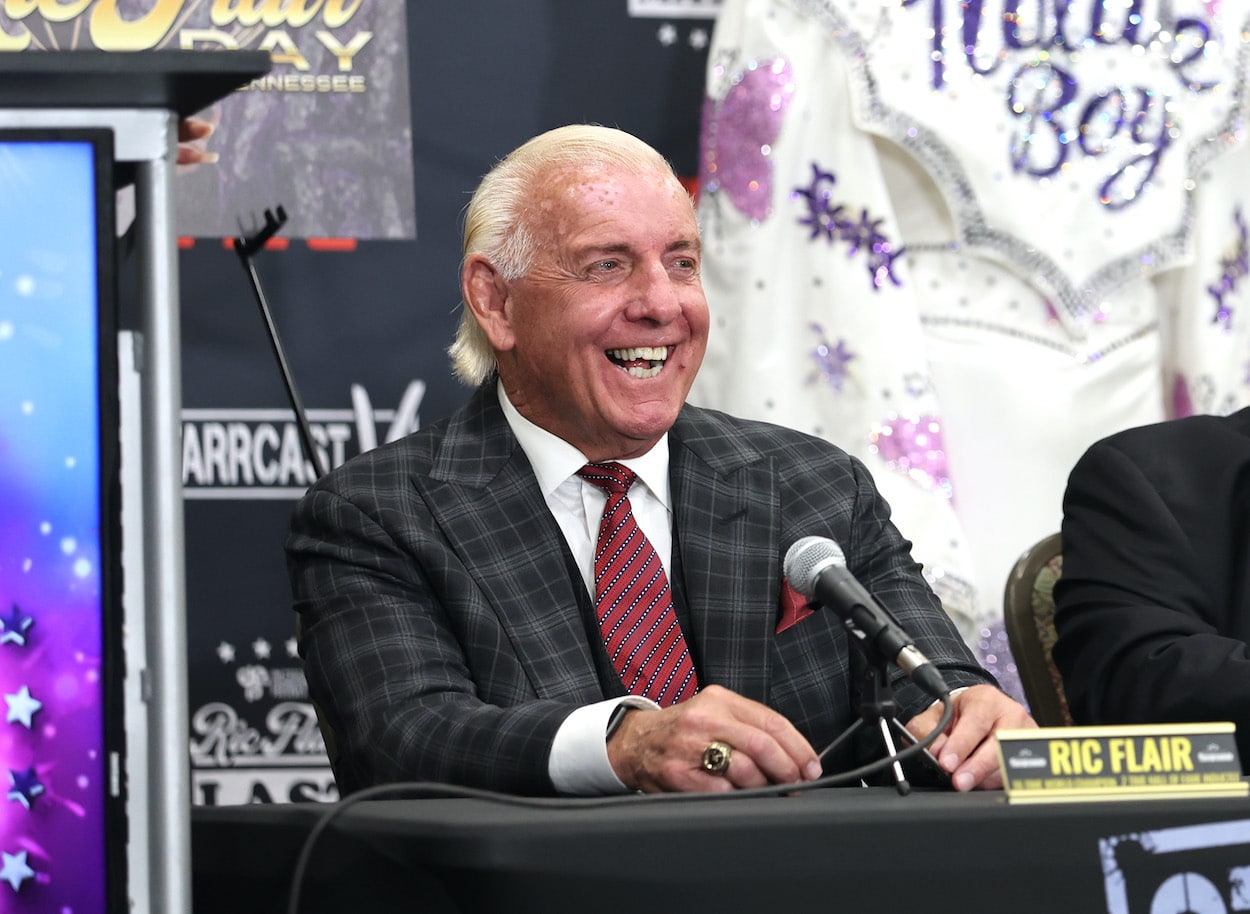 Ric Flair's Last Match Will Be a Family Affair
Ric Flair's last match in Nashville will include plenty of family, in and out of the ring, at the site of one of his most iconic matches.
Just shy of 50 years after he started in professional wrestling, 73-year-old Ric Flair will have his final match on Sunday, July 31, 2022. At the Nashville Municipal Auditorium on the day after WWE's SummerSlam, Flair will finally hang up his boots after an event and a tag-team match that are a family affair for "The Nature Boy."
Ric Flair's last match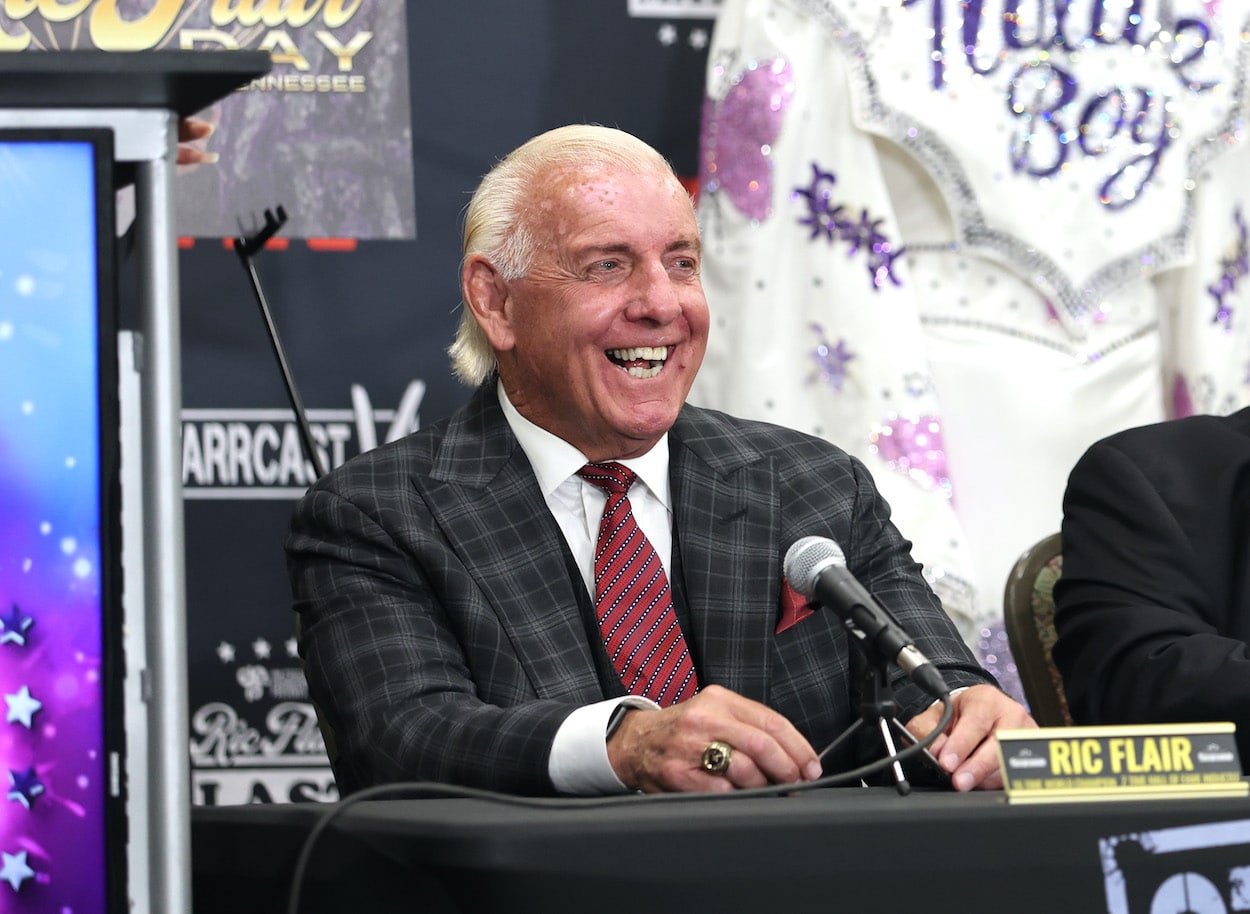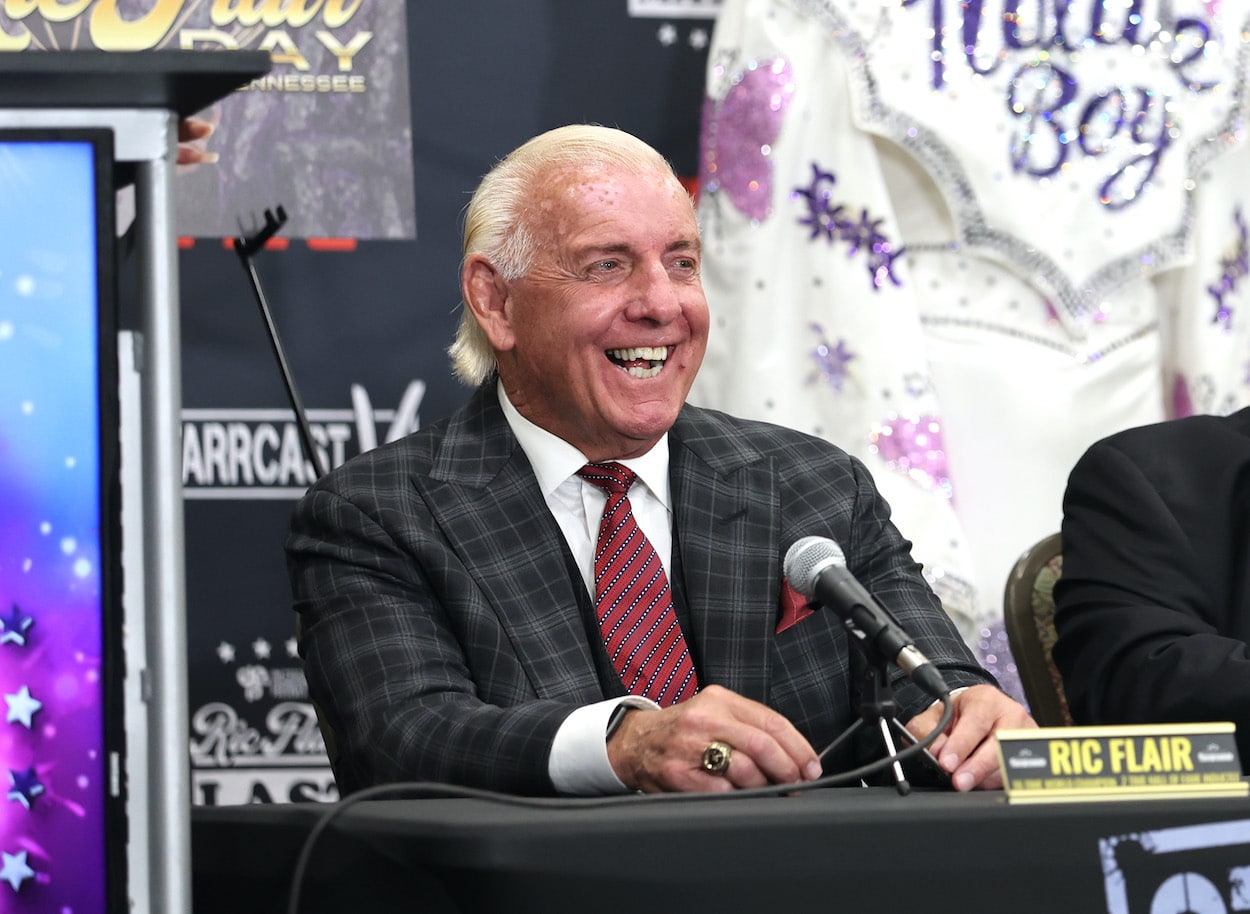 As the WWE universe invades Nashville for SummerSlam, so does the annual wrestling convention, Starrcast V. 
This year, the close of the weekend will be "Jim Crockett Promotions Presents: Ric Flair's Last Match." The match will feature a tag-team match between "The Nature Boy" and AEW's Andrade El Idolo vs. WWE Hall of Famer Jeff Jarrett and AEW's Jay Lethal. 
As one of the greatest of all time finishes an illustrious career, he will do it among family, both in and out of the ring. 
Pro wrestling podcast mogul Conrad Thompson is the promoter of the event. In addition to being one of the preeminent pro wrestling historians and analysts, he is also Flair's son-in-law. Thompson married Flair's daughter Meghan Fliehr in 2018.
"The Nature Boy's" tag-team partner is part of the family now as well. Andrade, a former WWE wrestler, married Flair's younger daughter and current WWE superstar, Charlotte Flair, in May 2022. 
Ric Flair revealed on an episode of the Busted Open podcast that Charlotte will be in attendance for the last match, but he doesn't know if she'll be on camera. 
One family member who will sadly not be at the event is Ric's son, Reid Flair. The aspiring young wrestler died of a drug overdose at the age of 25 in 2013. 
The Nashville Municipal Auditorium
Ric Flair's last match was initially scheduled for the Nashville Fairgrounds. However, due to the high ticket demand to see "The Nature Boy" in action one final time, promoters relocated the match to the larger venue. 
The move to the Nashville Municipal Auditorium isn't just a move of convenience, though. It is a fateful one, too.  
The match will now take place at the site of one of Ric Flair's most iconic battles. 
Ric Flair vs. Ricky "The Dragon" Steamboat is widely regarded as the greatest trilogy in wrestling history. In three events, from February to May of 1989, these two superstars put on a legendary show for Jim Crockett Promotion's National Wrestling Alliance (NWA). 
In the first of two matches in Chicago, Steamboat won the NWA Heavyweight Championship from Flair. He retained the title in match two, although a controversial finish set up a third and final bout. 
On May 7, 1989, Flair and Steamboat faced off at WrestleWar in the Nashville Municipal Auditorium. "The Nature Boy" finally got his win and his belt back from Steamboat, capping off the epic trilogy. 
It is only fitting that Flair's final match will come at the same place his most celebrated feud ended. 
Like Sportscasting on Facebook. Follow us on Twitter @sportscasting19 and subscribe to our YouTube channel.