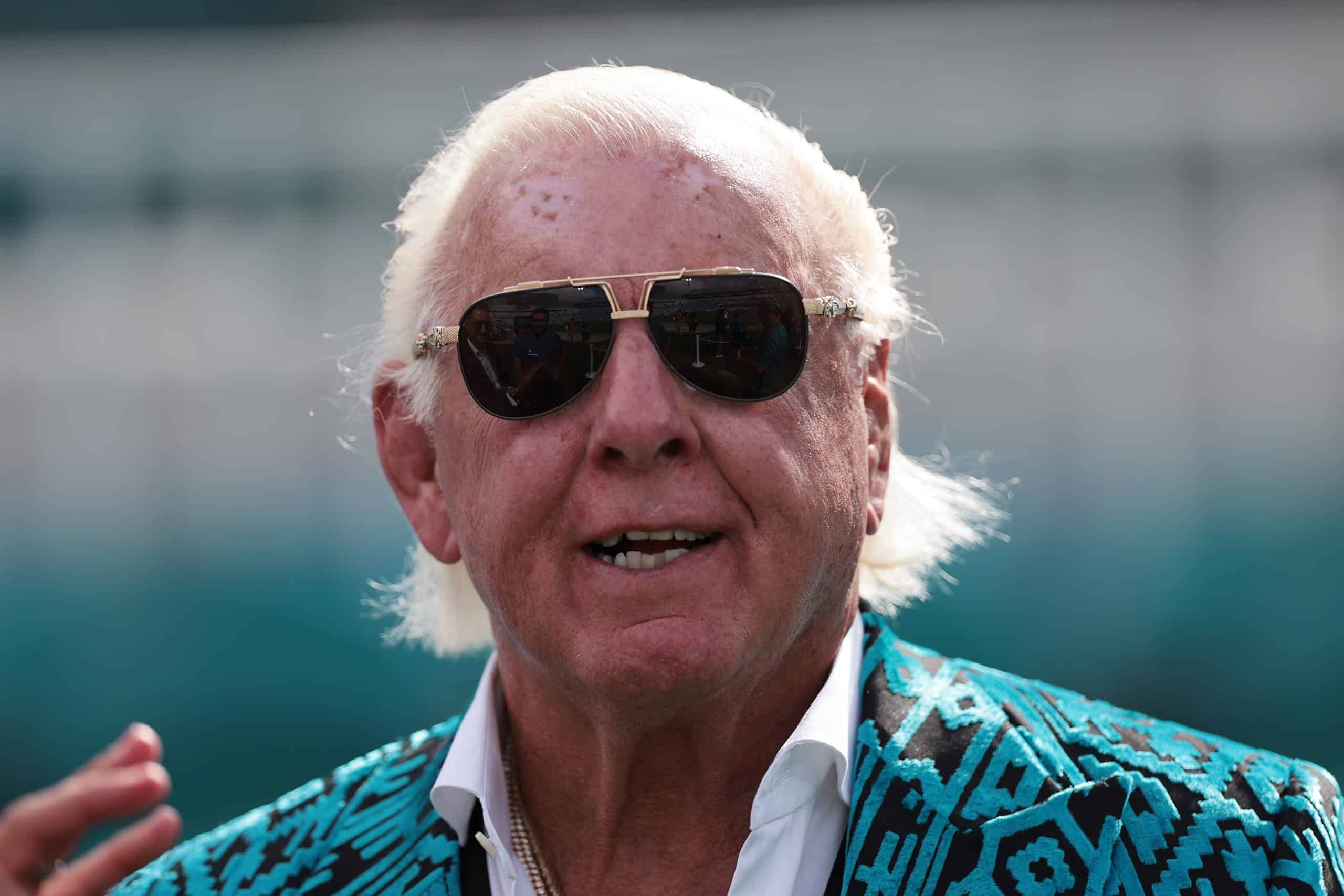 Ric Flair Details His 13 Days on Life Support to Mike Tyson
Former pro wrestler Ric Flair opens up with Mike Tyson about his 13 days on life support.
Ric Flair must make cats jealous. The retired professional WWE wrestler seemingly has more lives imaginable after surviving a 1975 plane crash and battling through various health issues.
Flair recently made an appearance on the Hotboxin' With Mike Tyson podcast. There, he discussed those battles. He spoke to the former heavyweight champion about his 13 days on life support and overcoming a 10% chance of surviving.
Mike Tyson said he learned a lot from Ric Flair and wrestling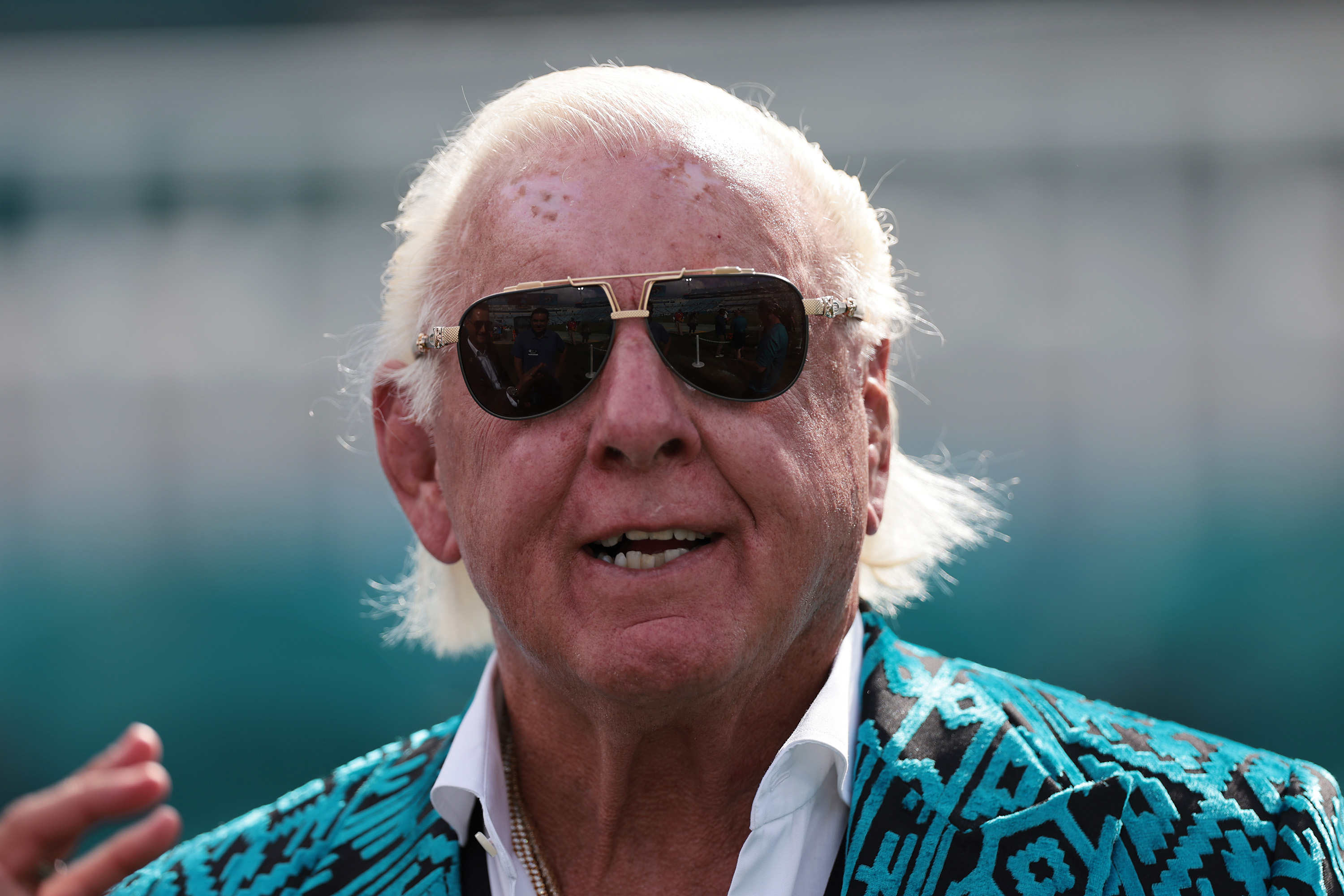 Tyson and Flair were at the top of their professions during the peak of their careers.
Flair is regarded by many as the greatest wrestler of all time. "The Nature Boy" is a 16-time world champion, as recognized by WWE. Pro Wrestling Illustrated named Flair Wrestler of the Year six times. The 73-year-old Flair is a two-time WWE Hall of Fame inductee.
Tyson became the youngest heavyweight boxing champion of the world when he was 20. He became a different person when he entered the ring. Tyson told Flair he learned that personality change by watching wrestling.
"I've been a wrestling fan and I've been watching you forever," Tyson told Flair on Hotboxin' With Mike Tyson. "I've been a wrestling fan before I even thought about boxing.
"That's why when I'm on the stage and I'm talking like I'm the baddest man on the planet, I learned all that s*** from wrestling. Muhammad Ali did, too. He just went to the butterfly, and I went the tough, mean route.
"I realize life is about bulls***, talking s*** because the guy who doesn't talk, he's just playing. Wrestling was so successful because it was a soap opera for men. That's why I became so successful."
Ric Flair told Mike Tyson he was on life support for 13 days
Flair has been through it all. Not only did he survive the plane crash that broke his back in three places, but he was also struck by lightning twice and had a myriad of health issues.
"I call myself fortunate," Flair told Tyson. "I survived a plane crash, struck by lightning twice. Then, I almost died four years ago. I was real sick. I was on life support for 13 days and in the ICU for 31 days."
Today, he said he feels great.
"I came back around," he said. "It took me a couple of years, literally, to kick back out of it. I couldn't walk, and I couldn't pop a can on a Diet Coke. I lost 43 pounds.
"My intestine ruptured. I was drinking. Everyone thought it was because of excessive drinking, but it was actually because I had what is called a bowel adhesion in a prior surgery for appendicitis. It's like one in a million. Trust me, I've researched it for a million reasons but mostly because I wanted to drink again.
"Anytime you have a bowel correction, one in a million times, they can bust again, and it did right there."
Flair told Tyson he had a 10% chance to live
Flair said he doesn't remember all the particulars because he was in so much pain. He does remember being given a 10% chance to live.
"I was septic, and I had pneumonia," Flair recalled. "I had respiratory heart failure, total kidney failure. Ten percent chance to live for 13 days. Then I got off the respirator."
Tyson asked if he lived differently after that experience.
"Yeah," Flair said, "but I had no memory for six months, and that's what really was hard. I could remember going forward, but I couldn't remember anything for six months. I did 22 CAT scans, and they said I might never have my memory back again. Then all of a sudden, sad for a lot of people, but I started remembering."