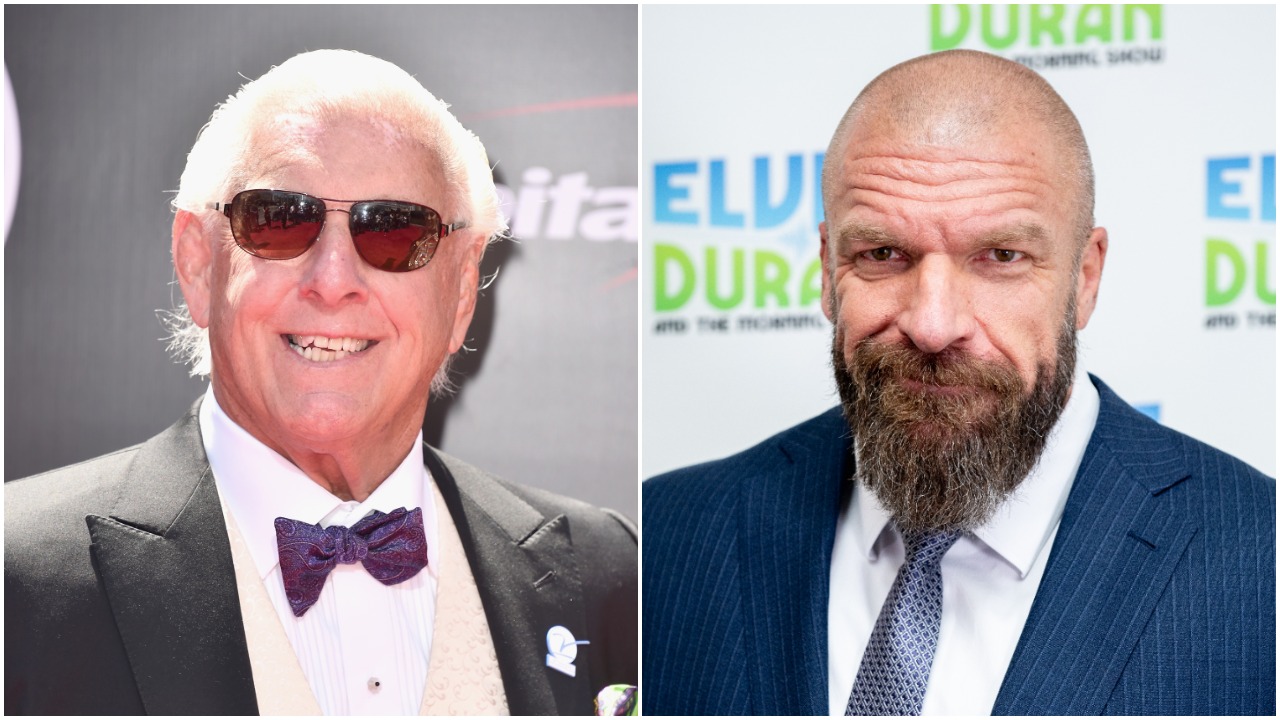 Ric Flair Reveals the Heartwarming Gift He Received From Triple H Following the Heartbreaking Death of His Youngest Son, Reid Flair
Two-time WWE Hall of Famer Ric Flair revealed the touching gift Triple H gave him following the tragic death of his youngest son, Reid Flair.
Two-time WWE Hall of Famer Ric Flair has obviously enjoyed quite a bit of success over the course of his nearly 50-year career in professional wrestling. But the 16-time world champion has also endured quite a bit of heartbreak over the years, none bigger than the tragic death of his youngest son, Reid, who overdosed in 2013 at the age of 25.
As any parent would, "The Nature Boy" took the death of his son very hard — and says it's something he still deals with on a daily basis — but received a lot of help during that trying time from Vince McMahon, Stephanie McMahon, and, of course, his former Evolution stablemate, Triple H, who Flair says gave him a touching gift soon after Reid's passing.
Reid Flair was trying to follow in his father's famous footsteps before his tragic death in 2013
An accomplished amateur wrestler as a youngster, Reid Flair actually made his pro wrestling debut when he was just 10 years old as part of a 1998 WCW angle involving Ric Flair, his older brother, David, and Eric Bischoff.
10 years later, after training with one of his father's most famous rivals, Harley Race, Reid made his re-debut in North Carolina, teaming with David to defeat The Nasty Boys in a tag match refereed by Hulk Hogan. Over the next few years, he appeared in various promotions before making his way to Japan. Flair made his debut for All Japan Pro Wrestling in January 2013, wrestling mostly tag matches, before returning to the U.S. in March.
Sadly, Reid Flair battled substance issues for years, which is what kept WWE from signing him to a contract as he failed two drug tests, and on March 29, 2013, he was found dead in a Charlotte hotel. An autopsy later revealed that a mixture of heroin and two prescription tranquilizers had contributed to his death. He was just 25 years old at the time of his passing.
Ric Flair obviously took his son's death very hard
Naturally, following the death of Reid Flair, Ric Flair took it very hard and it's not as if the pain has completely gone away. In ESPN's "30 for 30" documentary, Nature Boy, which was released more than four and a half years after Reid's death, Flair completely broke down when discussing his son's death as he said he'd wished he'd been more of a father to his son than a friend.
Even as recently as December 2020 in an appearance on Kevin Hart's Cold as Balls podcast, Flair says Reid's death still haunts him and that he still has a difficult time talking about it.
"The hardest part obviously is about my son. It is really difficult even today. All the doctors and everybody else said, 'Kick him to the curb, they've got to learn.' So, I couldn't do that. I never did any drugs in my life. I don't know how it came about. It is something I live with every day."

Ric Flair on Reid Flair
Ric Flair revealed the heartwarming gift he received from Triple H following Reid Flair's death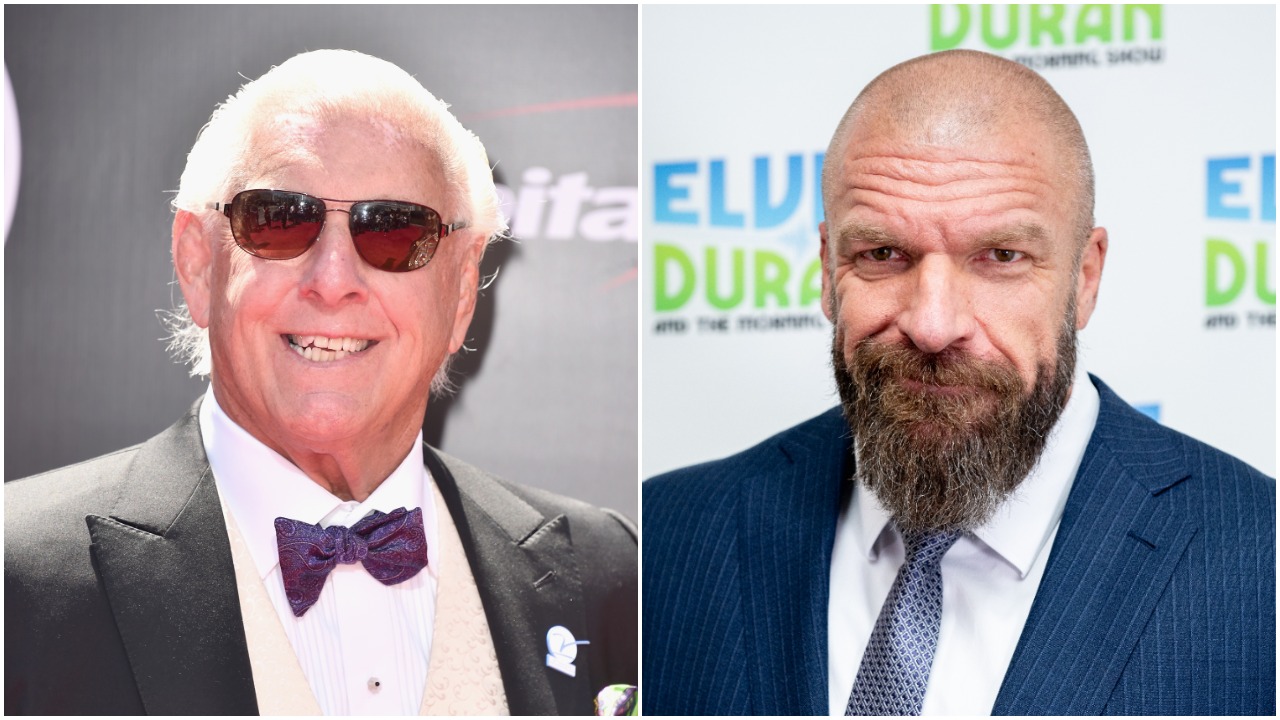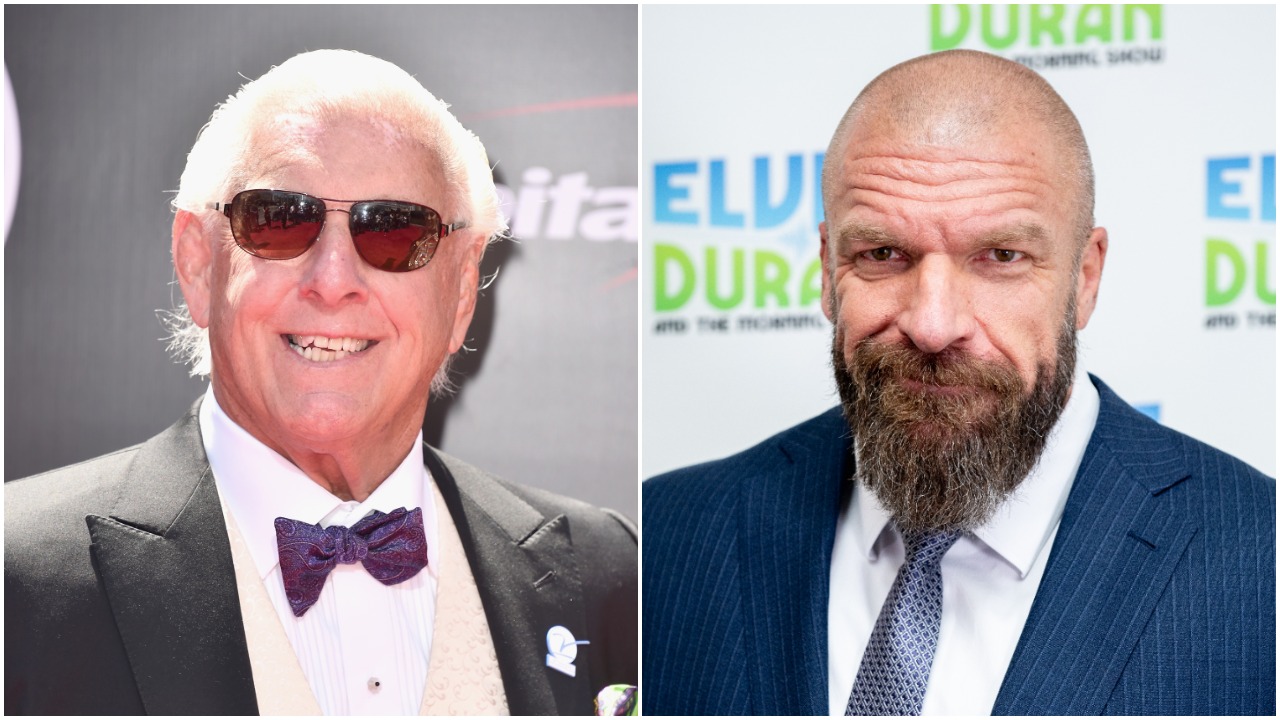 Ric Flair and Triple H have been great friends for years and it was that friendship that helped "The Nature Boy" through some trying times following Reid's death, as did his friendships with Triple H's wife, Stephanie McMahon, and her father, WWE owner Vince McMahon.
In a recent interview with Wrestling Inc., Flair spoke on how those relationships helped him following the passing of his son while also revealing a touching gift he was given by "The Game."
"Trust me, I've had words with Hunter, and I've had words with Stephanie. I've argued with them, and we've had tough times too. I was drinking a lot, and Steph and I had a bad argument. I said something terrible, but they've forgiven me and so has Hunter, and Vince has never left my side ever since the day I met him. And they couldn't have done more for my son.

"I can remember after we buried Reid, I put one of my Hall of Fame rings on Reid. At NXT one time, Hunter said, 'I need to talk to you,' and I maybe thought I had done something wrong. And he called me into his office, and he had a duplicate ring with Reid's name engraved on it. That's someone who cares."

Ric Flair
For those unaware, the reason Ric Flair had two WWE Hall of Fame rings to begin with was that he was inducted on his own in 2008 and then again in 2012 as a member of the famed Four Horsemen stable.