Ric Flair Breaks Down in Emotional Interview Regarding His Friend Steve McMichael
WWE Hall of Famer Ric Flair and Steve McMichael are more than wrestling partners. They have become great friends. Flair was on hand Monday at a fundraiser for McMichael, who was diagnosed with ALS early this year. The man who usually puts a hurting on people inside the ring was clearly hurting inside Monday during the emotional event for the former Chicago Bears player and wrestler.
Ric Flair was one of many celebrities to attend ALS fundraiser for Steve McMichael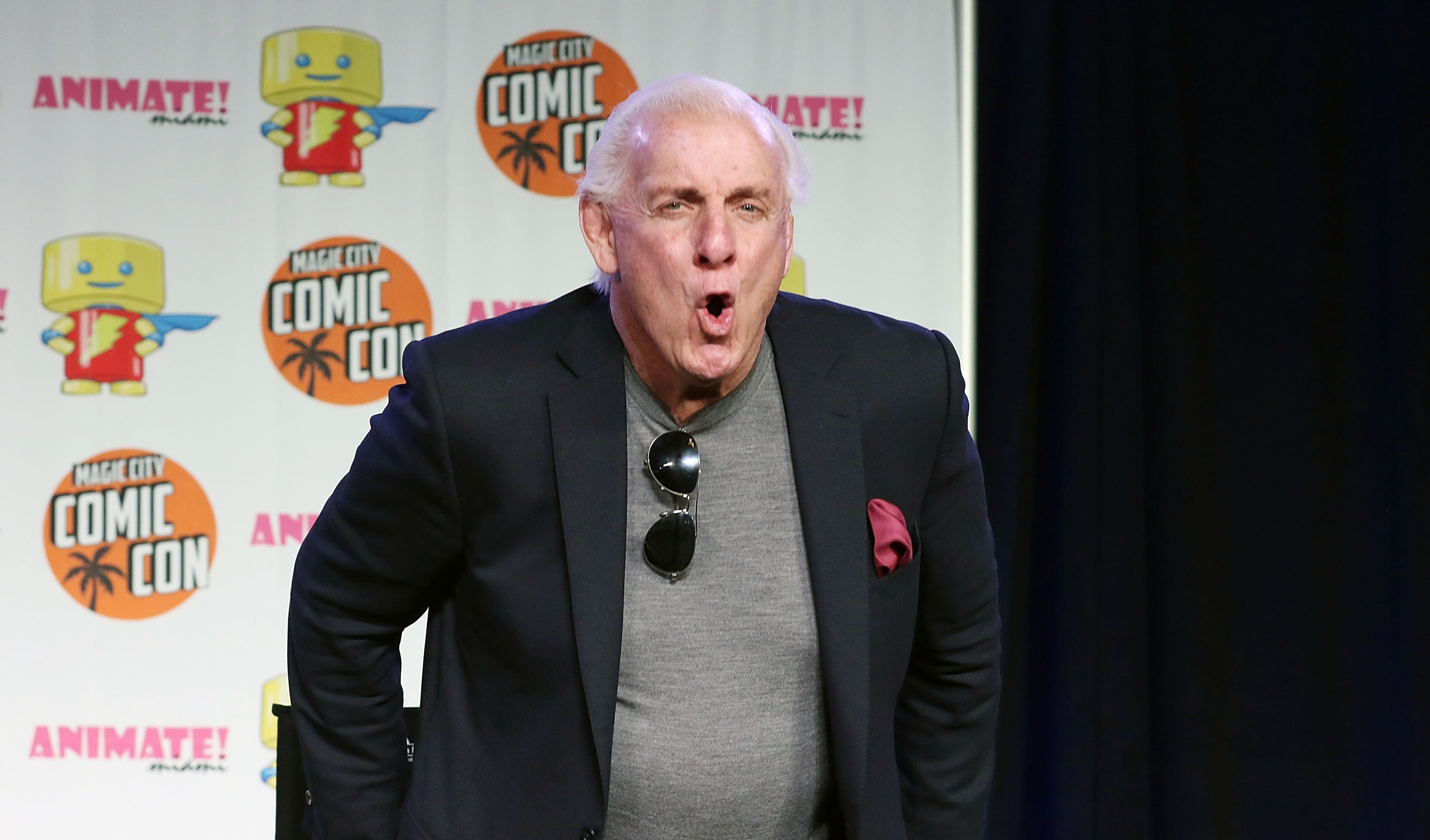 The Wrigley View Rooftop, located across the street from Wrigley Field, was the scene of an emotional fundraiser for the 63-year-old McMichael, the former Bears defensive lineman. In early January, McMichael was diagnosed with ALS and is now confined to a wheelchair. He no longer has use of his hands and arms, and his legs have weakened considerably.
Thirteen members of the 1985 Bears Super Bowl team, along with head coach Mike Ditka, attended the event. Flair, who teamed with McMichael as part of The Four Horsemen, was on hand. Chicago Blackhawks Hall of Famer Bobby Hull was also there.
One of the greatest guys I've ever known; a man and a half," Flair said. "He never changes. He's the same guy every day. When he tells you something, he'll never go behind your back and say something different. That's important in life. There's not a lot of people like that."
Ric Flair got very emotional during the event
Members of the 1985 Bears Super Bowl team flew in from all over the country to help raise money for their teammate. The money raised will help pay for McMichael's rising medical bills and hopefully allow him and his family to move into a handicapped-accessible home. A GoFundMe page has been set up, with $193,975 having been raised as of Friday night.
When Flair was interviewed by WGN-TV's Jarrett Payton, son of Bears great Walter Payton, he became very emotional speaking about McMichael. "Boy, he's always in good spirits," Flair said through tears. "It's just…um…I'm good until I have to talk about it. It's really hard.
"To see Bobby Hull and all the guys who turned out here, yourself included. Your dad being the man, right? So awesome. But I can't imagine, even though he's laughing and joking, what he's going through. None of us can."
The 1985 Bears team has rallied around McMichael
Members of the 1985 Bears Super Bowl team flew in from all over the country to support their teammate. There were laughs, and there were tears Monday night. There was a lot of reminiscing about that special season that saw them go 15-1 and then post two postseason shutouts before crushing the New England Patriots 46-10 in Super Bowl 20. While they looked back on that special season, they all enjoyed spending time with McMichael.
"He's just a genuine person," Jimbo Covert said, according to ChicagoBears.com. "What you see is what you get, and I've seen that since the first day I met him when I was a rookie in 1983 when I was 22 years old. He's just an incredible person and just one tough person. You have to be a tough person to deal with what he's dealing with, and I think he's going to be able to handle this as well as anybody could handle it."
Bears vice president Brian McCaskey, who was the team's athletic trainer in 1985, said the team is still very close. "These guys battled together as a football team and as teammates, and now they're battling together in life after football," said McCaskey. "They're there for each other. It's always good to see. They come together and help each other and support each other and love each other."