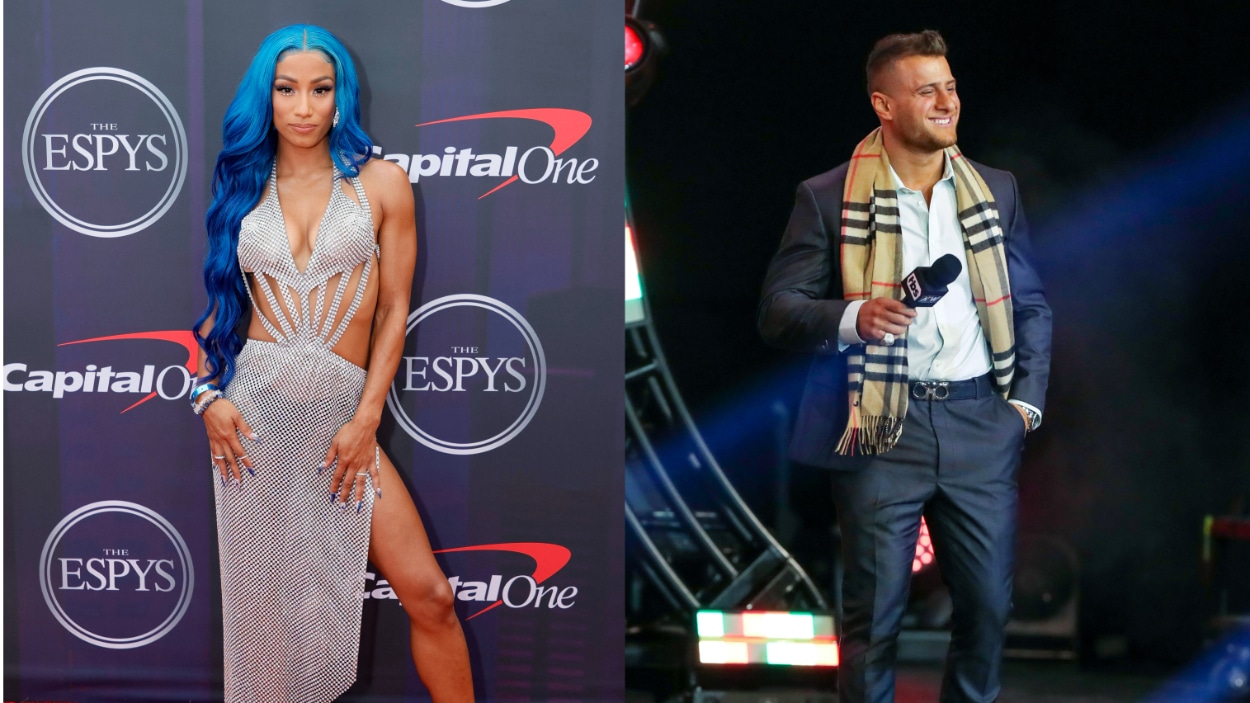 Mark Henry Suggests WWE Should Trade Disgruntled Sasha Banks to AEW for Its Unhappy Superstar MJF
WWE legend Mark Henry made a fascinating proposal involving AEW and WWE swapping unhappy stars MJF and Sasha Banks.
On this week's Busted Open podcast, Sunday Masters Class co-hosts and pro wrestling legends Mark Henry, Tommy Dreamer, and Bully Ray (fka Bubba Ray Dudley) did an episode called "Trade Machine." During the show, the three wrestlers proposed hypothetical trades between AEW and WWE. Sasha Banks was involved in one of these trades, and, ultimately, Mark Henry suggested a fascinating swap involving "The Boss" and AEW's unhappy MJF.
A Sasha Banks for MJF trade makes sense for all involved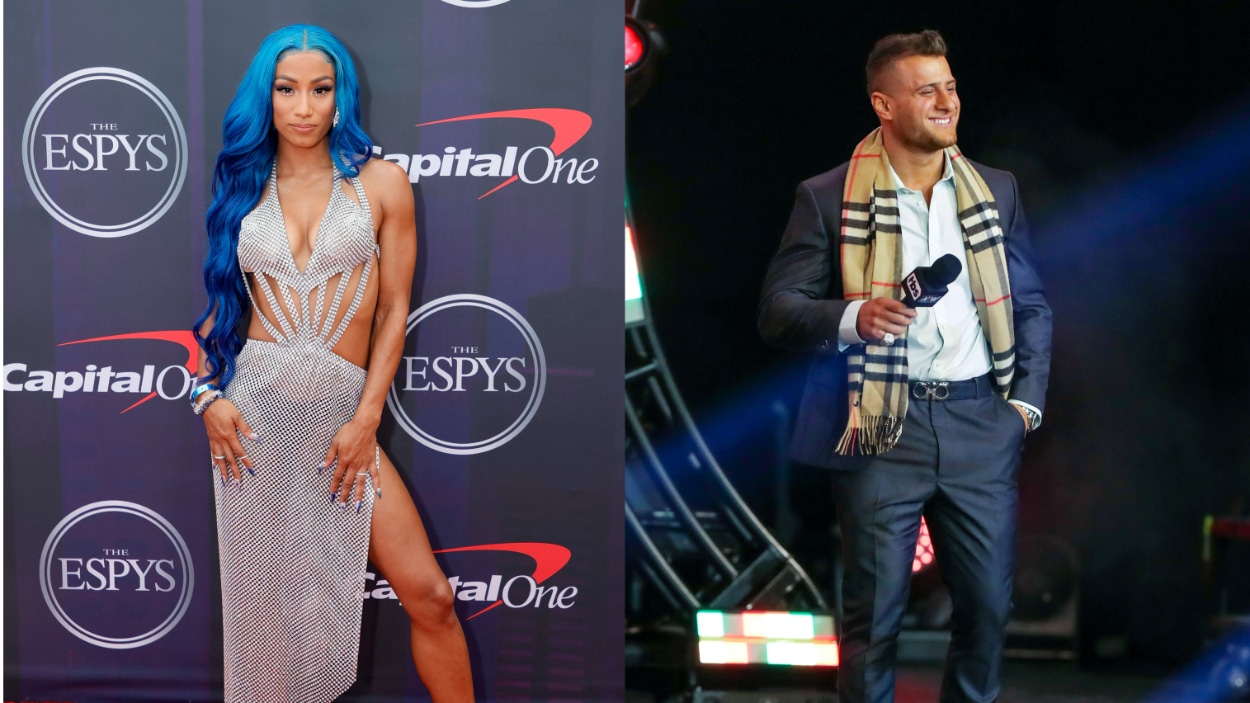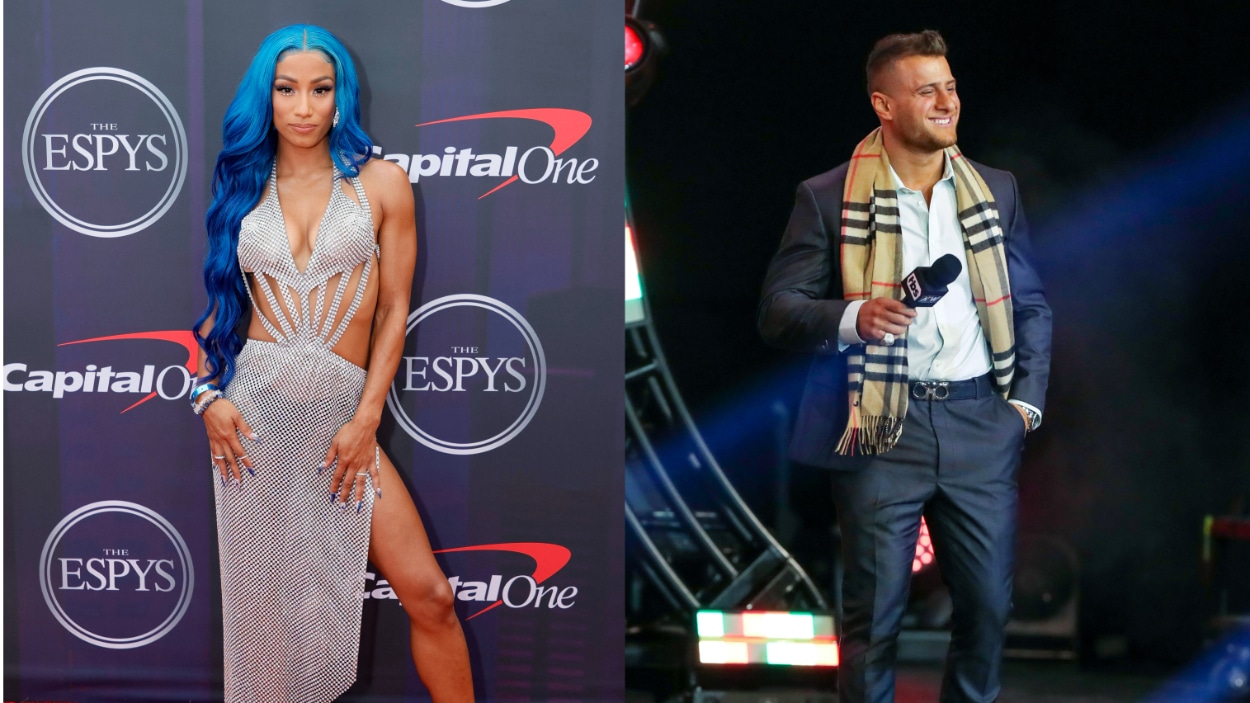 In honor of the MLB trade deadline's blockbuster Juan Soto trade and the impending fantasy football season, Mark Henry, Tommy Dreamer, and Bully Ray busted out the imaginary pro wrestling trade machine on a fun Sunday episode of the Busted Open podcast.
These three pro wrestling luminaries discussed trades like Roman Reigns for Chris Jericho and other hypothetical swaps.
When it was Mark Henry's turn to suggest a deal, he initially proposed WWE superstar Sasha Banks for AEW's Women's TBS Champion Jade Cargill.
Sasha Banks hasn't appeared on WWE programming since she and her tag-team partner, Naomi, walked out of Monday Night Raw after the show had started on May 16, 2022. The pair was reportedly unhappy over the creative direction for their characters and left in protest.
Trading a disgruntled superstar for an up-and-coming prospect is a classic sports trade trope, which is why the Banks for Jade Cargill deal would make a lot of sense. However, it would be hard for AEW CEO Tony Khan to give up a rising talent like the 30-year-old Cargill.
Later in the episode, Tommy Dreamer suggested AEW should trade Maxwell Jacob Friedman (MJF) for The Miz. MJF, like Banks, is reportedly unhappy with his current company.
MJF's beef seems to be over money, though. The young star ended an incredible program with Wardlow earlier this year and then delivered what wrestling fans are calling his "Pipe Bomb Promo" in a nod to a WWE promo by CM Punk years earlier.
In the (seemingly) unscripted and profanity-laced promo, MJF crushed and cursed out his AEW boss Tony Khan, asking him to fire him. The wrestler hasn't been on AEW programming since that June 1 night.
After the group discussed that trade, Henry made an even more interesting suggestion.
Combining his and Dreamer's ideas while allowing for Bully Ray's point that the companies wouldn't want to give up something valuable for an unhappy wrestler, Henry suggested a Sasha Banks for MJF swap.
"Then what about this, guys?" Henry asked. "Let's change ours. Let's say Sasha Banks and MJF. They both have issues. They both want different circumstances. How about sweetening the deal one way or the other and making that change?"
It was a great idea from Henry, and one wrestling fans will have fun pondering until Banks, and MJF's situations are finally worked out.
But MJF going after his old AEW pal Cody Rhodes or having an arrogance-off with Theory in WWE would be phenomenal. And Sasha Banks would also be excellent, challenging the likes of Jade Cargill and Thunder Rosa while adding some much-needed charisma to the AEW Women's division.
Pro wrestling fans can now dream of this thanks to Mark Henry.
Like Sportscasting on Facebook. Follow us on Twitter @sportscasting19 and subscribe to our YouTube channel.