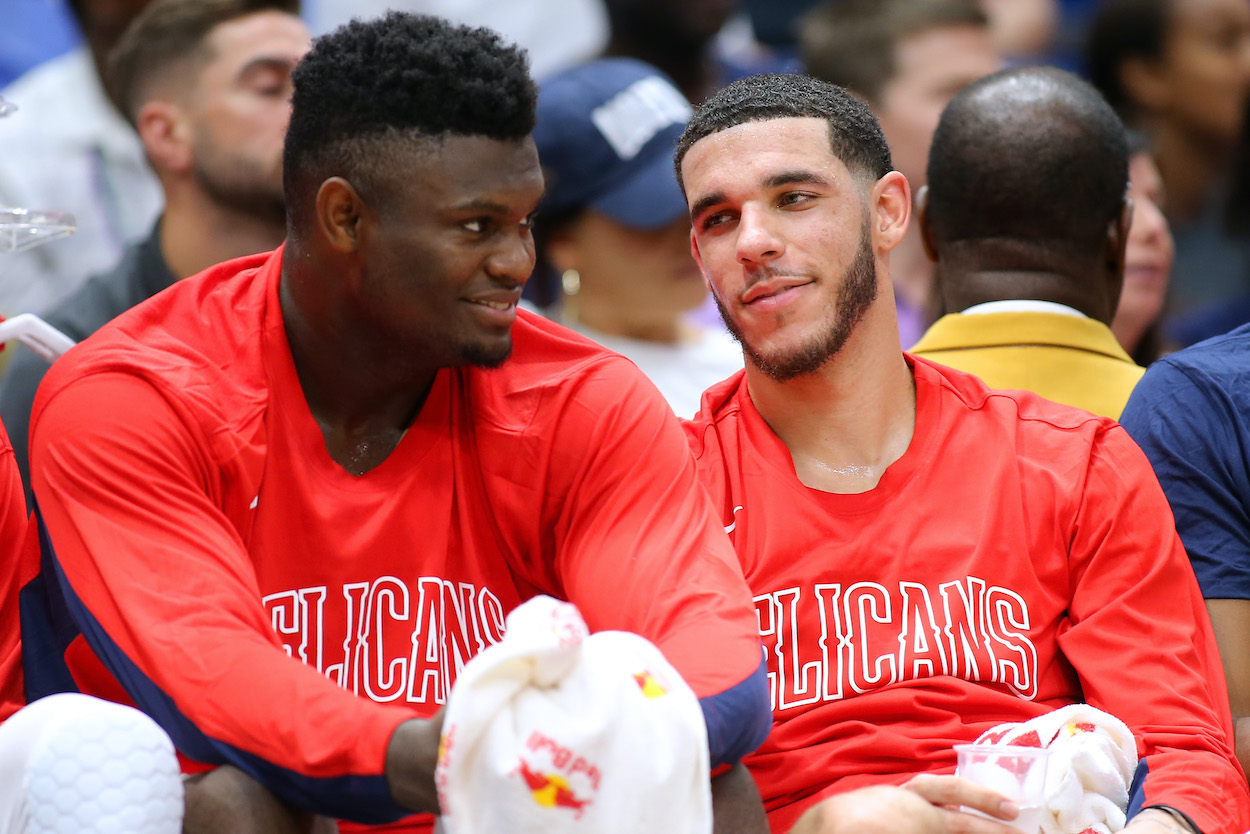 Zion Williamson Thinks 'It'd be Dope' if Lonzo Ball Comes Back to Pelicans
Lonzo Ball is a restricted free agent this offseason and both he and Zion Williamson say they want him back, but Is that best for both?
When the New Orleans Pelicans franchise star, Anthony Davis, forced his way out of town, the team got about as much as they could get in that situation.
The Los Angeles Lakers gave the Pelicans two young stars in Lonzo Ball and Brandon Ingram and 2019 draft picks that would become Jaxson Hayes and Nickeil Alexander-Walker. They paired this group with the 2019 No. 1 pick, Zion Williamson, and they were off.
Two seasons later, this young nucleolus hasn't made the playoffs yet, and it is time for the franchise to start making decisions about some of the pieces.
The first player up is Lonzo Ball.
The New Orleans Pelicans missed the playoffs and the play-in tournament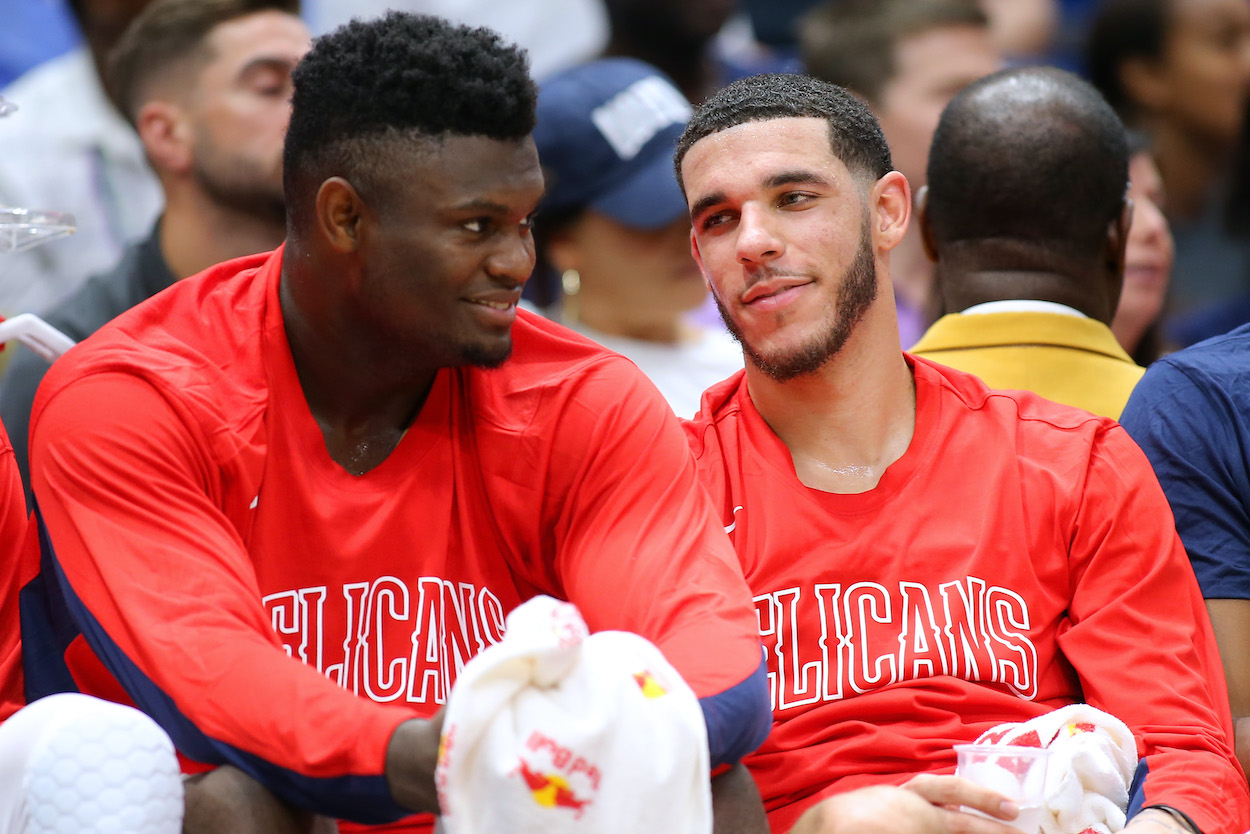 NBA watchers can undoubtedly forgive a young team for struggling during the pandemic-interrupted 2019-20 NBA season. The Pelicans got the invite to The Bubble when the NBA restarted but didn't make the playoffs.
The 2020-21 season brought new expectations and new players. Jrue Holiday was out, and Eric Bledsoe and Steven Adams were in. Also in was new head coach Stan Van Gundy, back in the NBA after a two-year hiatus.
The combination of coach and players did not work as front office architect David Griffin expected. The defense was bad, and the offense often looked outdated. The on-floor chemistry between Williamson and Ingram was off all season too.
While the Pelicans did show flashes of the team they can be at times, the season ultimately ended in disappointment again. This year, they finished No. 11 in the Western Conference, one spot out of the NBA Play-In Tournament.
Lonzo Ball is a restricted free agent this offseason
One thing that Van Gundy did find success with was "Point Zion." The offense looked its best this year when Zion had the ball in his hands and could drive and facilitate. This moved Ball to more of a 3&D wing position which seems to suit him nicely.
Ball was the constant target of trade rumors throughout the year. He ended up staying with the Pelicans and put together a nice season. He set career-high marks in 3-point percentage (37.8%), free-throw percentage (78.1%), and points per game (14.6).
As the Pelican enter this all-important offseason, all this development may be for naught. Ball is a restricted free agent and will surely test the market as a client of Rich Paul and Klutch Sports.
If Ball gets a big offer, the Pelicans are going to have a serious decision to make whether to match it or not.
Zion Williamson wants Lonzo Ball back, and Ball wants to be back
If it were up to the Pelicans' biggest star, Ball would be back for sure. When asked what he thought about Ball returning next year, Williamson told ESPN:
It'd be dope. Me, Brandon, and Zo, the three of us have a great relationship. I really would want Zo to come back. He knows that.
For his part, Ball is saying all the right things about coming back as well. While he admits that there are more conversations to have with his representation, Ball said of New Orleans:
I built a bond here with the coaches and the teammates who are here. I definitely wouldn't mind coming back at all.
Ball could go somewhere else with less talent and be a bigger focal point of the offense. Going to a winning team, but with a lesser role is another option.
The Pelicans, though, still have an up-and-coming young core, an upcoming lottery pick in a deep draft, and one of the most electric young superstars in the NBA in Williamson.
Although neither side is committing to the other yet, the best move for both is for Ball to stay put. We'll see if the parties realize this in the offseason.
All stats courtesy of Basketball Reference