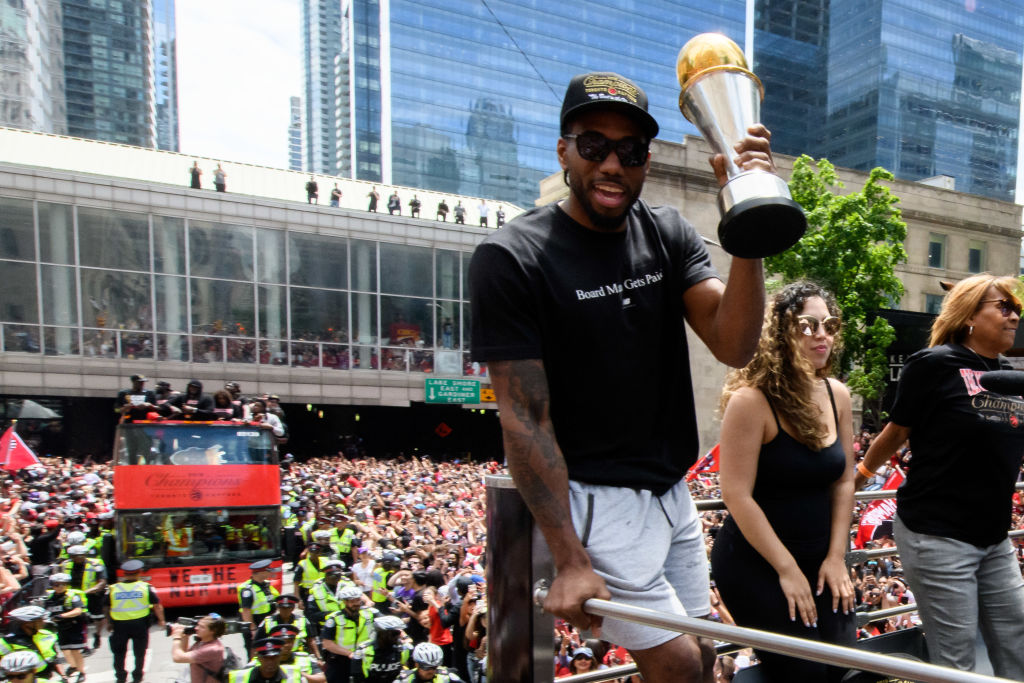 The 10 Biggest Contracts Handed out During NBA Free Agency in 2019
Teams spent crazy money during the 2019 NBA free agency period, and these are the 10 biggest contracts handed out during the feeding frenzy.
The 2019 free agency period saw some of the league's biggest contracts handed out to its best players. Several superstars changed teams and conferences, altering the landscape of the league for the next five seasons.
Today we will look at the players who signed the biggest contracts based on total money, and what impact they should have on their teams next season.

10. D'Angelo Russell, Golden State Warriors: Four years, $117 million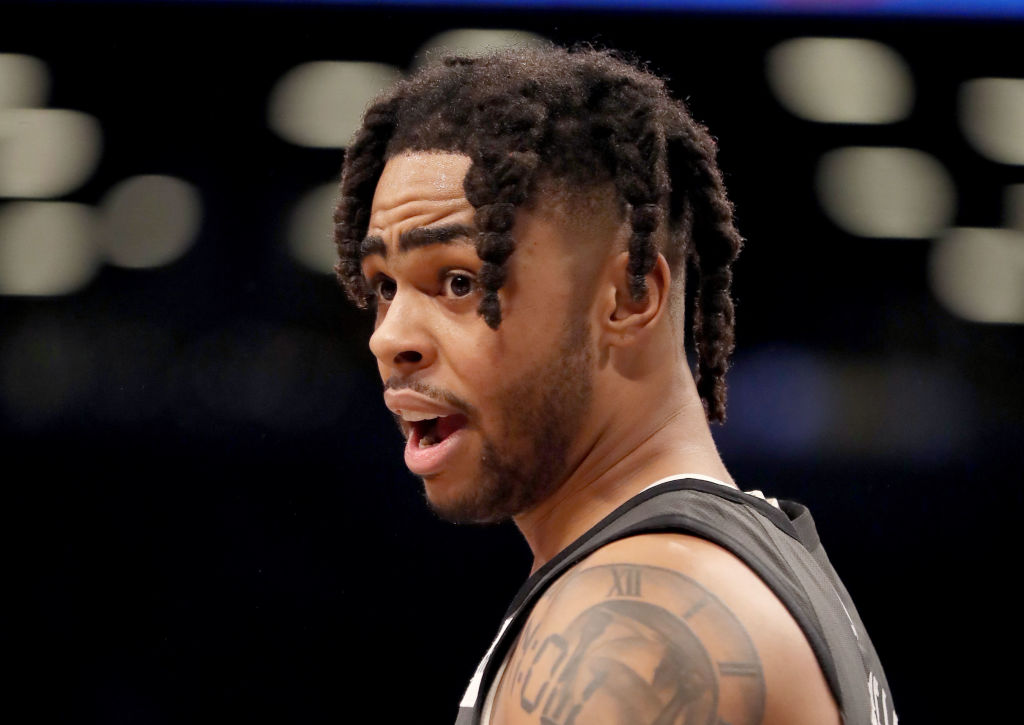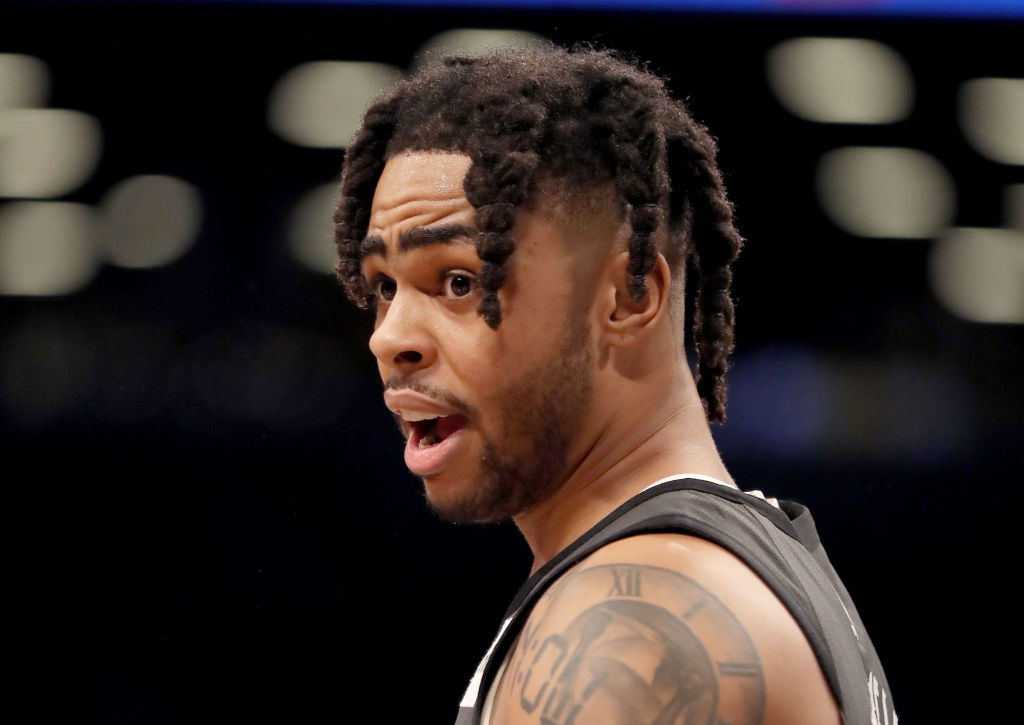 When the Warriors executed a sign-and-trade deal for the 2019 All-Star, it looked like a good consolation prize for the Western Conference champions. D'Angelo Russell should become a valuable complementary piece to two-time MVP Steph Curry, and he could earn his second straight All-Star appearance.
9. Kemba Walker, Boston Celtics: Four years, $141 million
Kemba Walker was one of the most sought-after free agents after putting up a career-high 25 points per game in 2018-19. Instead of signing the supermax deal worth $221 million to stay in Charlotte, he went after the chance at a championship with a functional front office in Boston and still earned one of the biggest contracts of the offseason. Expect Walker to keep up his high level of play in Beantown.

8. Kyrie Irving, Brooklyn Nets: Four years, $141 million
After a tumultuous second season in Boston, it was a foregone conclusion Irving would leave during free agency. He inked a four-year deal to sign with the Nets, who have quietly become one of the favorites to come out of the East in 2020-21.

7. Jimmy Butler, Miami Heat: Four years, $142 million
Will this be the perfect home for the often disgruntled Butler? He wears out his welcome with every team plays for, and he is going on his fourth team in three seasons. There were issues with Butler, Joel Embiid, and Ben Simmons over who should be the leader in Philadelphia's locker room, so Butler heads to a young Miami team with playoff hopes in their future.

6. Kawhi Leonard, Los Angeles Clippers: Four years, $142 million
Combined with the trade for Paul George (which Kawhi Leonard made a requirement to join the team), it's safe to say the Clippers have become the favorite to win the NBA Championship. Kawhi Leonard, the former "King of the North," takes his championship pedigree to a team that doesn't lose its core roster from last year's No. 8 seed. Leonard has the opportunity to be the first three-time NBA Finals MVP with three different franchises.

5. Kristaps Porzingis, Dallas Mavericks: Five years, $158 million
A pick-and-roll offense with Porzingis and reigning NBA Rookie of the Year Luka Doncic will be scary for opposing defenses. When healthy Porzingis is a double-double machine capable of shooting from deep. The Mavericks could have one of the league's best offenses next season.

4. Kevin Durant, Brooklyn Nets: Four years, $164 million
Kevin Durant ruptured his Achilles in Game 5 of the NBA Finals and isn't likely to play next season, but he still scored one of the biggest contracts in free agency. He will 2019-20 rehabbing his injury, and he should be cleared to play in 2020-21. Will he return to his former self? If he and Irving can combine for 50 points per game, the Nets could be the frontrunner to come out of the East for the next few seasons.

3. Khris Middleton, Milwaukee Bucks: Five years, $178 million
After shipping out Malcolm Brogdon to Indiana, the Bucks had to resign Middleton. He put up 18 points and six rebounds per game last season, and although this may seem like a lot of money to throw at a player who isn't an All-NBA talent, the Bucks couldn't let him walk away for nothing.

2. Tobias Harris, Philadelphia 76ers: Five years, $180 million
One of the biggest contracts of the offseason goes to a player who was the No. 4 option on the team last season. The 76ers wanted to keep their Big Four intact, but they knew keeping Harris and Butler would be a major strain financially. They smartly chose the younger, more efficient of the two in Tobias Harris. He averaged 18 points and eight rebounds since coming over to Philly in a deadline deal and was rewarded with a max contract.

1. Klay Thompson, Golden State Warriors: Five years, $190 million
Although there was speculation Thompson would sign with the Lakers or Clippers, he re-upped on a five-year Supermax deal to stay in the Bay Area. He suffered a torn ACL in Game 6 of the Finals, but he could return to the team by early April (just in time for the playoff push). Thompson should return to his All-NBA status once he has a full season under his belt.

Who do you think signed the best deal?
After looking at our list of the ten biggest contracts, which ones do you think will end up being the best for both sides? Our money is on Kawhi Leonard because we think the Clippers will enter the season with the best chance to win it all next season, but Kemba Walker to Boston seems like a smart move for both sides.