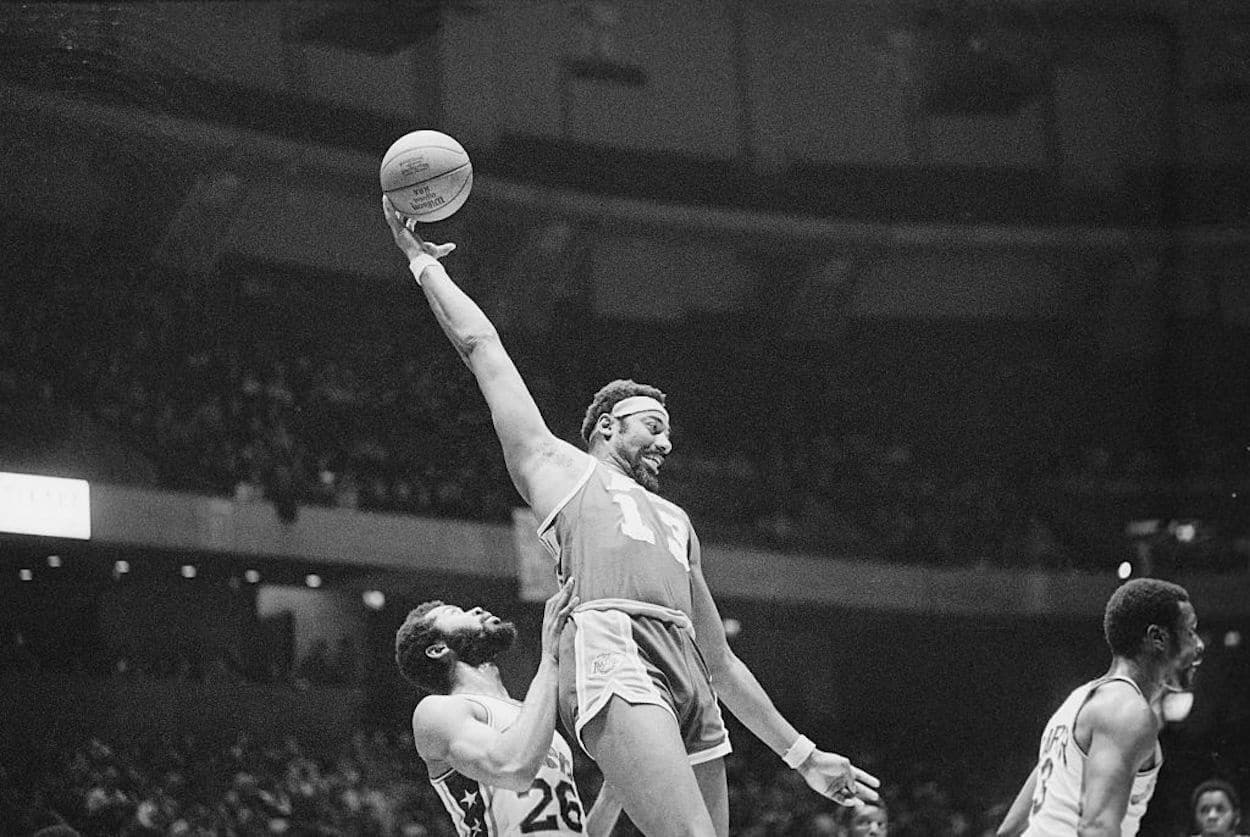 Basketball Records: The Most Points Scored in an NBA Game By an Individual Player
When you look through the annals of NBA history, there have been plenty of legendary scorers. Let's take a look at some of the top performers.
While defense may win championships, everyone dreams of scoring points. Just think back to your time in the driveway. Did you pretend you were maintaining good defensive posture? Or were you sinking a game-winning shot to seal the championship? I think we all know the answer to that.
Perhaps that explains why it's so impressive to see an NBA player pouring in the point. We understand how hard it is to score, and there's something incredible about seeing a professional athlete in full flight. For a few moments, we can live vicariously through them and marvel at something we've all dreamed of doing.
With that in mind, let's crack open the record book and revisit the most remarkable scoring performances in NBA history. Even if you didn't see the individual games, you'll be left amazed at the sheer numbers you're seeing.
8. (tie) Damian Lillard, 71 points (February 26, 2023)
Under most circumstances, setting a franchise record represents a good night's work. In February 2023, though, Damian Lillard took things a bit further.
When the Portland Trail Blazers hosted the Houston Rockets, the guard pored in an incredible 71 points, breaking his own franchise record for single-game scoring. He converted 22 of 38 shots from the floor, including 13 three-pointers, and added 14 free throws for good measure. Lillard also dished out six assists and pulled down six rebounds in 39 minutes of action.
With his own individual success and Portland notching a win, there was only one downside to the night. Dame was selected for a random drug test, which meant he'd have to face his fear of needles.
"I know I've got a lot of tattoos, but when you're doing a blood draw, it's different from tattoos. It brought me down from here to the floor," Lillard said while gesturing from above his head, according to an AP report shared on NBA.com.
If that's the price of a 71-point masterpiece, though, the guard probably didn't complain too forcefully.
8. (tie) Donovan Mitchell, 71 points (January 2, 2023)
Unfathomable as it may be for the Cleveland Cavaliers' single-game franchise record to belong to anyone other than LeBron James, Donovan Mitchell took sole possession of that spot with a 71-point outburst against the Chicago Bulls.
Sure, it took overtime before the Cavs got the better of the Bulls, 145-134, but Mitchell was fantastic throughout. The dynamic guard went 22-of-34 from the field, knocked down seven triples, made 20 of his 25 free-throw attempts, and still found time to dish out 11 assists. He's now the only player in the Association's history with a 70-point, 10-assist showcase.
8. (tie) Elgin Baylor, 71 points (November 15, 1960)
Elgin Baylor scored his career high in 1960, leading the Lakers to a 123-108 victory over the Knicks. On this November night, the 1959 Rookie of the Year made 28 field goals and went 15-of-19 from the line.
His performance was so incredible that the Madison Square Garden crowd gave him three separate ovations (h/t Mike Vaccaro of the New York Post). The first came when he broke Chamberlain's existing 58-point record, the second came when Baylor reached 60 points, and the third came when he left the floor for good.
At the time, Baylor's 71-point performance represented the highest single-game total ever. Before long, though, Wilt would reclaim the top spot.
8. (tie) David Robinson, 71 points (April  24, 1994)
Spurs center David Robinson edged Shaquille O'Neal for the 1994 scoring title thanks to a 71-point outburst — 26-of-41 from the field, 18-of-25 from the free-throw line — in the regular-season finale, a 112-97 win over the Los Angeles Clippers. Robinson finished with an average of 29.8 points, narrowly claiming the top spot.
That said, it took San Antonio intentionally fouling with a 20-plus-point lead down the stretch to get Robinson his last few tallies. Being the center of attention was unusual for The Admiral, but he stepped into the spotlight for that night.
"It was unbelievable," Robinson told the Tulsa World. "My team has been behind me the whole year. They always push me to do a lot of individual things. As a leader, I just try to win games, but tonight they really wanted me to shoot it. When the game started, they were looking for me almost every time down the court."
7. Wilt Chamberlain, 72 points (November 3, 1962)
Chamberlain's dominance was on full display during the 1962 calendar year as the superstar scored at least 72 points on four different occasions. 
During this particular outing, the four-time MVP's San Francisco Warriors dropped the game 127-115 to the LA Lakers. Chamberlain, however, still did more than his share of the work, finishing with 72 points, courtesy of 29 field goals and 14 free throws.
Where's the supporting cast when you need it?
4. (tie) David Thompson, 73 points (April 9, 1978)
Nuggets star David Thompson scored 73 points in the last game of the 1977–78 season, but it wasn't enough. Denver came up on the short end of a 139-137 score against the balanced offensive output of the Pistons. Detroit had five different players score at least 19 points.
The four-time All-Star made 28 field goals and went 17-of-20 from the charity stripe during his career night. And, as a side note, let's take a moment to appreciate the Nugget's old-school uniforms and mascot in the tweet above. Talk about a blast from the past.
4. (tie) Wilt Chamberlain, 73 points (January 13, 1962)
At this point in the list, you probably aren't surprised to see the name Wilt Chamberlain again. The big man was incredibly dominant and, thanks to his combination of size, strength, and skill, had no problem stuffing the box score.
The biggest thing that jumps out from this one is the names of the teams. Wilt's Warriors resided in Philadelphia at the time. The opponent was none other than the Chicago Packers, which sounds like an NFL fan's fever dream.
The Warriors, however, prevailed 135-117.
4. (tie) Wilt Chamberlain, 73 points (November 16, 1962)
We told you this Wilt Chamberlain fellow was pretty good at putting the ball in the basket.
This time out, it was the San Francisco version of the Warriors beating up on the Knicks by a score of 127-111. And in case dropping 73 points wasn't impressive enough, consider that Wilt averaged a casual 44.8 points per game in the 1962–63 season.
Want to take things even further? That average was a step down from the 50.4 points per contest he averaged the season before.
3. Wilt Chamberlain, 78 points (December 8, 1961)
The second-greatest scoring output of Chamberlain's ridiculous career came with the aid of triple overtime, but that doesn't make it much less impressive. When you consider the big man's entire body of work, he's more than worthy of getting a pass for needing 63 minutes on this occasion.
It's also worth taking a moment to consider just how impressive this game would have been. As we've already established, Chamberlain suited up for the Warriors and potted 78 points. The opposing Lakers squad featured Elgin Baylor, who scored 63 points, and Jerry West, who added 32 more. Los Angeles claimed victory in a 151-147 thriller.
Oh, to have been in the crowd that night.
2. Kobe Bryant, 81 points (January 22, 2006)
The late Kobe Bryant led the NBA in scoring during the 2005–06 campaign, tallying 35.4 points per game. But the five-time NBA champion took things to another level against the Toronto Raptors on Jan. 22. The Black Mamba put up 55 points after halftime, rallying the Lakers from an 18-point second-half deficit in a 122-104 victory.
Kobe's final stat line: 81 points on 28-of-46 shooting. He was also 18-of-20 from the foul line. Bryant had flirted with history a month earlier, scoring 62 points in just three quarters against the Mavericks. But he sat out the final period of that game with a big lead. Against Toronto, LA needed the points — and Bryant delivered.
1. Wilt Chamberlain, 100 points (March 2, 1962)
As a society, we're fascinated with round numbers. No one celebrates Peyton Manning throwing his 487th touchdown or Tom Brady accumulating 47,000 passing yards. The ones that matter are No. 500, the 50,000th, etc.
So how perfect is it that the only time an NBA player ever scored 82 or more points in a game, he finished with a perfect 100?
It's pretty awesome, and you probably already know the story.
Playing in Hershey, Pennsylvania, Chamberlain delivered a sweet performance: 36 baskets, 28 field goals, 100 points (even if it took 63 field-goal attempts to get there), 25 rebounds, and a 169-147 win for the Warriors over New York. He posed for an iconic photo, entered the NBA record books, and has sat at the top of the metaphorical mountain ever since.