NBA Records: The Highest Points Ever Scored in One Game
They're the performances that take your breath away. You know the ones we're talking about. The ones where the shooter can't miss; the ones with the big man that can't be stopped. These are the contests where an individual's point total keeps climbing, forcing you to ask yourself one simple question: How many points is he going to finish with?
As we wait in anticipation what will hopefully be another exciting year of NBA basketball, this seems like as good a time as any to take a look back through the record books at some of the most remarkable individuals scoring performances of all time.
With that in mind, here's a breakdown of the 10 highest individual single-game scoring totals in NBA history. Oh, and more than half of them belong to the same man.
10. Wilt Chamberlain, 70 points (March 10, 1963)
Only 10 times in NBA history has one man scored at least 70 points in the same game. Usually, that man's name was Wilt Chamberlain. Chamberlain kicks off our countdown with a 1963 game between his San Francisco Warriors and the Syracuse Nationals. This was the sixth and final time Chamberlain reached the 70-point plateau, and it came in a 163-148 loss, when Chamberlain knocked down 27 shots and connected on 16 free throws .
8. (tie) Elgin Baylor, 71 points (November 15, 1960)
Elgin Baylor scored his career high in 1960, leading the Lakers to a 123-108 victory over the Knicks. On this night, November 15, 1960, he made 28 field goals and went 15-19 from the line. At the time, Baylor's 71-point performance represented the highest single-game total ever, although that mark would be shattered in the coming years as Chamberlain's career progressed.
8. (tie) David Robinson, 71 points (April  24, 1994)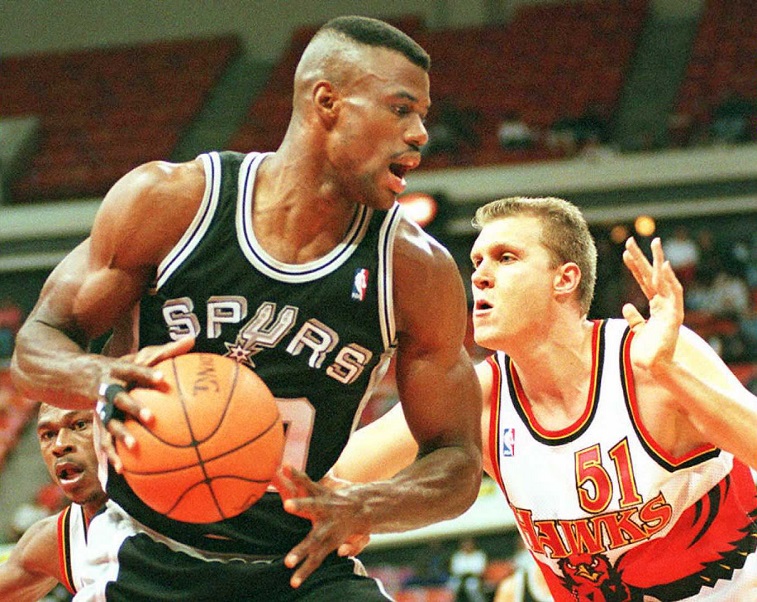 Spurs center David Robinson edged Shaquille O'Neal for the 1994 scoring title thanks to a 71-point outburst — 26-41 from the field, 18 for 25 from the free throw line — in the regular season finale, a 112-97 win over the Los Angeles Clippers. Robinson finished with an average of 29.8 points per game compared to 29.3 for Shaq, although it took San Antonio intentionally fouling with a 20+ point lead down the stretch to get Robinson his last few tallies.
7. Wilt Chamberlain, 72 points (November 3, 1962)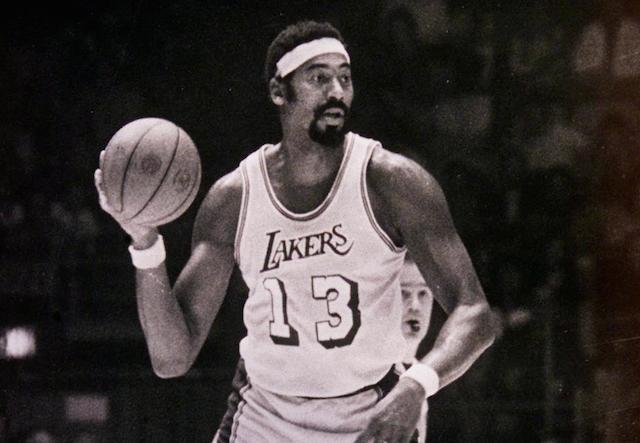 Chamberlain's dominance was on full display during the 1962 calendar year, as the superstar (pictured later in his career as a member of the Lakers) scored at least 72 points on four different occasions. On this particular occasion, November 3, 1962, Chamberlain's San Francisco Warriors may have dropped the game 127-115  to the Los Angeles Lakers, but Wilt still managed to put up 72 points, courtesy of 29 field goals and 14 free throws. Which begs the question, where's the supporting cast when you need it?
4. (tie) Wilt Chamberlain, 73 points (January 13, 1962)
The biggest thing that jumps out from this box score — since we're used to Chamberlain pouring in more than 70 in a game at this point — is the names of the teams. Wilt the Stilt's Warriors were based in Philadelphia at the time, and their opponent was none other than the Chicago Packers. (That sounds like an NFC North mash-up gone wrong, doesn't it?) The Warriors prevailed, 135-117.
4. (tie) Wilt Chamberlain, 73 points (November 16, 1962)
More vintage Chamberlain from 1962: this time, it was the San Francisco version of the Warriors beating up on the hapless Knicks (they were 3-13 at the time). Final score: 127-111. Chamberlain would average a ho-hum 44.8 points per game in the 1962–1963 season, which somehow was significantly down from his 50+ average the year before.
4. (tie) David Thompson, 73 points (April 9, 1978)
Nuggets star David Thompson scored 73 points in the last game of the 1977–78 season, but it wasn't enough. Denver came up on the short end of a 139-137 score against the balanced offensive output of the Detroit Pistons, who had five different players score at least 19 in the game. Thompson made 28 field goals and went 17-20 from the charity stripe in his career night.
3. Wilt Chamberlain, 78 points (December 8, 1961)
The second greatest scoring output of Chamberlain's ridiculous career came with the aid of triple overtime — as if that makes it less impressive somehow. Wilt's Warriors fell to Elgin Baylor's Lakers 151-147. Imagine what a treat it was for fans to watch that game: 78 points for Chamberlain and, oh, by the way, Baylor only had 63.
2. Kobe Bryant, 81 points (January 22, 2006)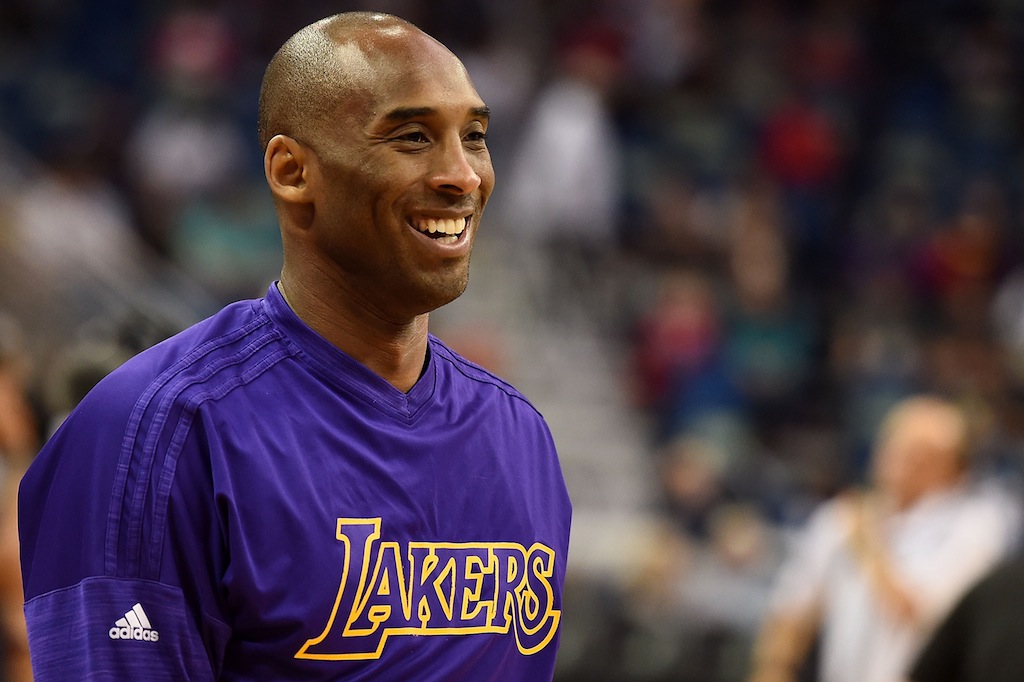 Kobe Bryant led the NBA in scoring in 2005–2006 at more than 35 points per game, but he entered a completely different and otherworldly zone on January 22 against the Toronto Raptors. Kobe put up 55 points after halftime, rallying the Lakers from an 18-point second-half deficit in a 122-104 victory. Bryant's final stat line: 81 points on 28-46 shooting. He was also 18-20 from the foul line. Kobe had flirted with history a month earlier, scoring 62 points in just three quarters against the Mavericks, but he sat out the final period of that game with a big lead. Against Toronto, LA needed the points — and Bryant delivered.
1. Wilt Chamberlain, 100 points (March 2, 1962)
As a society, we're fascinated with round numbers. No one celebrates Peyton Manning throwing his 487th touchdown or Tom Brady accumulating 47,000 passing yards. The ones that matter are No. 500, No. 50,000, etc. So how perfect is it that the only time an NBA player ever scored 82 or more points in a game, he finished with a perfect 100? You know the story: playing in Hershey, Pennsylvania, Chamberlain delivered a sweet performance — 36 baskets, 28 field goals, and 100 points (even if it took 63 field goal attempts to get there), 25 rebounds, and a 169-147 win for the Warriors over New York.
Statistics courtesy of Basketball Reference and Land of Basketball.