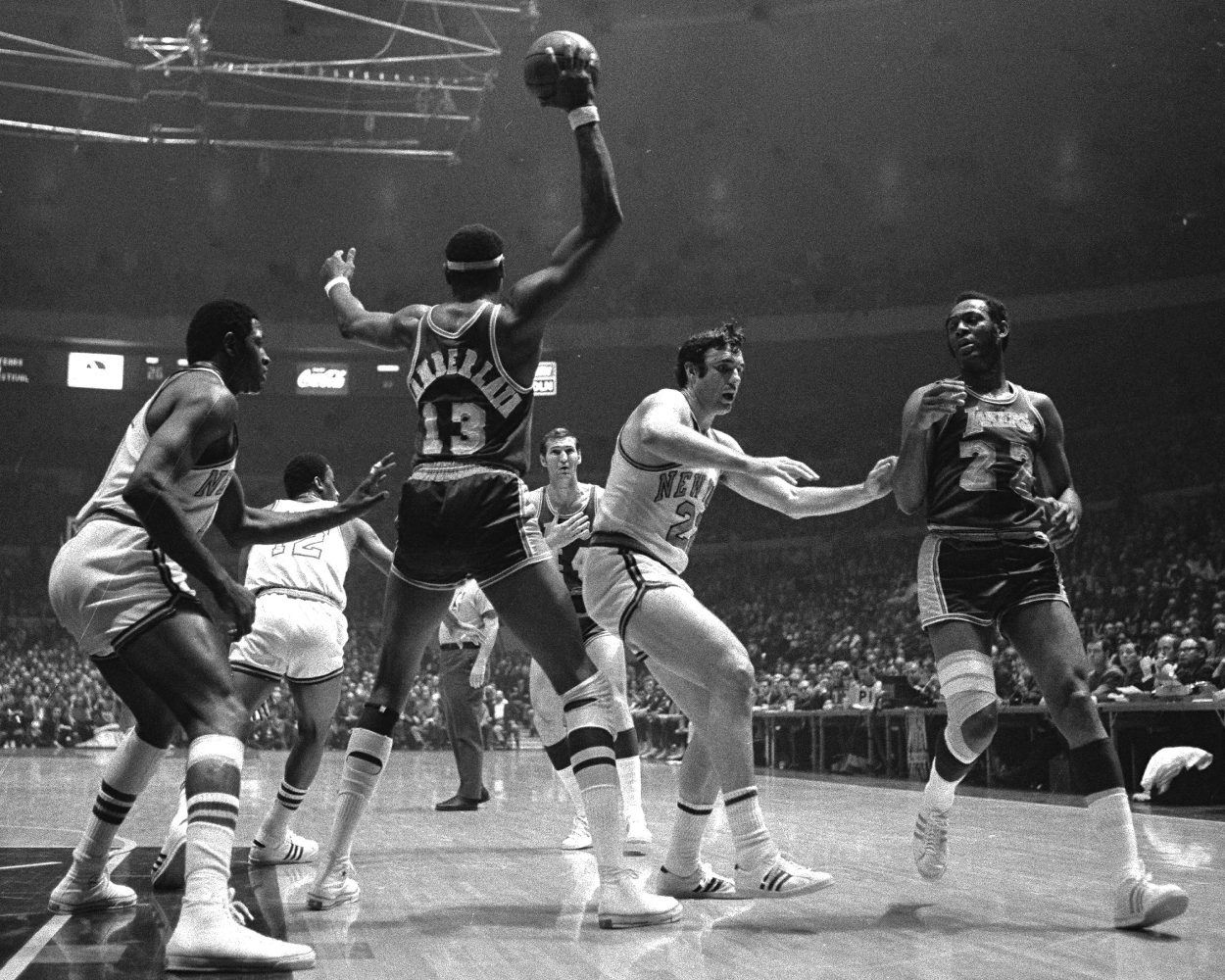 Wilt Chamberlain Deserves More Respect in the NBA GOAT Conversation With Michael Jordan and LeBron James
Wilt Chamberlain doesn't usually find himself in the running for the NBA's GOAT. That's a shame.
Michael Jordan or LeBron James? That's all we hear when it comes to the GOAT in the NBA. Trying to pick the greatest player in any sport is difficult. Comparing players from different eras is a challenge, but the talk always seems to boil down to Jordan and James. Why is Wilt Chamberlain rarely, if ever, in the final two?
Jordan and James are legitimate picks. They're also the lazy choices. Much of the GOAT talk revolves around fans who haven't seen Chamberlain play. For those who have never seen him in action — like myself — check out some YouTube clips and take a peek at his statistics, and you might change your mind.
Wilt Chamberlain deserves more respect in the NBA GOAT talk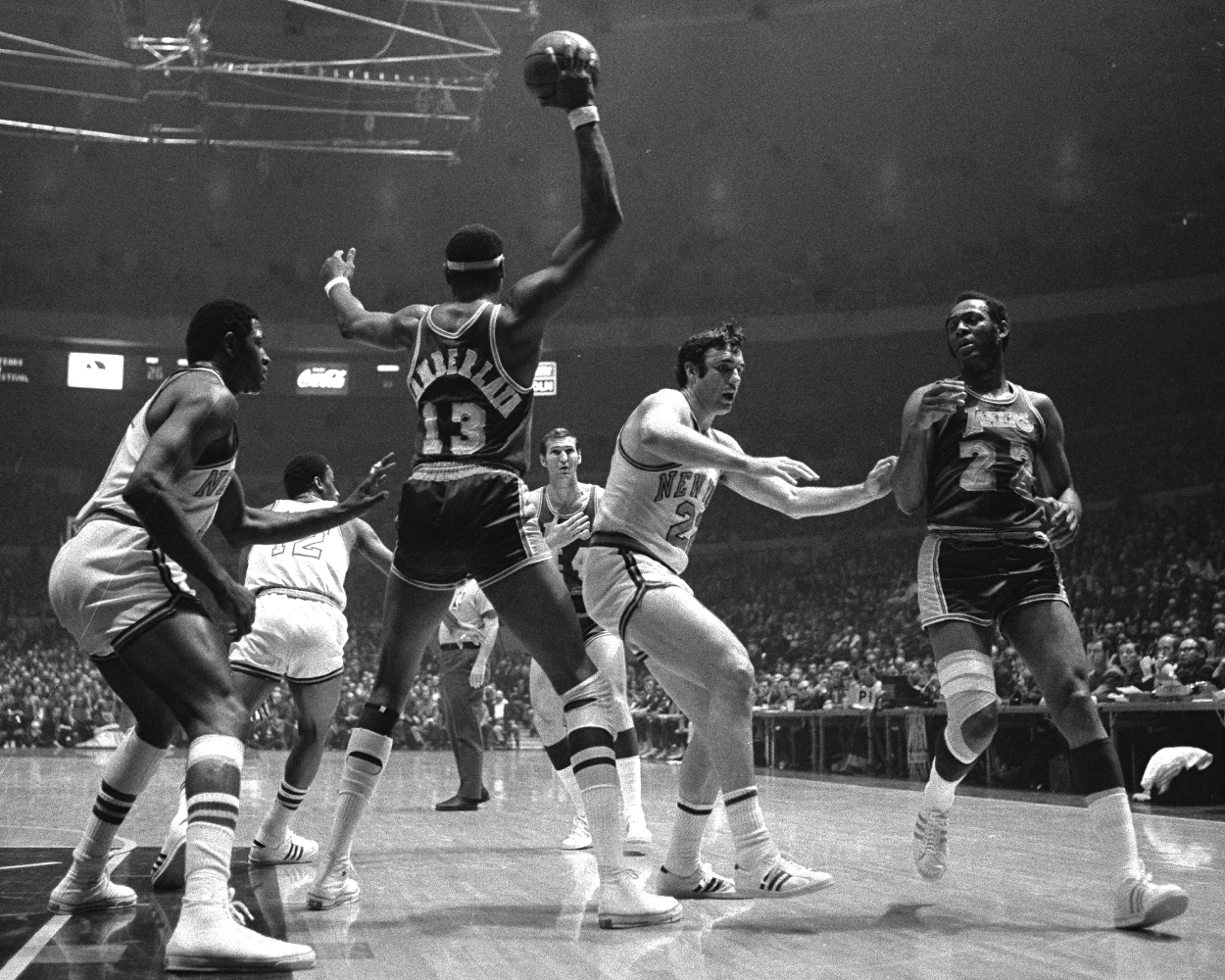 So exactly what makes one the GOAT? That's the biggest question, and it doesn't have a definite answer. If it's based on statistics alone, Chamberlain wins the GOAT debate, and it's not even close. If it's based on winning championships, then his nemesis, Bill Russell, is the clear-cut winner with his 11 as a player.
What usually happens when the best-of-all-time talk begins is people lose their memory. Players from those early eras are forgotten. Are they dismissed because there were only a handful of NBA teams then? Take, for example, the 1966-67 season when the Chicago Bulls made their entrance into the league. With the Bulls, the NBA expanded to 10 teams.
Does a 10-team league hurt Chamberlain's case? If so, why? Is it because it's easier to win a championship or an MVP with fewer teams? Does that even play a role in determining the GOAT?
LeBron plays in a watered-down 30-team league. Shouldn't that hurt his case? James and Jordan played in front of large television audiences, giving them much more exposure than Chamberlain. Does the added hype help their GOAT status? Steals and blocks weren't even a category when Chamberlain played. Does that play a role? There are many questions with no definitive answers.
Nobody had better stats than Wilt Chamberlain
Chamberlain has all the numbers to prove he was a complete player, but he owns one of the most shocking statistics that should, alone, push him to the top of the GOAT list. It all happened during the 1961-62 season when Chamberlain averaged 48.5 minutes per game for the year. How does one average 48.5 minutes per game when an NBA game is only 48 minutes?
The only time Chamberlain missed during the 1961-62 season was when he was slapped with his second technical foul in a game and sat out the final eight minutes. Seven games that season went into overtime, pushing his average past the 48-minute mark. For his career, Chamberlain averaged a whopping 45.8 minutes in 14 years.
Chamberlain, who also never fouled out of any NBA game in his career, also averaged 30.1 points and 22.9 rebounds per game for his career. During the 1961-62 season, the big man put up 50.4 points and 25.7 rebounds while playing in a league-leading 80 games. The following season, he averaged 44.8 points and 24.3 rebounds. He once scored 100 points in a game.
Chamberlain led the league in rebounding 11 times and was the NBA's scoring champ seven times, including his first six years in the league. The versatile 7-foot-1 center also remarkably led the league in assists during the 1967-68 season, dishing out 8.6 per game. He was a two-time NBA champion and a four-time league MVP.
Chamberlain should be the NBA GOAT
Chamberlain should not just be in the discussion with Jordan and James for the NBA GOAT, but he should be considered the best ever. The man was the poster boy for durability. He never came out of games, and while he was playing them, he dominated. His biggest downfall was his free-throw shooting.
Many times, he's not even considered in the top five. In a 2020 ESPN list of the top 74 NBA players of all time, Chamberlain came in sixth. Jordan, James, Kareem Abdul-Jabbar, Russell, and Magic Johnson were all listed before him.
Statistically, nobody is better than Chamberlain. Is he out of the running because he boasts just two NBA titles in seven Finals appearances? James only has four and has played four more seasons than Chamberlain. James doesn't have nearly the career numbers, nor does he have the durability of the Hall of Fame center. Jordan does have six championships, but even his numbers pale in comparison to Chamberlain's.
The GOAT debate is always fun. It's always challenging as well. Jordan and James should always be in the mix but maybe for a battle of second and third place.
All stats courtesy of Basketball Reference.