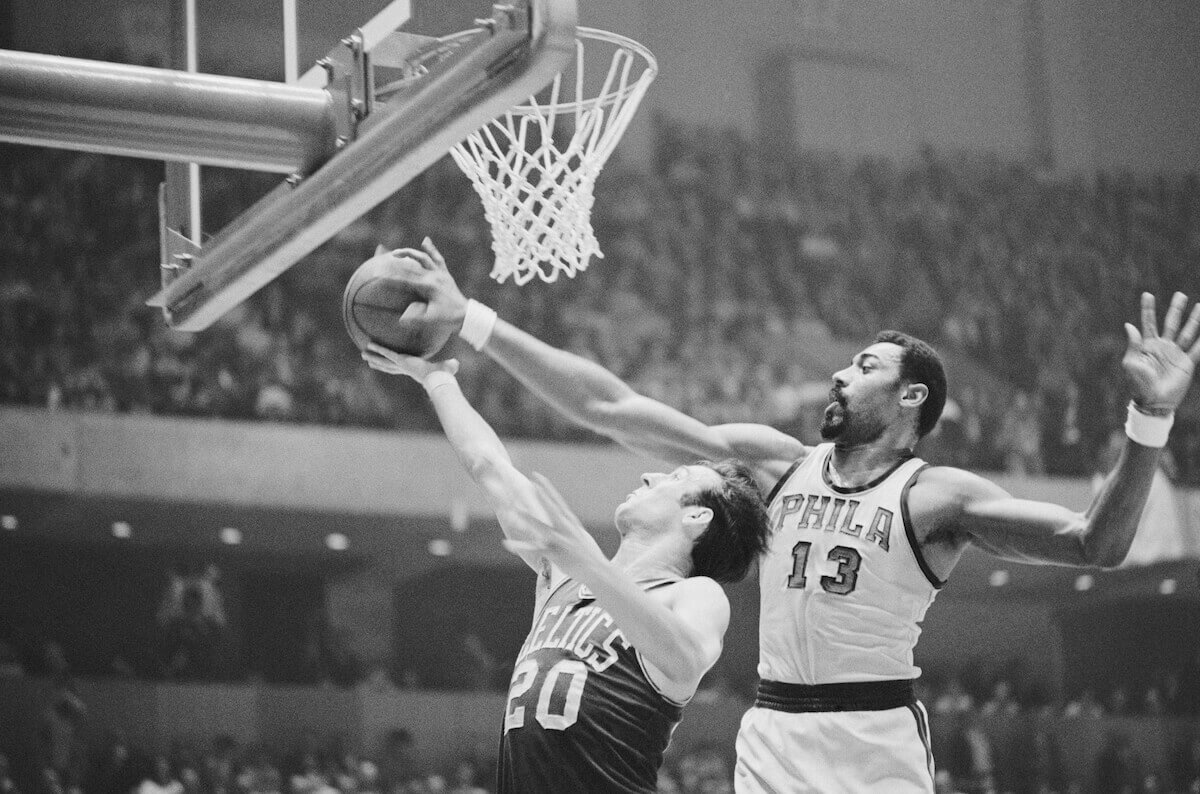 Wilt Chamberlain
Wilt Chamberlain was a legendary, Hall of Fame figure who rose to fame through his jaw-dropping exploits on the NBA hardwood.
The 7-footer is responsible for the highest-scoring game in NBA history (100) and etched his name in the record books on a number of occasions while winning MVP four times and earning two championship trophies. He even averaged 50.4 points and 25.7 rebounds during the 1961-62 season, which he spent with the Philadelphia Warriors just before the franchise relocated to San Francisco.
Over 14 NBA seasons following his stellar Kansas career and some time spent with the Harlem Globetrotters, Chamberlain created a larger-than-life reputation as one of the greatest athletic marvels in sporting history. He died at 63 years old of congestive heart failure on Oct. 12, 1999.
Birthday: Aug. 21, 1936
Died: Oct. 12, 1999
Birthplace: Philadelphia, Pennsylvania
Listed height: 7-foot-1
Listed weight: 275 pounds
High school: Overbrook High School (Philadelphia, Pennsylvania)
College: Kansas (1956-58)
NBA draft: Round 1, Pick No. 3 in the 1959 NBA Draft (territorial selection)
NBA teams: Philadelphia/San Francisco Warriors, Los Angeles Lakers
NBA position: Center
NBA number: No. 13
NBA playing career: 1958-73