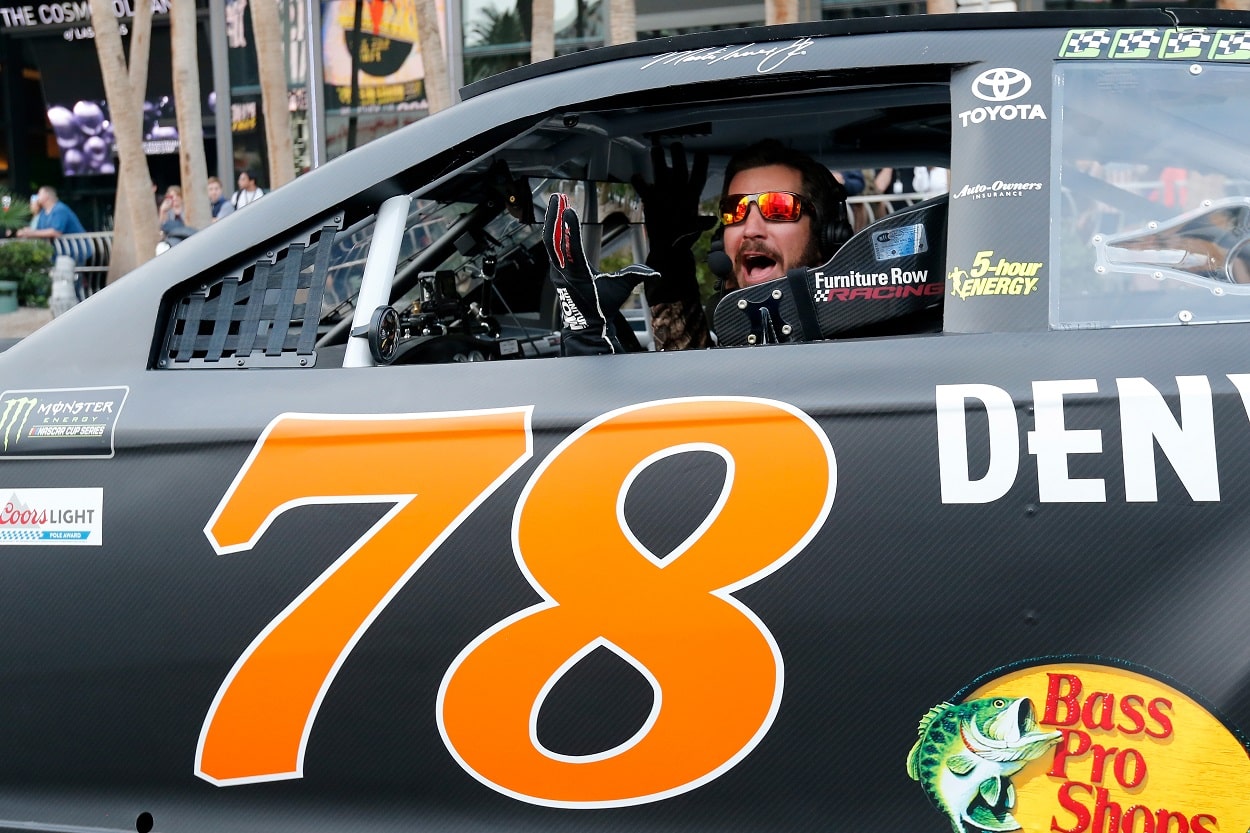 The 101 Greatest NASCAR Cup Series Drivers by Car Number: 70-79
Sportscasting names the greatest NASCAR Cup Series drivers to race car numbers 70-79.
Welcome to the eighth installment of Sportscasting's 10-part series, "The 101 Greatest NASCAR Cup Series Drivers by Car Number."
For those new to the series, what we're doing here is exactly what we did with our "101 Greatest NFL Players by Uniform Number" series. Simply substitute NASCAR drivers for NFL players and car numbers for uniform numbers, and that's it.
And if you've missed out on the first seven installments or need a reminder of our choices for Nos. 00-69, head on over to the series hub page, where we're housing each piece for your easy review.
With all that out of the way, let's keep rolling with the best to steer Nos. 70-79.
No. 70: J.D. McDuffie
Kicking off this portion of the list at No. 70 is the driver with any real history in the number, J.D. McDuffie.
While one of 37 to use it in the NASCAR Cup Series, the North Carolina native is the only driver with triple-digit starts in it, using the No. 70 for 624 of 653 races during his 27-year career. Johnny Sauter used the number the second-most times with 44 starts. Only two others used it 10 or more times.
Sadly for McDuffie, he never took the No. 70 to Victory Lane, just like the other 36 who drove it. But he at least recorded 12 top-fives and 103 top-10s.
No. 71: Bobby Isaac
The easy call at No. 71 is NASCAR Hall of Famer Bobby Isaac, who's one of only two drivers with more than 100 starts in the number with 199. Dave Marcis leads the way in that category with 589 starts, recording five victories.
In Isaac's 199 starts in the No. 71, he accumulated 35 wins, 114 top-fives, and 134 top-10s. He also took 47 poles with it, a ridiculous 20 coming in the 1969 season alone, which remains a NASCAR Cup Series record. He also won 17 races that year.
A season later, in 1970, Isaac took 11 checkered flags in the No. 71 en route to winning his lone Cup Series title, beating Bobby Allison by 51 points.
No. 72: Benny Parsons
We've got another easy call and another NASCAR Hall of Famer at No. 72 in Benny Parsons, who's the only driver to make triple-digit starts with it and one of just three to take it to Victory Lane. Joe Weatherly and Bobby Johns, who won one race each, were the other two.
Parsons ran 287 Cup Series races in the No. 72 from 1970 to 1978 and racked up a dozen wins with it, including the 1975 Daytona 500. He also won the 1973 Cup Series title using the number, winning just once but recording 15 top-five finishes.
In his 287 starts in the No. 72, Parsons recorded 125 top-fives and 177 top-10s while taking 11 poles.
No. 73: Johnny Beauchamp
The No. 73 has made just 201 starts in Cup Series history, the most being Bill Schmitt's 42. But Schmitt didn't do much with it, recording a pair of top-fives and leading one total lap.
Johnny Beauchamp, meanwhile, did much more with the number in just 14 starts and is the only driver to take a checkered flag with the No. 73. He won at the now-defunct Lakewood Speedway in Atlanta in 1959, beating Buck Baker by a full lap, and again at the Nashville Fairgrounds in 1960, leading only the final lap.
No. 74: L.D. Austin
The only driver with triple-digit starts in the No. 74, L.D. Austin takes this slot.
But it's not just the number of starts that gives him the nod here. It's the fact that he recorded 51 top-10s in his 161 starts, which account for all but eight races of his short Cup Series career. But despite those 51 top-10s, a pair of which were also top-fives, he never took a checkered flag in the No. 74.
But neither did any of the other 55 who drove it.
No. 75: Neil Bonnett
Just to rile a few folks up, I took a long (yet short) look at Fireball Roberts for this slot. Roberts made only three career Cup Series starts in the No. 75, all in 1961. But he finished in the top 10 all three times and in the top five twice, including a win at California's Marchbanks Speedway.
But we'll keep things civil and award it to the man who probably deserves it a bit more, the late Neil Bonnett, who racked up 18 wins during his 18-year Cup Series career. Four of those came in the No. 75 car, which he drove 83 times, more than any other driver. And one of those was the 600-mile race in Charlotte in 1983.
Jim Paschal is the only other driver to take the number to Victory Lane.
No. 76: Larry Frank
Making his second appearance on the overall list is Larry Frank, who gets the nod here at No. 76.
As the number has never visited Victory Lane in the Cup Series, as it's been with several other cars, we had to look at top-fives and top-10s to make the call in this slot. And despite making 75 fewer starts in the No. 76 than the all-time leader, Ben Arnold, Frank did much more with it.
Arnold ran 126 Cup Series in the number and earned zero top-five finishes, although he did card 20 top-10s. Frank, however, earned six top-fives and 15 top-10s in the No. 76 in 51 starts.
No. 77: Joe Lee Johnson
The No. 77 has only taken two checkered flags in the NASCAR Cup Series, and those victories came 60 years apart.
Justin Haley, our runner-up here, was the second winner with the number, shocking the field at the 2019 Daytona summer race with a victory in only his third-ever Cup Series start. He made 31 more starts in the number over the next couple of years, earning another pair of top-10s.
But our choice here is the first to take the No. 77 to Victory Lane, Joe Lee Johnson, who won at the Nashville Fairgrounds in 1959. Johnson made 19 total starts in the number, recording four top-fives and eight top-10s.
No. 78: Martin Truex Jr.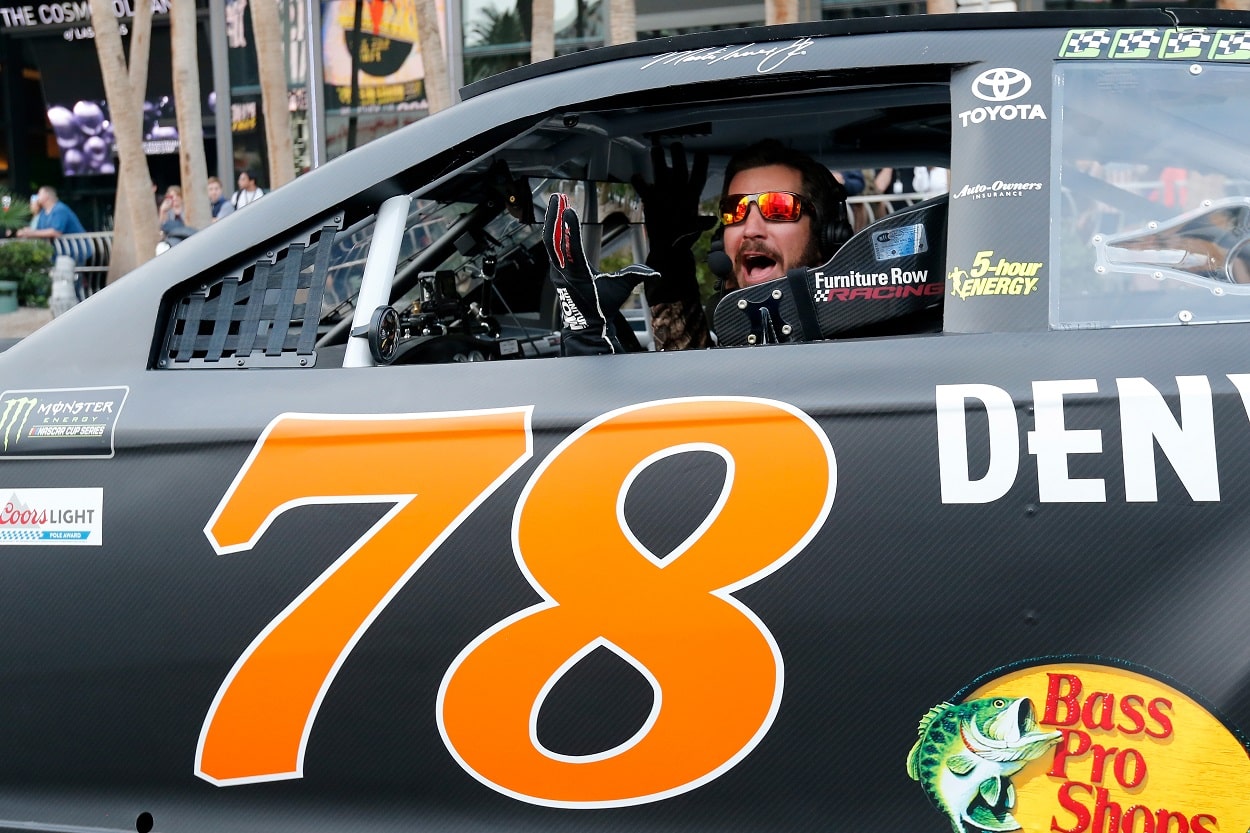 We're back to an easy call at No. 78 with Martin Truex Jr., who makes his third appearance on the list, joining David Pearson in that exclusive club.
In between his success with the No. 56 and the No. 19, Truex drove the No. 78 for Furniture Row Racing from 2014 to 2018 and had some of the best years of his legendary career. In 180 starts, he racked up 17 wins, including eight en route to winning the NASCAR Cup Series title in 2017.
In total, Truex recorded 56 top-fives and 91 top-10s in the No. 78 before leaving Furniture Row for Joe Gibbs Racing.
No. 79: Frank Warren
As only one driver has more than 16 starts in the No. 79 (after 16, the highest number is seven), Frank Warren and his 348 Cup Series starts get the nod here.
In those 348 races, the Georgia native recorded 23 top-10s and a lone top-five but zero victories. The No. 79, like a few others on this portion of the list, has never reached Victory Lane.
Have thoughts on this topic? Keep the conversation rolling in our comments section below.