How Many Balls Find the Water on the 17th Hole at TPC Sawgrass?
Even if you aren't a huge golf fan, odds are you know all about the 17th hole at the TPC Sawgrass Stadium Course. The iconic hole, which is famous for its unique island green, is one of the most challenging par 3s on the PGA Tour circuit every year.
The best golfers in the world can often look like amateurs on the 17th, as dozens of balls go for a swim during the Players Championship every year. So, how many balls find the water on the 17th hole at TPC Sawgrass?
How many balls find the water on the 17th hole at TPC Sawgrass?
Over the last 20 years, TPC Sawgrass has swallowed up more balls than all but one course on the PGA Tour schedule. The biggest reason for that is the short, yet treacherous, 17th hole.
It's not intimidating on the scorecard at just 137 yards long, but the swirling winds and daunting water hazard surrounding the island green make this one of the most nerve-racking tee shots on Tour. But how many errant balls does the 17th swallow up every year?
According to a tweet from SkySports NZ, there have been 925 balls hit in the water at 17 since 2003 for an average of 48.7 per year. Here's how that breaks down by year:
2022 – 64
2021 – 50
2020 – (canceled)
2019 – 45
2018 – 53
2017 – 69
2016 – 36
2015 – 45
2014 – 28
2013 – 44
2012 – 39
2011 – 40
2010 – 29
2009 – 32
2008 – 64
2007 – 93
2006 – 67
2005 – 68
2004 – 30
2003 – 29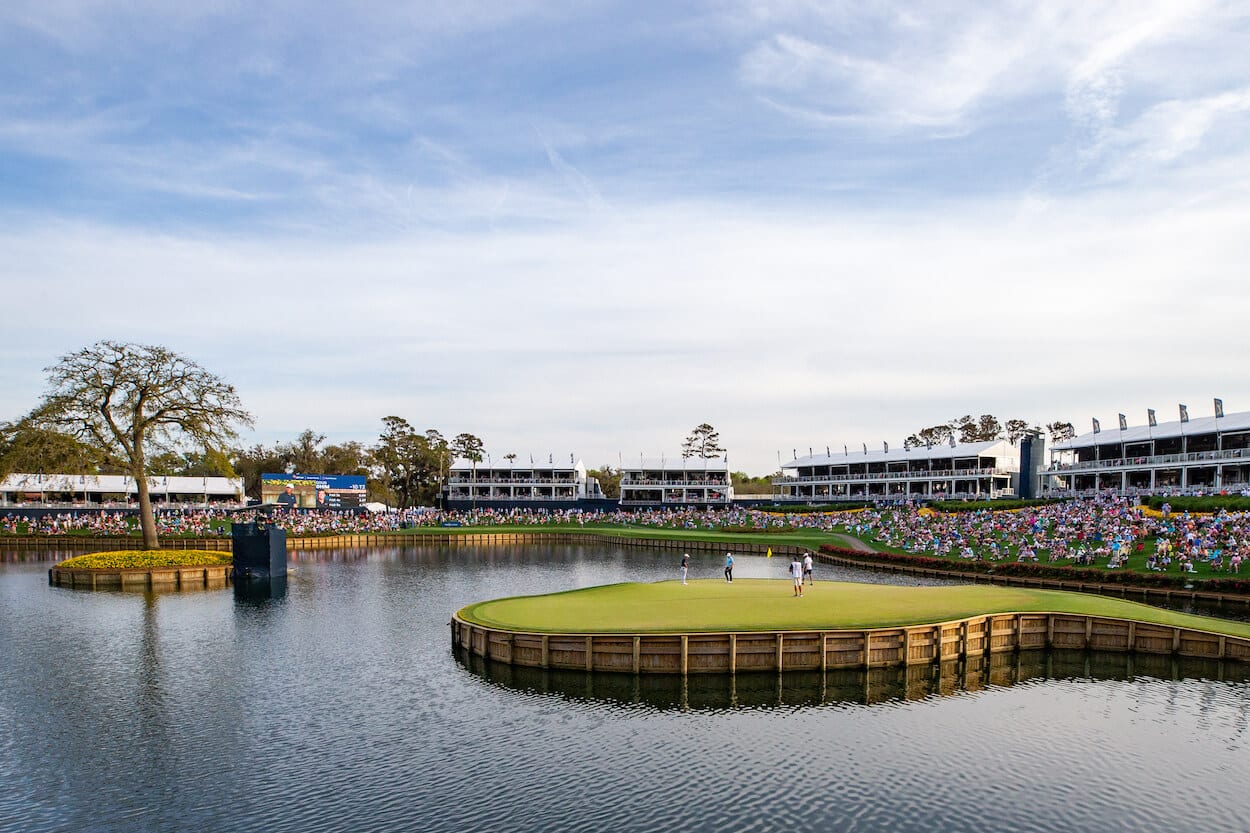 The record for the most water balls in a single year is 93, which happened at the 2007 Players Championship. That same year, 50 balls were hit into the drink in the first round to set the single-day record.
As for the amateurs willing to shell out a few hundred bucks for a round at TPC Sawgrass, it's estimated that 100,000-120,000 balls find the water at the 17th hole every year.
Somebody get me some scuba gear!