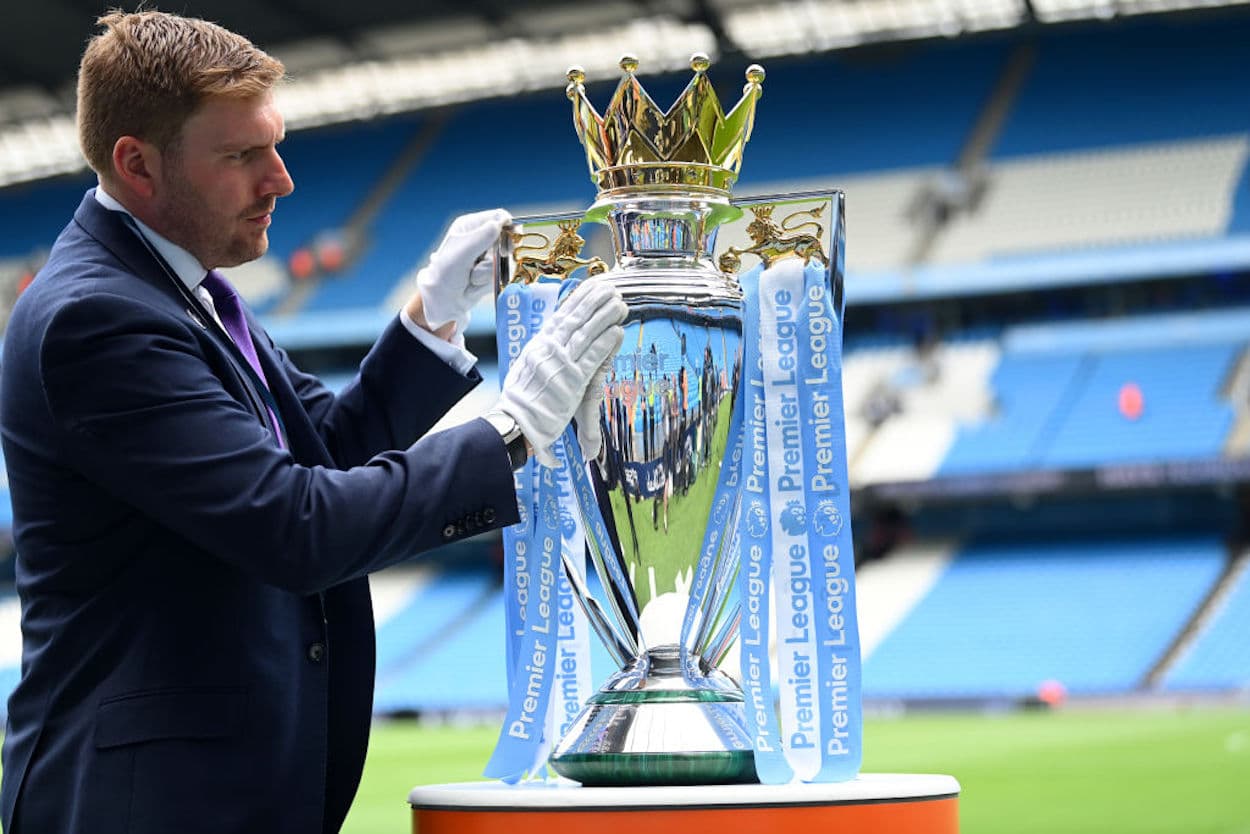 2022-23 Premier League Odds: Who's Favored to Win the Title, Qualify for the Champions League, and Get Relegated?
Is your favorite club going to win the Premier League? Or will they be relegated? Check out what the odds say.
Thanks to some tweaks to the global soccer calendar — Looking at you, Qatar — the 2022-23 Premier League season is about to kick off. That means fans around the world are about to strap into another 38-match roller coaster filled with the thrill of victory, the agony of defeat, and, hopefully, some exciting football.
For those of you with rooting interests, though, the campaign can be an emotional slog. Living and dying with each match can be thrilling, but it can also be crushing. Sometimes you just need some reassurance that everything will be OK.
Through that lens, let's check out the odds for the upcoming campaign, both from a betting perspective and a statistical perspective. Even if your favorite club is facing relegation, at least you'll be prepared for the potential bad news.
Manchester City and Liverpool are the unsurprising favorites to win the league
If you've watched any European soccer recently, this shouldn't be a surprise. Manchester City is currently favored to win the Premier League, with Liverpool having the second-best chance.
According to NBC Sports, who cited PointsBet's odds on August 5, City is sitting at -150, with Liverpool clocking in at +250. There's then quite a bit of a drop-off; Tottenham, for example, have the third-best championship odds at +1200.
Scott Willis, who crunches soccer numbers at Crab Stats, came to a similar conclusion. He ranked Pep Guardiola's men as the best team in the BPL and gave them a 66% chance of lifting the trophy at the end of the campaign. Liverpool, his second-ranked club, have a 30% chance. Beyond those two, his analysis gives both Chelsea and Tottenham a 2% chance of winning the league and Arsenal a 1% chance of returning to domestic glory.
Which Premier League teams will finish in the top 4 and earn a place in the Champions League?
While Arsene Wenger was mocked for treating fourth place like a trophy, the iconic manager isn't that far off the mark. If you aren't going to win the league — and only one club can accomplish that feat — then qualifying for the Champions League is a fine consolation prize.
Both the oddsmakers and Willis' data agree on this one. PointsBet ranks the top six's Champions League chances as follows:
Manchester City: -10000
Liverpool: -1000
Tottenham: -167
Chelsea: -134
Arsenal: +135
Manchester United: +175
And Willis' percentages reflect a similar reality:
Manchester City: 100%
Liverpool: 98%
Chelsea: 78%
Tottenham: 69%
Arsenal: 43%
Manchester United: 15%
All three newly promoted clubs are tapped for immediate relegation
Given the sheer financial might of the Premier League, it's incredibly tough for a newly promoted side to stay in the division. This year, it seems like the three newest additions — Bournemouth, Nottingham Forest, and Fulham — will only be making a brief cameo on the biggest stage.
Pointsbet gives Bournemouth the best odds of sinking back to the Championship; the Cherries are currently sitting at -200. They're followed by Fulham and Nottingham Forest (-125), with Leeds (+200) and Brentford (+250) being the 'best' of the rest.
Willis' data largely matches the odds when it comes to relegation, albeit in a slightly different order. He gives Nottingham Forest a 90% chance to fall out of the division, with Bournemouth (79%) looking like another safe bet. He does give Fulham the third-worst odds of staying up (33%), but Leeds (23%) and Southampton (20%) aren't far behind.
And there you have it, whether your team is sitting at the top or bottom of these projected tables, at least you know what to expect. Things will surely change over the course of the season, though, so make sure to brace yourself. For better or worse, the Premier League campaign is always a wild ride.
In the U.S., contact the National Council on Problem Gambling helpline at 1-800-522-4700.