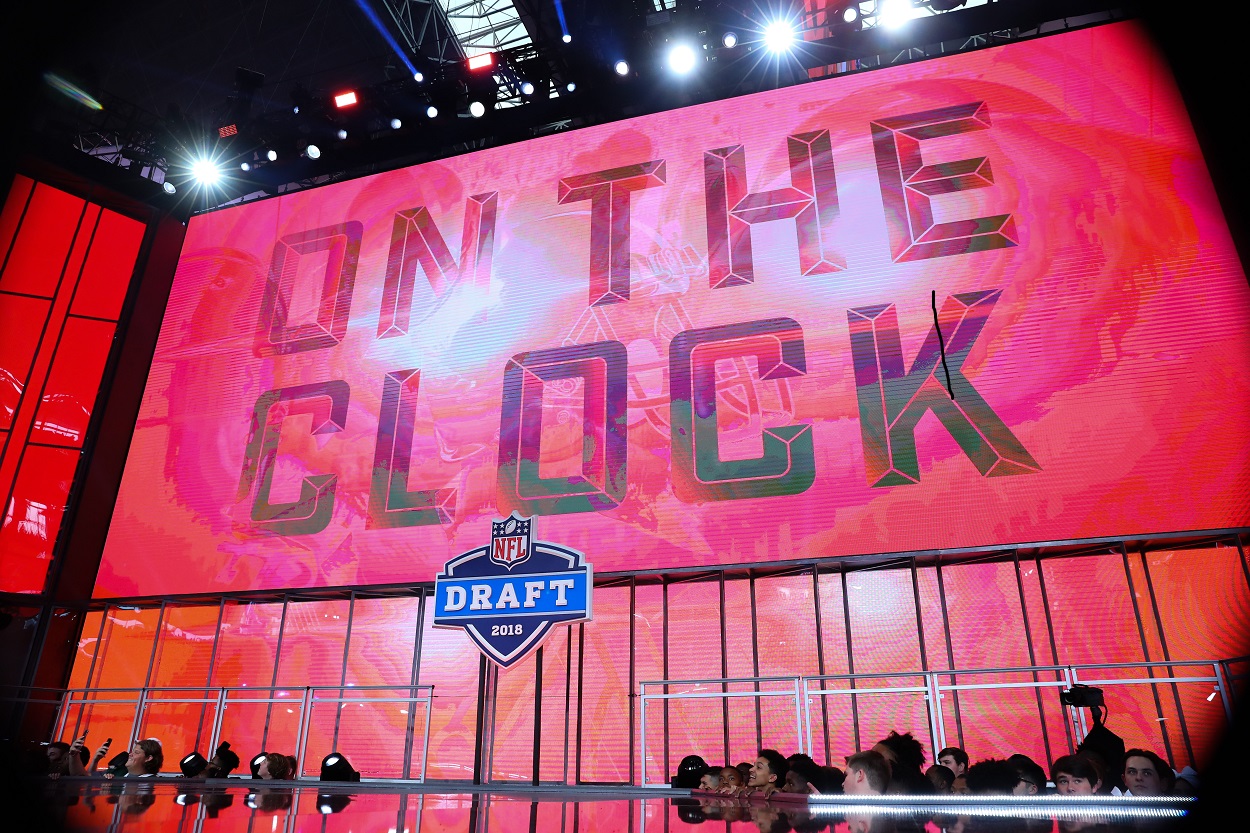 2022 NFL Draft: Which Team Has the Most Picks?
A look at how many selections each team has in the 2022 NFL Draft.
The 2022 NFL Draft is upon us and could be one of the most intriguing drafts in recent memory.
Perhaps it's because there's the possibility of a massive shakeup with some big-time trades involving big-name players such as Cleveland Browns quarterback Baker Mayfield or San Francisco 49ers stars Jimmy Garoppolo and Deebo Samuel.
Or perhaps it's the lack of quarterback depth in this draft. A year ago, we watched as QBs accounted for the first three selections and five of the first 15. That's simply not going to happen this year. There's even the possibility that no quarterback goes in the top 15 when all is said and done.
Whatever the reason, the 2022 NFL Draft, which takes place April 28-30 in Las Vegas, promises to be wildly entertaining as this new crop of college stars find out where they're headed.
As for the team with the most selections in this year's draft, that honor currently belongs to two franchises, the Kansas City Chiefs and the Jacksonville Jaguars, who each have 12. The Jags, of course, own the No. 1 overall pick. The Chiefs have two selections in the first round at No. 29 and No. 30.
The franchise with the fewest selections is the Miami Dolphins, who only have four picks and aren't on the clock until near the end of the third round at No. 102.
How many picks does each team have in the 2022 NFL Draft?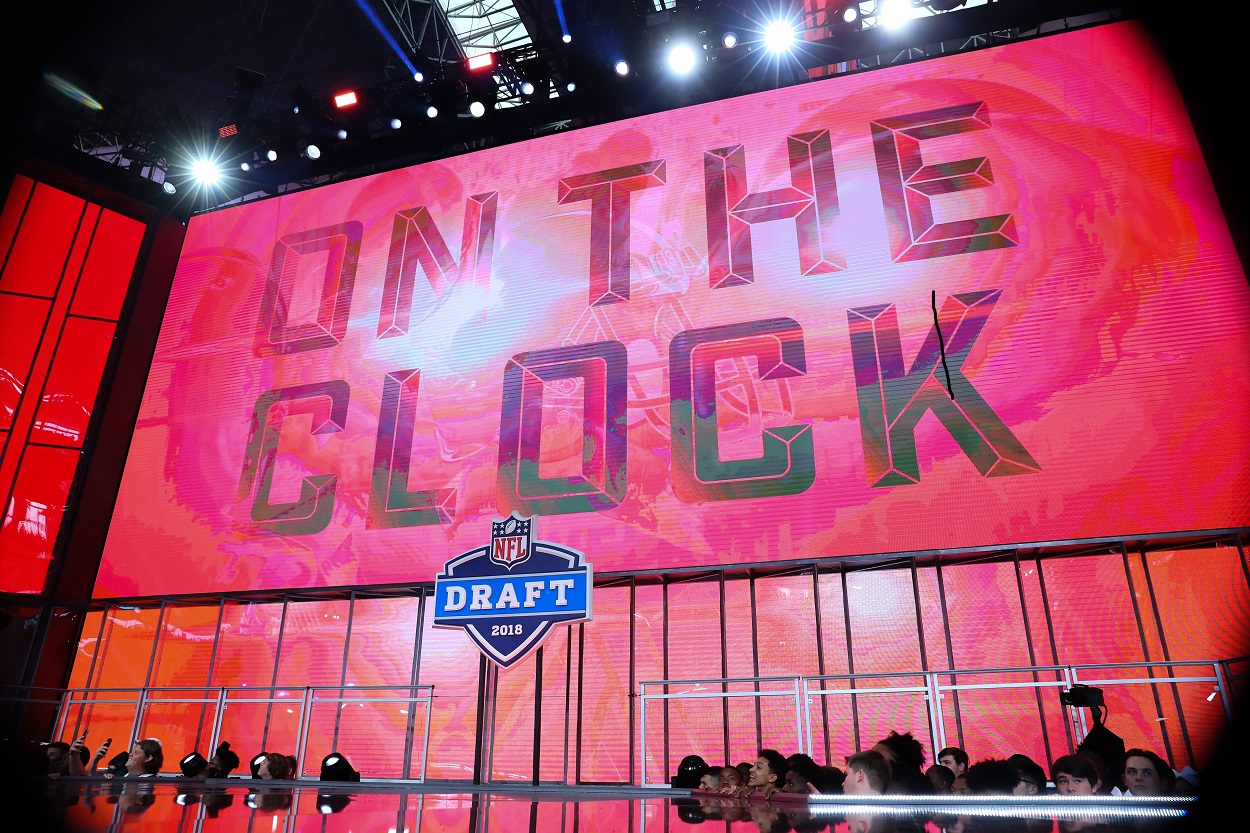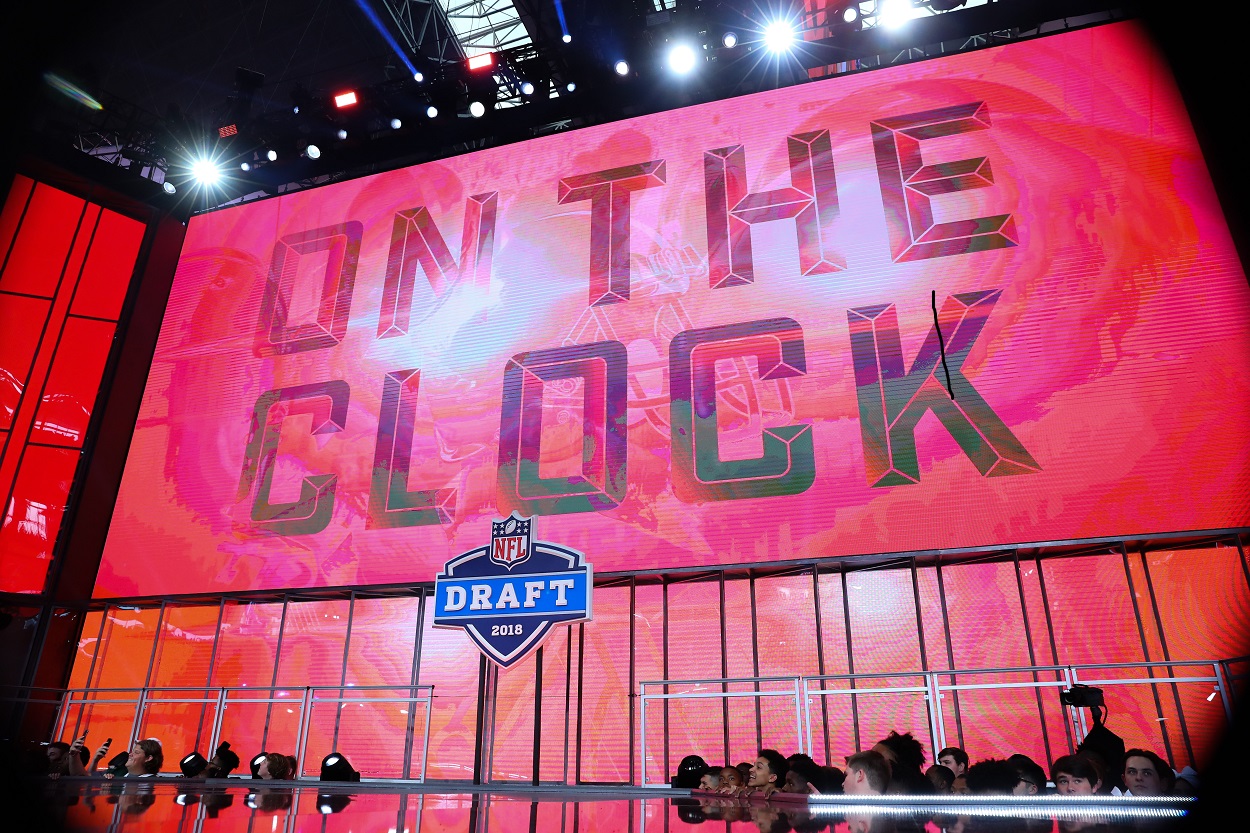 Here's an up-to-date look at how many picks each of the 32 teams has in the 2022 NFL Draft.
Arizona Cardinals: 8 — Nos. 23, 55, 87, 201, 215, 244, 256, 257
Atlanta Falcons: 9 — Nos. 8, 43, 58, 74, 82, 114, 151, 190, 213
Baltimore Ravens: 10 — Nos. 14, 45, 76, 100, 110, 119, 128, 139, 141, 196
Buffalo Bills: 8 — Nos. 25, 57, 89, 130, 168, 185, 203, 231
Carolina Panthers: 6 — Nos. 6, 137, 144, 149, 199, 242
Chicago Bears: 6 — Nos. 39, 48, 71, 148, 150, 186
Cincinnati Bengals: 8 — Nos. 31, 63, 95, 136, 174, 209, 226, 252
Cleveland Browns: 7 — Nos. 44, 78, 99, 118, 202, 223, 246
Dallas Cowboys: 9 — Nos. 24, 56, 88, 129, 155, 167, 176, 178, 193
Denver Broncos: 8 — Nos. 64, 75, 96, 115, 116, 145, 206, 232
Detroit Lions: 9 — Nos. 2, 32, 34, 66, 97, 177, 181, 217, 234
Green Bay Packers: 11 — Nos. 22, 28, 53, 59, 92, 132, 140, 171, 228, 249, 258
Houston Texans: 11 — Nos. 3, 13, 37, 68, 80, 107, 108, 183, 205, 207, 245
Indianapolis Colts: 7 — Nos. 42, 73, 122, 159, 179, 216, 239
Jacksonville Jaguars: 12 — Nos. 1, 33, 65, 70, 106, 157, 180, 188, 197, 198, 222, 235
Kansas City Chiefs: 12 — Nos. 29, 30, 50, 62, 94, 103, 121, 135, 233, 243, 251, 259
Las Vegas Raiders: 5 — Nos. 86, 126, 164, 165, 227
Los Angeles Chargers: 10 — Nos. 17, 79, 123, 160, 195, 214, 236, 254, 255, 260
Los Angeles Rams: 8 — Nos. 104, 142, 175, 211, 212, 218, 238, 253
Miami Dolphins: 4 — Nos. 102, 125, 224, 247
Minnesota Vikings: 8 — Nos. 12, 46, 77, 156, 184, 191, 192, 250
New England Patriots: 8 — Nos. 21, 54, 85, 127, 158, 170, 200, 210
New Orleans Saints: 7 — Nos. 16, 19, 49, 98, 120, 161, 194
New York Giants: 9 — Nos. 5, 7, 36, 67, 81, 112, 147, 173, 182
New York Jets: 9 — Nos. 4, 10, 35, 38, 69, 111, 117, 146, 163
Philadelphia Eagles: 10 — Nos. 15, 18, 51, 83, 101, 124, 154, 162, 166, 237
Pittsburgh Steelers: 7 — Nos. 20, 52, 84, 138, 208, 225, 241
San Francisco 49ers: 9 — Nos. 61, 93, 105, 134, 172, 187, 220, 221, 262
Seattle Seahawks: 8 — Nos. 9, 40, 41, 72, 109, 152, 153, 229
Tampa Bay Buccaneers: 6 — Nos. 27, 60, 91, 133, 248, 261
Tennessee Titans: 7 — Nos. 26, 90, 131, 143, 169, 204, 219
Washington Commanders: 6 — Nos. 11, 47, 113, 189, 230, 240
2022 NFL Draft order courtesy of NFL.com