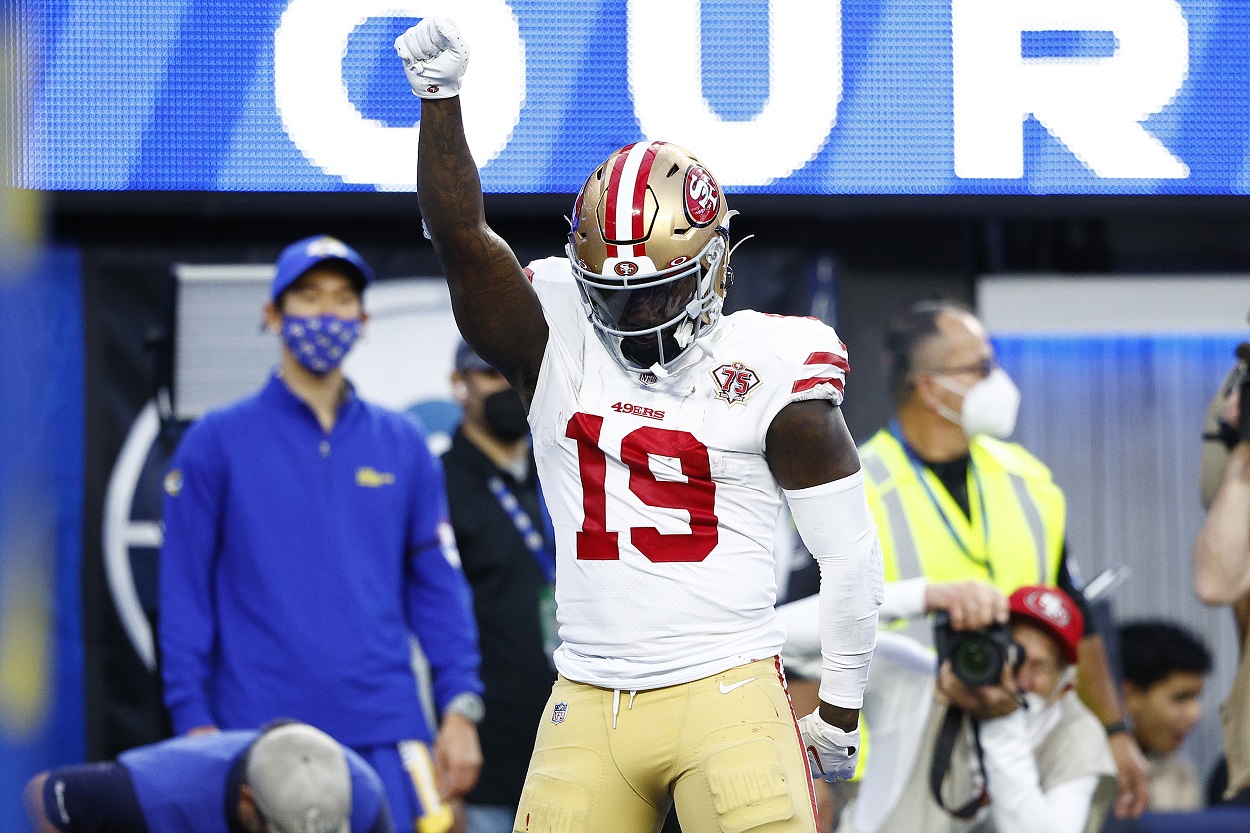 Deebo Samuel: 5 Best Landing Spots for the Disgruntled 49ers Superstar
A look at possible landing spots for disgruntled San Francisco 49ers star Deebo Samuel.
Easily one of the most versatile NFL players at the moment, San Francisco 49ers superstar Deebo Samuel certainly isn't the happiest.
Taken in the second round of the 2019 NFL Draft with the 36th overall pick, the All-American wideout became more of a dual threat last season as he recorded 59 rushing attempts in the regular season.
And Samuel certainly got the most out of those attempts as he averaged 6.2 yards per rush, earning 365 yards with eight touchdowns, the most by a wide receiver in NFL history.
Add the 77 receptions for 1,405 yards and an additional six scores, and the Niners got themselves a First-Team All-Pro.
But they may not have Deebo for much longer as it's been reported by numerous outlets that Samuel has asked San Francisco to trade him.
Seemingly upset that he hasn't yet received a contract extension from the 49ers ahead of the final season of his four-year rookie deal, Deebo is apparently ready to jump on his bike and ride away (sorry, I couldn't resist).
As if the Niners didn't have enough trade problems to worry about with Jimmy Garoppolo, am I right? But I digress.
There's no guarantee that the Niners will grant Samuel's wish. But if they do, here are five teams (in alphabetical order) that could be in the mix.
The five best trade destinations for disgruntled San Francisco 49ers star Deebo Samuel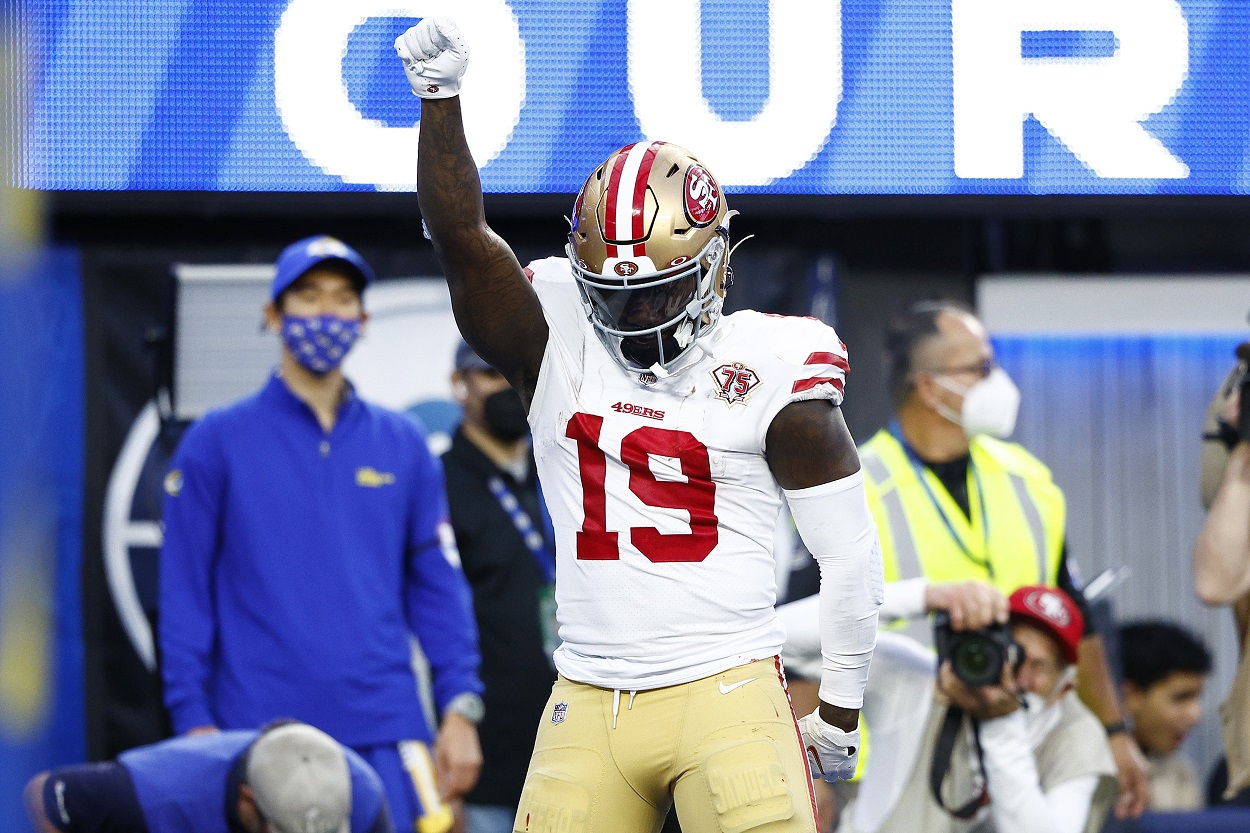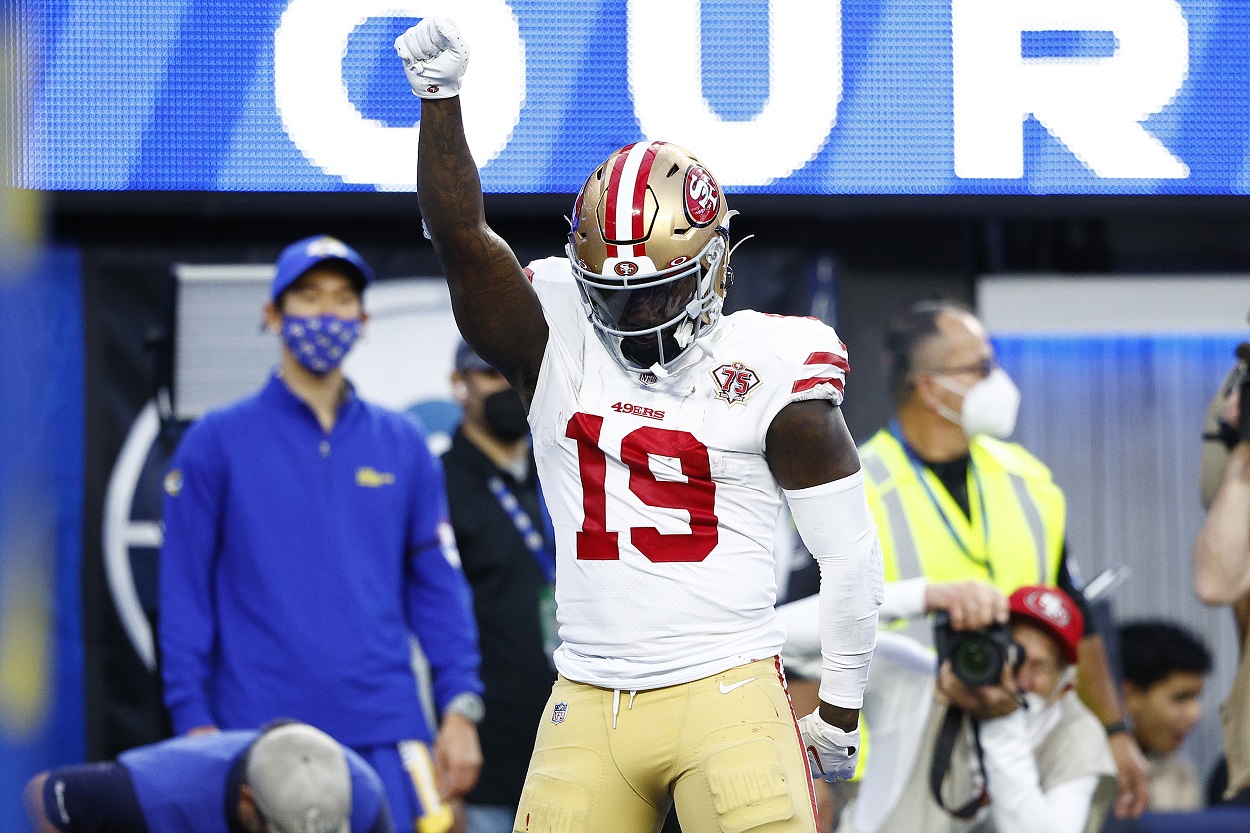 Atlanta Falcons
How interesting would an offense featuring both Samuel and Cordarrelle Patterson look? Patterson, of course, is the same type of dual threat that Deebo is, so bringing in the disgruntled Niners star might be a little too much.
Or it could confuse opposing defenses like crazy. And it gives new Atlanta signal-caller Marcus Mariota a true No. 1 at wide receiver. This one isn't likely, but it could be fun. It's more likely the Falcons will use their No. 8 overall pick on a wide receiver.
Green Bay Packers
After trading Davante Adams to the Las Vegas Raiders and losing Marquez Valdes-Scantling to the Kansas City Chiefs in free agency, the Green Bay Packers make a ton of sense. Aaron Rodgers can't be thrilled with his receiving corps right now, so adding Deebo to the mix would be an improvement.
The Packers currently have 11 picks in this year's NFL Draft, including two first-rounders, so they've got some bargaining chips to use. If this had happened two months ago, do you think they could've gotten Jimmy G and Deebo Samuel for Rodgers? Just sayin'.
Kansas City Chiefs
Speaking of a team with two first-round picks in this year's draft, we've got the Kansas City Chiefs. This could certainly get tricky depending on how much Samuel would want in an extension, as the Chiefs clearly didn't want to pay Tyreek Hill, who is now a member of the Miami Dolphins.
But if the two sides can work it out, Samuel and the Chiefs would be an incredible match. And certainly a scary one for the rest of the NFL. Valdes-Scantling has replaced Hill as a deep threat for Patrick Mahomes alongside Mecole Hardman. Samuel could work that midrange game with Travis Kelce and also do his thing out of the backfield. Frightening when you think about it.
Los Angeles Chargers
Hear me out. Yes, the LA Chargers already have Keenan Allen and Mike Williams as their top two wideouts. But the AFC West is so much better than it was last season.
The Broncos brought in the likes of Russell Wilson and Randy Gregory. The Raiders brought in the likes of Davante Adams and Chandler Jones. And, yes, the Chargers have made moves themselves, trading for Khalil Mack and signing J.C. Jackson.
But adding Samuel would make the LA one of the biggest contenders to win a Super Bowl now. Put him in the slot and let him go to work. Or put him in the backfield while Allen and Williams do their thing on the outside. The Chargers still have more than $18 million in cap space this offseason and haven't had to pay Justin Herbert the big money he'll command just yet.
As with the others, an extension gets tricky with all the other big contracts, but this is doable.
New York Jets
lt's a wide receiver who may be available, so we almost have to include the New York Jets here, right? And they were one of the finalists for Tyreek Hill, so don't count them out of anything.
Well, count them out of winning a Super Bowl, even if they do get Samuel, but that's for another day.
Stats courtesy of Pro Football Reference