A 3-Step Plan for the Los Angeles Lakers' High-Stakes Offseason
There's no easy fix for the Lakers, a notion furthered by the head-coaching vacancy. But there are three things to consider this offseason.
Pretty much anything that could've gone wrong for the Los Angeles Lakers went wrong this season. They entered the 2021-22 NBA season with a new dynamic in the wake of their offseason acquisition of Russell Westbrook, which didn't age well.
Westbrook was ineffective with the ball in his hands. LeBron James and Anthony Davis missed extensive time due to injuries. And the Lakers missed the NBA Playoffs altogether. Furthermore, head coach Frank Vogel was fired after the regular season. Now what?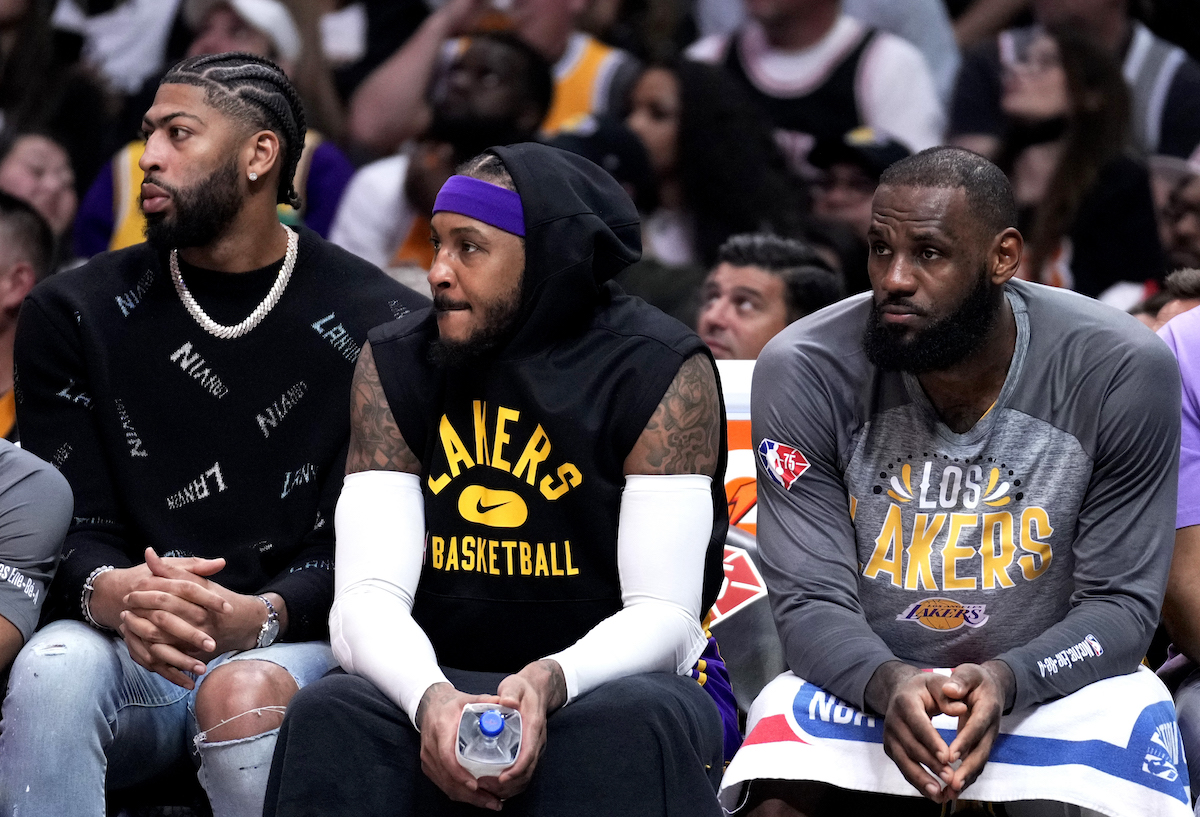 There's no easy fix for the Lakers, a notion furthered by their head-coaching vacancy. They have three players who combine for roughly $129 million in payroll next season, no draft picks this year, and could lose one of their better players from this season, Malik Monk, to a free-agent payday.
There's no realistic outcome where the Lakers are a legitimate Western Conference contender next season. The focus of this coming offseason should be creating roster upside and a rotation that could objectively have a fighting chance in the playoffs. Here's a three-step offseason plan for the Lakers:
1. Trade for an early second-rounder in the 2022 NBA Draft
President Rob Pelinka must find savvy, cost-effective ways to construct a roster that currently has a maximum of eight players under contract for next season. Acquiring an early second-round pick in this year's NBA Draft is one way to do so. 
There are some recent examples of second-rounders blossoming into high-quality and/or starting players. Jalen Brunson, Gary Trent Jr., Mitchell Robinson, and Devonte' Graham were second-round selections in 2018. The ensuing draft produced Nic Claxton and Daniel Gafford. Ayo Dosunmu and Herbert Jones found niches on their respective teams this season. 
Are the Lakers ensured to hit it big like the teams who drafted the aforementioned players? Of course not. That said, a couple of presumed top-20 picks always fall to the second round. In other words, the Lakers can draft someone who they deem the best player on the board, regardless of position, and look to develop him.
As it concerns acquiring a pick, the Lakers can send one of their 2023 second-rounders and their 2024 second-rounder to a team that doesn't want to add another rookie to its roster. Future second-rounders are like gift bags. They sound great, but at some point, people want to move them. Then the future recipient of the gift bag wants to do the same. The point: The Lakers can easily trade into the early 30s.
2. Trade Talen Horton-Tucker
A year ago, Talen Horton-Tucker was arguably the best young player the Lakers had going for them, which was why they gave him a three-year, $30.8 million contract. This past season was an underwhelming campaign for Horton-Tucker, though, and it would be prudent for the Lakers to move him.
As previously alluded to, the Lakers' stars had lengthy absences. This created opportunities for young players like Horton-Tucker. But he was unable to build on the success he found in the 2020-21 season. It doesn't make sense for the Lakers to have Horton-Tucker on a $10 million average annual salary if he's not going to produce at a considerable and effective level.
All that said, the Lakers should be able to get teams to inquire about a trade for the young wing. Why? Horton-Tucker has exhibited an ability to score off the dribble, create his own shot, and is still 21. Maybe another team can tap into his potential? LA should be able to get a young player on a rookie deal and a second-rounder or perhaps a future first-rounder on its own for Horton-Tucker.
Such a trade keeps the Lakers' body count unchanged, lowers their payroll, and adds some — albeit minor — draft capital.
3. Target young reclamation projects in NBA free agency
Stanley Johnson, a former top-10 draft pick signed by the Lakers in the middle of the season, had his moments in a consistent rotation role. The Lakers should seek similar signings, that being formerly touted draft picks in need of a second chance or change of scenery, with whatever cap space they can muster. 
Kevin Knox, Moses Brown, Josh Okogie, and Frank Ntilikina fit the bill for the Lakers. Knox provides athleticism and perimeter shooting. Brown has been a productive starting center in the past. Okogie can fill up the cup. Ntilikina is a quality defender. These aren't sexy signings. But they're ones with upside and health on their side. 
The Lakers were held back by having 13 players who were 30 or older appear in games last season. They need youth because it's more likely to withstand injury and add legitimate depth. Johnson provided viable depth. Monk had the best season of his NBA career. Kendrick Nunn didn't play due to a knee injury but was an efficient shooter and scorer with the Miami Heat. 
Los Angeles has to take a flier on the types of young players they signed last season. One also figures they ink a couple veterans to league minimum deals to hold down rotation roles. If the Lakers get out of Westbrook's $47 million 2022-23 salary, that's a bonus, but they have to be of the mindset of getting through next season younger and more effective.
All stats courtesy of Basketball-Reference. Contract figures courtesy of Spotrac.