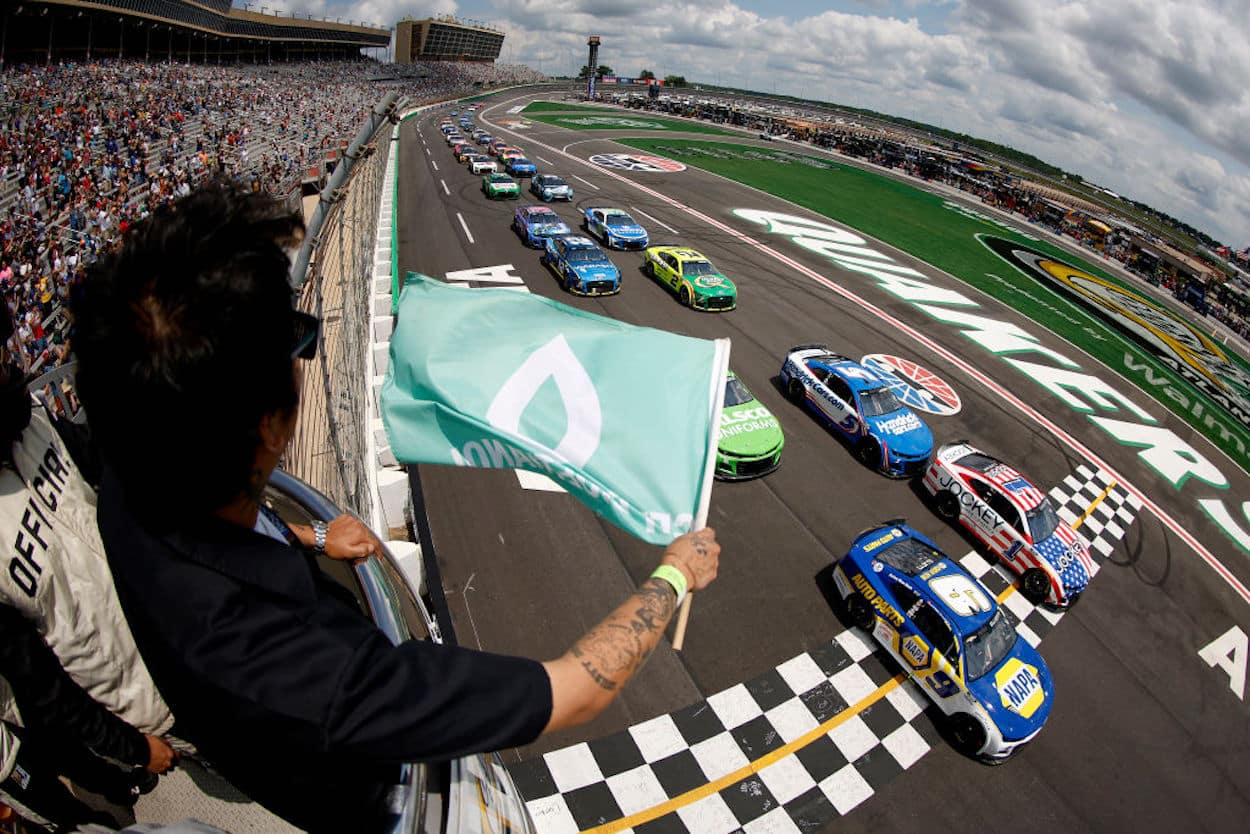 3 Things NASCAR Nailed and 3 Things NASCAR Botched Badly With the 2023 Cup Schedule
While the 2023 NASCAR season hasn't arrived yet, the schedule has been released. Let's break it all down.
It felt like the day would never come, but NASCAR, at long last this week, delivered the 2023 Cup Series schedule.
However, unlike a good Christmas present that's worth the wait, the schedule — which NASCAR typically releases no later than Labor Day — proved to be disappointing on several fronts.
One item on the schedule that didn't disappoint was the NASCAR All-Star Race moving from Texas Motor Speedway to the fabled North Wilkesboro Speedway, which just reopened for business earlier this year after sitting mostly silent for the past 26 years.
But aside from the addition of North Wilkesboro, the schedule features few wins for the sport when you consider the collective best interests of NASCAR's various stakeholders — fans, sponsors, drivers, team members, and, of course, the race tracks.
Up next, let's take a look at two changes to the schedule worth celebrating, along with North Wilkesboro's arrival. Then, we'll turn the focus to three features of the schedule that are rather dreadful.
Stripping Texas Motor Speedway of one of its races is a win-win
Almost as terrific as NASCAR moving the All-Star Race to North Wilkesboro is the fact that the move comes at the expense of Texas Motor Speedway — which, for the first time since 2004, will host just one Cup Series event.
Look, I personally have nothing against TMS. I covered two race weekends there during my days as a writer for FOX Sports, and I enjoyed both trips immensely. In terms of facilities, it's hard to top TMS — with its one-of-a-kind BIG HOSS video screen and vast array of high-quality luxury suites.
The problem with Texas is the quality of the actual racing, which has suffered enormously in recent years. In fact, this year's All-Star Race was such a humdrum, follow-the-leader affair that NASCAR had to manufacture a caution near the end of the event just to make the finish look exciting.
Until Texas can figure out how to put on a better show, it has no business hosting multiple Cup races in a season, so, thankfully, its only date on the 2023 calendar is September 24 — the first race in the Round of 12.
Atlanta is wise to turn the lights back on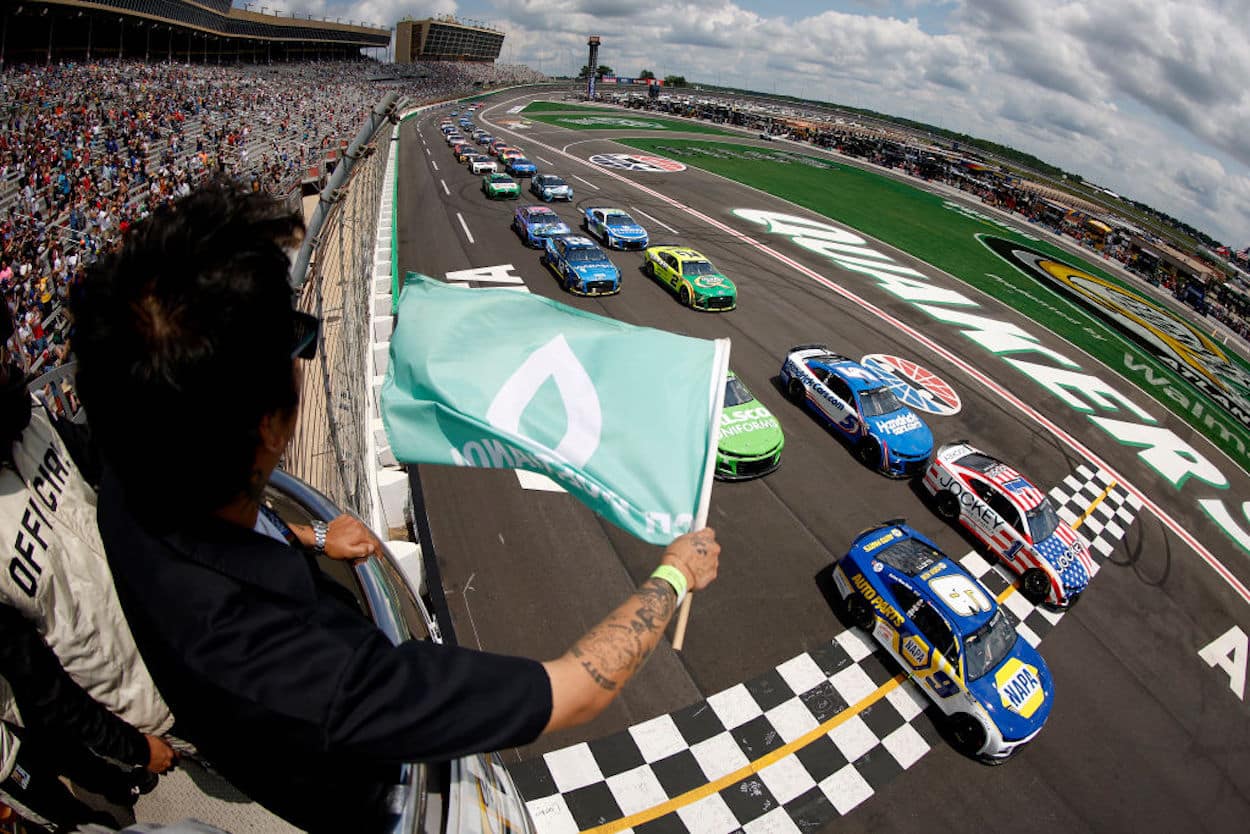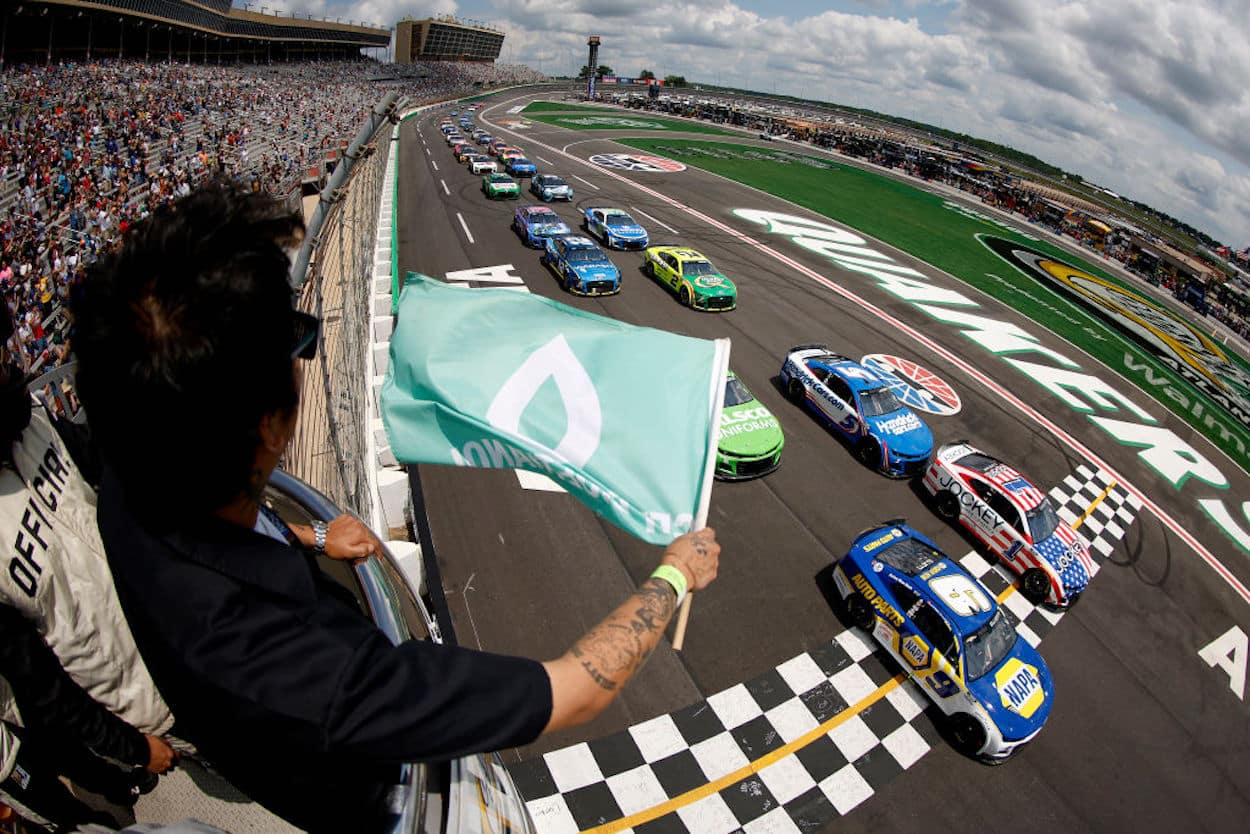 It's been nearly a decade since Atlanta Motor Speedway utilized the technology at its fingertips and scheduled a night race for the Cup Series.
That'll change next year when the 1.54-mile suburban Atlanta track turns the lights back on for its July 9 event. This is a good move for multiple reasons. No. 1, fans and drivers love night racing, and the number of night races has been significantly reduced in recent years. 
No. 2, this will be the first nighttime Cup event at AMS since track officials added banking and narrowed the racing groove, creating the restrictor-plate style of racing that fans crave but see only a few times a year.
Think watching drivers run three- and four-wide under the lights at Daytona is fun? Just wait until it happens at Atlanta. This has all the makings of a bare-knuckle affair that you don't want to miss, so kudos to NASCAR for working with AMS officials to resurrect night racing here.
The Cup Series schedule needs more than one break, and that's putting it nicely
Now for the not-so-great aspects of the 2023 Cup Series schedule.
For the second year in a row, the Cup Series will compete from mid-February through early November with just one weekend off.
While that particular weekend couldn't be a more appropriate one — Father's Day — it seems counterproductive for drivers and teams to be competing on 37 and out 38 weekends (this includes the All-Star Race).
Not only is this a recipe for burnout, but it does nothing to promote family time — which seems antithetical to NASCAR's attempt to brand itself as a family-friendly sport. If I've got small children at home and I've made enough money to be comfortable financially for the rest of my life, this meat-grinder-of-a-schedule would be enough for me to seriously contemplate packing it in and taking an early retirement.
We can only hope that at some point in the future, NASCAR will at least go back to giving its participants Easter Sunday off. The longstanding tradition of the Cup Series being idle on Easter ended last season when someone came up with the idea of moving Bristol's spring dirt race to Easter Sunday — a day that many treat as sacred. The Cup Series will be back on the dirt next Easter, but let's hope this is the final installment of this terribly misguided experiment.
Speaking of experiments, the Cup Series is headed back for Round 2 at the LA Coliseum in early February before heading to Daytona for Speedweeks. Asking drivers and teams to essentially cut their already short off-season break a week shorter so they can travel nearly 2,500 miles for an exhibition race is a pretty big ask. In fact, it's too big of an ask.
Let's hope that in future seasons the Busch Light Clash returns to its rightful place: Daytona International Speedway, aka The World Center of Racing.
NASCAR is missing the mark in keeping the Brickyard on the Indy oval
Inexplicably, the NASCAR Cup Series will forego its race at the iconic 2.5-mile Indianapolis Motor Speedway for the third year in a row, opting instead for its participants to compete on the IMS road course.
From Kevin Harvick to Kyle Busch to Denny Hamlin and others, drivers have spoken out loudly in opposition to this plan since it first became a thing in 2021. But for some reason, NASCAR insists on going back for Round 3.
Maybe we should go ahead and just move the Daytona 500 to the Daytona International Speedway road course while we're at it. Of course, I jest. Nothing could be more ridiculous than that. But having the Brickyard 400 contested on the Indy road course instead of the Indy oval is a close second on the ridiculous meter.
Two Saturday races are far too few
What happened to all the Saturday races? It wasn't all that long ago that the Cup Series schedule traditionally included no fewer than a half dozen races on Saturday. 
That number has dropped significantly in the past couple of years, however, and next season just two races — the August regular-season finale at Daytona and the September playoff race at Bristol — will be run on a day other than Sunday.
So much for having a buffer weekend day if it rains, as it did last month at Daytona. And so much for giving drivers and teams a few Sundays off to spend time with their families. If the schedule is going to consist of 37 races on 38 weekends, the least NASCAR can do is have a few of those races be on Saturday, right?
You would think so. But when it comes to scheduling, NASCAR's decisions are all too often headscratchers at best. 
The 2023 schedule is no exception.
Like Sportscasting on Facebook. Follow us on Twitter @sportscasting19 and subscribe to our YouTube channel.