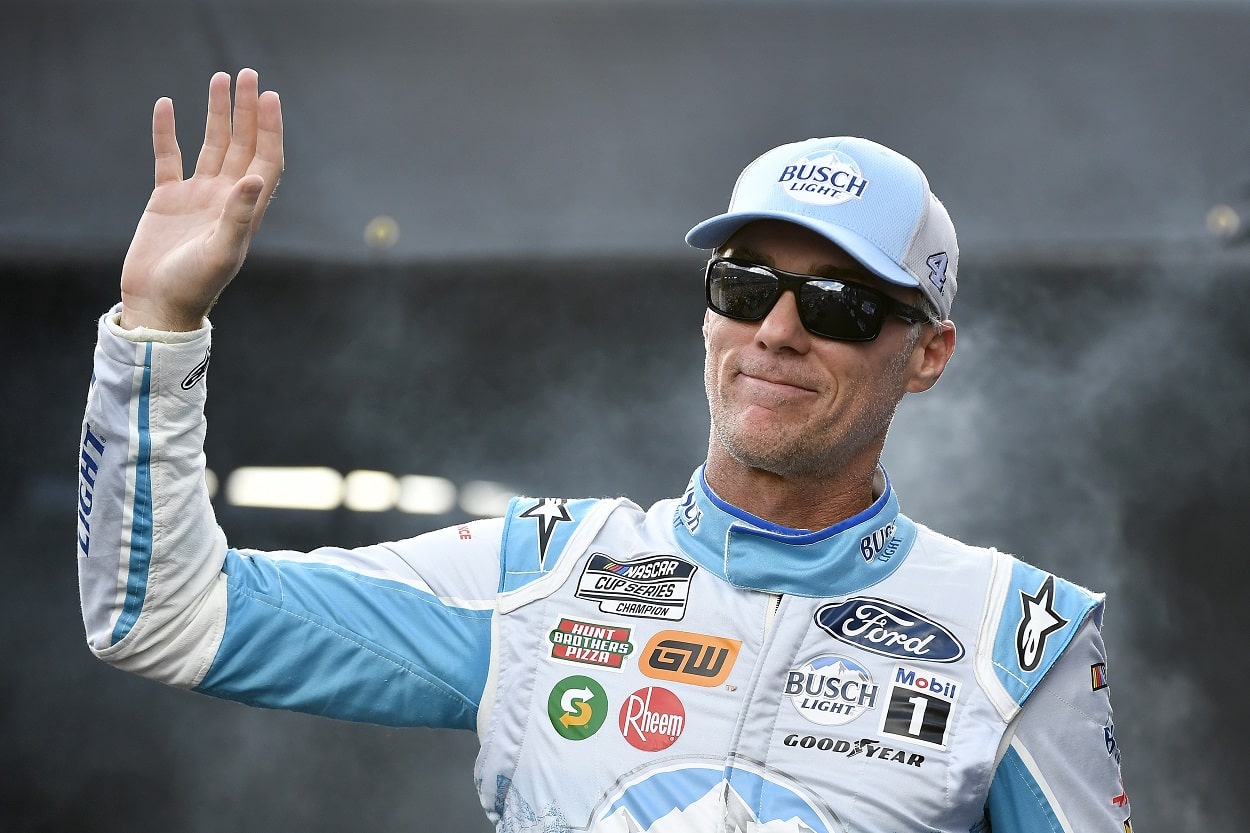 Last-Place Kevin Harvick Still Has a Pair of Good Chances to Keep His NASCAR Title Hopes Alive
Kevin Harvick sits in last place in the NASCAR Playoffs standings but isn't out of it just yet.
Many NASCAR Cup Series playoff drivers had problems in the postseason opener Sunday at Darlington Raceway, but none more than Kevin Harvick, who also still might be best positioned to dig out of his hole in the standings.
Harvick entered the NASCAR Playoffs tied for eighth in the 16-driver field after back-to-back wins in the final month of the regular season at Michigan International Speedway and Richmond Raceway extended his streak of playoff appearances to 13 straight years.
Kevin Harvick was outside the playoff grid late in the regular season
It had been somewhat of a down year for Harvick and the No. 4 Stewart-Haas Racing team before their triumph at Michigan. Harvick sat 10th in the points standings going into that race but was outside the playoff grid because 14 different winners had already grabbed their seats at the playoff table.
He was nearly 100 points behind Martin Truex Jr. in 16th with four races left in the regular season, so a win was his only practical path to the postseason.
Then Harvick reminded everybody why he is a future NASCAR Hall of Famer. He led the final 38 laps to snap a 65-race winless streak that stretched across three seasons. He then went to Richmond a week later and officially clinched his spot in the playoffs with his second victory in as many weeks.
Those performances were similar to his 2020 campaign when he won a career-high and series-high nine races before he narrowly missed the Championship 4. He had been part of the final four drivers with a chance at the championship in the season finale each of the previous three seasons and had won the title in 2014.
Still, 65 races without a win is a long time for a 46-year-old driver. Not many drivers consistently win races or even contend for wins at that age. Jimmie Johnson, for example, was 41 years old when he won his last race. He stayed in the series for three more years but never finished better than third and missed the playoffs in his final two seasons.
However, Harvick turned his campaign around instantly and entered the playoffs with some momentum.
Then his car burst into flames.
Fire at Darlington dropped him to last in the playoff standings
Harvick was running inside the top five with 93 laps left in the Southern 500 at Darlington when a fire erupted from underneath his car. The flames grew larger as he tried to get to pit road and were coming through his dashboard by the time he stopped on the apron and got out of the car.
He was unhurt, but he was some kind of upset after his mandatory visit to the infield care center.
"What a disaster for no reason," Harvick said in his television interview. "We didn't touch the wall. We didn't touch a car, and here we are in the pits with a burned-up car, and we can't finish the race during the playoffs because of crappy-ass parts."
Harvick ultimately finished 33rd and fell to last place in the playoff standings, 13 points behind Daniel Suarez and the elimination cutline of 12th. Luckily for Harvick, two of the tracks where he's had some of his most success are on the schedule to close out the first round of the playoffs.
Harvick has excellent career stats at Kansas and Bristol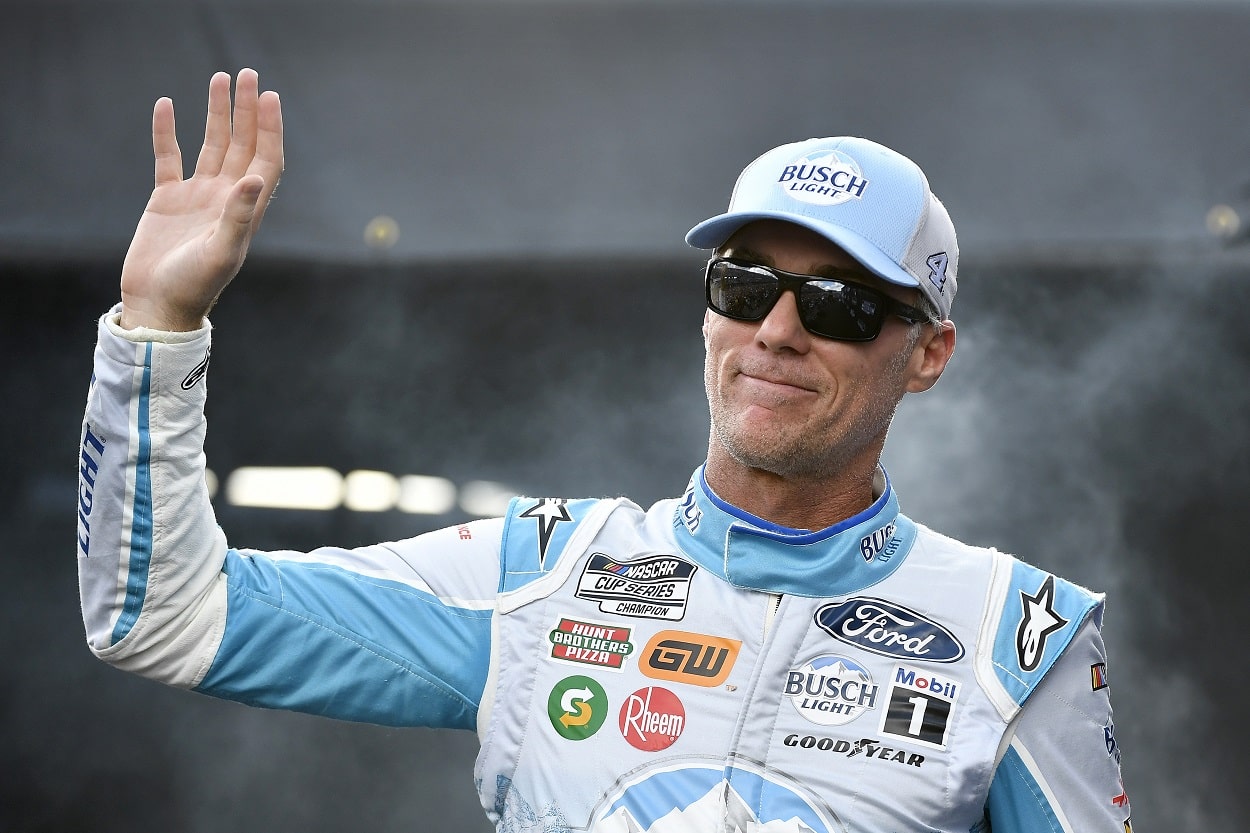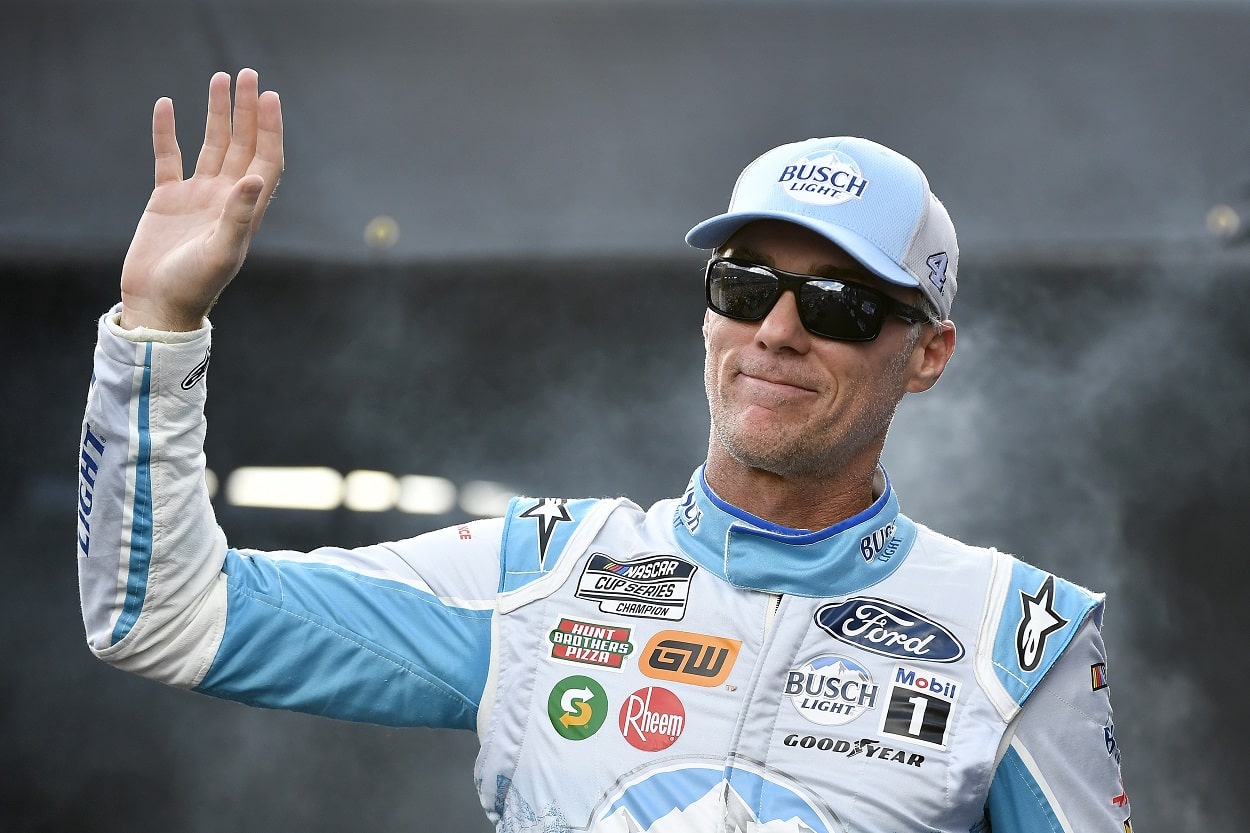 The Cup Series is scheduled to run the second playoff race Sunday at Kansas Speedway, where Harvick has three previous victories and leads all active drivers with a 9.1 average finishing position.
If the Kansas race doesn't go well, Harvick will still have a chance in the first-round finale a week later in the night race at Bristol Motor Speedway. Harvick also has three career wins on the concrete surface at the half-mile oval and nearly won that race a year ago.
While leading with 33 laps to go, Harvick nudged Chase Elliott high in Turn 1, which cut down Elliott's left-front tire. Elliott returned to the track after replacing the tire and passed Harvick with his fresh tires six laps later after a trip to pit road.
Elliott then sat in front of Harvick and held up the No. 4 car while Elliott's Hendrick Motorsports teammate Kyle Larson made the pass for the win with three laps remaining.
Harvick was predictably irate, and he and Elliott had a shouting match on pit road after the race. Harvick also punted Elliott into the wall three weeks later at the Charlotte Motor Speedway Roval.
Despite that incident, Harvick could hardly ask for two better tracks to be on the schedule for the rest of the first round. 
He might currently be at the bottom of the playoff standings, but Harvick's chances at his second career championship are still far from over.
Stats courtesy of Racing Reference
Like Sportscasting on Facebook. Follow us on Twitter @sportscasting19 and subscribe to our YouTube channel.