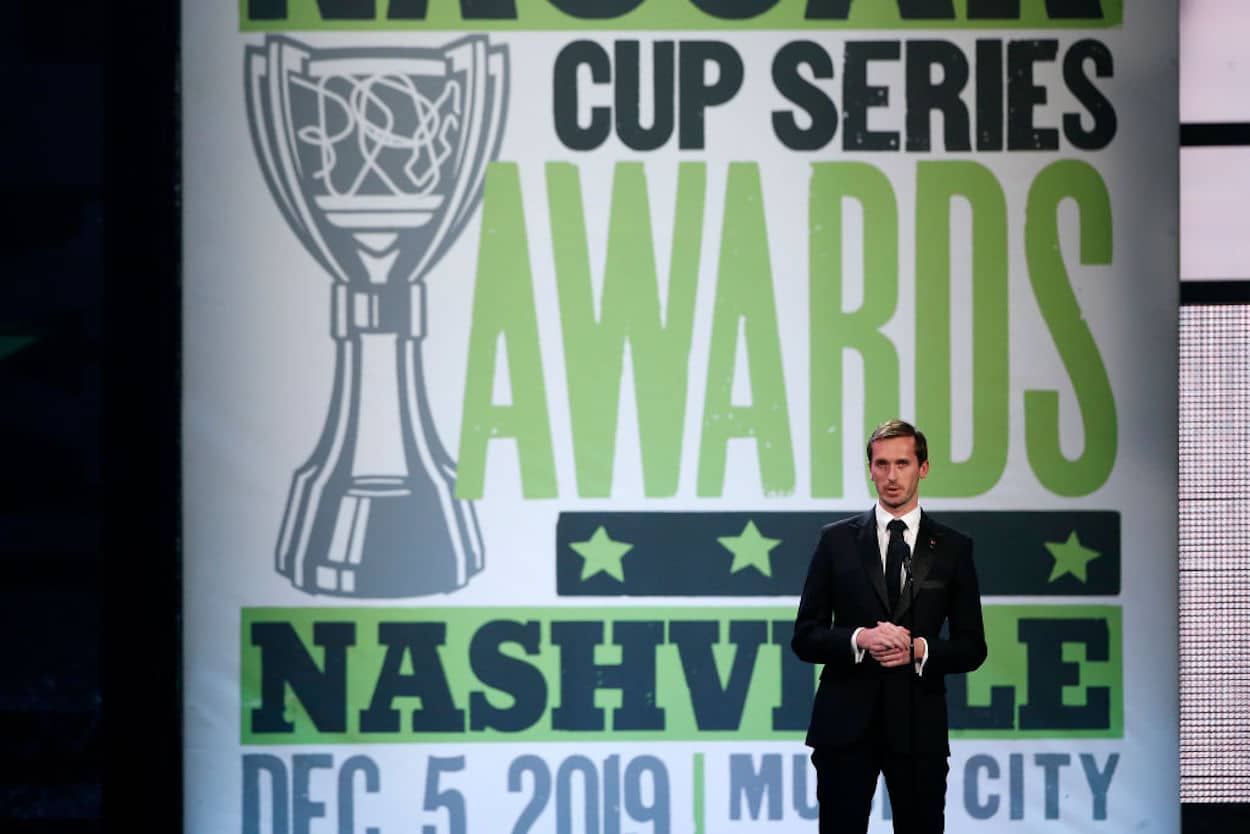 5 Alternative (and Possibly Better) Destinations for the NASCAR Cup Series Awards Banquet
After a long NASCAR season, the awards banquet puts a bow on the year. But what if that event happened somewhere other than Nashville?
Continuing a tradition that began in 2019, Nashville played host this week to the NASCAR Awards ceremony honoring the sport's top performers from the previous season, including its champions.
But is Tennessee's capital — nicknamed the "Music City" — really the best place for NASCAR to crown its Cup, Xfinity, and Truck Series champions and celebrate a season that recently ended?
While Nashville certainly has perks — it's a hotbed for music and entertainment and not all that far, relatively speaking, from the Charlotte, North Carolina area where most NASCAR drivers live — other places are just as worthy of hosting this annual red-carpet affair.
Here are five cities that deserve that opportunity in the future.
Daytona Beach, Florida
Good luck finding a more appropriate destination city for the NASCAR Awards than Daytona Beach, Florida — the birthplace of NASCAR.
It was here in 1948 that NASCAR became an organized, professional stock-car racing series thanks to the vision of its founder, the late William H.G. "Big Bill" France.
Of course, Daytona is also the host city of NASCAR's "Super Bowl" —the Daytona 500, held every February since 1959 at the fabled 2.5-mile Daytona International Speedway that France built. Prior to that, drivers raced on the actual beach, of course.
If the NASCAR season is going to officially begin at Daytona every year, why not end it there — at least in a roundabout away — with the awards banquet? Seems fitting enough, methinks. 
Charlotte, North Carolina
OK, this one almost makes too much sense. With Uptown Charlotte being the home of the NASCAR Hall of Fame and the metro Charlotte area being home to almost every NASCAR driver and their team's respective headquarters, moving the NASCAR Awards to Charlotte at some point seems like a no-brainer.
Not only would it almost completely eliminate travel — which drivers and almost everyone else in the sport gets their fill of throughout the year — but it would allow participants in the early December event to sleep in their own beds and soak up some extra time with their families during the all too short off-season.
Need a venue? Look no further than the NASCAR Hall of Fame, which is big enough and fancy enough to accommodate and offers the perfect scenery for an event honoring the stars of NASCAR, given that the entire building is dedicated to, well, NASCAR.
Phoenix, Arizona
If the Phoenix area is good enough to host the season finale for NASCAR's top three series, as it has since 2020, it's also good enough to host the NASCAR Awards.
The weather in south-central Arizona is still fairly balmy in early November, so maybe NASCAR should move the banquet up a few weeks from early December and let the drivers celebrate their season just a couple of days after championship weekend concludes.
That way, no one is making a special trip anywhere, and when the banquet is over, everyone can head home to spend the rest of the off-season getting reacquainted with the people they've seen sparingly over the past nine months.

Los Angeles, California
The Los Angeles market is a huge one, to put it mildly, and NASCAR has made some significant inroads in the LA metro area with its annual race weekend at Auto Club Speedway in Fontana and the new-for-2022 Busch Light Clash exhibition held at LA Memorial Coliseum.
With the glitz and glamour of Hollywood and Beverly Hills as a backdrop, NASCAR could use the banquet — and other events from the multi-day Champion's Week celebration festivities — to attract new fans and also get a jump start on promoting the next year's early-season races at Fontana and the LA Coliseum.
New York City, New York
If NASCAR wants to truly embrace its past with regard to Champion's Week and the NASCAR Awards ceremony, "the Big Apple" is the place to be. It was here — and nowhere else — that NASCAR held its postseason banquet from 1981-2008 before venturing to Las Vegas and eventually Nashville.
If NASCAR is down with having a "throwback" race weekend every year at Darlington, then it should likewise go for a throwback-style awards ceremony in a city that, over three decades, became synonymous with this black-tie event and all the activities surrounding it.