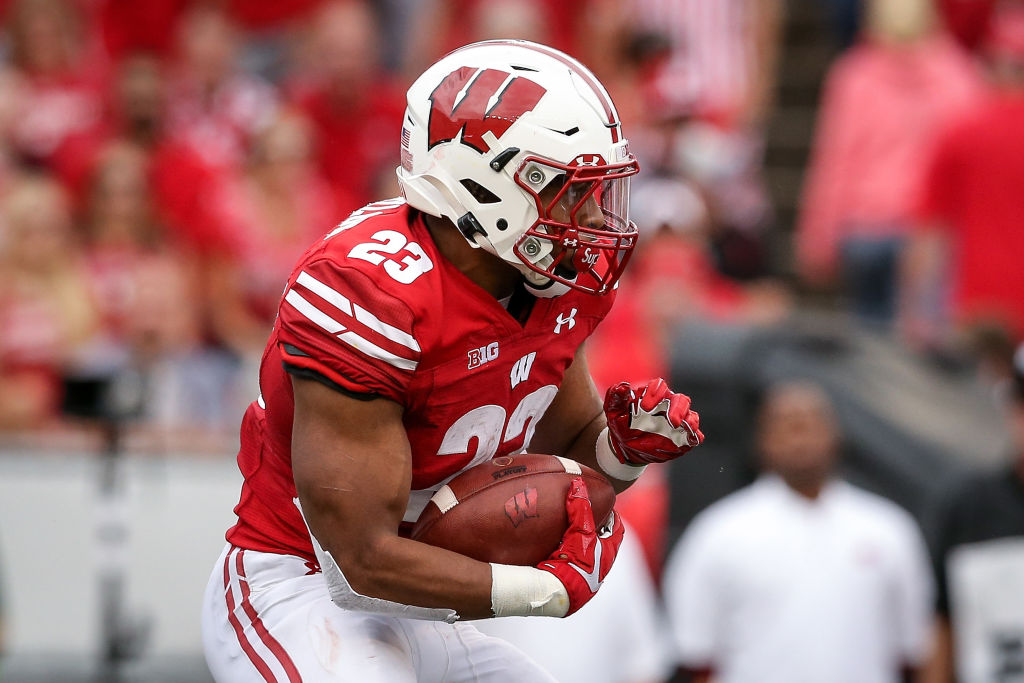 5 Bold Predictions for Big Ten College Football
In a few weeks, Big Ten college football could be the second-best conference. We made some bold predictions about the conference's future.
Big Ten college football has a prime opportunity to make the playoffs this season. A few Big Ten teams are currently in the top 10. Within a few short weeks, they could make a claim for the second-best conference in the country. Here are our bold Big Ten predictions for the 2019-20 season.
1. Ohio State will lose a game but make the CFP
In each of the last two years, the Buckeyes have experienced season-altering losses (Iowa in 2017 and Purdue in 2018). Those blowouts kept them from making the College Football Playoff. This year we won't see a big loss, but Ohio State will slip up against Penn State. The Nittany Lions have given the Buckeyes a lot of grief with James Franklin as head coach. This year it will be another great matchup.
2. Justin Fields will win Big Ten Offensive Player of the Year
After transferring from Georgia, Justin Fields has been everything Ohio State envisioned. The No. 2 quarterback in the 2018 recruiting class, Fields has the ability to make every play in Ryan Day's offense.
So far this season, he's thrown nine touchdowns with zero interceptions and is averaging nearly nine yards per attempt. Fields has also been a major threat on the ground, running for four touchdowns. If he keeps up this pace, there's no reason he can't win the Big Ten Offensive Player of the Year award.
3. Michigan will lose four games
The Wolverines have struggled so far this season. Their offense doesn't look as potent as fans expected, with Shae Patterson under center for his second season with the maize and blue. Their conference slate won't be easy, as they face Wisconsin in Week 4, back-to-back games against Penn State and Notre Dame, and then finish the season with the annual rivalry game against the Buckeyes at home.
We don't expect them to come away with the victory in any of these games. An eight-win season could be enough for Jim Harbaugh to seek a coaching opportunity in the NFL.  
4. Michigan State will win the East
Mark D'Antonio always seems to coach up his teams when the doubts are there. Even though the team had a major gaffe in the Week 3 loss to Arizona State, we still expect them to win a three-way tiebreaker and win the Big Ten East division. This will propel them into the championship game where they'll more than likely face Wisconsin. This brings our prediction of OSU returning to the college football playoff to fruition.
5. Jonathan Taylor will run for over 2,000 yards and catch 35 passes
It isn't a bold prediction that Jonathan Taylor will run for over 2,000 yards; he hit that mark last year. It's bold because he'll reach those numbers AND be a threat receiving the ball. Taylor caught just eight passes in each of his first two seasons in Madison. But this year he's already hauled in five in two games. 
At this pace, Taylor could easily reach 25 before conference championship week. If he gets the two extra games, he'll reach the 35-reception mark.