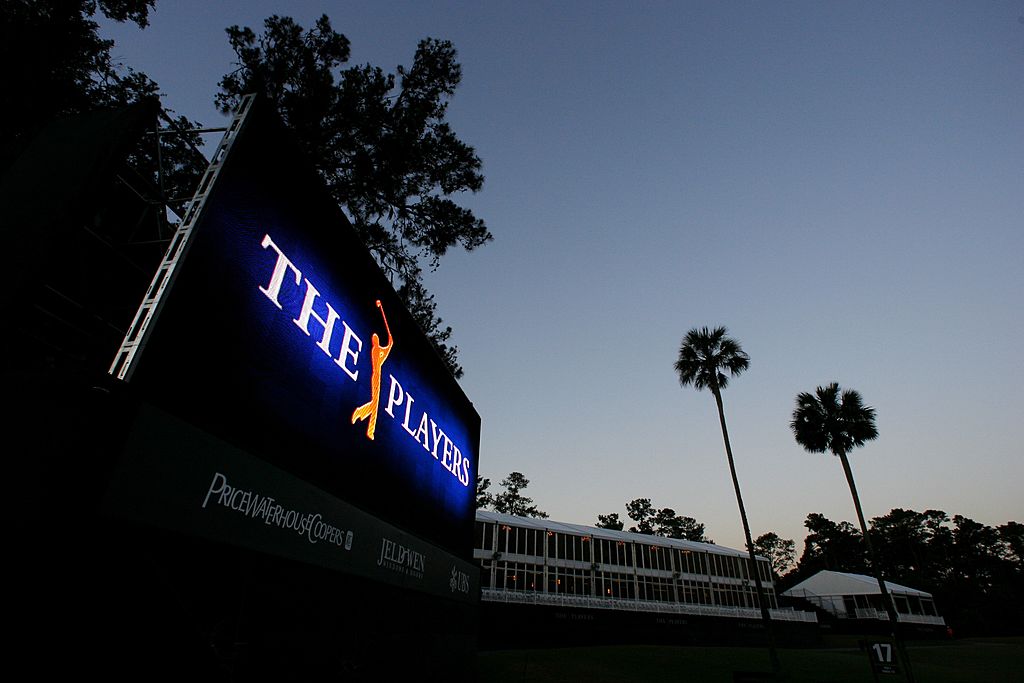 5 Groups to Watch at The Players Championship 2020
With one of the deepest fields in golf, here are five groups to watch at the 2020 edition of The Players Championship from TPC Sawgrass.
The Players Championship, the flagship event of the PGA Tour, is often considered golf's unofficial fifth major, and for good reason. This is one of the strongest fields of the entire year, including the four major championships, and the finish at Pete Dye's famed Stadium Course at TPC Sawgrass is usually quite dramatic. Between the famed par-3 17th and the daunting par-4 18th, there's never an easy road home at The Players Championship.
As always, the field is stacked at The Players. 19 of the top 20 players in the world are at Sawgrass this week, with only Tiger Woods missing out on what the players call "Our Championship" due to ongoing issues with his back.
Even with Tiger out, there are plenty of storylines to follow this week in Florida. Here are five groups to watch at the 2020 edition of The Players Championship.
Patrick Reed, Patrick Cantlay, Hideki Matsuyama
Round 1: 10th tee-8:24 a.m. ET, Round 2: 1:29 p.m. ET
Any group that Patrick Reed plays in is bound to be entertaining and the eighth-ranked player in the world is playing quite well. The 2018 Masters champ won the WGC-Mexico Championship last month and is coming off a T-15 finish at Bay Hill. However, TPC Sawgrass hasn't been overly kind to Reed. In six starts at The Players, his best finish was a tie for 22nd in 2017.
Joining Reed in this featured group is the world's sixth-ranked player, Patrick Cantlay. Cantlay hasn't played since The Genesis Invitational last month, but the soon-to-be 28-year-old (his birthday is on St. Patrick's Day) does have top-20 finishes in three of his four starts in 2020. This will be Cantlay's fourth appearance at The Players. He missed the cut a year ago, tied for 23rd in 2018, and had his best finish in 2018, tying with Patrick Reed for 22nd.
Rounding out this trio is Hideki Matsuyama. The Japanese superstar is currently ranked 21st in the world and has finished sixth or better in two of his last three tournaments. Matsuyama has two top-10 finishes at The Players, the most recent coming just last year when he tied for eighth.
Dustin Johnson, Webb Simpson, Phil Mickelson
Rd. 1: 10th tee-8:35 a.m. ET, Rd. 2: 1st tee-1:40 p.m. ET
Leading this group is world No.5, Dustin Johnson. DJ hasn't been playing his best golf lately but he can look back on his performance at The Players Championship last year and take something from that. For the first time in 11 trips to TPC Sawgrass, Johnson finished in the top 10, tying for fifth. In fact, his best three finishes have come in the last three years (T-17, T-12, T-5).
World No. 7 Webb Simpson had a rare off week in his most recent start, a T-61 in Mexico, but he's playing phenomenal golf in 2020. He won in Phoenix and finished in solo third at the Sony Open. He also knows how to win at TPC Sawgrass. Simpson went wire-to-wire at The Players in 2018 to pick up his biggest win since his U.S. Open triumph in 2012.
And then, of course, there's Phil Mickelson. Lefty is still one of the biggest draws in the game and will have plenty of followers this week. Mickelson won The Players back in 2007 but it's been all or nothing for Phil in 2020. He has two top-3 finishes this year but has missed the cut in his other four events. You just never know what to expect from this guy.
Justin Thomas, Rickie Fowler, Jordan Spieth
Rd. 1: 10th tee-8:46 a.m. ET, Rd. 2: 1st tee-1:51 p.m. ET
How about this group of buddies? Justin Thomas is the highest-ranked player in this trio, currently sitting in fourth in the world rankings. Like Mickelson, it's been really good or really bad in 2020. In his last five events, Thomas has a win (Sentry Tournament of Champions), a missed cut, a T-3, another missed cut, and a T-6. His best finish at The Players was a T-3 in 2016.
Rickie Fowler owns one of the best finishes in the history of The Players Championship. In 2015, Fowler trailed by five with six holes to play and then went birdie-par-birdie-eagle-birdie-birdie (6-under) to finish to force a playoff. After Sergio Garcia was eliminated, Fowler and Kevin Kisner were still tied after the three-hole aggregate playoff. Rickie then stuck his tee shot on the famed 17th to within five feet and made the birdie putt for the biggest win of his career.
Jordan Spieth is lost right now. The former world No. 1 has dropped to 56th in the world and has finished 55th or worse, including a missed cut, in four of his five starts in 2020.
Adam Scott, Justin Rose, Xander Schauffele
Rd. 1: 1st tee-1:40 p.m. ET, Rd. 2: 10th tee-8:35 a.m. ET
Ninth-ranked Adam Scott leads this fantastic trio. The former Masters champ already has a win in 2020, that coming at The Genesis, and he also owns a win at The Players Championship. Yes, that came all the way back in 2004 but he's played well here over the years, including a tie for 12th in 2019.
Former world No. 1 Justin Rose is playing the most inconsistent golf of his career right now. Normally a shoo-in for a top 20 each and every week, Rose has missed the cut in three of his five starts in 2020. However, the 2016 Olympic gold medal winner did finish tied for eighth at Sawgrass a season ago and is looking to bounce back with a good week at The Players Championship.
Xander Schauffele recently dropped out of the top 10 in the world rankings, but the 26-year-old has a runner-up finish at Sawgrass, doing so in his debut at The Players in 2018. Schauffele did miss the cut last year so it's anyone's guess on how he does this week.
Rory McIlroy, Brooks Koepka, Jon Rahm
Rd. 1: 1st tee-1:51 p.m. ET, Rd. 2: 10th tee-8:46 a.m. ET
Look at this group. Rory McIlroy, Jon Rahm, and Brooks Koepka are the top three players in the world and they're grouped together on Thursday and Friday, which should be wild. McIlroy is the defending champion at The Players Championship and hasn't finished outside the top five in his last seven starts. Rory is playing arguably the most consistent golf of his career right now and is a threat to win every time he tees it up.
Had it not been for a crucial mistake at the 11th hole in the final round in 2019, Jon Rahm could've won The Players. He's also been playing amazing golf lately. In his last eight starts, Rahm has finished outside the top 10 just once, and that was still a top 20 at The Genesis. Rahm is a big threat this week.
Brooks Koepka didn't have the greatest week at Bay Hill. He shot a career-worst 81 in the third round of the Arnold Palmer Invitational, tying for 47th. But everyone knows that Koepka kicks things into gear for the big tournaments. Don't be shocked to see his name near the top of the leaderboard as The Players Championship winds down.