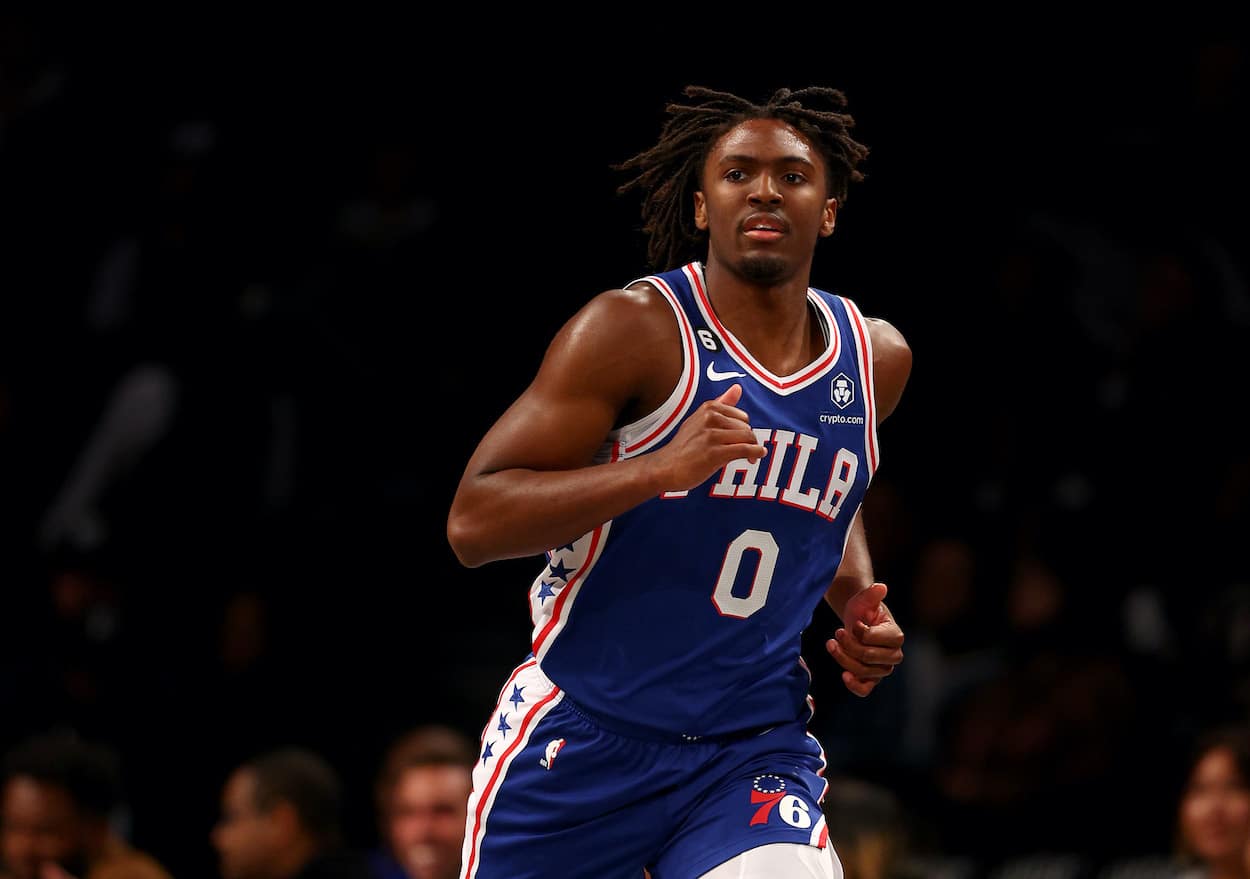 5 Things We Learned About the 76ers From Their Impressive Preseason Debut Against the Nets
What did we learn about the 76ers in their preseason debut?
The Philadelphia 76ers made their preseason debut on Monday night against the Brooklyn Nets, and although Joel Embiid and James Harden didn't take the court, there was much to note from the team's first tune-up ahead of the 2022-23 NBA season. Tyrese Maxey led the way with 20 points and three assists, De'Anthony Melton and Montrezl Harrell proved why they were brought in this offseason, and the Sixers left Brooklyn with a 127-108 victory.
So, here are five things we learned about the 76ers from their preseason debut.
1. Tyrese Maxey is going to be a superstar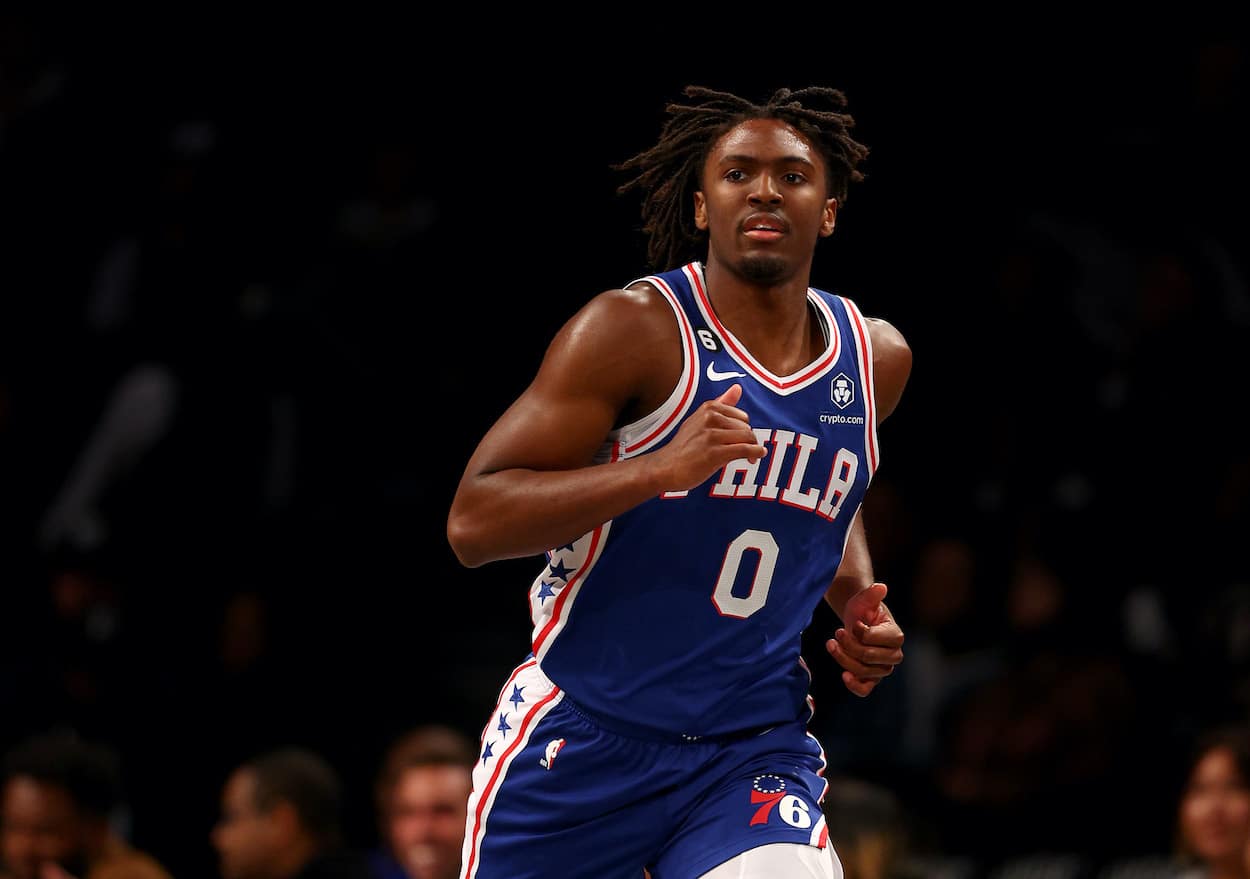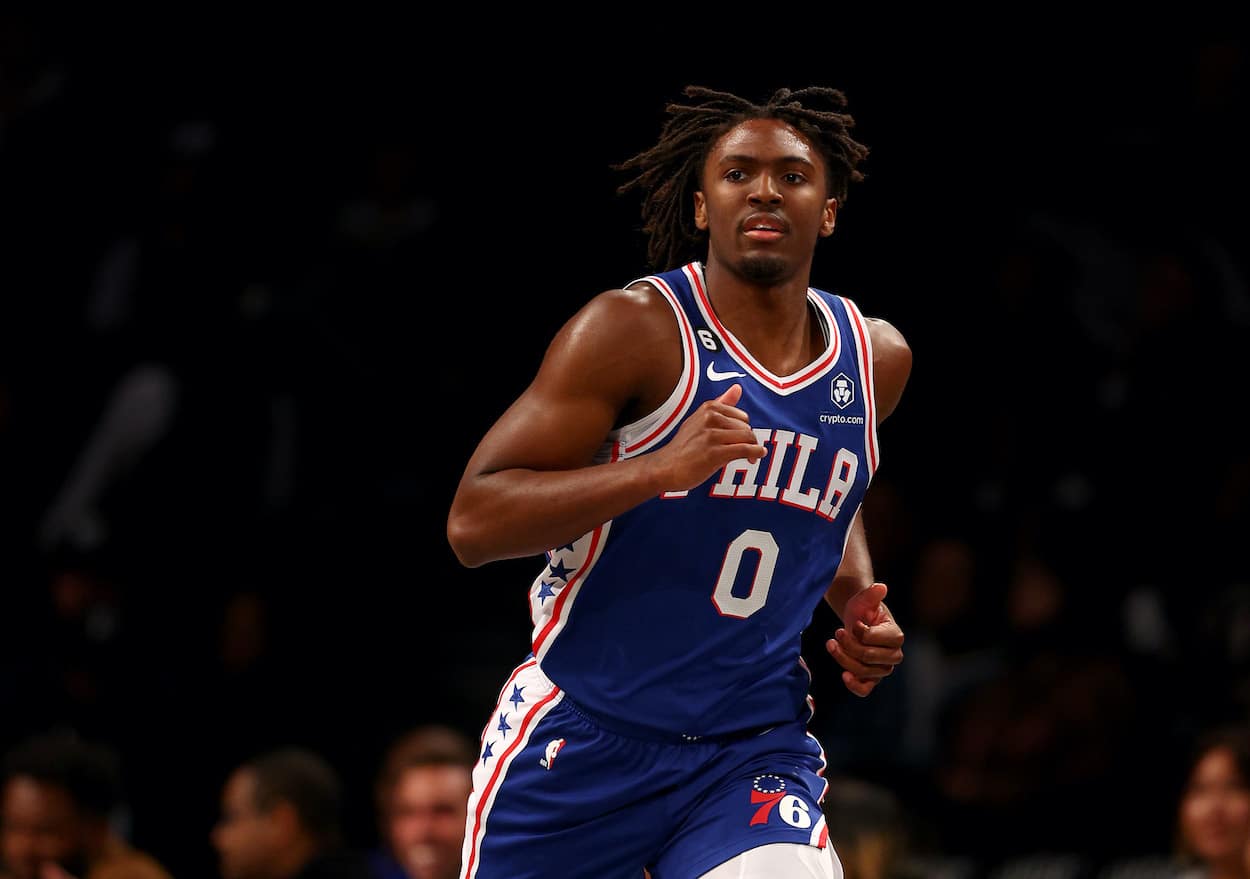 To be fair, we probably knew this already — but Tyrese Maxey seems to have taken yet another step forward in his impressive development.
The 21-year-old came out firing and scored the first eight points of the game. Without Philadelphia's two superstars in the lineup, Maxey took over and scored or assisted on 22 points in his first seven minutes of game action. Is that good?
And these weren't meaningless preseason stats. Maxey was the best player on the court in the first quarter with Kevin Durant, Kyrie Irving, and Ben Simmons on the other end. We're witnessing a rapid rise to superstardom with Maxey, and there's no reason he shouldn't be an All-Star this season.
2. De'Anthony Melton is precisely what the Sixers needed off the bench
De'Anthony Melton was one of the few Sixers who struggled to score on Monday night. He finished his Philadelphia debut with five points on 2-for-10 shooting and 1-for-7 from three, but his defensive impact is exactly what the 76ers have been missing from their bench.
Melton pressured ball-handlers and expertly jumped passing lanes all night. He finished the game with three steals and one block, and he looked to push the ball in transition off turnovers, which resulted in some easy Maxey buckets. He's going to fit right in.
3. Montrezl Harrell isn't an upgrade over Paul Reed
The Sixers knew what they were getting in Montrezl Harrell when they signed him in free agency. The gritty forward will out-hustle everyone on the other side of the court, but his physical style of play leaves him prone to racking up multiple fouls in a short period of time.
That's exactly what we saw Monday night, as Harrell fouled out after just 12 minutes on the court. But wait. Isn't that why Doc Rivers has been hesitant to play Paul Reed extended minutes off the bench? Harrell is going to steal a ton of Reed's playing time this season, but is he even an upgrade? I say no.
4. Matisse Thybulle has a new jump shot
Matisse Thybulle has been one of the most impactful defenders in the NBA since he joined the 76ers in 2019, but his jump shot has always held him back. The 25-year-old is shooting just 32.4% from three in his career. If he can just get that percentage up to the high-30s, he can finally take a step toward reaching his full potential.
It seems Thybulle has been working on his jumper over the offseason. The shooting guard debuted a new shooting stroke on Monday night, and it's clear he's working on keeping that right elbow in line with the rim instead of letting it slip out to the side. The Sixers need Thybulle to become a competent shooter if they're going to trust him to play crucial playoff minutes, and he might just be on his way.
5. Ben Simmons is the same player he's always been
Ben Simmons had more than a full year to work on his shooting and refine his offensive game, but I guess he wasn't interested in improving. The former Sixer went 0-for-2 from the free-throw line and bricked a turnaround jumper in the lane Monday night, all while getting showered with boos in the Nets' home arena.
Have fun with that, Brooklyn.
Like Sportscasting on Facebook. Follow us on Twitter @sportscasting19.