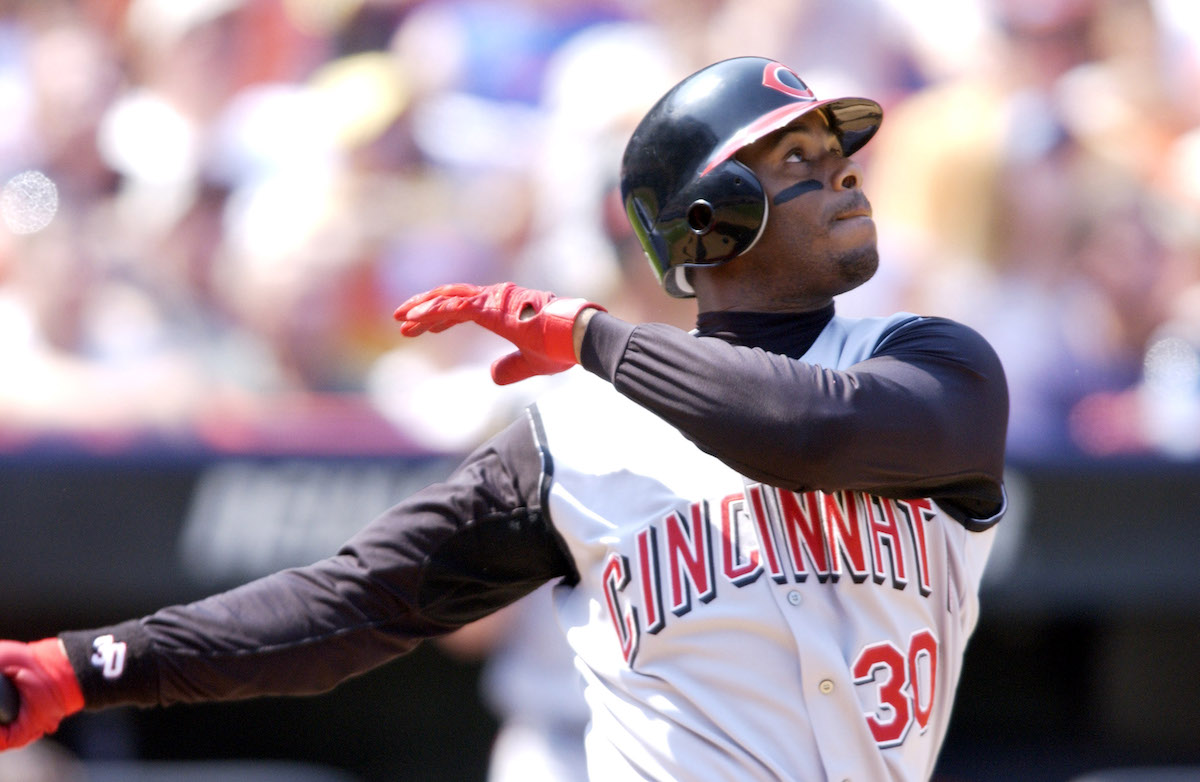 52-Year-Old Ken Griffey Jr. is Still No. 6 on the Penny-Pinching Cincinnati Reds Payroll
Ken Griffey Jr. is 52 years old. He's been out of baseball for over a decade. He's still No. 6 on the Cincinnati Reds payroll because the organization can't stop pinching pennies.
Ken Griffey Jr. will celebrate his 53rd birthday shortly after the conclusion of the 2022 MLB season, and he hasn't logged an at-bat for the Cincinnati Reds since midway through the 2008 campaign. In fact, the organization traded him to the Chicago White Sox for Nick Masset and Danny Richard that year, and he went on to suit up for the Seattle Mariners before hanging up the cleats in 2010.
Channeling his inner Bobby Bonilla, though, he's still on the Reds' books, bumping up his net worth due to a deferred salary.
And he's not just on the books. He's one of the leading earners as the penny-pinching franchise keeps cutting costs and failing to acquire high-priced players of any significance.
Cincinnati Reds keep wheeling and dealing … just not to be competitive
Though the Reds finished 83-79 last season, trailing only the Milwaukee Brewers and St. Louis Cardinals in the National League Central standings and coming up seven games shy of their second consecutive wild-card appearance, they're making no pretenses about remaining competitive in 2022.
Before the lockout began, they dealt catcher Tucker Barnhart, one of the better defensive backstops in baseball, to the Detroit Tigers, who immediately picked up his $7.5 million team option. They waived Wade Miley, fresh off a season in which he logged a 3.37 ERA over 163 innings, and paved the way for him to join the Chicago Cubs.
"Like I said the other day, we're aligning our payroll with our resources," general manager Nick Krall said after the Miley decision, per Bob Nightengale of the Cincinnati Enquirer. "That's where making this move today made sense for us."
He wasn't done making that alignment adjustment.
After the league and MLBPA reached an agreement and ended the lockout, the Reds sent Sonny Gray to the Minnesota Twins and followed that up by dealing All-Star outfielder Jesse Winker to the Seattle Mariners, who also agreed to take on the full contract owed to third baseman Eugenio Suarez ($11 million in base salary over each of the next three years).
In return for the trio of trades, they received minor league pitcher Chase Petty, outfielder Jake Fraley, right-hander Justin Dunn, minor league pitcher Brandon Williamson, minor league third baseman Nick Quintana, and a player to be named later (via the Mariners).
Notably, none of those players have salaries of any significance.
Where Ken Griffey Jr. sits on the Cincinnati payroll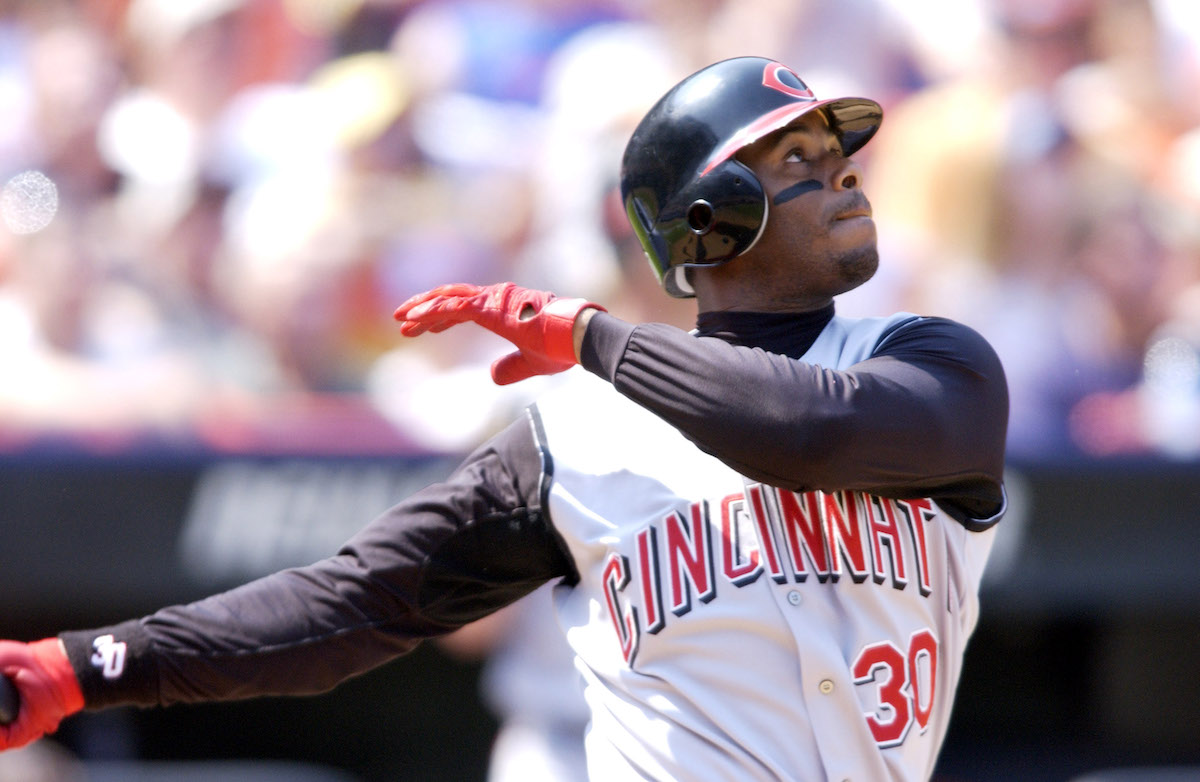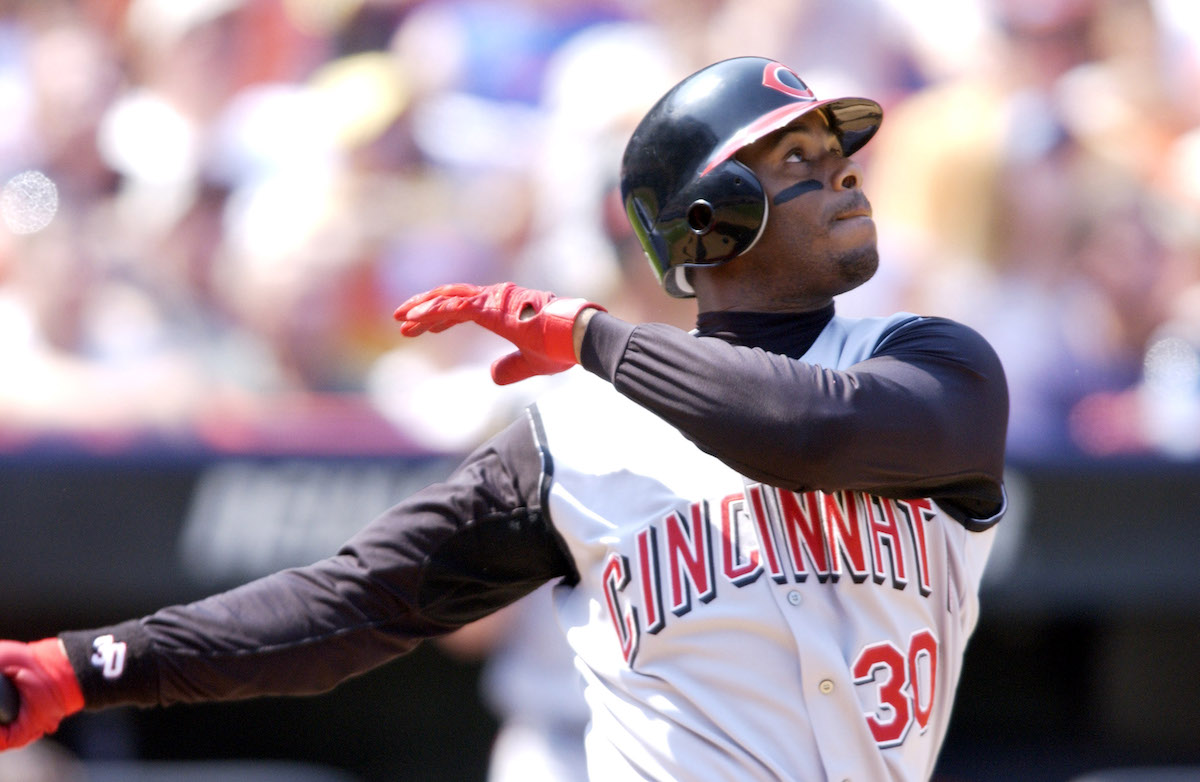 Again, Ken Griffey Jr. has not played MLB baseball since 2010 and spent the last two years of his career with organizations other than Cincinnati. The Reds, meanwhile, are — at least theoretically — an MLB franchise invested in winning games … or at least competing in them en route to a prominent spot in the next draft.
The year is 2022, but Griffey is now one of the team's six highest-paid players thanks to the decisions to jettison productive players (and let others, like Nick Castellanos, who opted out of a $16 million payday in favor of free agency, remain on the open market):
38-year-old first baseman Joey Votto: $25,000,000
33-year-old third baseman Mike Moustakas: $16,000,000
34-year-old outfielder Shogo Akiyama: $8,000,000
29-year-old starting pitcher Luis Castillo: $7,500,000
27-year-old starting pitcher Tyler Mahle: $5,500,000
52-year-old retired outfielder Ken Griffey Jr.: $3,593,750
31-year-old outfielder Tyler Naquin: $3,500,000
34-year-old relief pitcher Justin Wilson: $2,300,000
31-year-old shortshop Kyle Farmer: $2,250,000
30-year-old relief pitcher Amir Garrett: $2,000,000
Cincinnati still has time to change this. Plenty of free agents remain available.
But why would it?
This offseason's series of moves, underscored by Griffey's prominent spot on the earnings leaderboard, even if he doesn't technically count on the active payroll, have shown little indication that the Reds are prioritizing the accumulation of talent over the minimization of expenses.
At least Cincinnati fans still have Joe Burrow and the Bengals.
Contract figures courtesy of Spotrac.com.