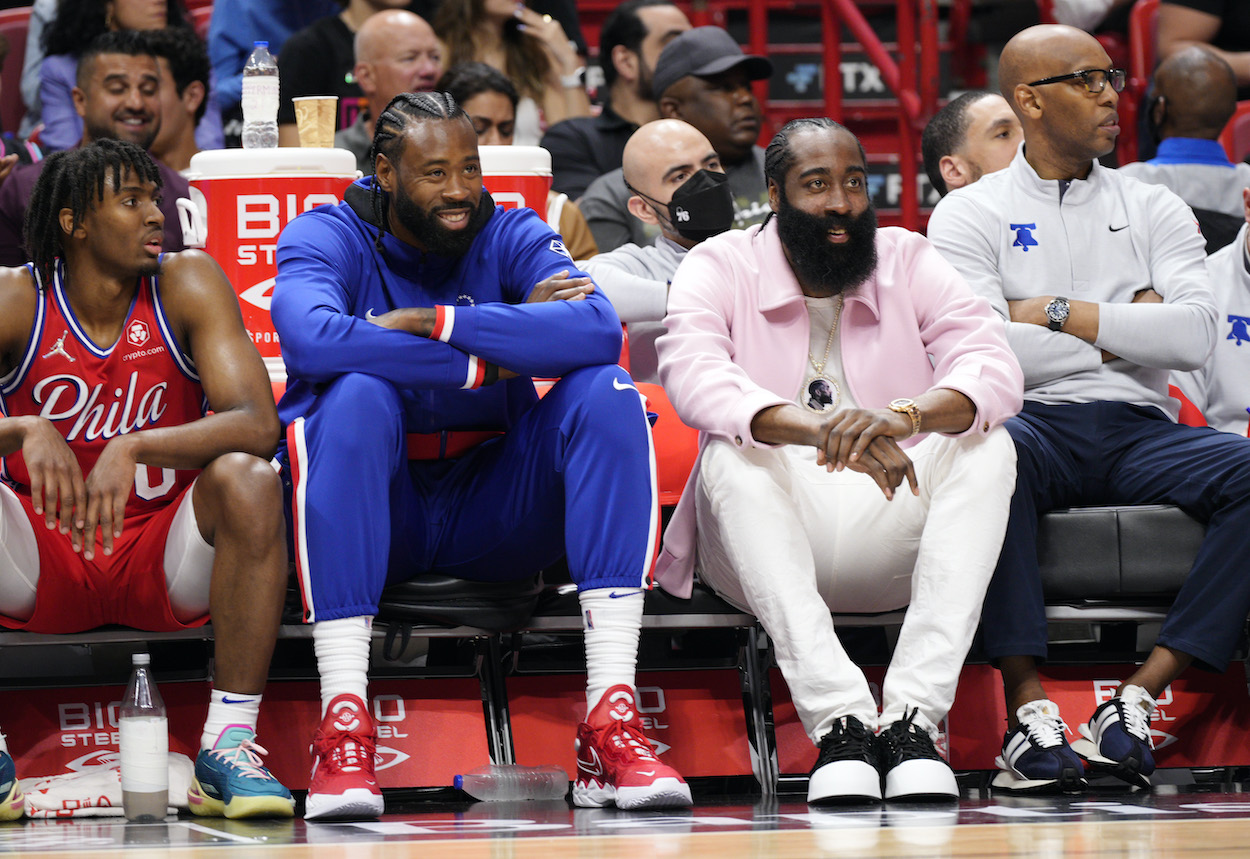 The 76ers Believe DeAndre Jordan Will Surprise Some People This Year
James Harden and Joel Embiid are excited about what DeAndre Jordan can bring to the 76ers.
The Philadelphia 76ers created a glaring hole in their roster when they dealt Andre Drummond to the Brooklyn Nets in the James Harden trade. Ever since then, the Sixers have been experimenting with the backup center position with little success.
Philly made a move to fill the opening by signing DeAndre Jordan, and members of the team believe the 33-year-old is the perfect fit for this roster despite his declining production in recent years.
76ers signed DeAndre Jordan to fix their backup center problem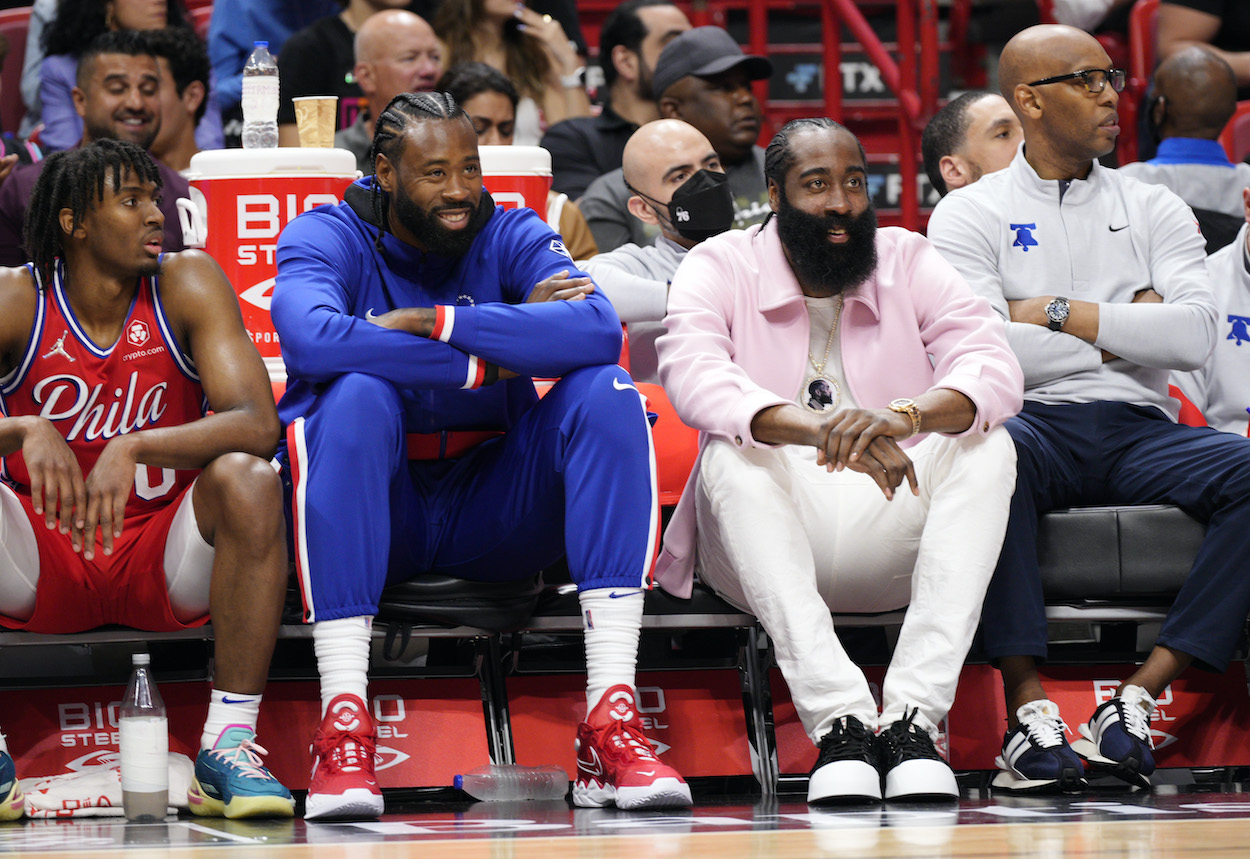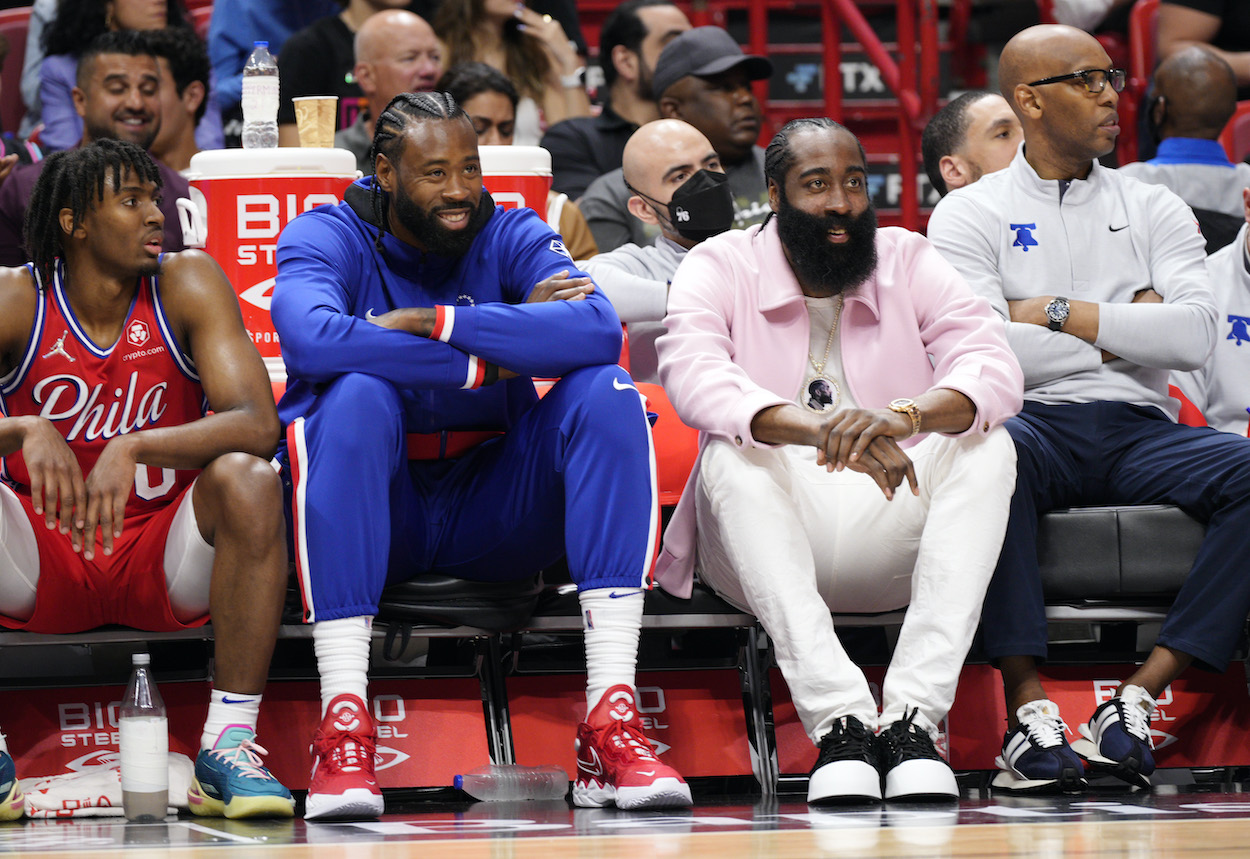 After the 76ers said goodbye to Drummond at the NBA trade deadline, they've been scrambling to find an answer to their backup center problem. Joel Embiid is as good as it gets at the position, but the reserves behind him haven't been all that impressive this year.
Head coach Doc Rivers has gone to veteran power forward Paul Millsap as the de facto backup center recently, but he's struggled mightily on defense against bigger, stronger players. Young centers Paul Reed and Charles Bassey haven't earned Rivers' trust just yet to contribute on a night-to-night basis, so Millsap has been the only other option.
Earlier this week, the Sixers addressed the issue by signing Jordan, who was recently waived by the Los Angeles Lakers. Jordan only played 12 minutes per game for the Lakers this season and put up the least impressive stats of his career, but the Sixers believe he still has something left in the tank.
James Harden and Joel Embiid gush about the Sixers adding Jordan
Jordan is essentially just a rim-runner and rebounder at this point in his career, but the 76ers are excited for what he might be able to bring to the team off the bench.
"I think he fits in well with us," Harden told reporters earlier this week. "He's a vet that's been on some really good teams and it feels like he hasn't accomplished his goal yet as far as winning a championship, so he has an opportunity to do it here. The system is pretty easy. Just go out there, rebound the basketball, communicate defensively, and we'll do a good job of getting him the basketball for some easy dunks, but he has the right mindset."
Rebounding and talking on defense is really all Jordan needs to do in limited minutes with the 76ers. He can't be much worse than what Rivers is throwing out there every night.
"Rebounding, defense, he's going to protect the rim," Embiid said about Jordan. "That's what he's great at. They're going to put him in those positions to be successful. We need a lot of help when it comes to rebounding and especially when I'm off the floor defensively. That's what he does, so I'm excited."
Doc Rivers tells a different story
Harden and Embiid might be excited to add Jordan to the fold, but Rivers doesn't seem to feel the same way.
"We've got a bunch of backup centers now, so he's just one of them, but it's great to have him," Rivers said this week. "I know him from a long time ago. I hope he can recapture the lob city days. That would be fantastic for us. We just needed size. Getting him should be good for us.
"It's funny, getting him, and honestly, I don't know what DJ is gonna bring us. He hasn't played a lot over the last couple of years, but I know he's big. You're either 7-feet tall or you're not, and he is."
Rivers' comments don't scream confidence in Jordan contributing every night, but being "big" is all the Sixers need him to do.
Like Sportscasting on Facebook. Follow us on Twitter @sportscasting19.