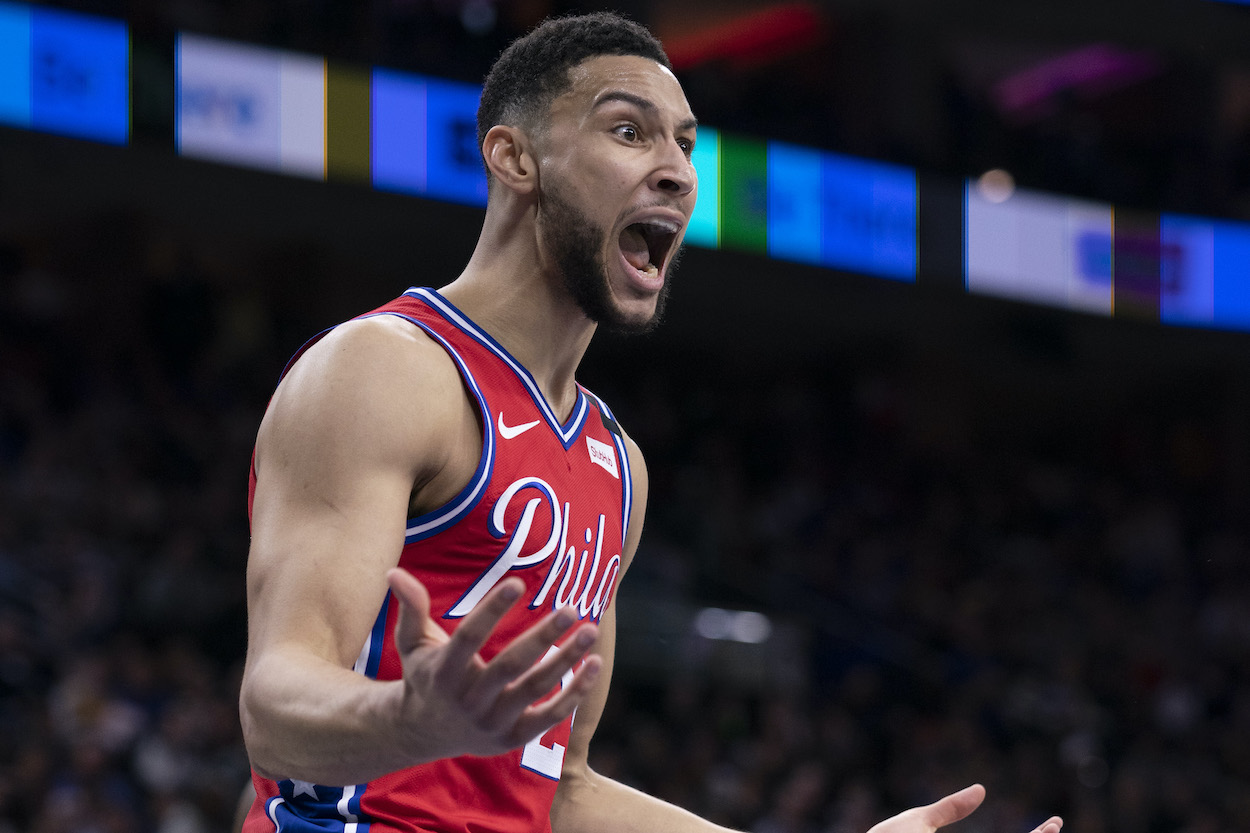 76ers Reportedly Plan on Calling Ben Simmons' Childish Bluff to Create a Nightmare Scenario for Both Sides
The Philadelphia 76ers reportedly expect Ben Simmons to play this year, no matter how badly he wants out.
It's been a messy offseason for the Philadelphia 76ers, and the culprit is none other than Benjamin David Simmons.
After a despicable performance against the Atlanta Hawks in the Eastern Conference semifinal series last postseason, Simmons went AWOL from the Sixers and later threatened to skip training camp if he isn't traded before then. The only problem? No team wants to pay top dollar for the disgruntled point guard, and Philly isn't going to sell him for pennies on the dollar.
According to a recent report, the 76ers have decided to call Simmons' bluff and hope he shows up to play at some point this season, which will only set up a nightmare scenario for both parties.
Ben Simmons is trying to punish the 76ers for his mistakes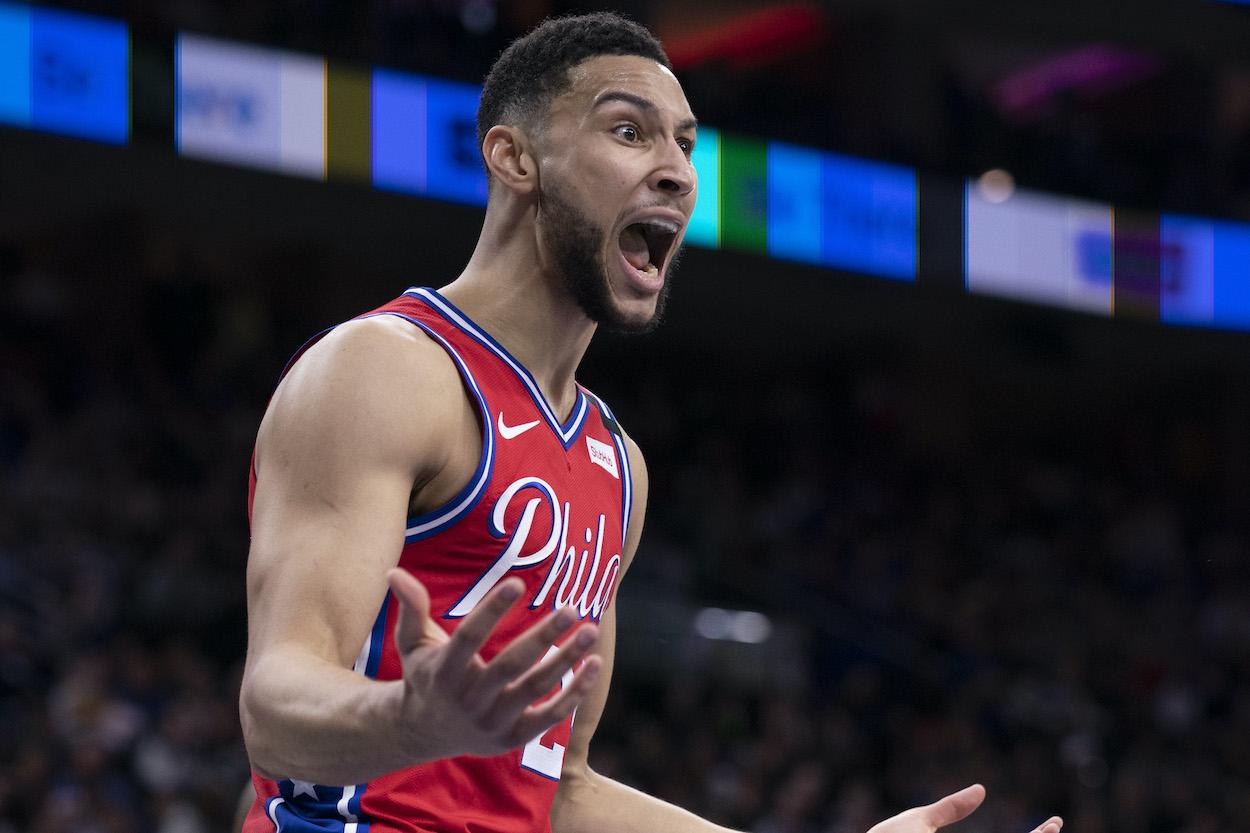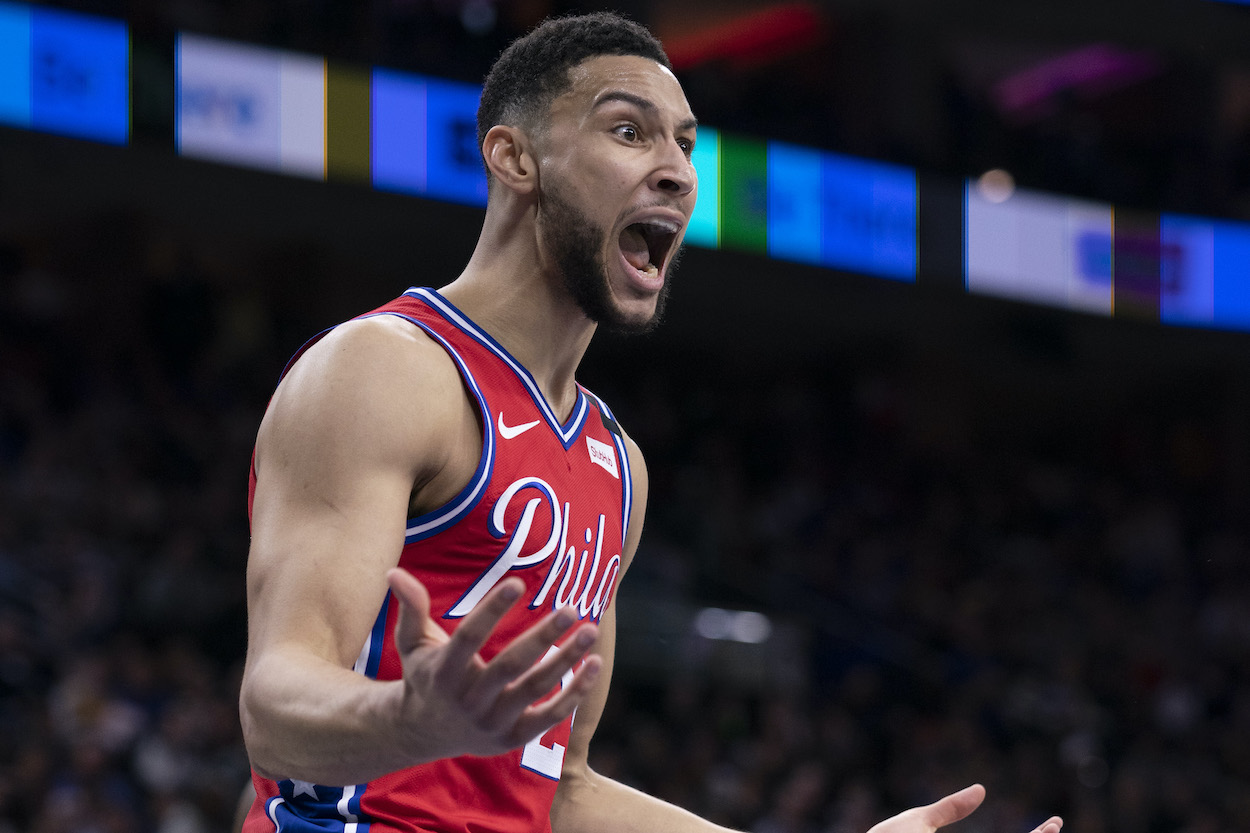 The 76ers have been nothing but supportive to Ben Simmons since drafting the LSU product No. 1 overall in 2016. They were patient with his season-ending foot injury during his rookie year, and they didn't rush him back before he felt 100% confident in his health.
Philadelphia allowed their franchise point guard to hire his brother, Liam Simmons, to serve as his shooting coach. And even after Simmons showed little to no shooting improvement over the last four seasons, the team hasn't forced him to seek out a new coach.
In 2019, the 76ers gifted Simmons a five-year, $177 million contract extension even though he was still the same player he was when he entered the league as a 20-year-old. And guess what? He's still that same player. In fact, he might be even worse. And the fan base has supported him through it all.
That finally changed this summer. In the Sixers' most recent playoff run, Simmons shot an abysmal 34.2% from the free-throw line, and he was undoubtedly the main reason why they lost to the Hawks in a playoff series they should've won handily. Can anyone really blame the fans for being upset after a performance like that?
Simmons couldn't handle all the hate coming his way, so he met with the 76ers in August and demanded a trade, according to Keith Pompey of the Philadelphia Inquirer. He also told the team he does not intend to report to training camp later this month.
The Sixers have explored trade options all offseason, but they haven't been receiving nearly enough value for Simmons in negotiations.
76ers plan on calling Ben Simmons' bluff
With less than two weeks to go until training camp gets underway, the 76ers still haven't found a viable trade partner for their $177 million point guard. And according to a new report, they might've already given up.
On Wednesday, Tom Moore of the Bucks County Courier Times reported in a tweet that the Sixers are expected to keep Simmons and hope he shows up before the season begins. Moore also stated the 76ers "plan to fine Simmons if he doesn't attend 2021-22 camp, preseason & so on."
Daryl Morey isn't a fool. The Sixers president of basketball operations knows his team has a championship-caliber roster highlighted by Joel Embiid, and trading Simmons for a mediocre package would only hurt their title chances. Both parties believe they have the leverage in this situation, which could make for a nightmare start to the season.
A nightmare scenario developing
The relationship between Simmons and the Sixers is about as broken as it could be, but it'll only get worse if the team refuses to trade him and calls his childish bluff.
Simmons doesn't want to play another game in Philadelphia. The 76ers don't want to trade Simmons when his value is at its absolute lowest point, and they're prepared to fine him if he holds out of training camp. We're entering a standoff that doesn't seem to have a positive outcome for either side.
Either Simmons decides to grow up and accept responsibility for his past failures, or the Sixers grow tired of the drama and send him packing for the best available offer. Neither option seems realistic at this point, so this situation will only get uglier as the season creeps closer.
Like Sportscasting on Facebook. Follow us on Twitter @sportscasting19.