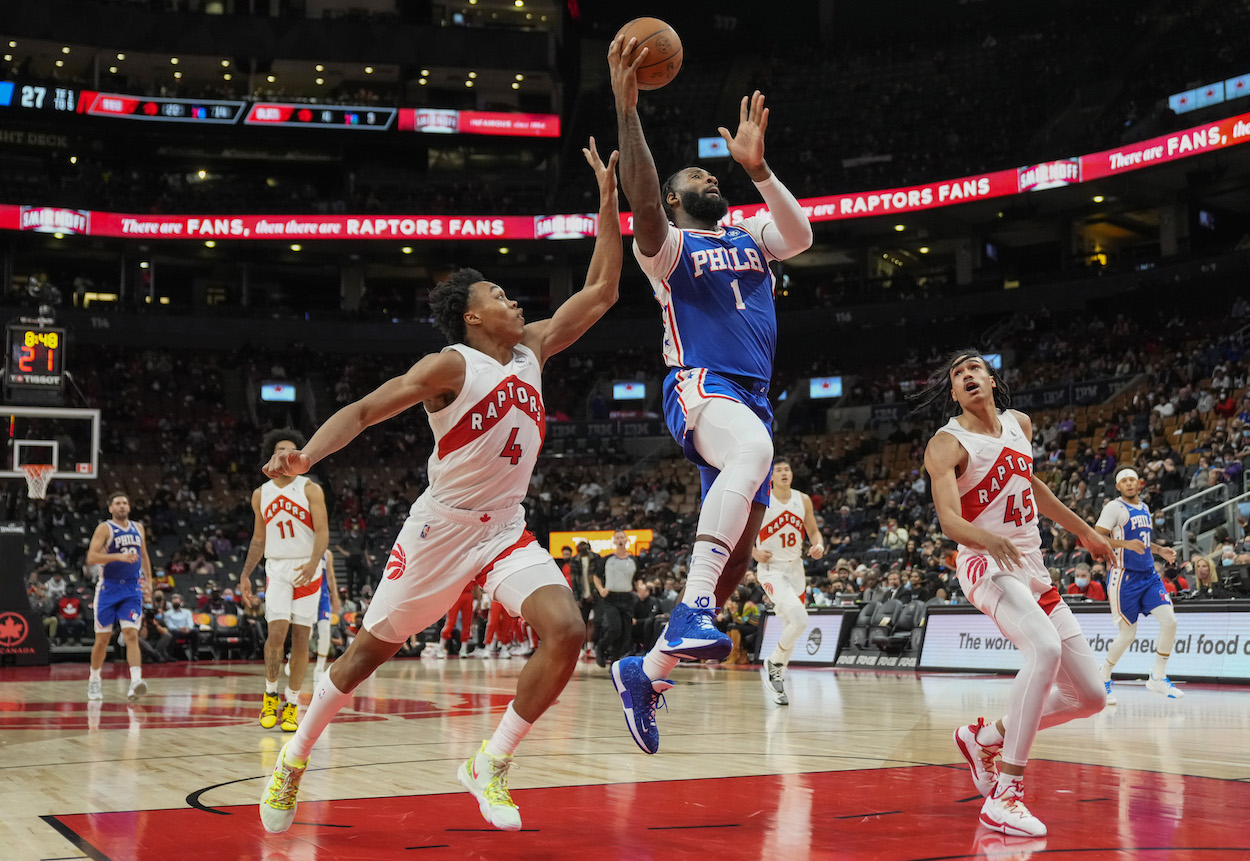 76ers Uncover a $2.4 Million Glimmer of Hope in a Disturbingly Dark Offseason Marred by Ben Simmons
Andre Drummond's strong preseason debut helped 76ers fans forget about Ben Simmons for one night.
Philadelphia 76ers fans can't be feeling too confident about the upcoming NBA season. Ben Simmons is refusing to show up to the team facility, he doesn't plan on putting on a Sixers jersey ever again, and the team seems to have no intention of trading him in the coming weeks. It's a disastrous situation that could set the 76ers up for a nightmare season in 2021-22.
But Philly fans were able to forget about the ridiculous Simmons saga for just a brief moment this week after watching Andre Drummond look like his old, All-Star self in his preseason debut with the team. Maybe the Sixers have something to look forward to this year after all.
76ers signed Andre Drummond for just $2.4 million
The 76ers entered the 2021 offseason with a sizeable hole behind Joel Embiid at the center position. Dwight Howard handled backup duties off the bench for much of last year, but he skipped town to sign with the Los Angeles Lakers after just one season in Philadelphia.
President of basketball operations Daryl Morey began looking for a replacement center who could space the floor, shoot from the outside, and play serviceable defense on the other end. But when Drummond became available for a dirt-cheap price, Morey jumped at that opportunity instead.
In early August, the Sixers signed Drummond to a one-year contract worth the veteran minimum of $2.4 million. Drummond earned nearly $28 million just last season, so Philadelphia struck a huge bargain with the free agency signing.
Just a few years ago, Drummond was the most dominant rebounder in the NBA. He led the league in rebounds per game in three straight seasons from 2018-2020, and he also topped the NBA in offensive rebounds in six straight seasons while with the Detroit Pistons.
Drummond's scoring and rebounding numbers have dipped in recent years as his playing time has decreased, but he's still only 28 years old. The Sixers' newest center has a chance to be the best backup big man in the league this season.
Andre Drummond impresses in 76ers debut
Philadelphia fans got their first look at the team's new backup center during Monday night's preseason opener against the Toronto Raptors, and he exceeded all expectations.
Drummond recorded a team-high 19 points, 14 rebounds, four blocks, and three assists in his impressive Sixers debut. The veteran shot an efficient 6/9 from the floor and even went 7/8 from the free throw line. As a career 47% shooter from the stripe, that's an encouraging sign.
For most of the game against Toronto, Drummond looked like his old, dominant self in the paint. He showed both power and quickness in his surprisingly smooth post moves, protected the paint well on defense, and even initiated the offense a few times from the top of the key.
It was a stellar all-around performance that should give Philly fans something to look forward to this season.
A glimmer of hope in a disturbingly dark offseason marred by Ben Simmons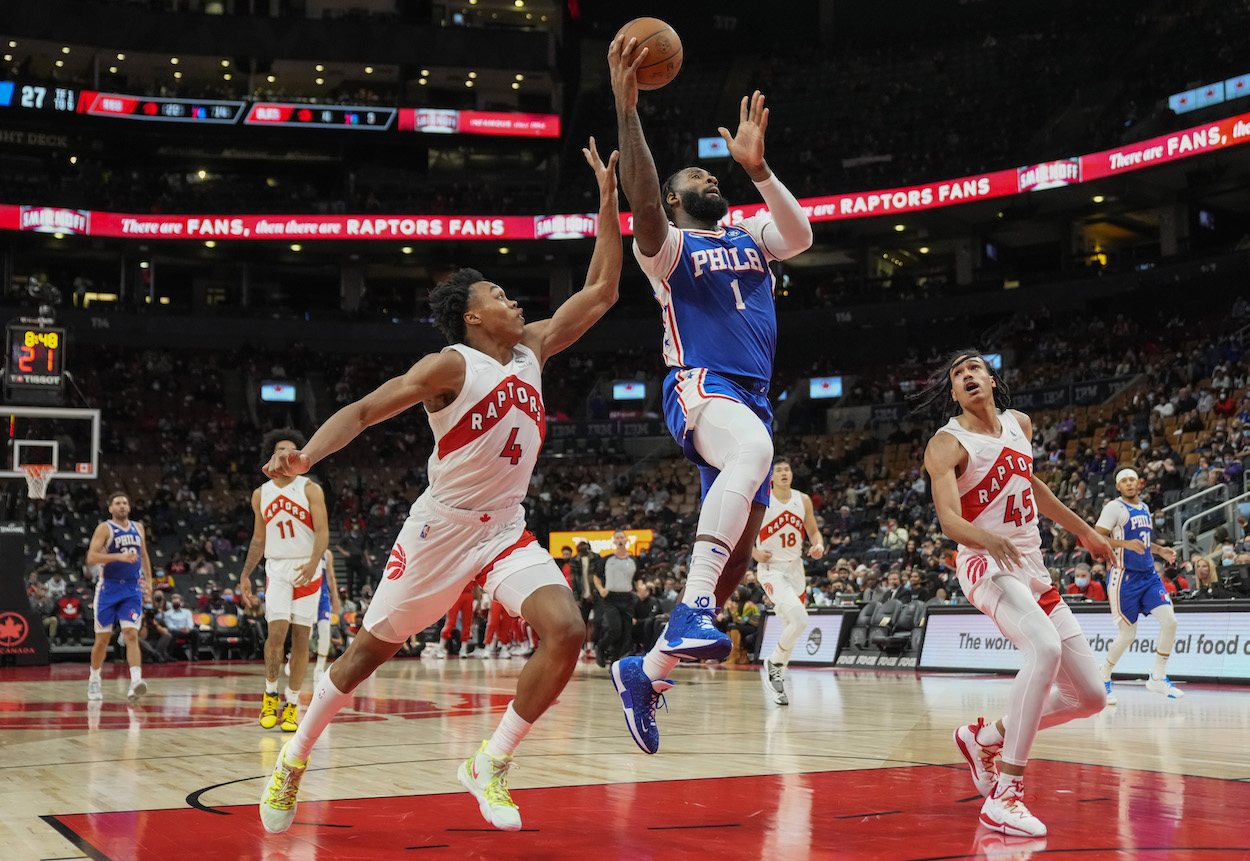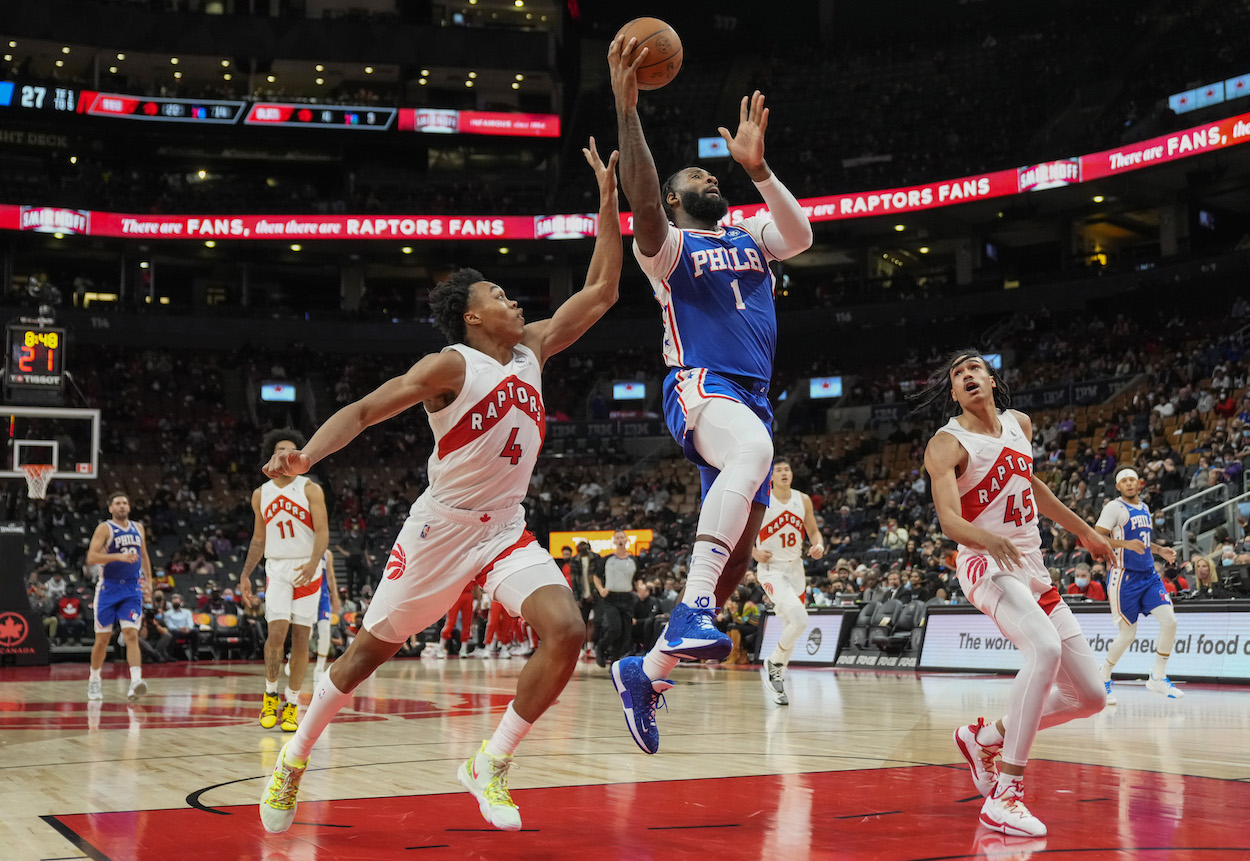 Before Monday night's encouraging performance from Drummond, the 2021 offseason was a disastrous one for the 76ers. It's hard to find any positives when your All-Star point guard refuses to show up for work simply because he got his feelings hurt.
Simmons might be too deep in this hole to return to the Sixers at any point this season, and his trade value has crashed to such a new low that he might be impossible to move for even a decent package. The saga is setting Philadelphia up for a frustrating start to the year, and it's created a no-win situation for both sides.
Sixers fans badly needed a win to feel even the least bit optimistic heading into the season, and they got one with Drummond's performance on Monday. Even though the 76ers might've lost their starting point guard this summer, it's possible they spent the best $2.4 million of any team in the NBA.
All stats courtesy of Basketball-Reference.
Like Sportscasting on Facebook. Follow us on Twitter @sportscasting19.