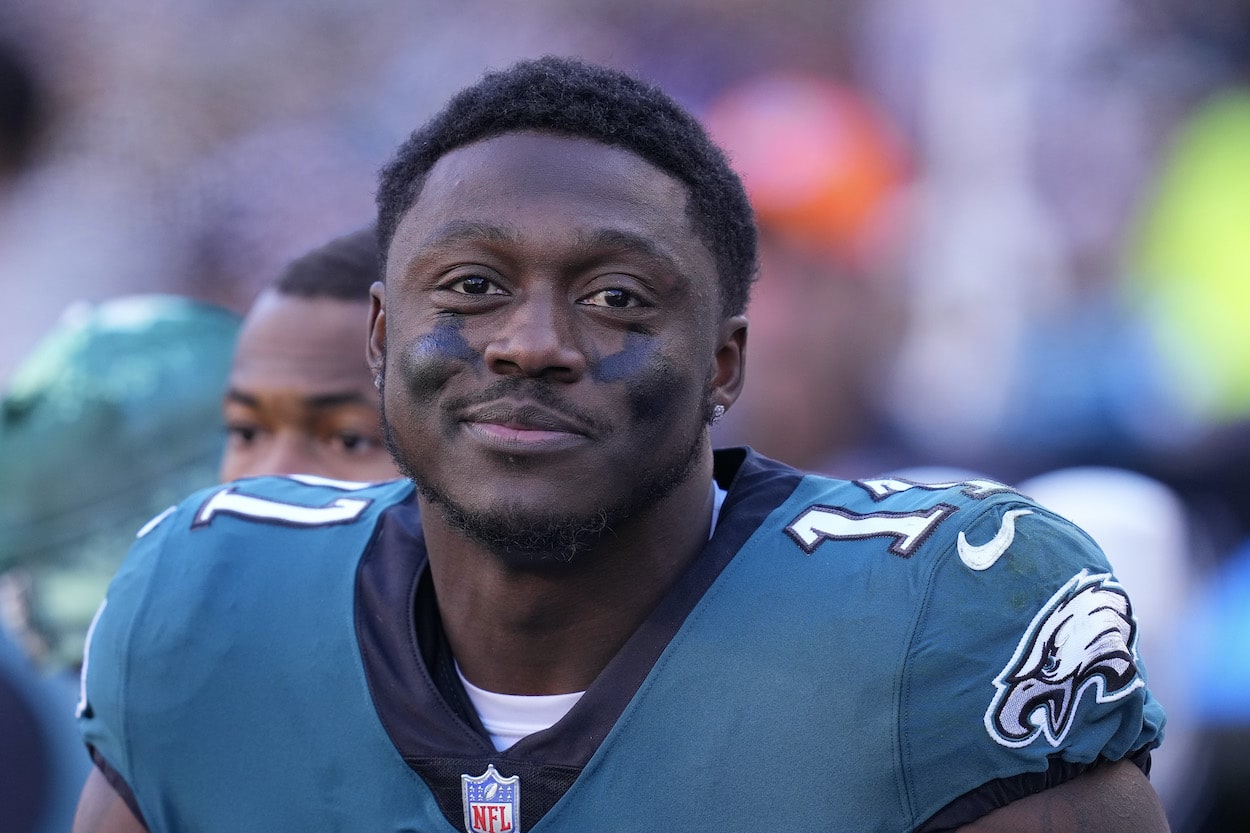 A.J. Brown Is Missing $10,000 From His Bank Account Because of 'Two Little Finger Points'
A.J. Brown's two finger points cost him $10,000.
Two weeks ago, A.J. Brown had one of the best games of his young career against the Pittsburgh Steelers. The Philadelphia Eagles wide receiver went off for six catches, 156 yards, and three touchdowns in the 35-13 win, and all three of his touchdowns came from at least 27 yards out.
After catching his third touchdown of the game over two Steelers defenders, Brown pointed at both players on the ground individually as if to say, "You can't guard me, and neither can you." Well, he probably wishes he celebrated in a different manner, because those two finger points just cost Brown $10,000.
A.J. Brown was fined $10,000 for pointing at two Steelers defenders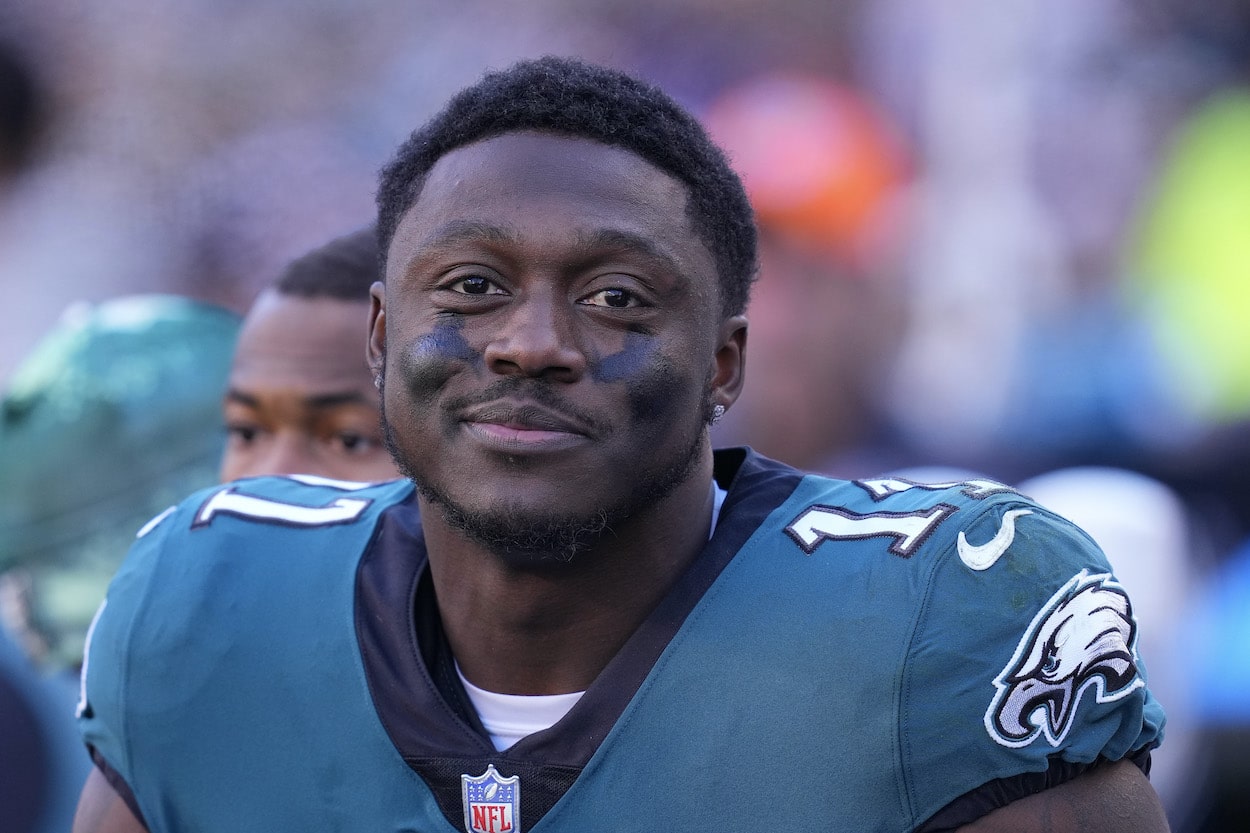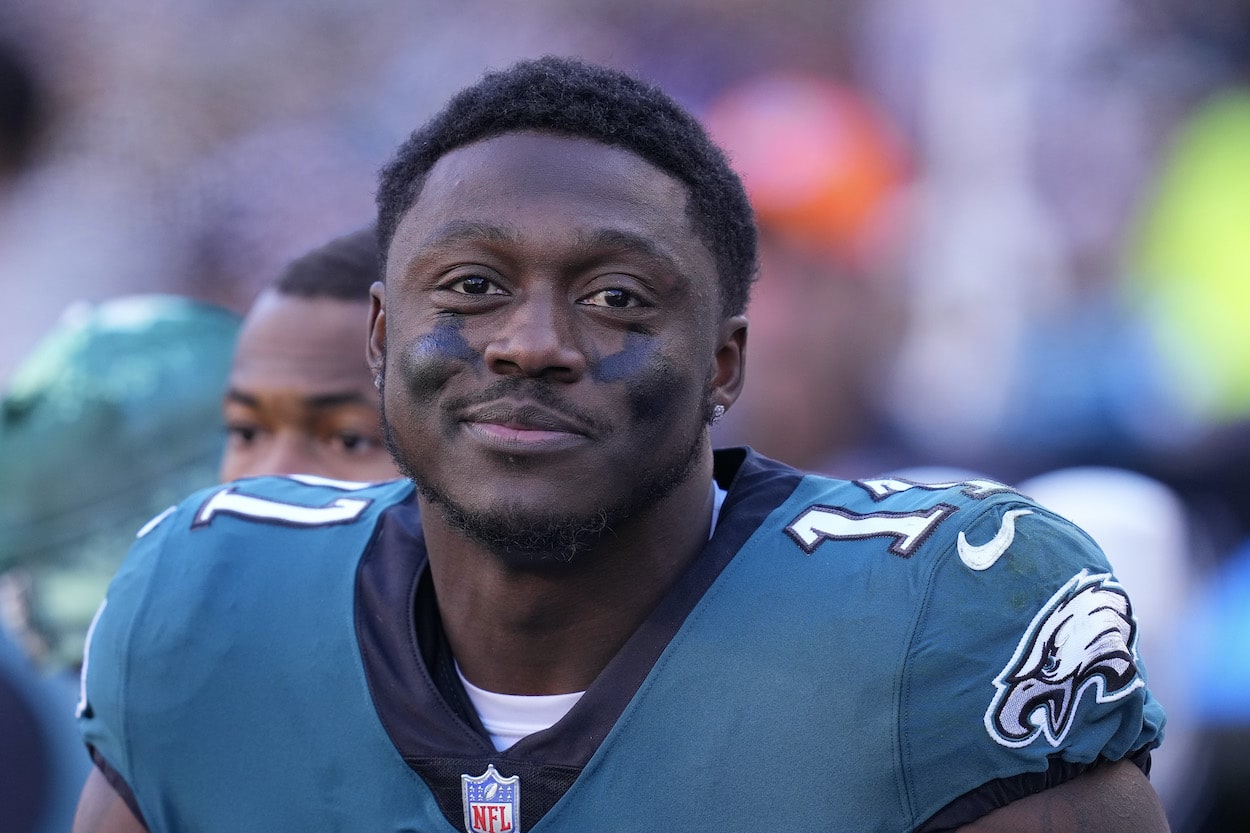 It was a dominant performance from Brown in Week 8. He torched Pittsburgh's defense for 156 yards and three touchdowns on just six catches, and he nearly found the end zone a fourth time before he was tripped up from behind at the 10-yard line in the second half.
After catching his third TD of the game in the first half, Brown had some fun with the Steelers by pointing at Minkah Fitzpatrick and Ahkello Witherspoon on the ground to make sure they knew no one on the field could stop him that day.
Brown thought it was a playful gesture at the time, but it turned out to be a costly mistake — literally.
A week after that Eagles-Steelers game, the NFL hit Brown with a $10,000 fine for taunting, $5,000 for each point.
"My two little finger points the other day cost me 5k a piece," Brown wrote in a tweet Saturday. "I will keep my hands, feet, and other objects to myself from now on lol."
Brown is going to be more cautious with his celebrations moving forward, but he might not be able to help himself if he has another performance like the one we saw in Week 8. Either way, Brown is due $100 million from the Eagles over the next four years, so he won't be complaining for long.
Have thoughts on this topic? Keep the conversation rolling in our comments section below.