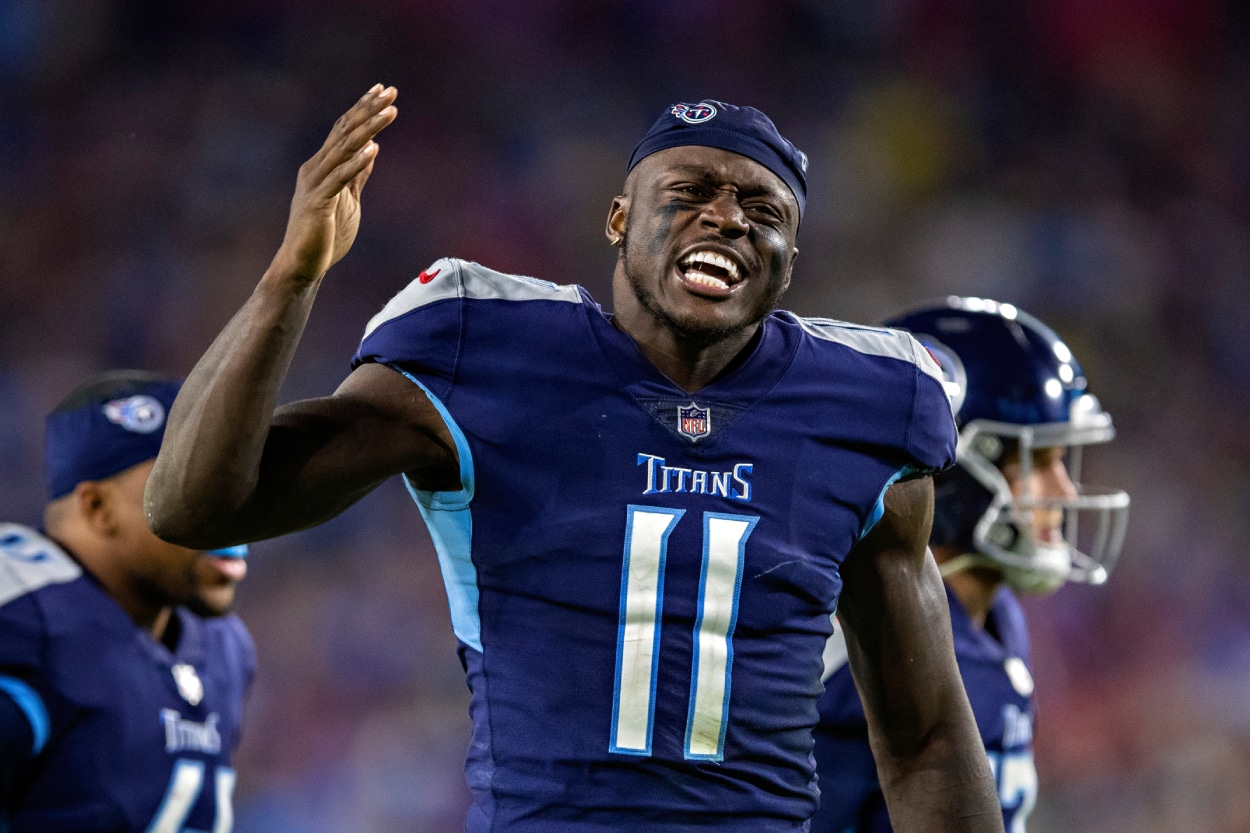 A.J. Brown Subtly Blasted by Tennessee Titans Legend Derrick Mason
A.J. Brown has officially moved on from the Tennessee Titans. However, former Titans wide receiver Derrick Mason just subtly blasted him on Twitter.
Sometimes, athletes from older generations need to give younger players more credit. Just because leagues like the NFL and NBA create rules to protect player safety doesn't mean today's stars wouldn't have been able to play in more physical eras.
However, there are other times when current players need to respect those who came before them. And that was recently the case for Philadelphia Eagles wide receiver A.J. Brown.
Brown has had an eventful offseason. The Tennessee Titans traded him to the Eagles, who then proceeded to sign him to a four-year $100 million extension. But he doesn't appear to be leaving Nashville gracefully, and Titans legend Derrick Mason just subtly blasted him on Twitter.
Derrick Mason subtly blasted A.J. Brown on Twitter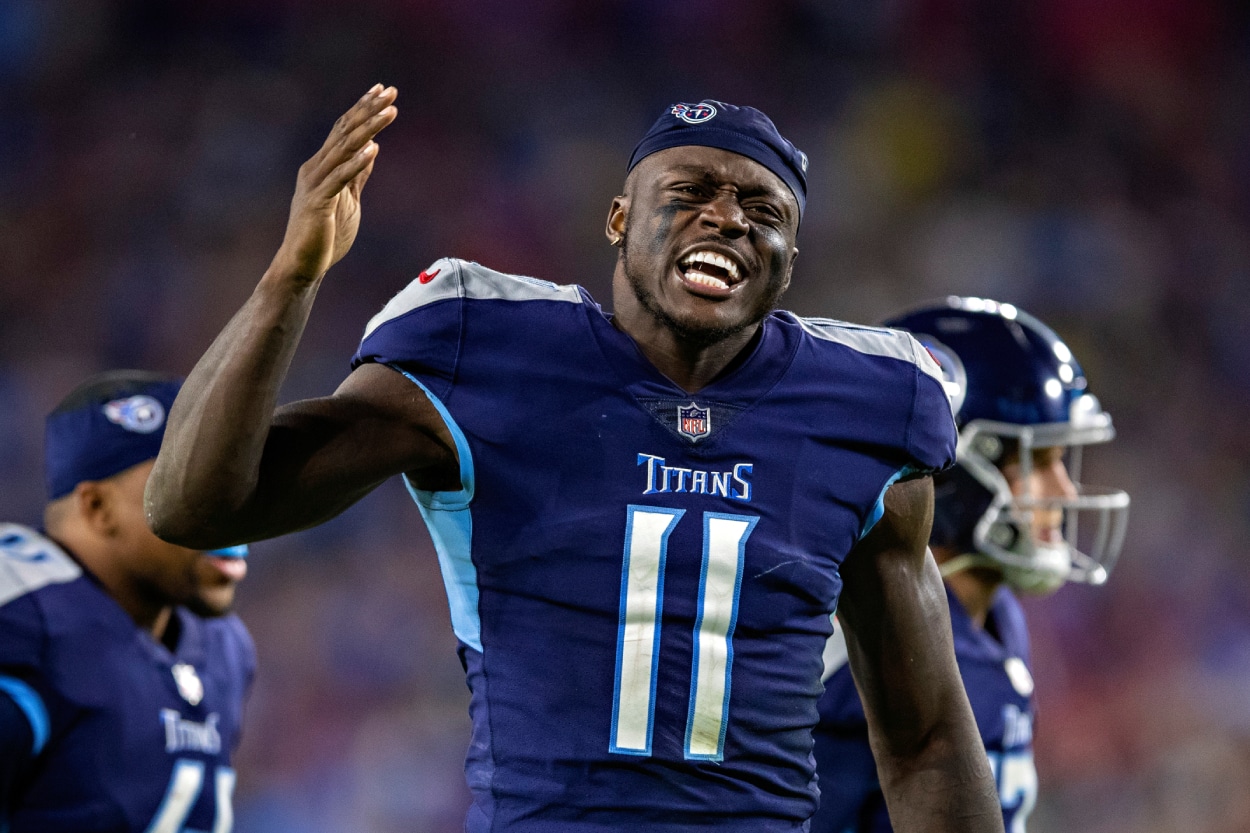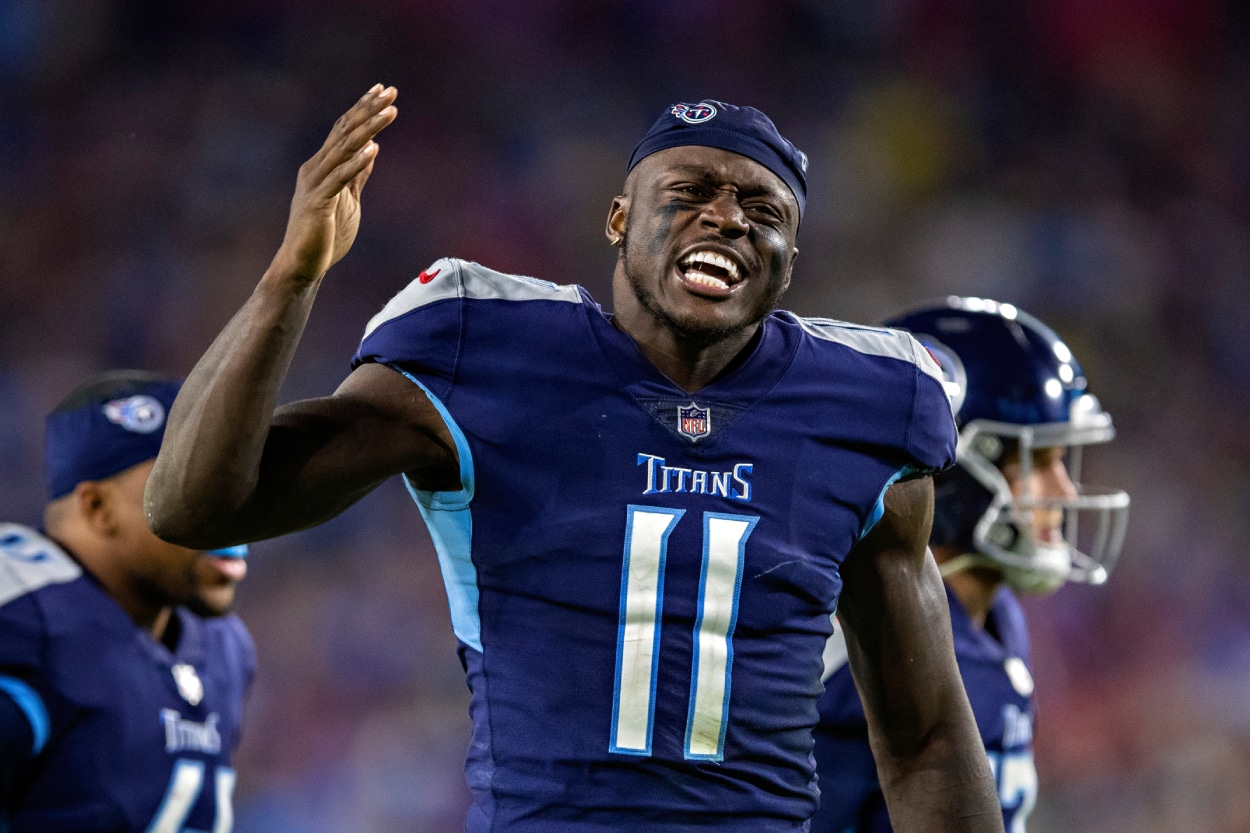 To A.J. Brown's credit, he was recently minding his own business when a Titans fan decided to talk smack. The person said that Brown has already made himself a villain, so he doesn't need to be a "stupid villain."
Brown then responded, tweeting: "For the love of God, I was the best receiver to play for your franchise. Shut up and move on. You mad at the wrong person."
It may have just been a quick response to a troll, but Brown disrespected numerous players with this statement.
If you go back to the franchise's days as the Houston Oilers, it had guys like Ernest Givens, Drew Hill, and Ken Burrough. But since the move to Tennessee in 1997, it has had Derrick Mason, Nate Washington, and Drew Bennett.
And Mason had something to say about Brown's tweet.
"Man can't a Old guy just go to Home Depot and get filters without being brought into some delusional tweet," Mason posted.
He didn't flat-out slam Brown, but he made it clear that he doesn't think the 24-year-old is the greatest receiver in Titans history.
Mason also had a message for his former team.
"This is what happens when [the Titans] doesn't recognize the former greats that physically and mentally gave it all for the game. I'm not just talking about myself either," he tweeted.
Mason wants his respect.
Comparing Derrick Mason's and A.J. Brown's respective Titans careers
Believe it or not, you have to go pretty far down to find A.J. Brown on the all-time Titans receiving yards list. He ranks 16th, while Derrick Mason is sixth. The five players above Mason are Ernest Givens (7,935 yards), Drew Hill (7,477), Ken Burrough (6,906), Charley Hennigan (6,823), and Haywood Jeffires (6,119).
But how do Mason's numbers compare to Brown's?
The former caught 453 passes for 6,114 yards and 37 touchdowns as a Titan. He had two Pro Bowl seasons and was an All-Pro as a returner with an NFL-leading 662 punt return yards in 2000. Mason also had four straight 1,000-receiving-yard seasons with the Titans between 2001 and 2004 before recording four more during his tenure with the Baltimore Ravens. Overall, for his career, the Michigan State product caught 943 passes for 12,061 yards and 66 touchdowns.
Brown has had a great start to his career, but his success in Tennessee didn't even come close to Mason's. He had 185 catches for 2,995 yards and 24 touchdowns through his first three seasons. Brown earned one Pro Bowl selection and recorded two 1,000-yard seasons.
Will A.J. Brown become a better receiver than Derrick Mason one day? Maybe. But right now, he needs to respect Mason's success, specifically what he accomplished with the Titans.
Stats courtesy of Pro Football Reference