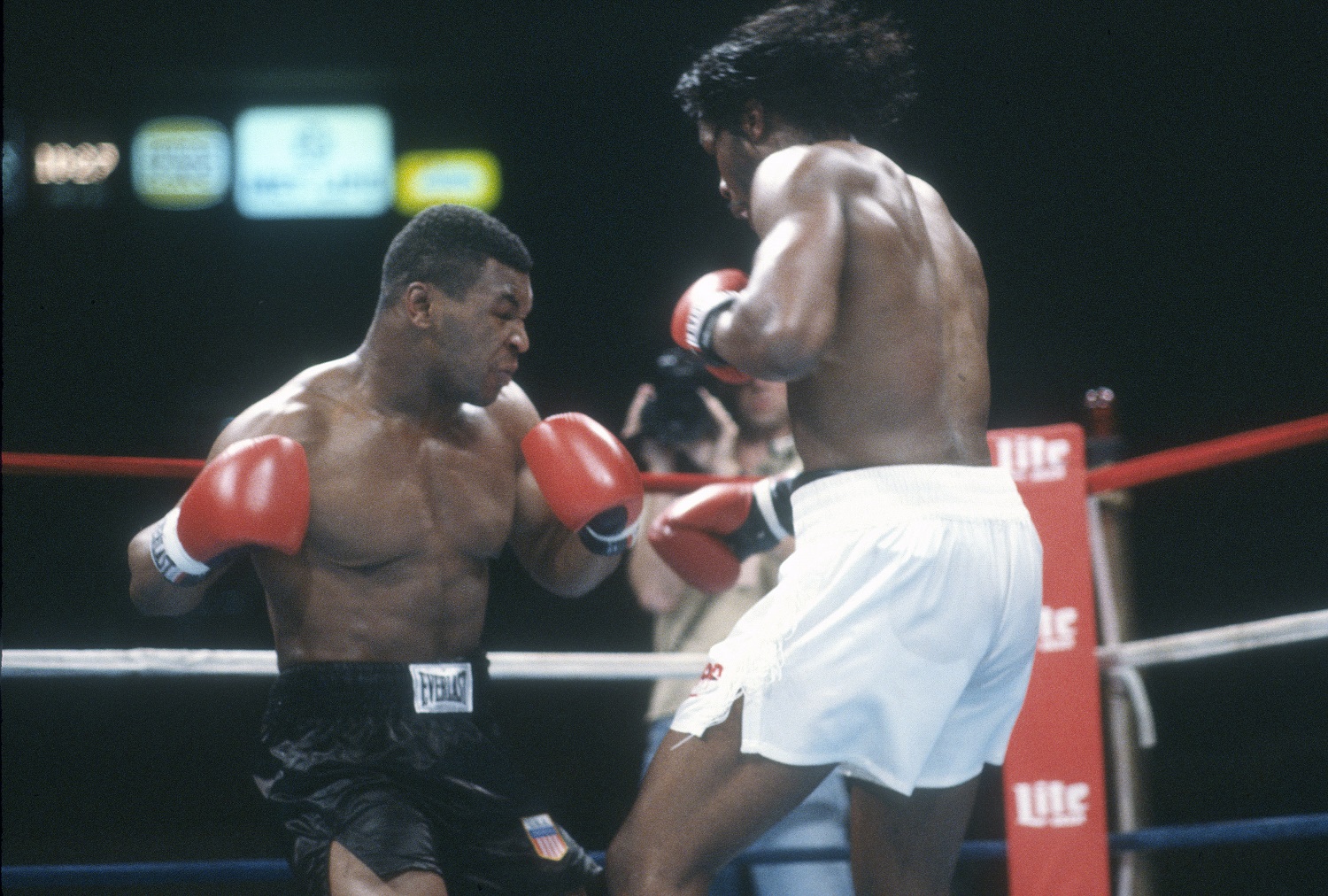 A Look Back on the Day Mike Tyson Thought He Killed Former Opponent Mitch Green in a Street Fight
Two years after defeating Mitch Green in the ring, Mike Tyson again fought him in the streets of Harlem and thought he killed him.
In May 1986, six months before defeating Trevor Berbick to win his first title, Mike Tyson took on the man who at the time was sitting one spot ahead of him in the rankings, Mitch Green. The man known as "Blood" was a notoriously tough New York fighter who had the reputation of never backing down from a challenge.
In his first five years as a pro, he didn't lose a fight, going 15-0-1. He finally suffered his first defeat at the hands of Berbick, who won a majority decision over Green in October 1985. After defeating Percell Davis in January 1986, Green next matched up with then-19-year-old Mike Tyson at Madison Square Garden for the first of two fights, one in the ring and one out of it. He fared a bit better in the first one.
Mike Tyson vs. Mitch Green in the ring
Coming into his fight with Mitch Green on May 20, 1986, Mike Tyson had amassed a 20-0 record in just over 20 months as a professional, 19 of those wins coming via knockout. Only James Tillis had gone the distance with Iron Mike to that point, which actually occurred just 17 days before the Tyson-Green fight.
Mitch Green actually thought about pulling out of the fight as he was upset that his payday for the fight was considerably less than what Mike Tyson was making. "Blood" was the higher-ranked fighter but Tyson was clearly the draw as he'd become one of the most must-see fighters in the world. But as soon as Green heard that a shot at the WBC heavyweight crown was on the line, he chose to participate.
As for the fight itself, it certainly wasn't one of Mike Tyson's signature wins. Green essentially played defense throughout the entire fight, wrapping up Tyson so he couldn't throw the big shots that had knocked out so many others. But he offered up very little offense and Tyson easily won by unanimous decision.
Their respective careers went in different directions following the fight
More than two years after their fight in the ring, Mike Tyson and Mitch Green met again, this time on the streets of Harlem.
Following his initial clash with Green, Tyson went on to become the undisputed heavyweight champion of the world. Green's career, however, took a different turn. Following the loss to Iron Mike, he was released from his contract by his manager and didn't fight again until 1993, at least not inside the ropes. He constantly found himself in trouble with the law and essentially refused to fight for years due to various issues with promoters.
Green consistently claimed that he was owed money by Don King, who was obviously connected to Tyson for years, so when he heard that Iron Mike was in his neighborhood one morning in August 1988, "Blood" went looking to collect.
Mike Tyson thought he killed Mitch Green in their famous street fight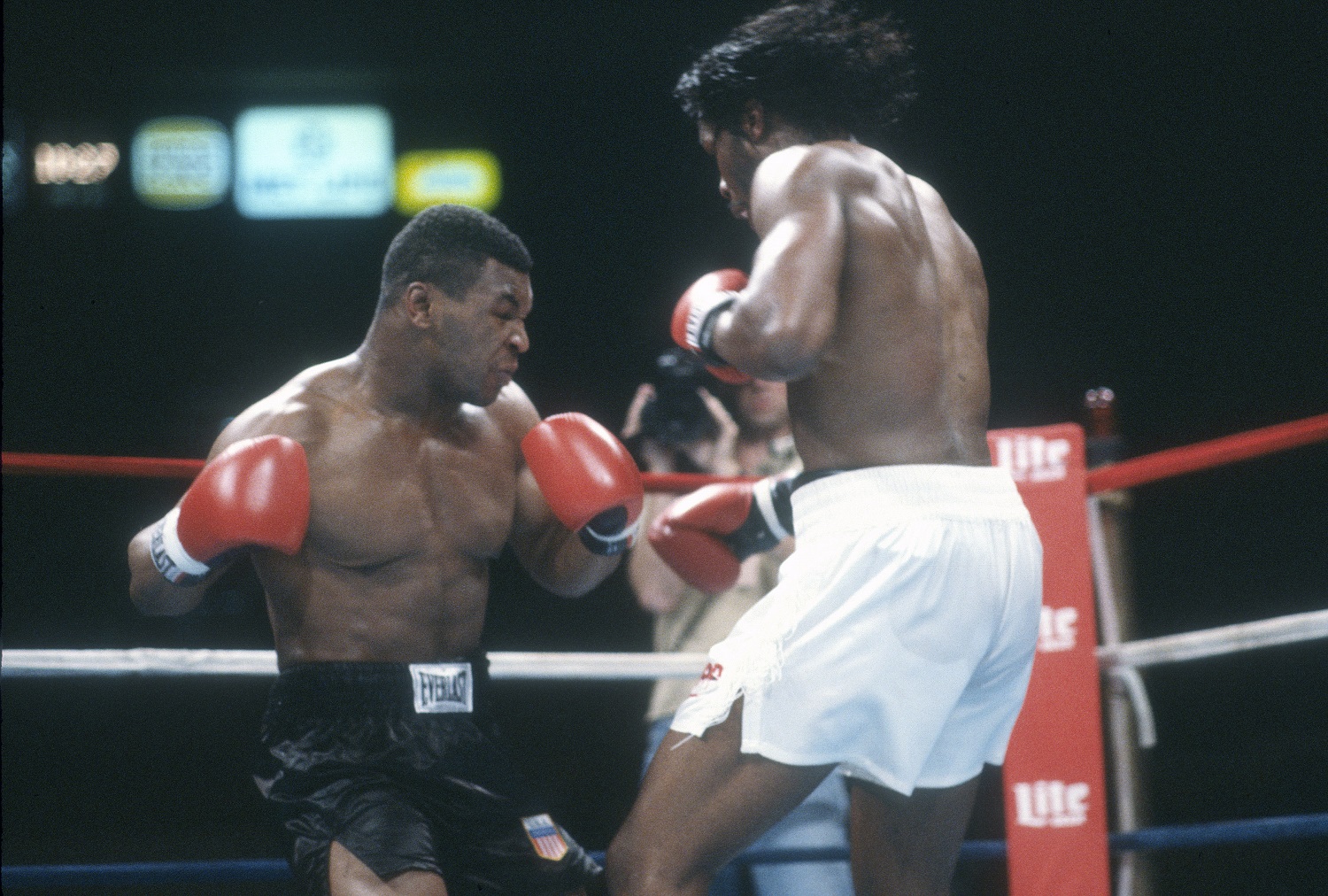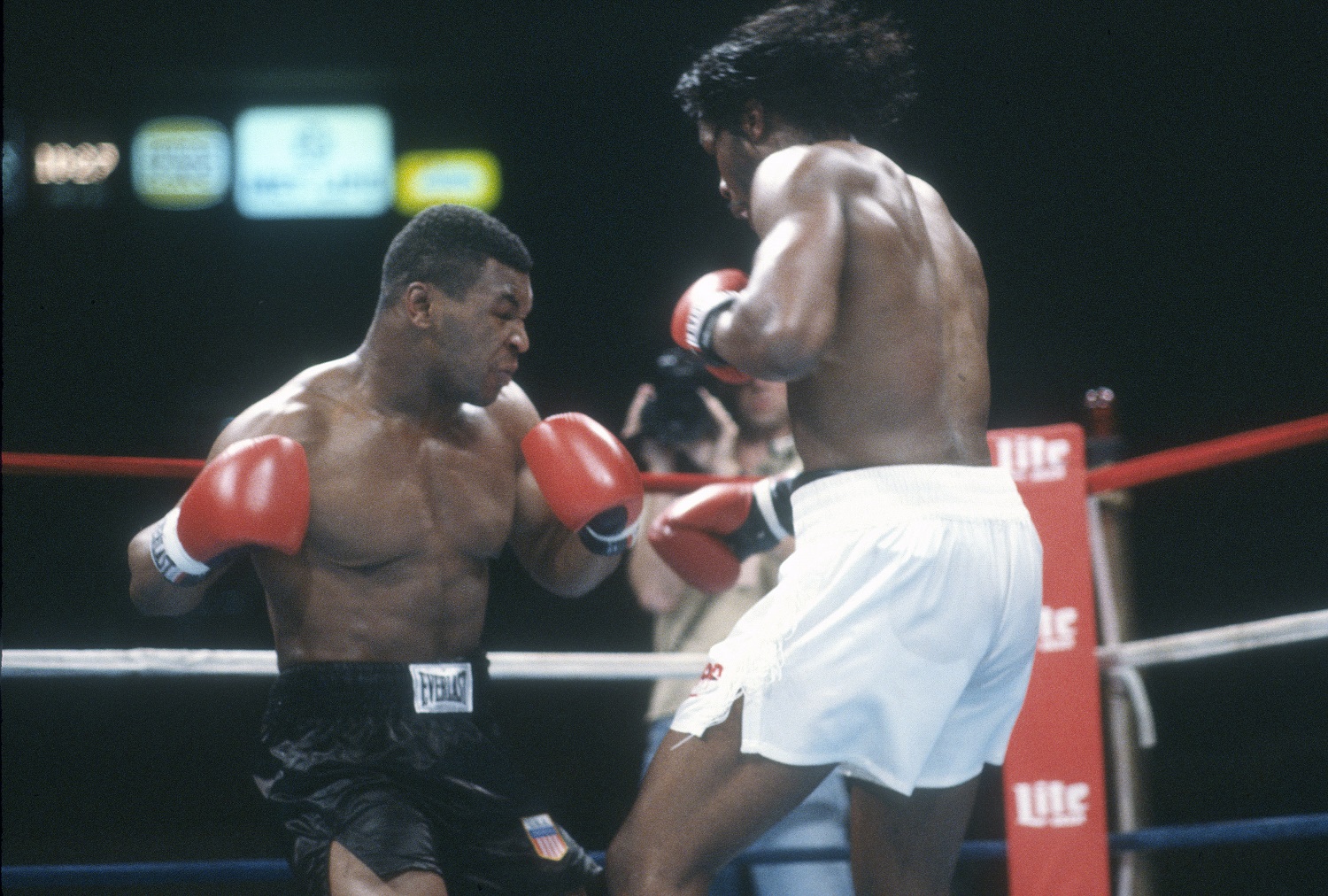 On the morning of August 24, 1988, Mike Tyson and a few members of his entourage hit up the all-night clothing shop of Dapper Dan, who is credited with introducing high-end fashion to hip-hop culture. Tyson was picking up a leather jacket with the words "Don't Believe the Hype" on the back and Mitch Green somehow found out that the undisputed champ was in his neighborhood and went to confront him about the money he claimed he was owed from Don King. It did not end well for Green.
While Mike Tyson hadn't knocked down Mitch Green during their fight in the ring, he repeatedly knocked him down during their street fight, as he explained on an episode of his wildly popular podcast, "Hotboxin' with Mike Tyson."
"Right in the street [we fought]. Real quick.

"He was just talking a lot and I really thought he was grabbing for my pockets, so I pulled my pockets out because if he ripped my pants all the money would fall and I wouldn't have a chance to get my money so I'd have to fight this cat right and then my money is to the wolves.

"So, anyway, that's just when I started punching him.

"I dropped him a couple of times, but he was high on angel dust so he kept getting back up!

"Just like Friday the 13th f*****g Michael Myers s**t! Boom, I knock him out cold! He keeps getting back up. I'm like, 'f**k!'"

Mike Tyson
Tyson went on to say that he was trying to get out of there as quickly as possible but went back for a second round when Green got up and knocked one of the side mirrors off of his Rolls-Royce.
"Then I'm in the car. He rushes to my car in my Rolls-Royce, he breaks the side mirror off.

"I got out of the car. I went out of the car and I said, 'Excuse me one minute.'

"I hit Mitch and Mitch went down and he bent over and I grabbed his head and I hit him one time and his head hit the floor. The concrete. Boom! And that's when he was out.

"I got scared because he didn't move anymore when his head hit the concrete and that's when I just ran and got in the car and thought, 'Let's get the f**k out of here.'

"I thought I killed him [and] I was so scared. I was so happy the next day in the 'papers they showed his eye [injury] because I knew he wasn't dead then."

Mike Tyson
Tyson actually broke his hand in the scuffle, which forced him to push back his first fight with Frank Bruno. Green later sued Tyson for $25 million but the Los Angeles Times reported that he was only awarded $45,000.