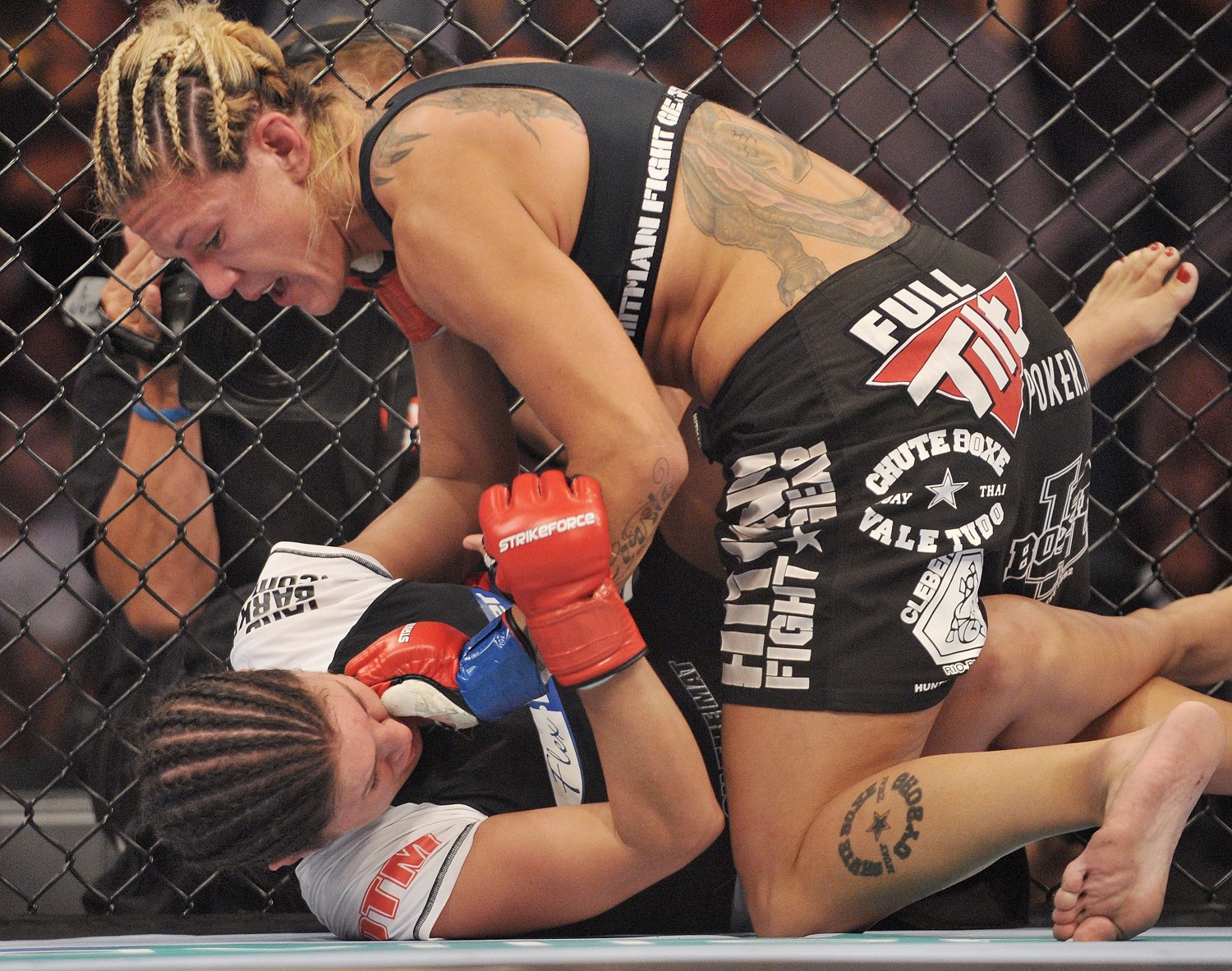 A Look Back on the Night Cris Cyborg Decimated 'Mandalorian' Star Gina Carano
A look back on one of the most important fights in women's MMA history, the 2009 showdown between Cris Cyborg and Gina Carano.
While Ronda Rousey is often credited with putting women's MMA on the map, it mustn't be forgotten that Gina Carano and Cris Cyborg were the true pioneers.
From 2006 to 2009, Carano and Cyborg constantly broke down barriers and helped women's MMA reach heights that even they couldn't have dreamed of. From January 2006 to August 2009, the two combined to win 13 fights with zero defeats.
Both were wildly popular with fans but some feared that the dream match between the two would never take place. But all of those fears were put to rest when Gina Carano and Cris Cyborg finally met on August 15, 2009, in what was the first-ever women's bout to headline a major MMA event.
The build to Gina Carano vs. Cris Cyborg
After losing her MMA debut in May 2005, Cris Cyborg went on to win her next seven fights leading into the bout with Gina Carano. She competed in four Storm Samurai events in her home country of Brazil before making her way to the U.S. in 2008 to fight for EliteXC.
In her first fight with the promotion, Cyborg obliterated future WWE star Shayna Baszler and then earned a unanimous decision victory over Yoko Takahashi. After Strikeforce bought out EliteXC in February 2009, Cris Cyborg earned her first win with the promotion by knocking out Hitomi Akano.
As for Gina Carano, she made her MMA debut in June 2006 for World Extreme Fighting and took part in the first-ever women's MMA bout in the state of Nevada, knocking out Leiticia Pestova in 38 seconds. She made an appearance for Strikeforce later that year and then made her debut for EliteXC in early 2007.
After four straight victories, she was out of the ring for nearly 10 months before her fight with Cris Cyborg. She'd become a crossover star and, among other projects, had starred as Crush in the reboot of American Gladiators. There was an issue with her contract following the Strikeforce purchase but things got straightened out and the dream match was on.
Cris Cyborg pummeled Gina Carano
As mentioned, some feared that Gina Carano would never face Cris Cyborg. Due to her growing popularity outside the ring, it was thought that Carano's team would never put her in a position to lose as it might damage her brand. But Gina Carano insisted that the fight with Cris Cyborg take place as she didn't Carano vs. Cyborg to be one of those dream fights that never took place.
In front of 14,000 people at the HP Pavilion in San Jose, plus a sizable pay-per-view audience, the two battled for the newly-created Strikeforce Women's Championship. It was easily the biggest fight in women's MMA history up to that point but it was not the back-and-forth battle that people were expecting.
From the opening bell, Cris Cyborg pounced on Gina Carano. While Carano was seen as the bigger puncher, Cyborg proved that theory wrong in a hurry, pinning Carano against the fence with a flurry of big shots. A botched throw gave Carano a brief advantage and she was able to land some nice shots of her own. But this was Cyborg's night to shine.
Even as the pace slowed a bit, Cris Cyborg never stopped moving forward. She essentially baited Gina Carano into throwing punches simply so she could throw counters, which landed with authority. As the first round drew to a close, Carano found herself on her back and was powerless to do anything against the barrage of punches thrown by Cyborg. The referee warned Carano that she needed to fight back as Cyborg continued to drop bombs but she couldn't.
Just as the horn went off to end the round, the referee waved his hand in the air to signify the fight was finished. To her credit, Carano was gracious in defeat and applauded as Cyborg was named the new champion.
The aftermath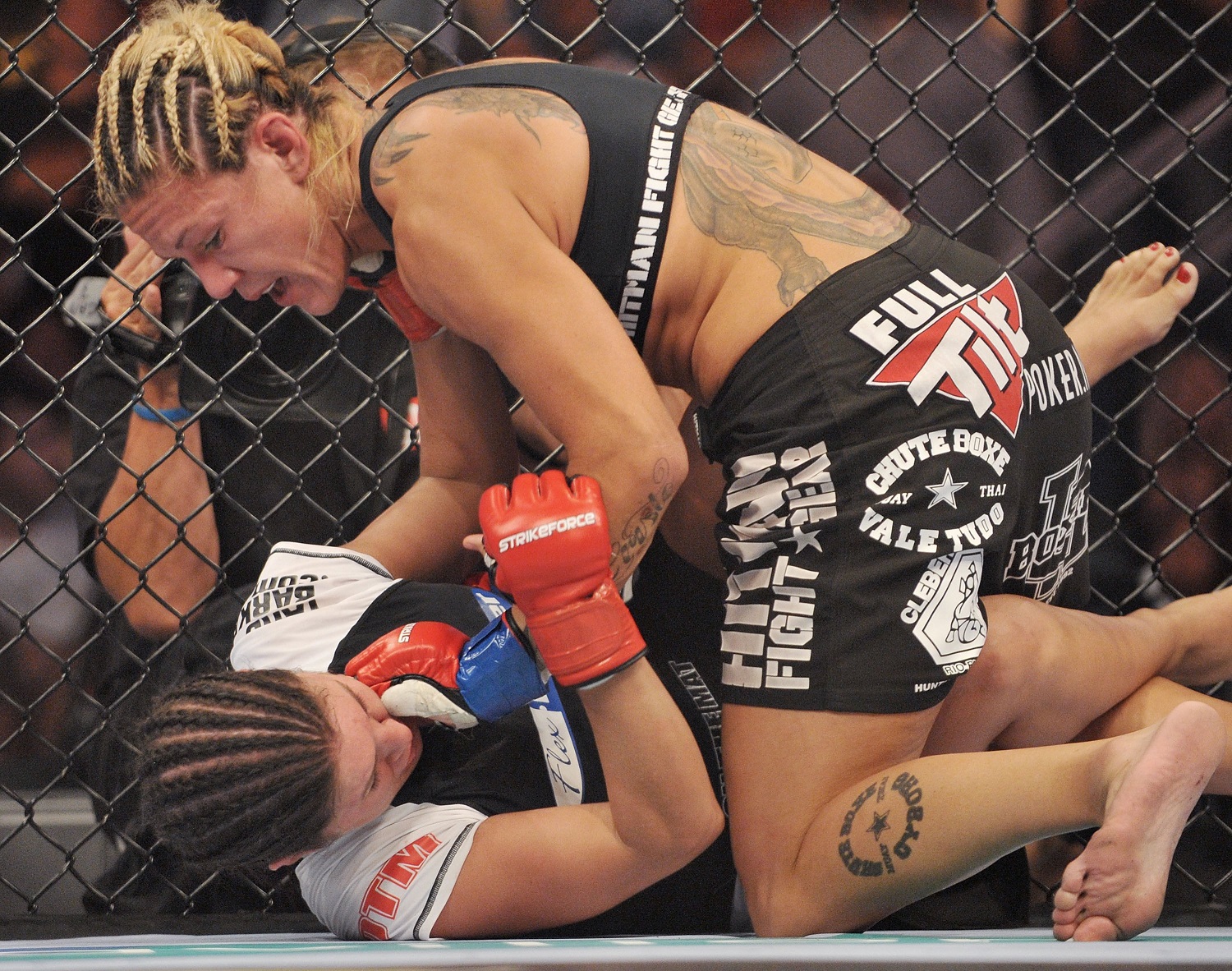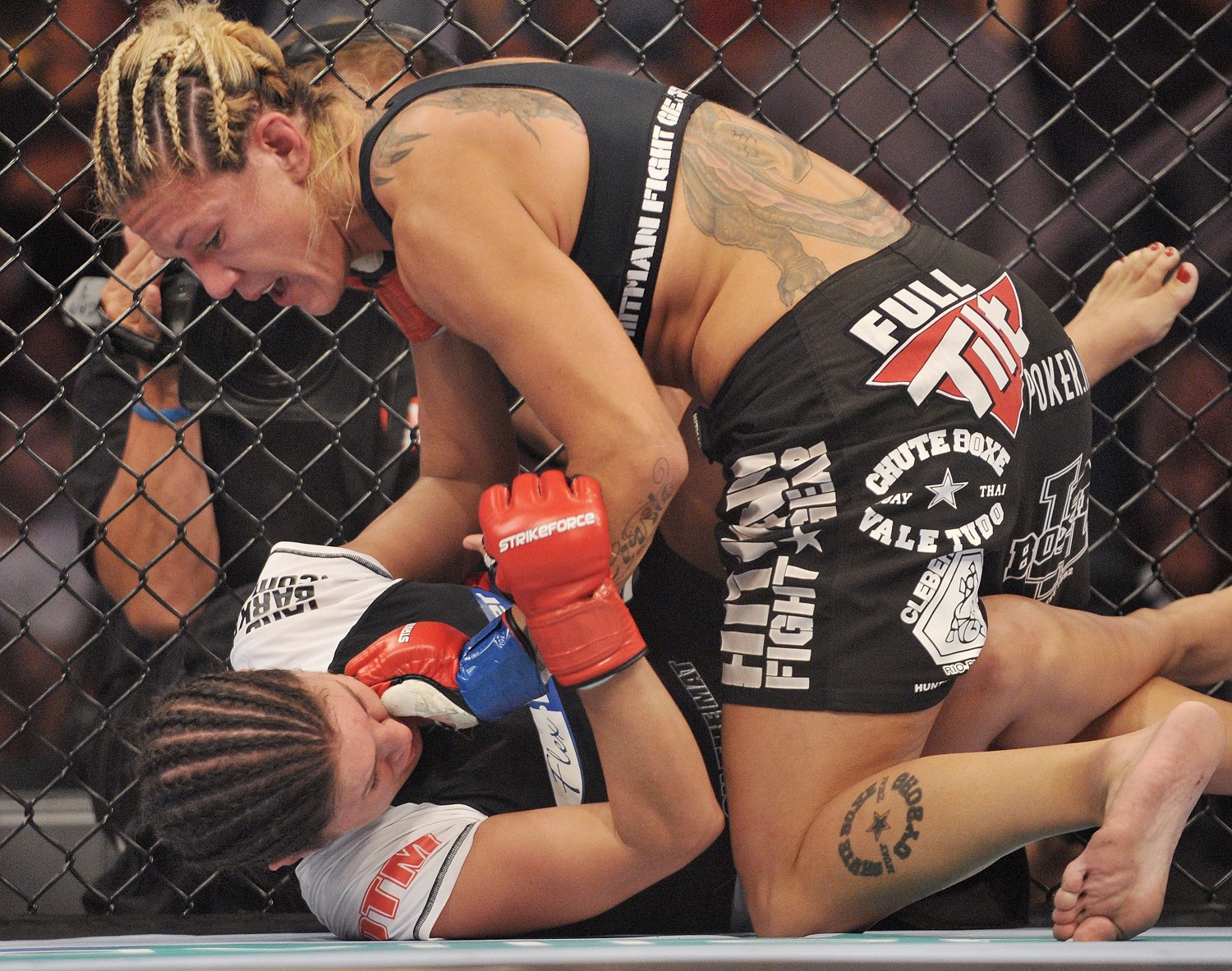 Just a few days later, still sporting a black eye, Gina Carano received a phone call from an agent saying that highly-acclaimed director Steven Soderbergh wanted her to come in for a meeting. But she had no idea who he even was but agreed to the meeting when she found out he was the one who'd directed Traffic.
She earned the lead role in a film called Haywire that co-starred Ewan McGregor, Michael Fassbender, Channing Tatum, and Michael Douglas, which was released in 2011, and never fought again. Since then, she starred in such projects as Fast & Furious 6, Deadpool, and can currently be seen as Cara Dune in the Disney+ series, The Mandalorian.
As for Cris Cyborg, the win over Gina Carano made her the biggest star in women's MMA and she held onto that role for a long time. Over the next nine years, she went undefeated in 13 fights and won titles in Invicta and UFC. Cyborg finally lost in December 2018 to Amanda Nunes, who essentially did to her what she'd done to Carano, only quicker.
In her final fight with UFC, she defeated Felicia Spencer before heading to Bellator in January 2020, where she promptly became Women's Featherweight World Champion.