Was 'Mandalorian' Star Gina Carano Actually a Good MMA Fighter?
Years before Ronda Rousey became the face of women's MMA, that role belonged to Gina Carano, who, along with Cris Cyborg, was responsible for helping female fighters gain mainstream credibility.
Carano hasn't fought in more than a decade as she turned her attention to Hollywood following her groundbreaking fight with Cyborg in 2009, which has worked out nicely for her. She's appeared in numerous films and television shows over the years and can currently be seen as Cara Dune in the highly-acclaimed Star Wars spinoff series, The Mandalorian, on Disney+. But her legacy in MMA remains and every single female fighter today owes Carano a debt of gratitude.
So just how good of a fighter was Gina Carano?
Gina Carano began her fighting career in Muay Thai
Gina Carano really never set out to be a fighter. However, back in the early 2000s, she was dating aspiring Muay Thai fighter Kevin Ross, who was training in Las Vegas with renowned instructor Master Toddy (real name Thohsaphol Sitiwatjana), who has worked with numerous big-name fighters, including Randy Couture, Tito Ortiz, and Chuck Liddell.
Carano went to watch Ross train a few times and was approached by one of the other trainers, Master Chan, who told her that she needed to lose some weight. She weighed 175 pounds at the time and initially started training in order to become more physically fit, as she once told MMANews.com. Carano was hooked almost immediately and asked her mom for money so she could start a true training regimen with Master Chan. She was a natural and had her first fight within four months.
She compiled a 12-1-1 record in 14 fights before making the jump to MMA.
The MMA career of Gina Carano
In 2006, Gina Carano caught the attention of World Extreme Fighting founder Jamie Levine, who offered her the chance to make history as a part of the first-ever sanctioned female MMA bout in Nevada, a bout Carano won in 38 seconds by knocking out Leiticia Pestova. And Carano's career just took off from there.
Following a knockout win over Rosi Sexton in September 2006, Gina Carano competed in the first-ever female fight in Strikeforce that December and earned a unanimous decision victory over Elaina Maxwell. She then took part in the first-ever female fight aired on Showtime for EliteXC and defeated Julie Kedzie via unanimous decision, a bout that earned "Fight of the Night" honors. Later that year, Carano earned the first submission victory of her career with a rear-naked choke win over Tonya Evinger.
In 2008, the same year in which she appeared as Crush on the rebooted version of American Gladiators hosted by Hulk Hogan and Laila Ali, Gina Carano picked up EliteXC victories over Kaitlin Young (TKO via doctor stoppage) and Kelly Kobold (unanimous decision).
Carano didn't fight for nearly a year as her contract status was up in the air after EliteXC was bought out by Strikeforce. But things were finally settled and she had the biggest fight of her career in August 2009, which would turn out to be her final fight, against Cris Cyborg, who had become a star in her own right.
The Carano-Cyborg bout was the first-ever female fight to headline an MMA pay-per-view event and Strikeforce created its first-ever women's title specifically for that fight. But it simply wasn't Carano's night. Cyborg overpowered Carano and earned the victory with one second remaining in the opening round of a scheduled five, handing Carano the first and only loss of her career.
Gina Carano hasn't fought since and ended her MMA career with a record of 7-1.
She nearly fought Ronda Rousey in UFC but it never materialized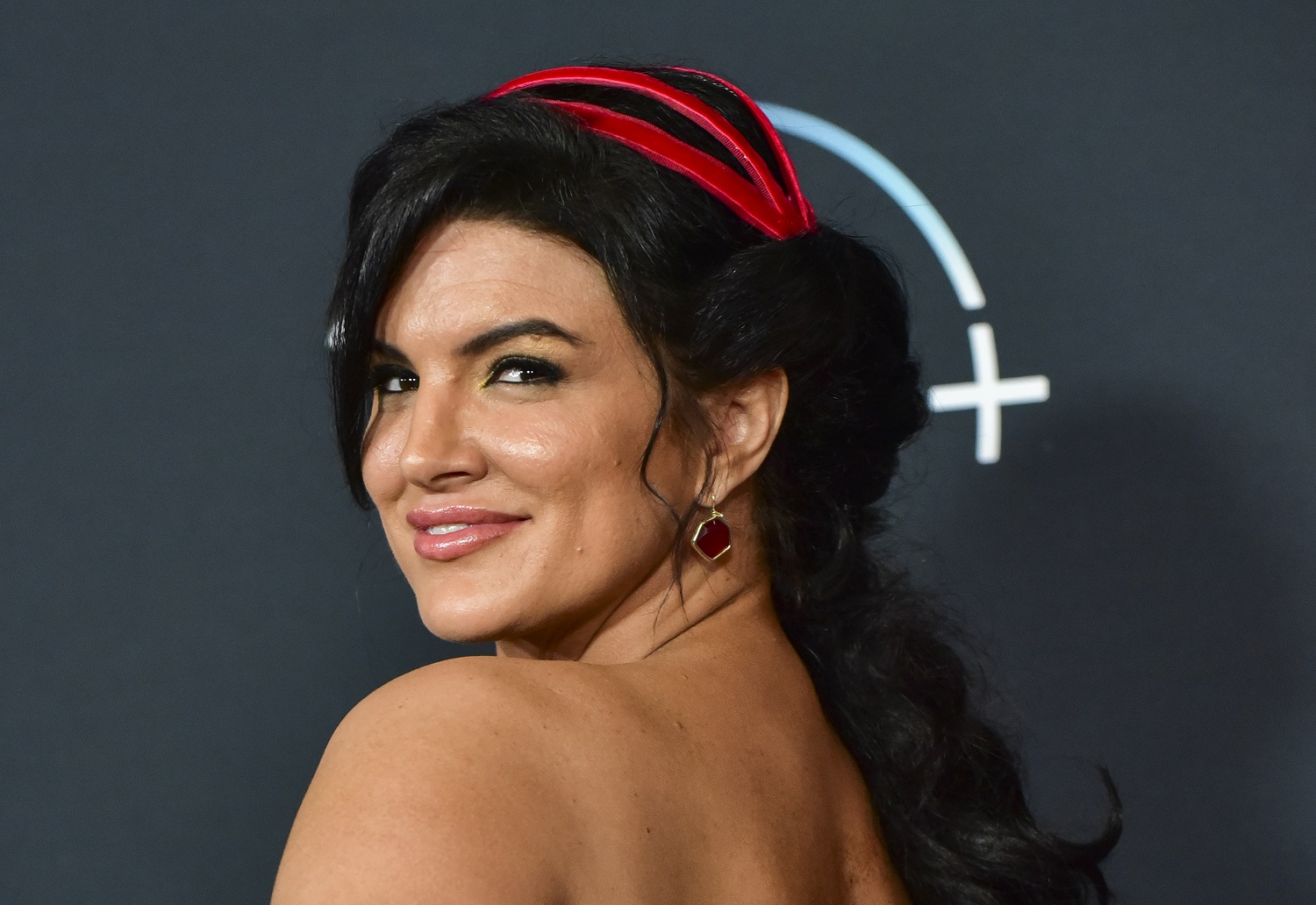 After walking away from MMA to pursue a career in Hollywood, Gina Carano nearly returned to the ring in UFC, which acquired Strikeforce in 2011. Carano had four fights remaining on her contract, which UFC owned, and Dana White tried desperately to get her to end her retirement to set up a big-money bout with Ronda Rousey.
The fight obviously never materialized and Gina Carano seems content with her choice to walk away from MMA. While her career lasted just three years, her impact on the sport will be felt forever.