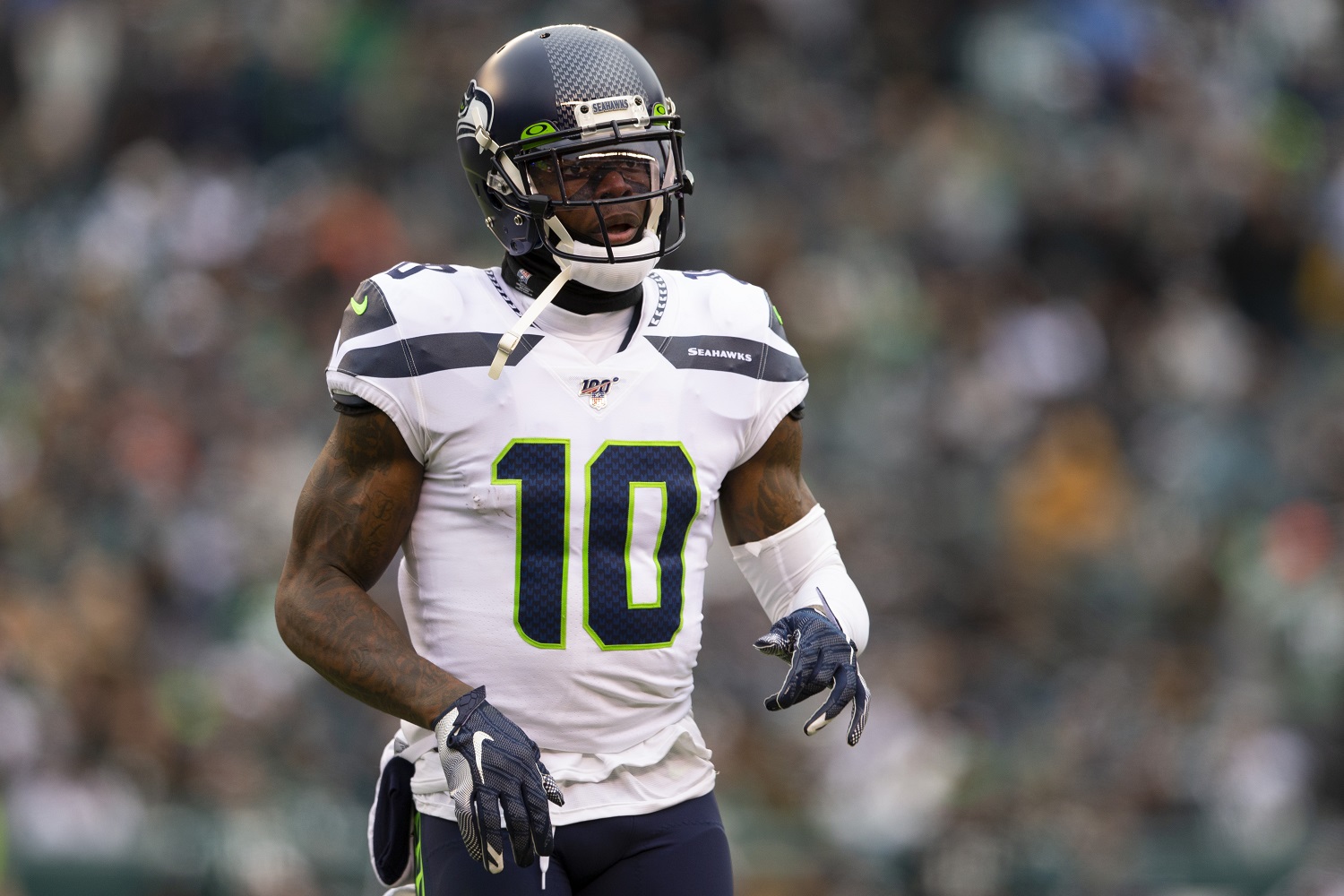 A Rundown of All the Times Josh Gordon Has Been Suspended From the NFL
A look at all the instances in which Josh Gordon, who has played with the Browns, Patriots, and Seahawks, has been suspended from the NFL.
When healthy and actually on the field, Josh Gordon was one of the most talented wide receivers in the NFL. But his continued issues with substance abuse have cost him years of his career and millions upon millions of dollars as he's been suspended by the league on numerous occasions.
Drafted by the Cleveland Browns in 2012, Gordon has also spent time with the New England Patriots and Seattle Seahawks but has played 16 games once in his career, which occurred in his rookie season.
Josh Gordon's experiences with substance abuse began all the way back in middle school, as he once told GQ, and they continued into high school and college. As a sophomore at Baylor, he was suspended after being charged with misdemeanor marijuana possession after he and teammate Willie Jefferson were found asleep in a car at 2:00 a.m. in the drive-thru lane of a Taco Bell.
Ahead of his junior season, Gordon was suspended indefinitely after failing a drug test and transferred to the University of Utah, where he began experimenting with cocaine. He failed another drug test and returned to his hometown of Houston, and sold drugs to support his family before being taken by the Cleveland Browns in the second round of the 2012 NFL supplemental draft.
While with the Browns, Josh Gordon was suspended three times by the NFL and once by the team
Following a solid rookie season in 2012 in which he hauled in 50 catches and scored five touchdowns, Josh Gordon was suspended by the NFL for the first two games of the 2013 season for violating the league's substance-abuse policy.
He returned to have a phenomenal season, catching 87 passes for a league-leading 1,646 yards with nine touchdowns, a season that earned him a trip to the Pro Bowl and a First-Team All-Pro selection.
Just a few weeks ahead of training camp in 2014, Gordon was arrested for DWI and was suspended for the entire season the following month. In September, his suspension was reduced to 10 games, and he returned to play five games for the Browns, catching 24 passes for 303 yards. Cleveland suspended him for the final game of the year for violating team rules.
Ahead of the 2015 season, Josh Gordon was suspended for the entire season after once again violating the NFL's substance-abuse policy. He applied for reinstatement in January 2016, a request denied two months later when he failed a drug test.
He was conditionally reinstated that July but was told he had to sit out the first four games of the season, a continuation of the indefinite suspension from the year before. One week before he was set to return, Gordon entered an in-patient rehab facility and missed the entire 2016 season.
Having to start the whole process over again, Gordon again applied for reinstatement in March 2017 but was denied. He was again conditionally reinstated that November and played in the Browns' final five games, catching 18 passes for 335 yards with a touchdown. He played one game for Cleveland in 2018 before being traded to the New England Patriots.
He played 11 games with the Patriots before being indefinitely suspended again
After appearing in 11 games for the Patriots in 2018, a campaign in which he caught 40 passes for 720 yards with three touchdowns, Josh Gordon announced that he would be taking a leave of absence from the team to focus on his mental health.
Just a short time later, it was announced via NFL.com that Gordon had once again been indefinitely suspended by the NFL for "violating the terms of his reinstatement under the league's substance-abuse policy." New England went on to win the Super Bowl that season, which earned Gordon a ring.
In August 2019, Gordon was reinstated by the NFL, and he played six games for the Patriots, catching 20 passes for 287 yards with a touchdown, before being placed on injured reserve with a knee injury. He was waived by New England eight days later.
Josh Gordon was suspended by the NFL in 2019 and in early 2021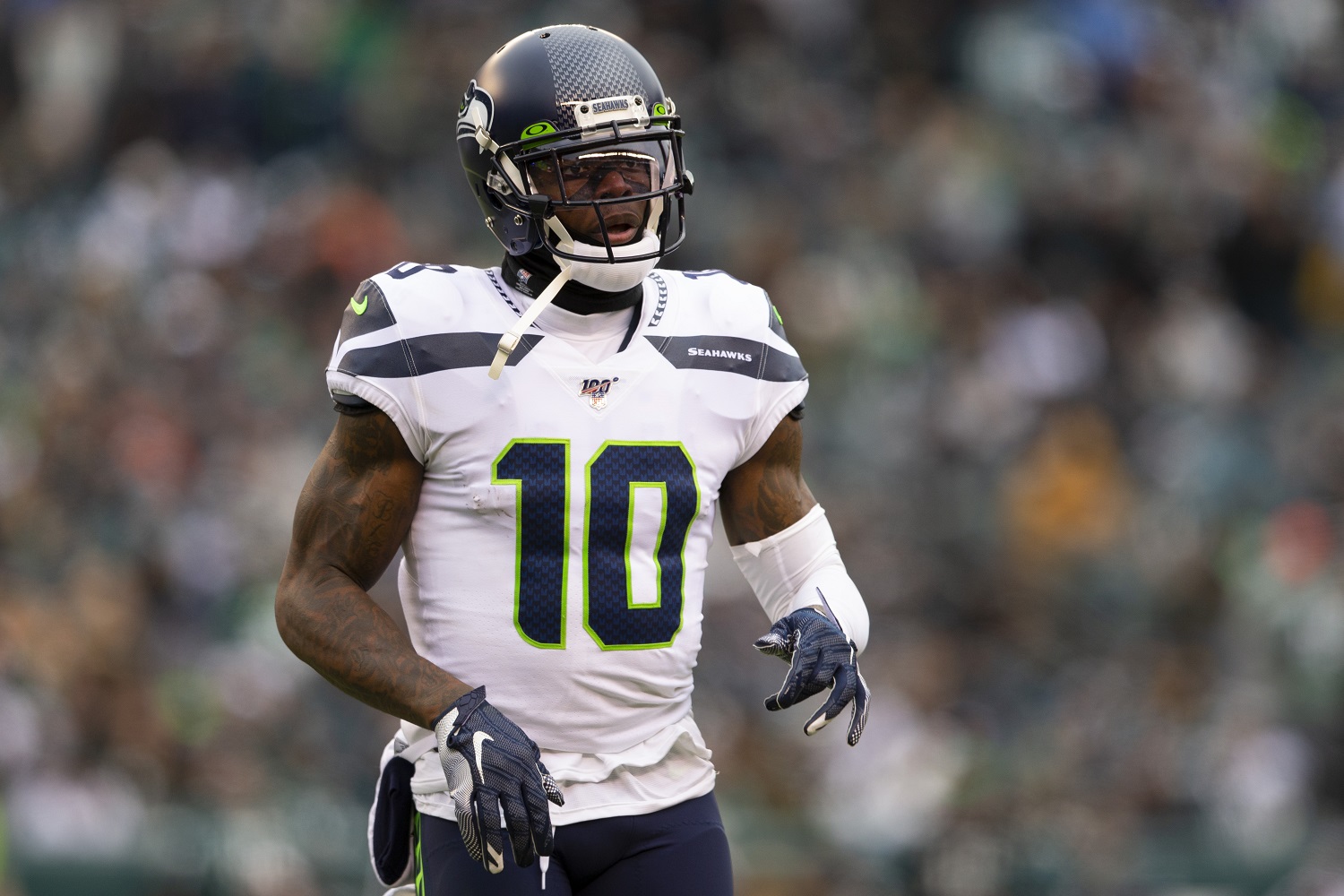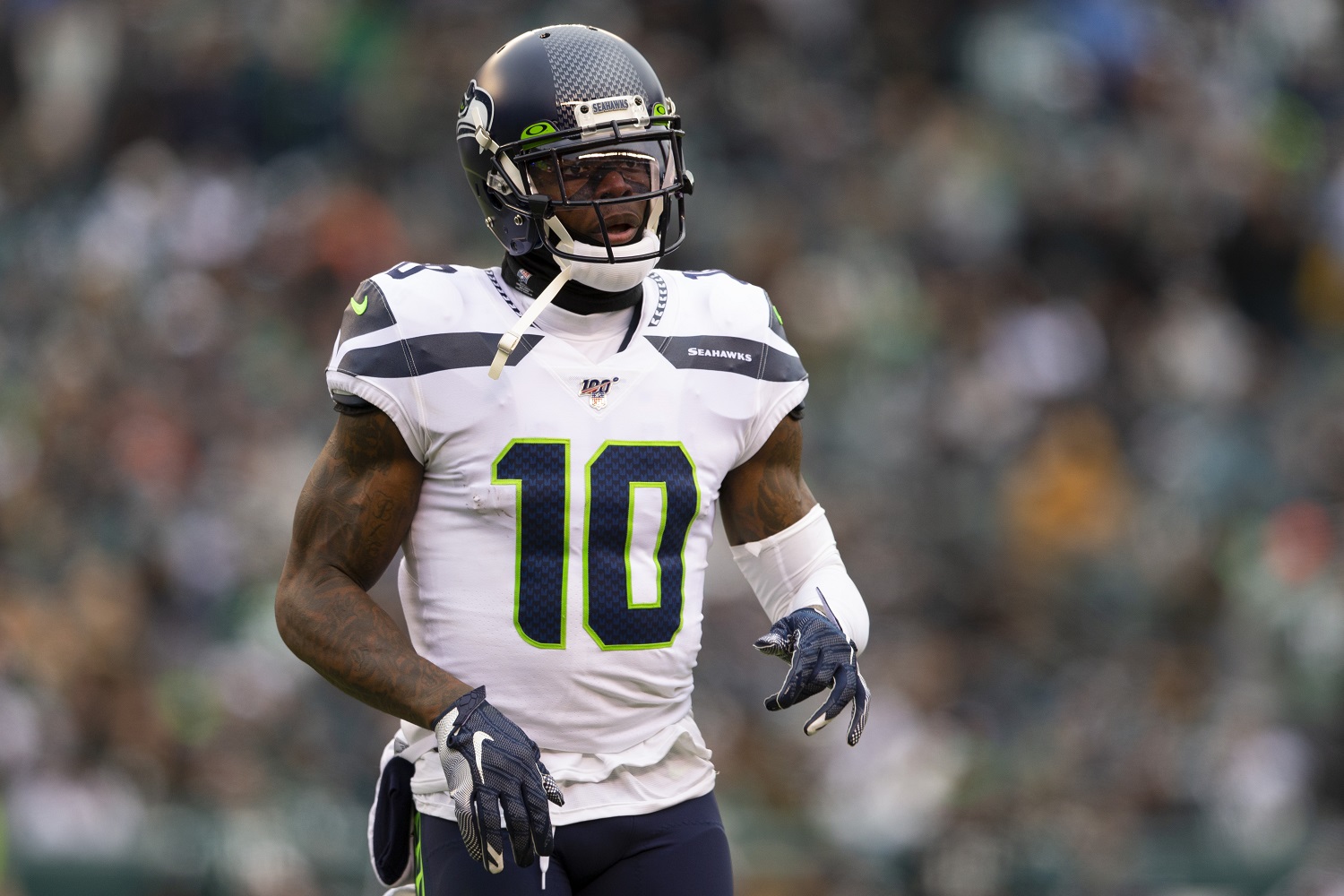 One day after being let go by the Patriots, Josh Gordon was signed by the Seattle Seahawks for the remainder of the 2019 season and caught seven passes in the five games he played for Pete Carroll. But in mid-December, Gordon was indefinitely suspended once again for violating the NFL's substance-abuse policy.
He re-signed with Seattle in the offseason as a free agent and was conditionally reinstated on December 3, 2020. However, that reinstatement was rescinded after the NFL discovered he'd violated the terms of that same reinstatement, and he was indefinitely suspended again on January 15, 2021.
Gordon was reinstated once again in September 2021 and signed with the Kansas City Chiefs, for whom he appeared in a dozen games. He appeared in two games for the Tennessee Titans in 2022 but didn't catch a pass.