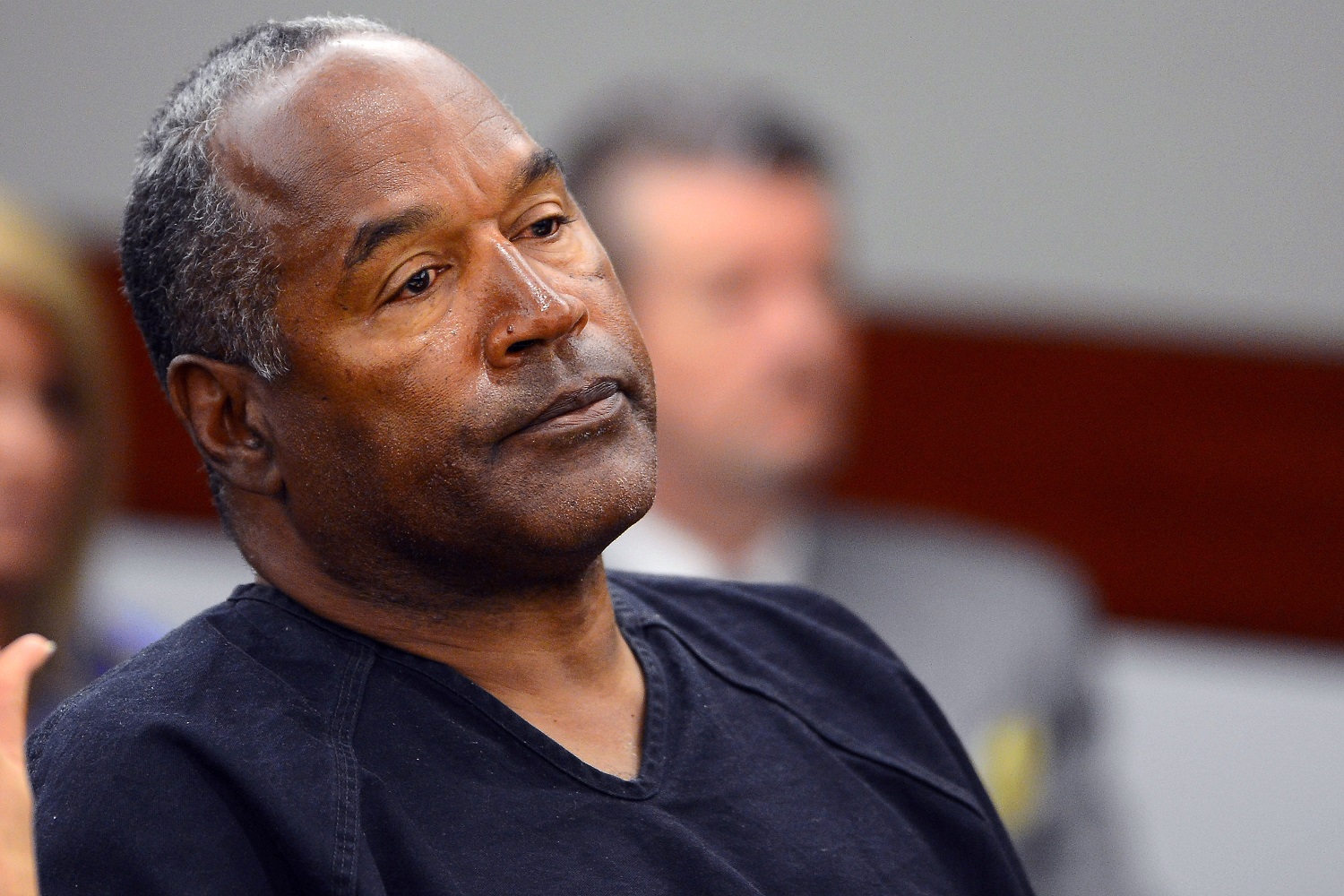 A White Supremacist Reportedly Threatened To Murder O.J. Simpson in Prison
Pro Football Hall of Famer O.J. Simpson was reportedly involved in a scuffle with a white supremacist during his prison term in Nevada.
It's hard to believe that it's been 25 years since the O.J. Simpson verdict, isn't it? While many still believe the former Buffalo Bills and San Francisco 49ers star was responsible for the deaths of his ex-wife, Nicole Brown, and Ron Goldman, the "Juice" was acquitted of murder on October 3, 1995, although he was later found liable in a civil trial and ordered to pay $33.5 million in damages.
On October 3, 2008, exactly 13 years after his acquittal, those who always wanted to see O.J. Simpson behind bars got their wish as the former Heisman Trophy winner was found guilty of armed robbery and kidnapping, among other felony counts, and was later sentenced to up to 33 years in prison. Simpson served just nine years of that sentence but ran into a bit of trouble in prison when a known white supremacist reportedly threatened to kill him.
Why did O.J. Simpson go to prison?
On September 13, 2007, a group of men led by O.J. Simpson entered a Las Vegas hotel room and took numerous pieces of sports memorabilia, items that Simpson claimed had been stolen from him.
Simpson ordered the members of his entourage to not allow anyone to leave the room as he argued with memorabilia dealers Alfred Beardsley and Bruce Fromong over the items. During the six minutes the group was in the room, one of Simpson's accomplices, Michael McClinton, pulled out a .45-caliber Ruger and threatened Fromong, allegedly at Simpson's request. Another accomplice, Walter Alexander, told authorities that Simpson had asked for guns to be carried into the room in an effort to look tougher and more serious but gave orders that they weren't to be used.
Simpson was questioned the day after the incident but was released. Upon further investigation, however, Simpson was arrested two days later and charged with 12 felony counts, including conspiracy to commit kidnapping, conspiracy to commit robbery, and burglary while in possession of a deadly weapon.
All but one of his accomplices agreed to plea deals but O.J. Simpson stood trial for all 12 counts and the five-time Pro Bowler was found guilty on all counts on October 3, 2008. One week later, his legal team moved for a new trial on the grounds of insufficient evidence and judicial errors but the convictions were later upheld and Simpson was sentenced to up to 33 years in prison.
A white supremacist reportedly threatened to kill O.J. Simpson in prison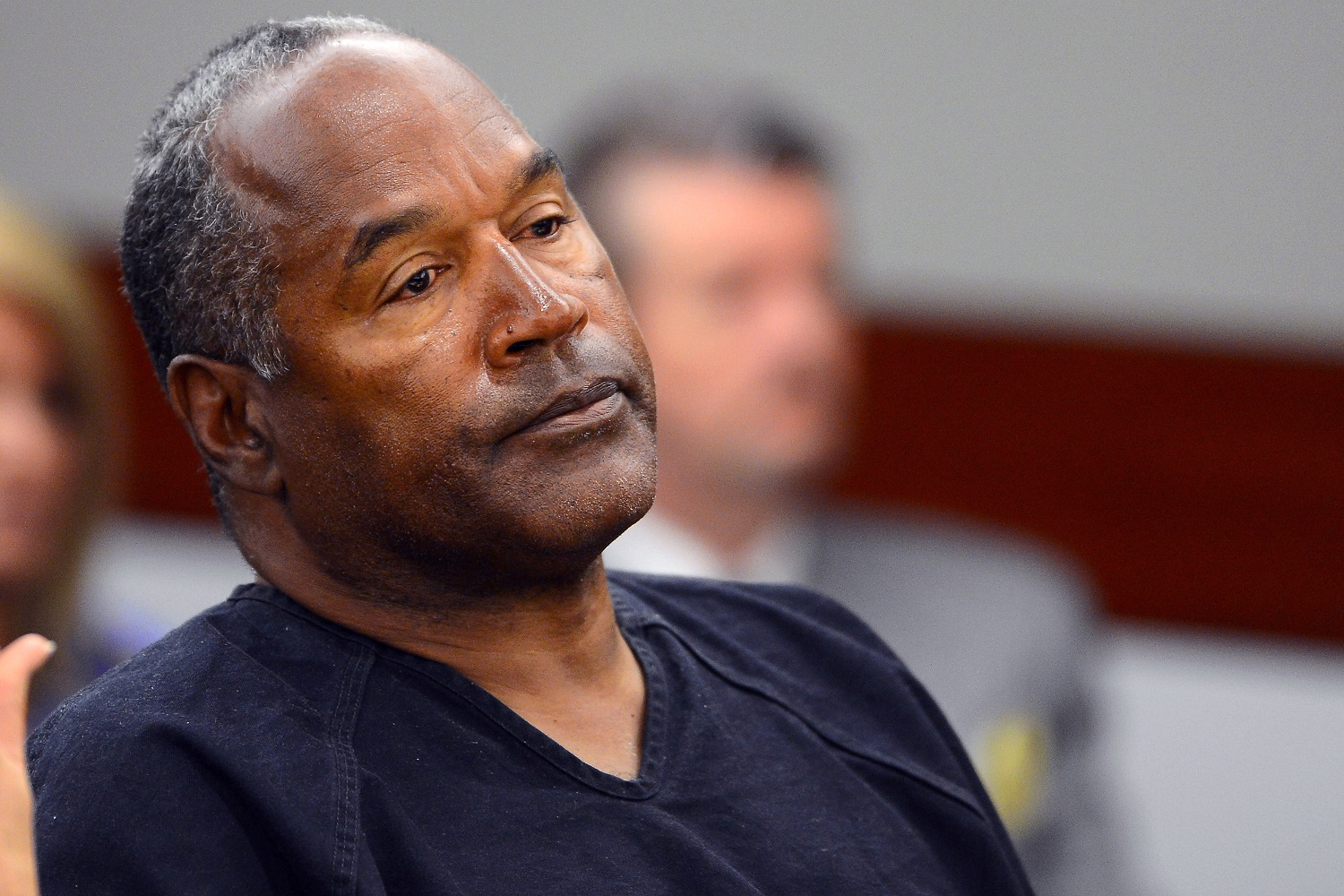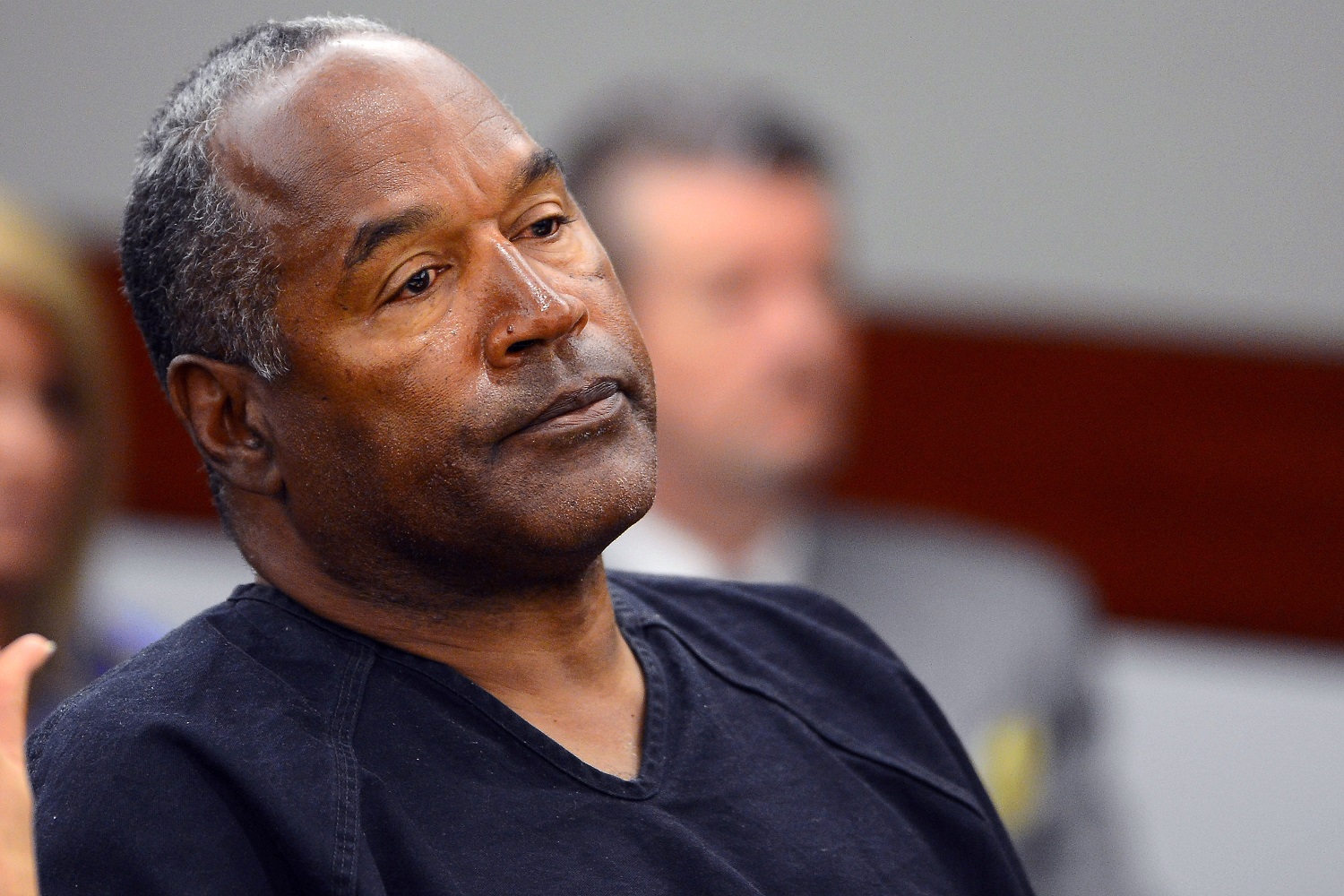 O.J. Simpson served his time at Lovelock Correctional Center in Pershing County, Nevada. While the vast majority of his sentence supposedly went well, it was once reported that he was involved in an altercation with a white supremacist.
On March 18, 2015, the New York Post reported that Simpson, who was 67 years old at the time, upset 51-year-old Travis Waugh, who went by the name "Blu," a maximum-security inmate who'd been convicted of attempted sexual assault with substantial bodily harm. Waugh, who was said to be six feet tall and 250 pounds, was believed to be a member of the Aryan Nation and was reportedly upset that Simpson had cut in front him in a line to receive medications, something that a witness said the former football star did all the time.
Waugh apparently called out Simpson for his actions, telling him to take his "ugly black a– to the back of the line" and became enraged when the "Juice" told him that he was going to "stay right here and your a– ain't gonna do nothing about it." The witness said that Waugh proceeded to push O.J. Simpson into a wall, which caused him to fall due to his already-injured knee. But Simpson reportedly got right up and spat in Waugh's face and put up his hands for a fight. The witness said that a riot would have likely ensued had prison guards not jumped in and stopped things.
It was said that Waugh shouted racial slurs at Simpson and threatened to kill him while making a gun symbol with his hand.
The 'Juice' was released after nine years
After serving nine years of the 33-year sentence, O.J. Simpson was released from Lovelock on October 1, 2017, and currently resides in Las Vegas.