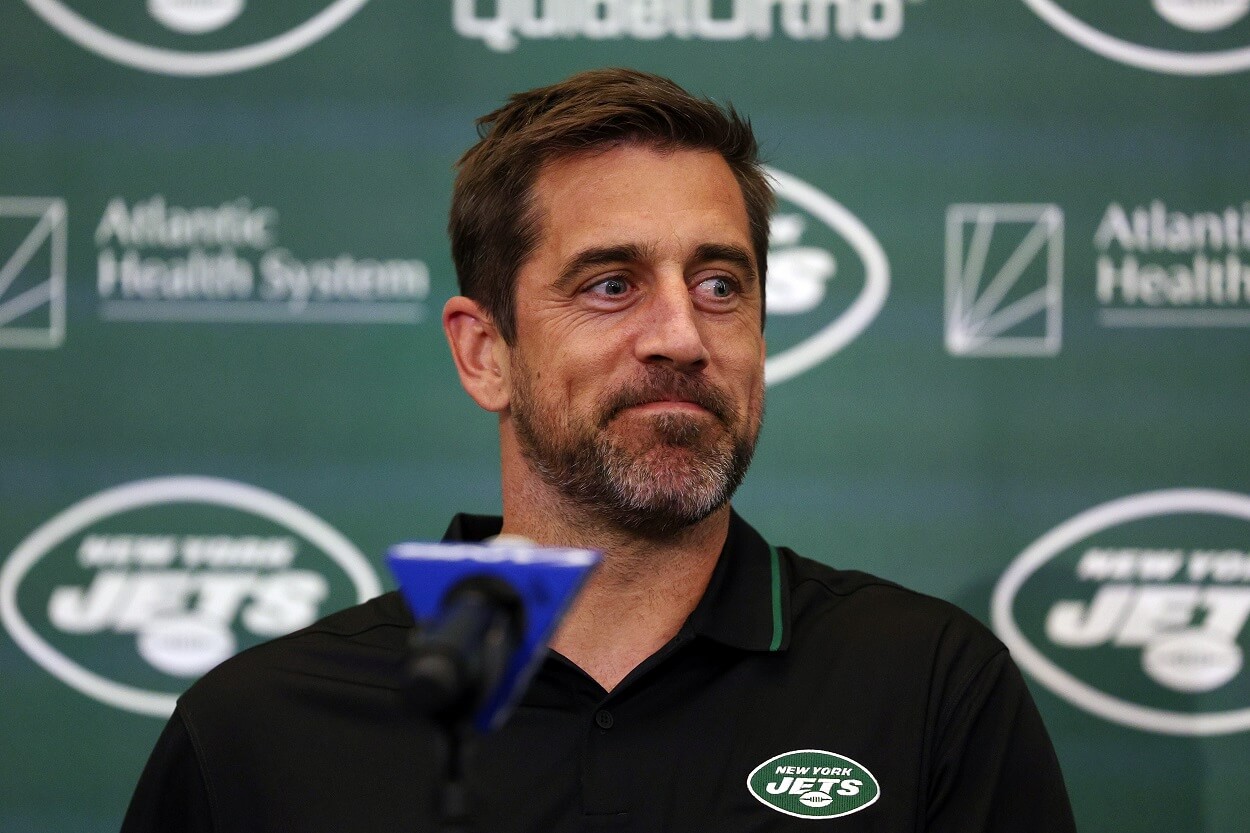 Aaron Rodgers Has Already Fallen Victim to Bill Belichick's Hatred for the New York Jets
Bill Belichick's disdain for the New York Jets has already affected Aaron Rodgers.
Nobody holds a grudge quite like Bill Belichick. 
Despite being two decades removed from the most infamous resignation in the history of pro sports, it's clear the longtime New England Patriots head coach still holds a special place in his heart for the New York Jets. In fact, Belichick's disdain for his former employer runs so deep that it had a direct effect on the 2023 NFL Draft.
Unfortunately for Aaron Rodgers, the fractured relationship between the second-winningest coach of all time and a franchise that hasn't won a Super Bowl since 1969 could cost him a chance to lift the Lombardi Trophy one last time before he retires.
Bill Belichick executed a brilliant move in the first round of the 2023 NFL Draft
For all of his misses in recent years, Bill Belichick showed he still has some of the magic that made him the best in the business for 20 years. Even though the Patriots could have taken cornerback Christian Gonzalez 14th overall, they opted to play the odds and take a chance he'd still be on the board. 
However, Belichick's decision to trade down didn't just allow him to pick up an extra fourth-round pick. More importantly, it prevented the Jets from landing a coveted prospect who could have helped keep Aaron Rodgers out of harm's way. 
Although Belichick would never admit it publicly, it seems like he had revenge on his mind when he made a deal with Steelers general manager Omar Khan. After all, heading into the draft, Pittsburgh clearly needed an offensive tackle to protect second-year quarterback Kenny Pickett. And with Georgia's Broderick Jones available at pick No. 14, Belichick actually took slightly less than market value to allow the Steelers to land a potential Pro Bowl left tackle. 
Meanwhile, Jets general manager Joe Douglas went from being one pick away from securing a new blindside protector for his new quarterback to having to completely alter his strategy. With no consensus first-round tackle prospects left, the team went in a different direction–one that didn't provide any direct benefit to their most important player. Rather than adding a young tackle or receiver to help make Rodgers' life easier, the Jets surprised many by taking Iowa State pass rusher Will McDonald IV. 
Two picks later, the Patriots landed arguably the best cornerback in the 2023 class by making Gonzalez the 17th player taken. 
Talk about a win-win for Belichick and a massive loss for the Jets on multiple levels.
Aaron Rodgers may suffer the fallout of Belichick's hatred for the Jets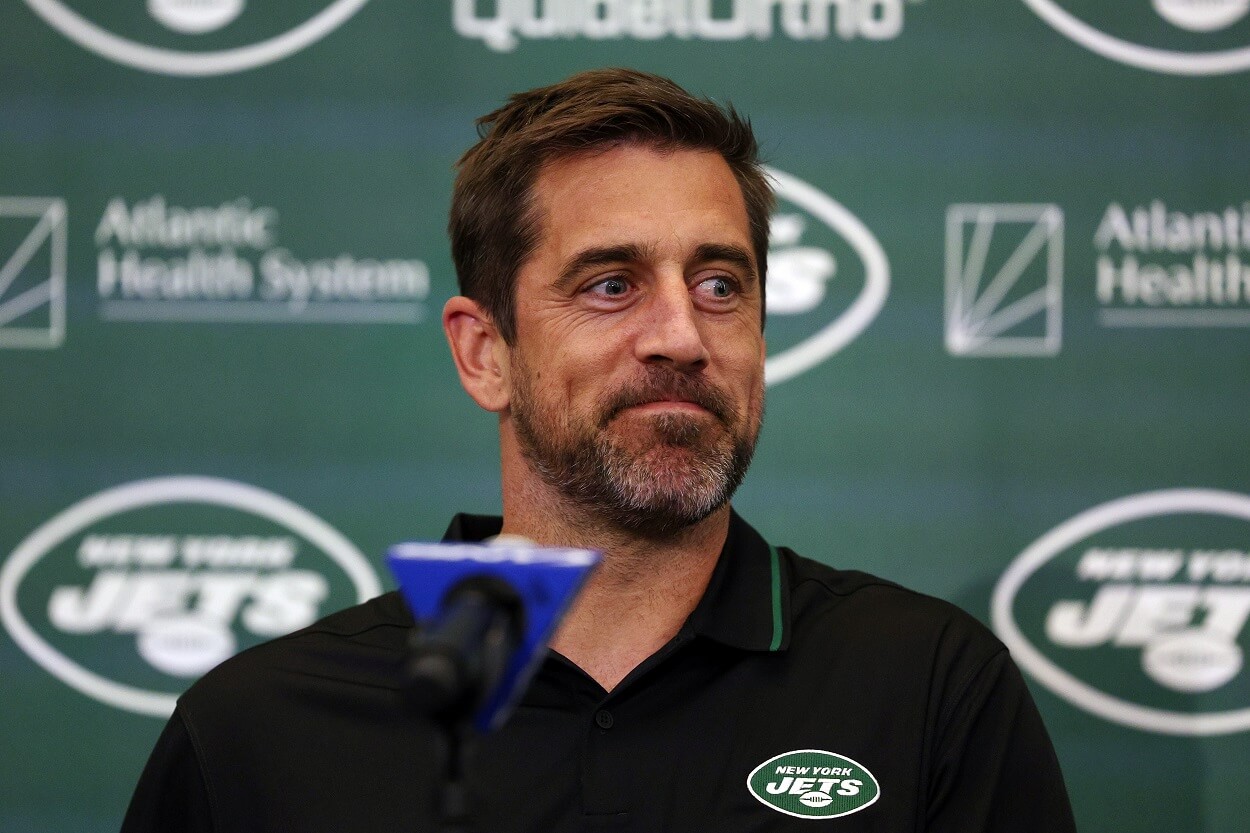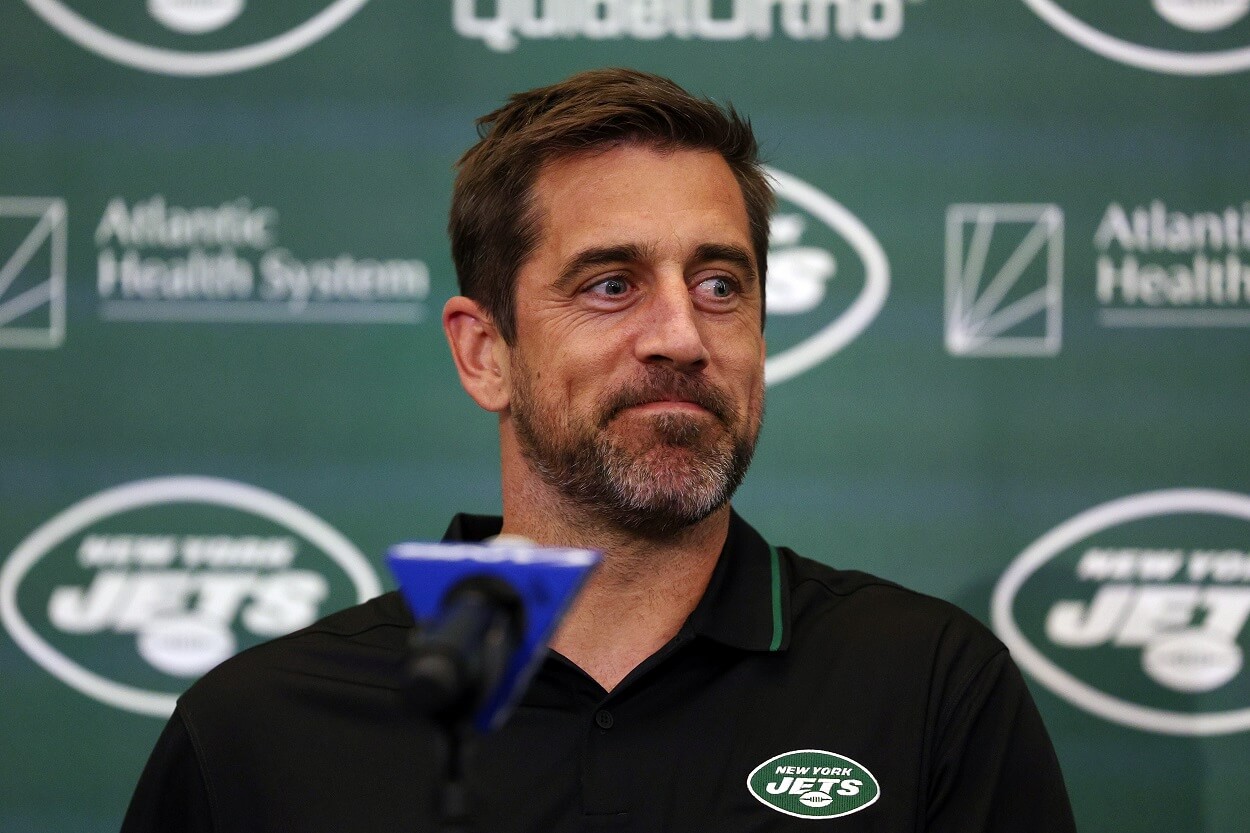 Even if Rodgers rebounds from a down season, he could fall short of winning a second Super Bowl title. Part of that has to do with the fact that he has to compete in a stacked conference that features star quarterbacks like Patrick Mahomes, Lamar Jackson, Justin Herbert, and Josh Allen. Part of it has to do with the overall talent gap between the Jets and some of the upper-echelon teams in the AFC. 
However, the biggest reason to be pessimistic about Rodgers' chances of earning ring No. 2 is the state of his offensive line. 
Despite spending the 11th overall pick on Mekhi Becton in the 2020 NFL Draft, the Jets don't have a long-term answer at left tackle. The oft-injured lineman has major upside, but it's fair to wonder whether he will ever live up to his first-round pedigree. Meanwhile, veteran Duane Brown has contemplated retirement in recent years, and he's nowhere near the same player he was during his prime with the Seattle Seahawks. 
Of course, the situation would look much different if Belichick hadn't interfered.
Judging by director of player personnel Matt Groh's post-draft comments, it's clear New England had an accurate read of what the Steelers and Jets wanted to do in the first round. Belichick may not be able to stop Rodgers from shredding his defense this season, but he was successful in preventing his most hated rival from getting Jones, who would have filled a glaring roster hole. 
Now, the Jets' championship hopes hinge on Becton and Brown forming a serviceable starting tackle duo. With both players having extensive injury histories, the odds of that happening don't seem particularly great. And if inconsistent pass protection prevents the offense from living up to expectations, that will only raise more questions about what lies ahead for a 39-year-old quarterback and a franchise that hasn't made the playoffs since 2010. 
After all, if Aaron Rodgers comes up short (again) in his quest to become a two-time Super Bowl champion, he may not suit up for the Jets, or any NFL team, ever again.