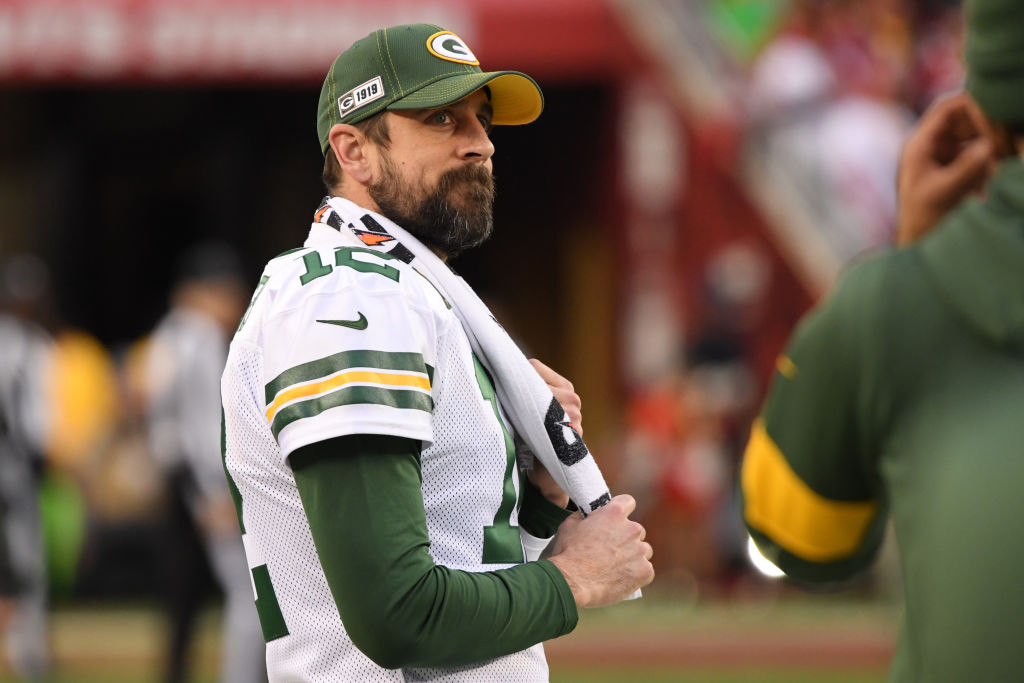 Aaron Rodgers Has a Complicated Relationship With Ryan Braun
Aaron Rodgers and Ryan Braun are two of the most accomplished players to ever play in the state of Wisconsin. The two also seemed to have a good friendship and business relationship at one point too. However, Braun's PED use made all of that extremely complicated.  Rodgers is one of the greatest pro athletes to …
Aaron Rodgers and Ryan Braun are two of the most accomplished players to ever play in the state of Wisconsin. The two also seemed to have a good friendship and business relationship at one point too. However, Braun's PED use made all of that extremely complicated. 
Rodgers is one of the greatest pro athletes to ever play in Wisconsin
Since becoming the starting quarterback of the Green Bay Packers in 2008, Aaron Rodgers has been one of the best quarterbacks to ever play in the NFL. In just his second season as the starter, Rodgers earned a Pro Bowl selection and took the Packers to the playoffs. Then in 2010, in only his third year as the starter, Rodgers helped the Packers win a Super Bowl title.
Ever since then, Rodgers has been arguably the best quarterback in the NFL each season, going back to the NFC Championship Game three other times and four times in total. Here is a look at some of Rodgers' accomplishments over the years. 
Eight-time Pro Bowl selection 
Two-time first-team All-Pro
Two-time NFL MVP
46,946 career passing yards (13th all-time)
364 career passing touchdowns (eighth all-time)
102.4 career passer rating (No. 1 all-time)
Rodgers' success has certainly made him a rich man and has most likely helped him get plenty of business opportunities. 
Ryan Braun was a great player before his PED use came out
In May 2007, Ryan Braun made his MLB debut with the Milwaukee Brewers. He instantly became one of the best home run hitters in the MLB too. 
Braun hit 30 or more home runs in five of his first six seasons. He also earned five All-Star appearances in those seasons and led the NL with 41 home runs in 2012. Also, in 2011, Braun won the NL MVP award after going .332 at the plate and hitting 33 home runs to go with 111 RBIs. He also stole 33 bases that season.
However, in 2013, Braun accepted a 65-game suspension after admitting to using PEDs, according to ESPN. The suspension ended his 2013 season. He initially tested positive for elevated testosterone in October 2011 but had a 50-game suspension overturned after it was ruled that his urine sample was mishandled, according to ESPN. He then ultimately said that he took a cream and a lozenge containing banned substances during his MVP season while rehabbing from an injury, according to ESPN.
"It was a huge mistake for which I am deeply ashamed and I compounded the situation by not admitting my mistakes immediately," Braun said in a statement released by the Brewers, according to ESPN. 

Ryan Braun
Braun is still an excellent player, but he is not as well-respected anymore. His PED use also seemed to complicate his relationship with Aaron Rodgers. 
Rodgers and Braun have a complicated relationship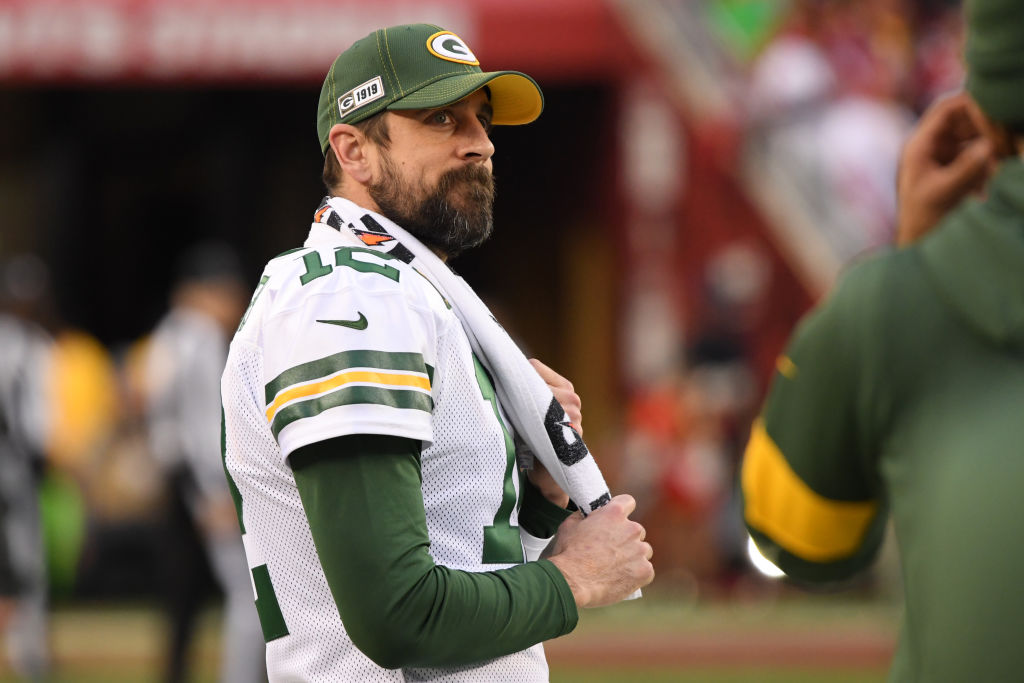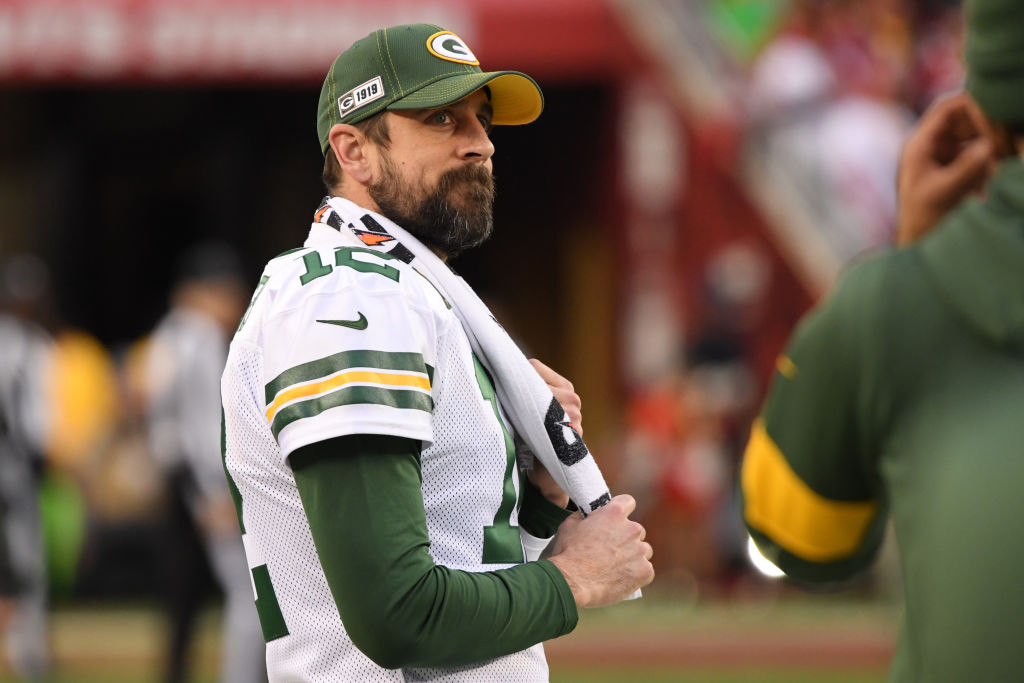 In 2012, Aaron Rodgers and Ryan Braun announced that they were doing a joint-venture with SURG Restaurant Group, according to OnMilwaukee. They opened a restaurant called 8-twelve MVP Bar and Grill. The name honored their respective jersey numbers and their MVP awards. The two also had a friendship, according to ESPN. Rodgers even went to bat for Braun when the PED allegations came out, tweeting that the media was slandering an innocent man, according to Bleacher Report. He also told a fan that he would put a season's salary on Braun's innocence.
When it came out that the allegations were true, Rodgers did not seem happy. He said that Braun, "looked at me in the eye on multiple occasions and repeatedly denied the allegations," according to ESPN.
"It's disappointing, not only for myself as a friend but for obviously Wisconsin sports fans, Brewer fans, Major League Baseball fans," Rodgers said, according to ESPN. "It doesn't feel great being lied to like that, and I'm disappointed about the way it all went down."

Aaron Rodgers
Rodgers also said that he believes in forgiveness and moving forward, according to ESPN. 
8-twelve MVP Bar and Grill later changed its name to Hom Wood Fired Grill, according to the Milwaukee Business Journal. SURG dropped its association with Braun after he admitted to using PEDs, according to the Milwaukee Business Journal.
Aaron Rodgers and Ryan Braun are two of the most accomplished professional athletes to play in Wisconsin. It is unclear where their relationship stands right now, but Braun's PED use certainly complicated it.